Oswald Woods enlisted with the 6th Reinforcements, 35th Battalion AIF on the 14th of February 1916 and left Sydney on board HMAT A72 "Beltana" on the 25th of November 1916 and disembarked at Devonport, England on the 21st of January 1917. Oswald was marched to the 9th Training Battalion ant the Durrington Army Camp at Larks Hill and continued his training before proceeding overseas via Southampton for France on the 22nd of May 1917.
Oswald was Wounded in Action on the 4th of October 1917 at PASSCHENDAELE suffering from Severe Shell Wounds and was evacuated to England on board the Hospital Ship "Princess Elizabeth" and admitted to the Devonport Military Hospital on the 11th of October. He was transfered to the 3rd Auxillary Hospital on the 3rd of December and granted Furlo on the 21st of October 1917.
Oswald was marced to the 9th Training Battalion where he remained for the next 6 months before being transfered to the Machine-Gun Company Detatchment at GRANTHAM. He remained in training before proceeding overseas on the 2nd of October 1918 nearly a year after leaving France. Oswald was Taken on Strength with the 1st Machine-Gun Battalion on the 9th of October 1918 and remained with them after the war was over but mustered as a Driver on the 8th of February 1919, but reverted back to Private on the 5th of April. Oswald proceeded overseas from France to England on the 17th of April and left England on the 31st of May and returned to Australia on the 6th of November 1919 with the 1st Machine Battalion.
Postcard sent from Corporal: 90 Frank PROPSTING 9th Machine Gun Company AIF, 12/11/1916.
Postcard was acquired in August 2007 from a dealer in Sydney, N.S.W and is now in the collection.
Family Information
Oswald was a single 21 year olf Labourer from Bathurst, N.S.W. upon enlistment.
Military Records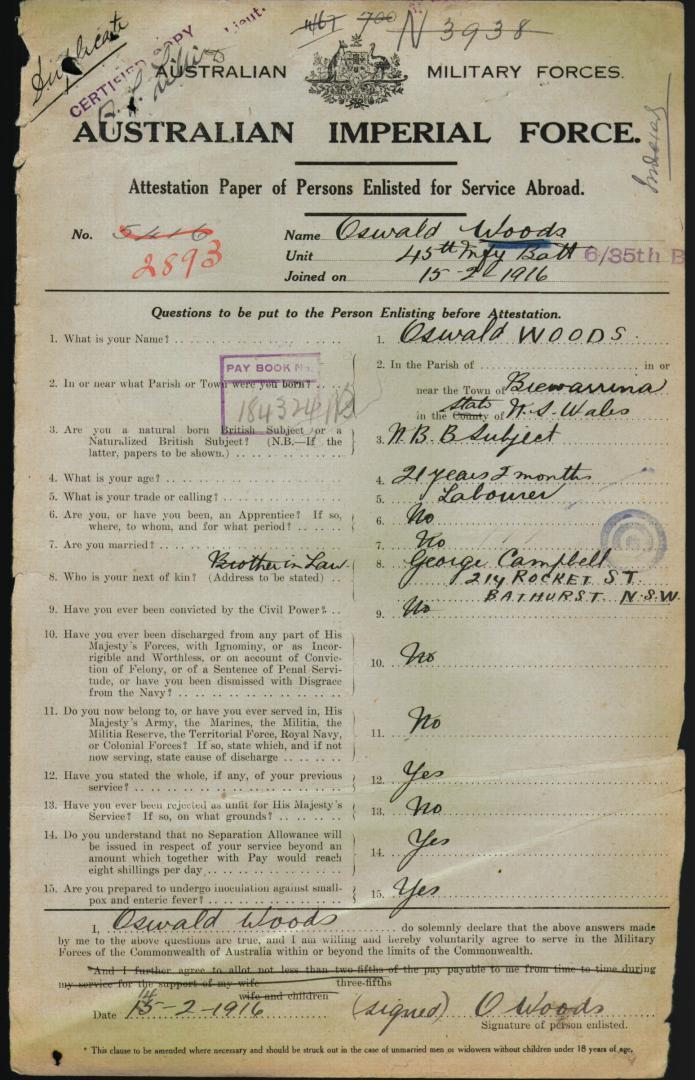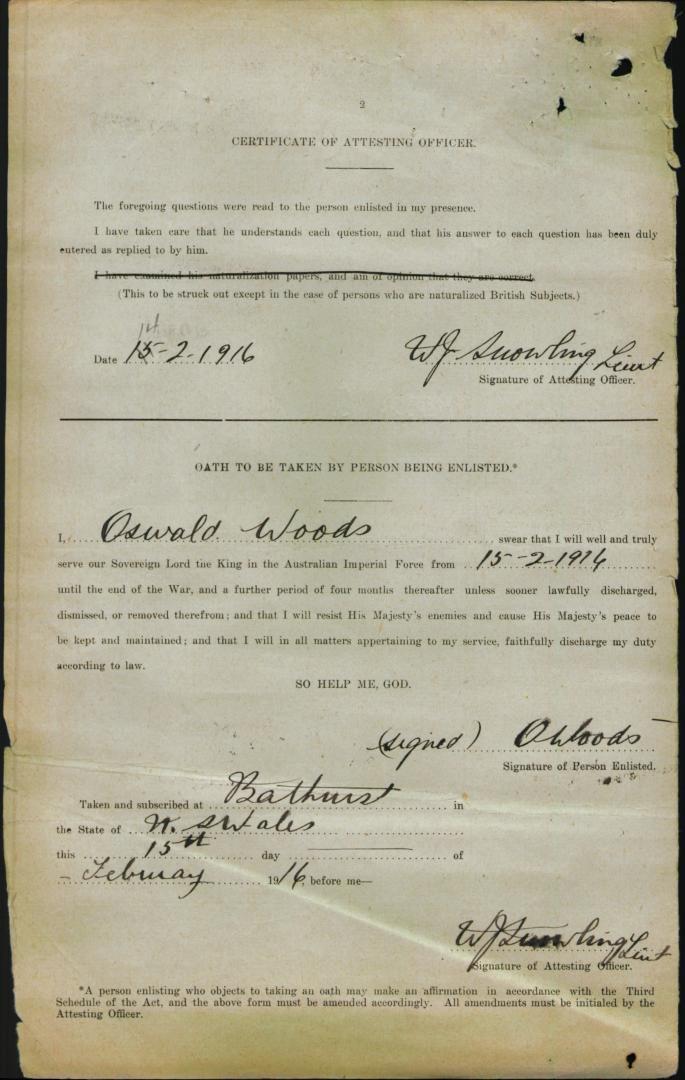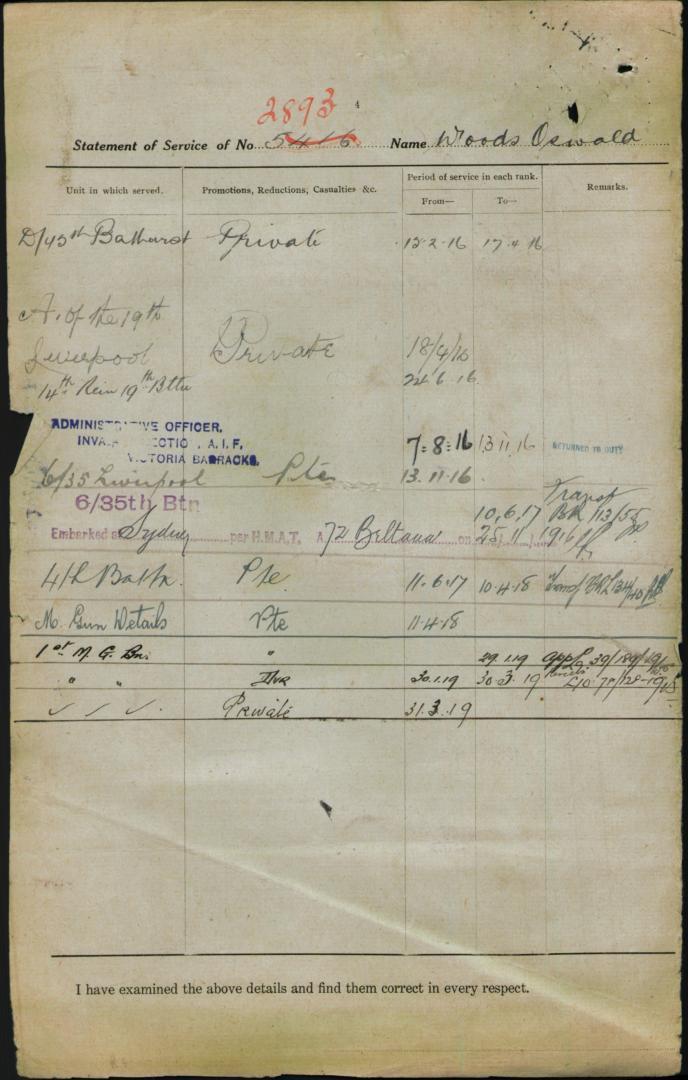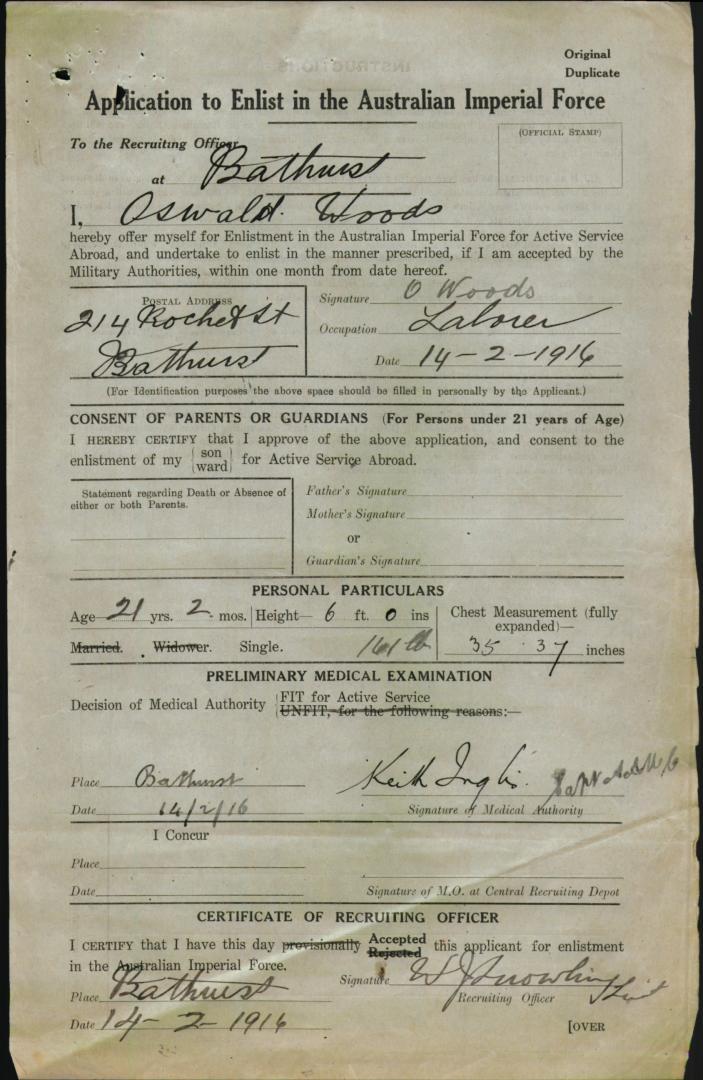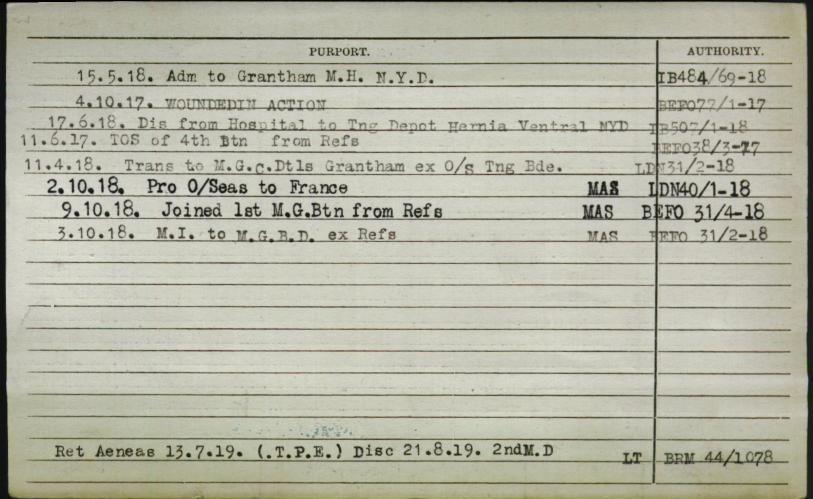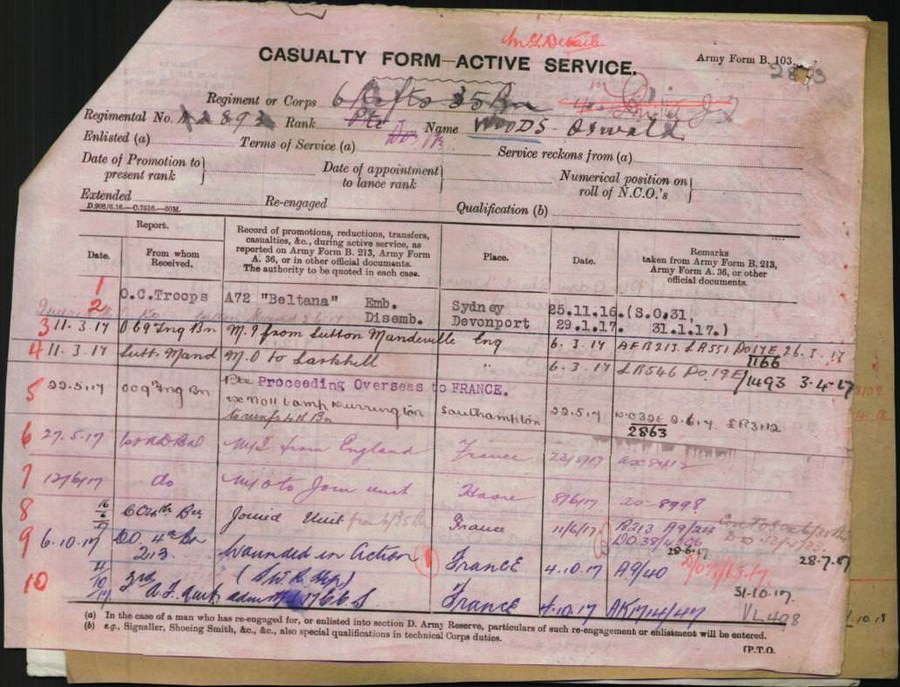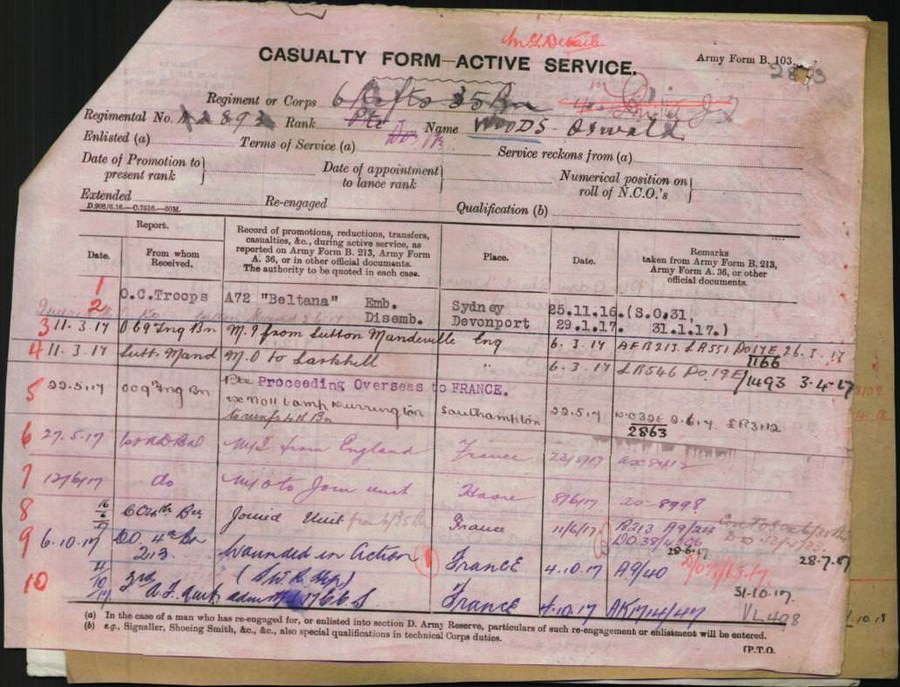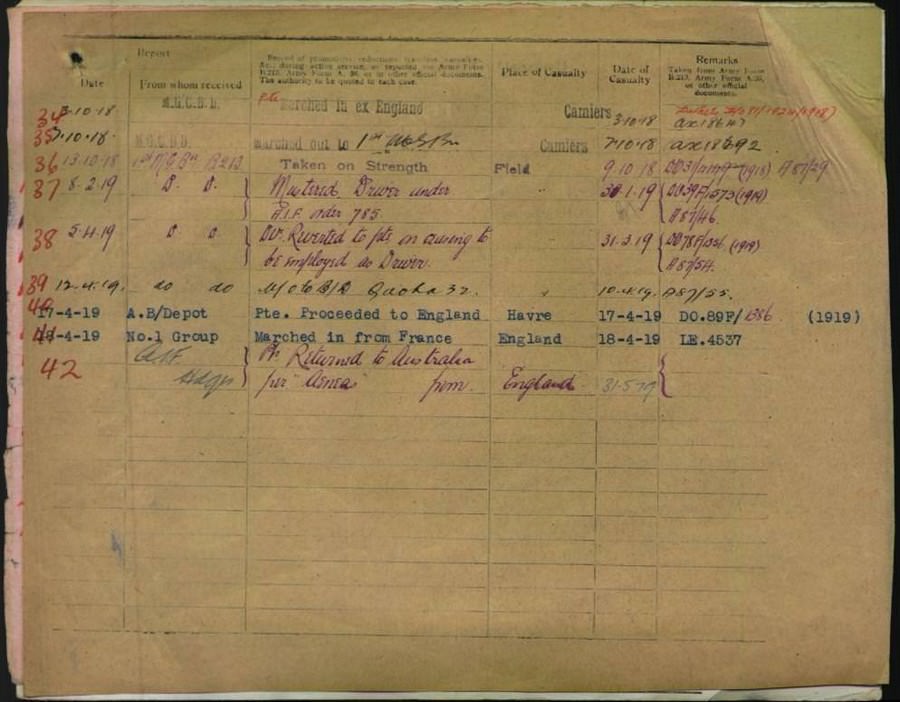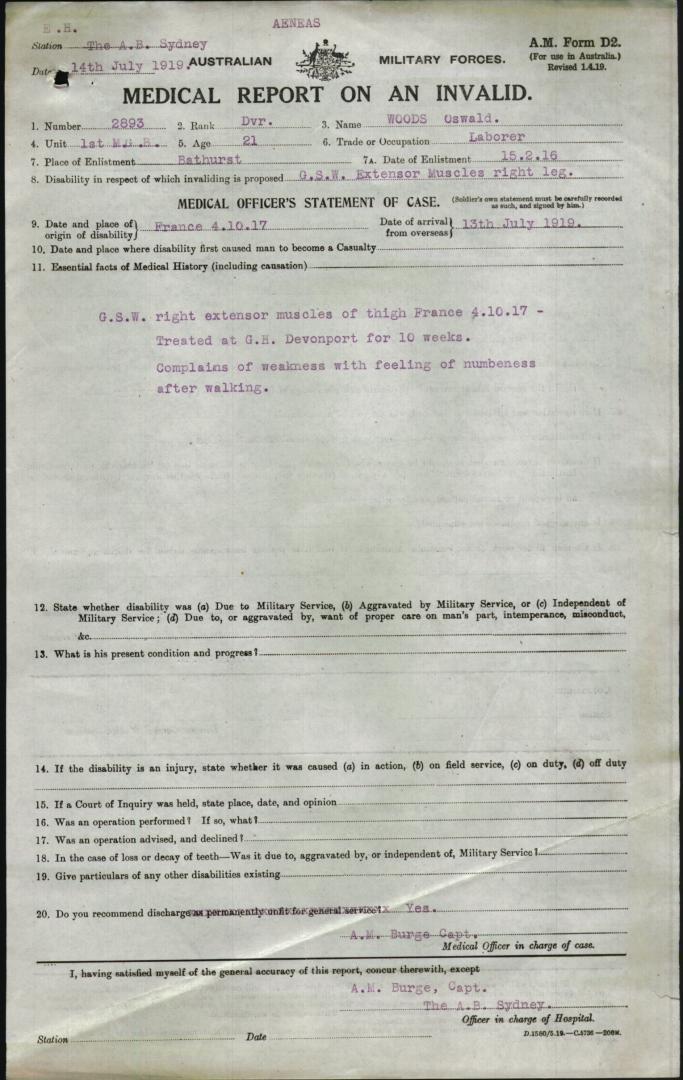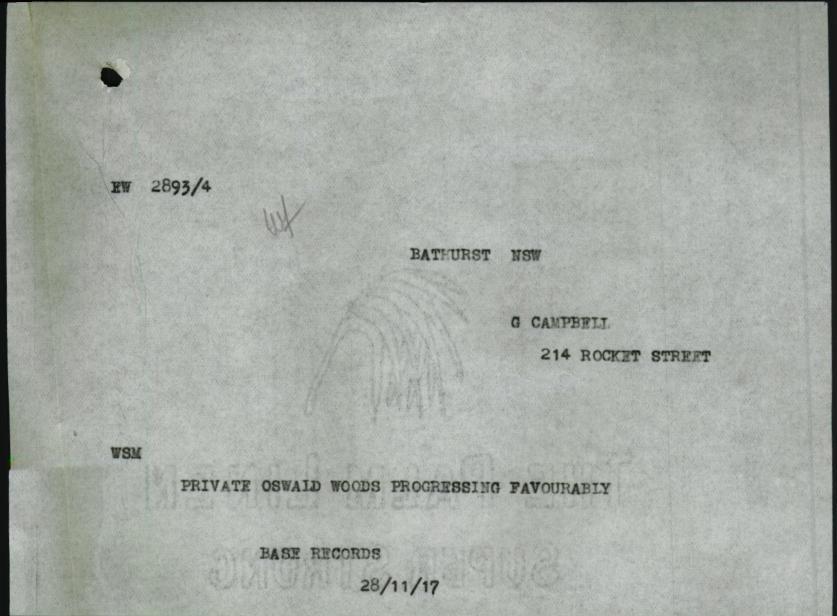 Under construction; 07/08/2007-11/10/2014.
---
Web Counter
---