Ernest Williams enlisted with C Company 35th Battalion AIF as an original member of the Battalion on the 13th of December 1915 and left Sydney on board HMAT A24 "Benalla" on the 1st of May 1916 and disembarked at Plymouth, England on the 9th of July 1916. Ernest was admitted to Fovant Hospital at Bulford on the 30th of July 1916 and was discharged 2 months later on the 30th of September.
Ernest was charged on the 7th of October and debited 3 shillings Loss of Syringe and 1 shilling loss of Sissors and was debited another shilling on the 21st of October for the loss of Hair Cutting Sissors from Fovant Hospital. Ernest proceded overseas on the 21st of November via Southampton with the 35th and was detatched to the Forestry Control Depot in La Motte, France on the 7th of January 1917.
After several months Ernest was admitted to Hospital suffering from Dental Trouble on the 27th of August 1917. He was discharged on the 11th of September and rejoined the Forestry Control Depot where he remained for nearly 2 more months before he rejoined the 35th Battalion on the 3rd of November and was taken on strength in the field.
After nearly 2 months Ernest was franted leave in England from the 8th of January until the 22nd of January 1918. Ernest was admitted to hospital suffering from Tonsilitis on the 3rd of February. He was discharged to duty on the 8th and rejoined the 35th Battalion on the 16th of February 1918.
Ernest was Wounded in Action on the 5th of May and received Severe Gun Shot Wounds to the Chest and Spine and was treated at the 11th Australian Field Ambulance before being admitted to the transfered to the 4th Casualty Clearing Station. Whilst being treated Ernest Died of Wounds on the 7th of May from the injuries he suffered 2 days earlier.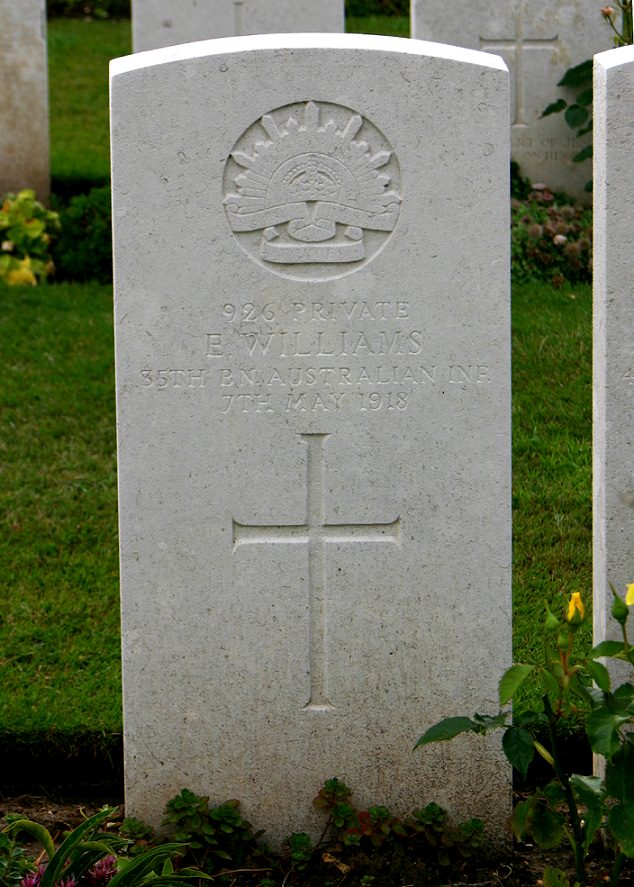 Ernest was buried at the Pernois British Cemetery by Reverend E.J McKee and is remembered with honour and is commemerated in perpetuity by the Commonweath War Graves Commission at the Pernois British Cemetery.
PERNOIS BRITISH WAR CEMETERY

Greta War Memorial
Ernest's British War:38732 and Victory Medal:38419 to PTE 926 E WILLIAMS 35BN AIF were acquired in 2003 and are now in the Harrower Collection.
Family Information
Ernest single 23 year old was a Wheeler from William Street, East Greta, New South Wales upon enlistment.
Military Records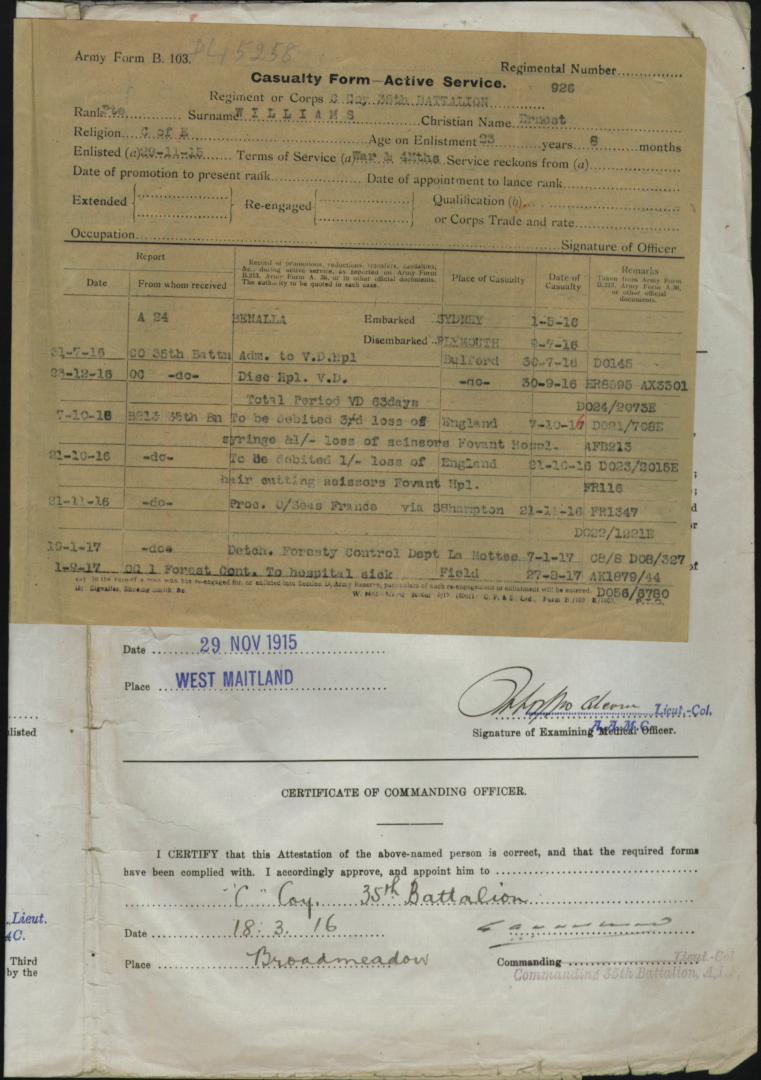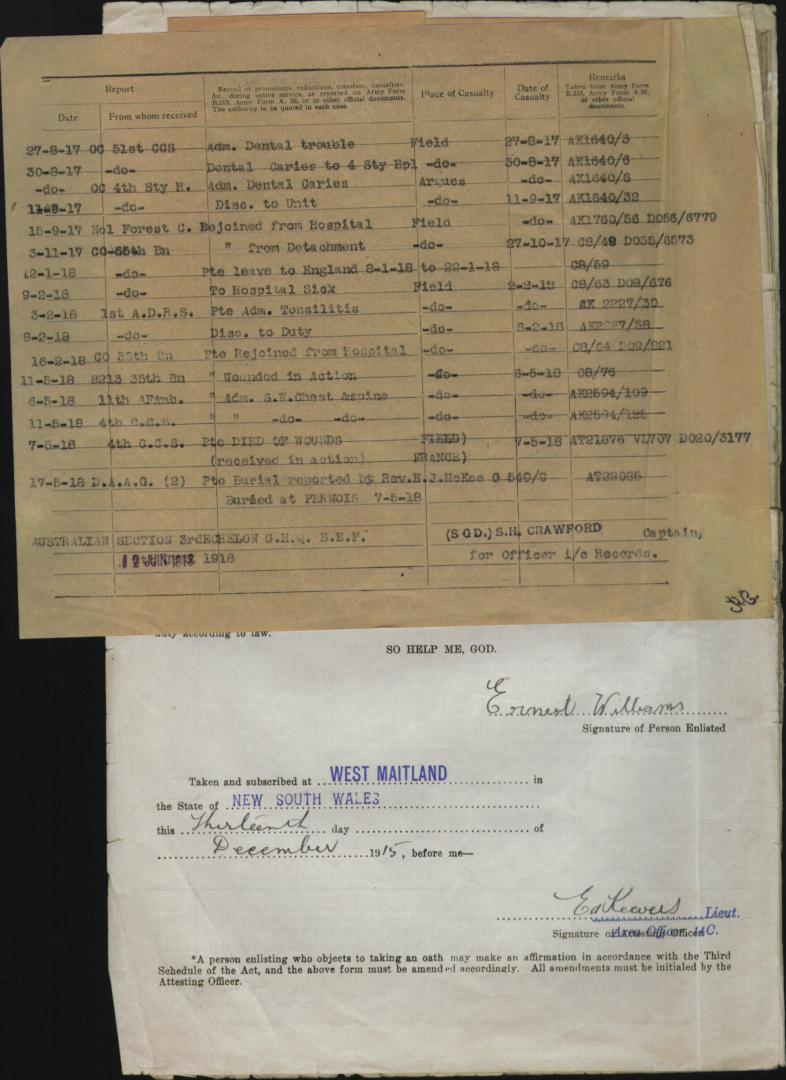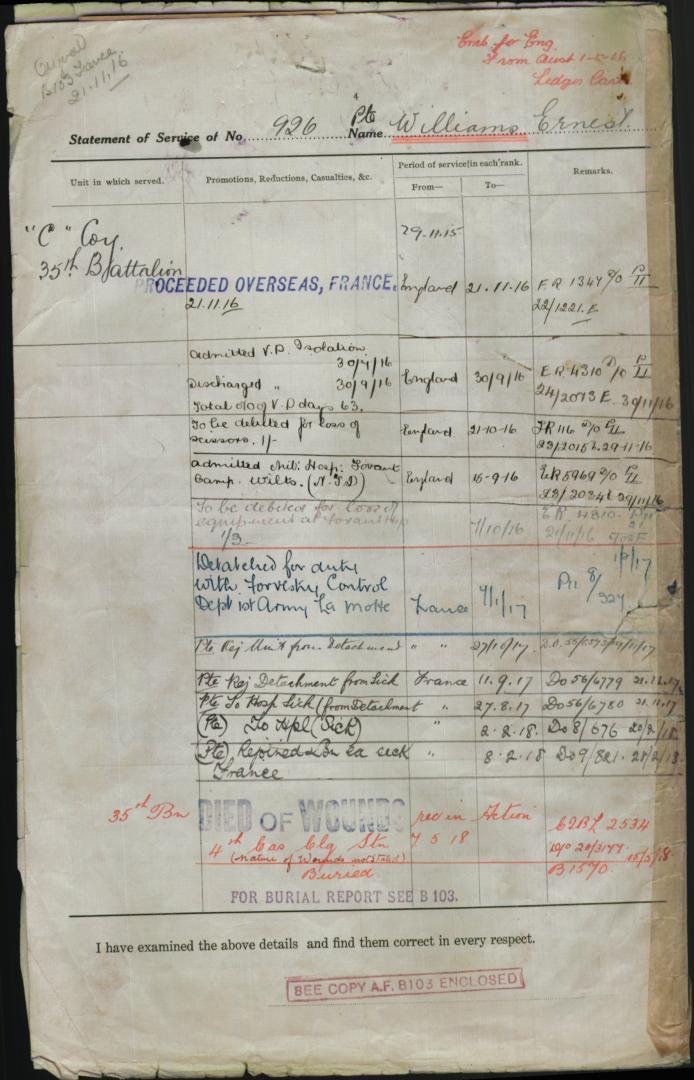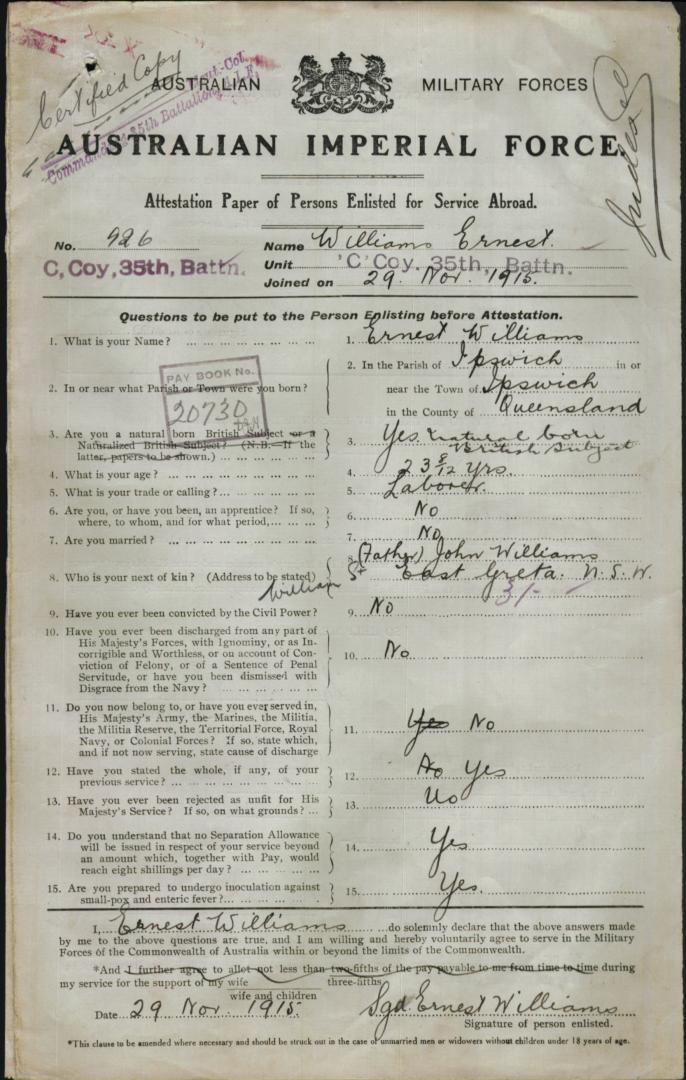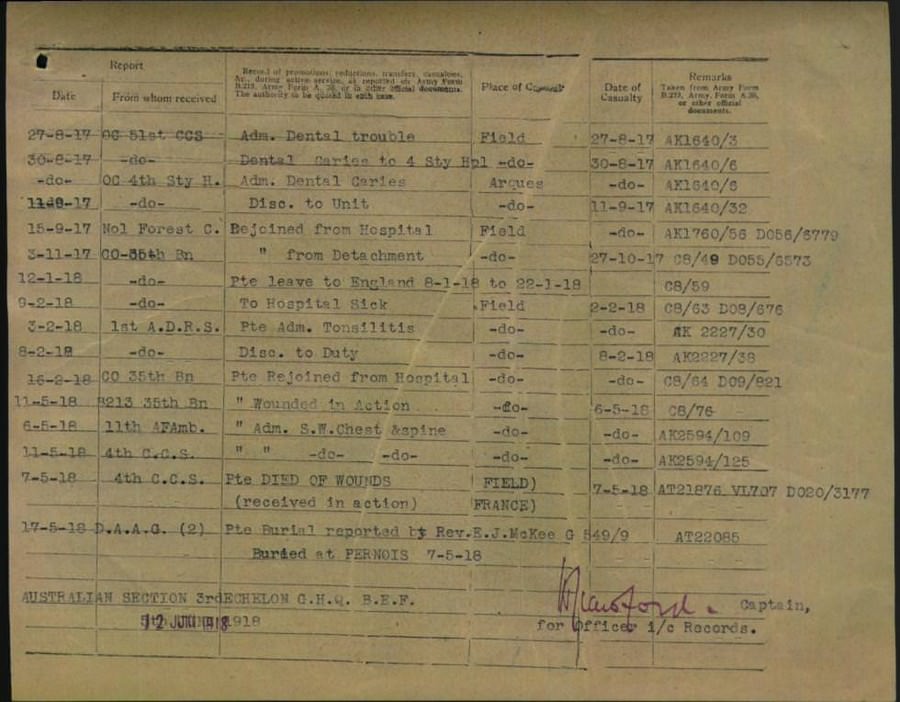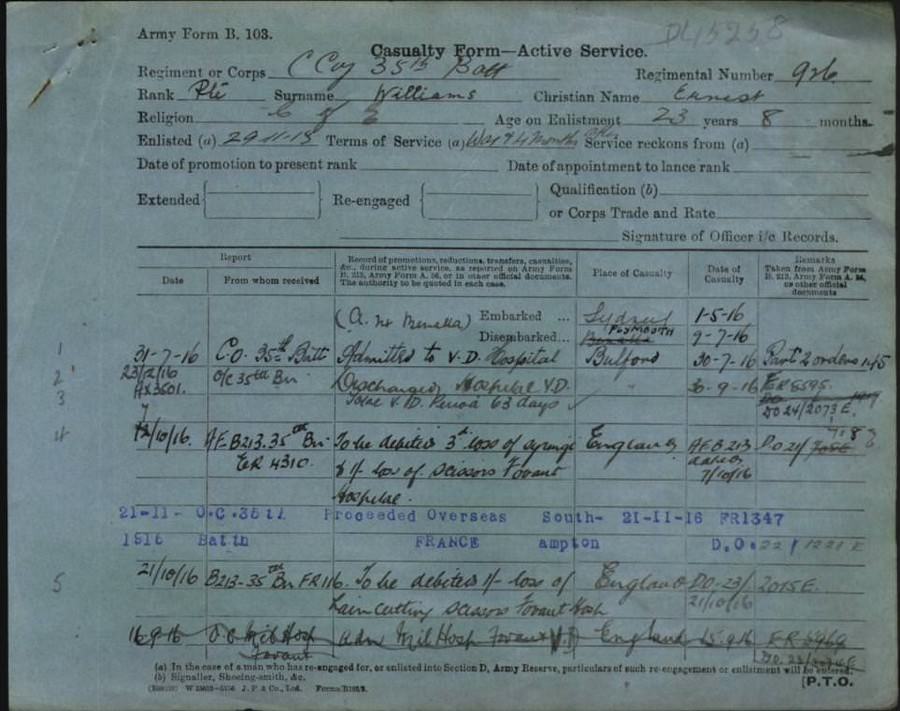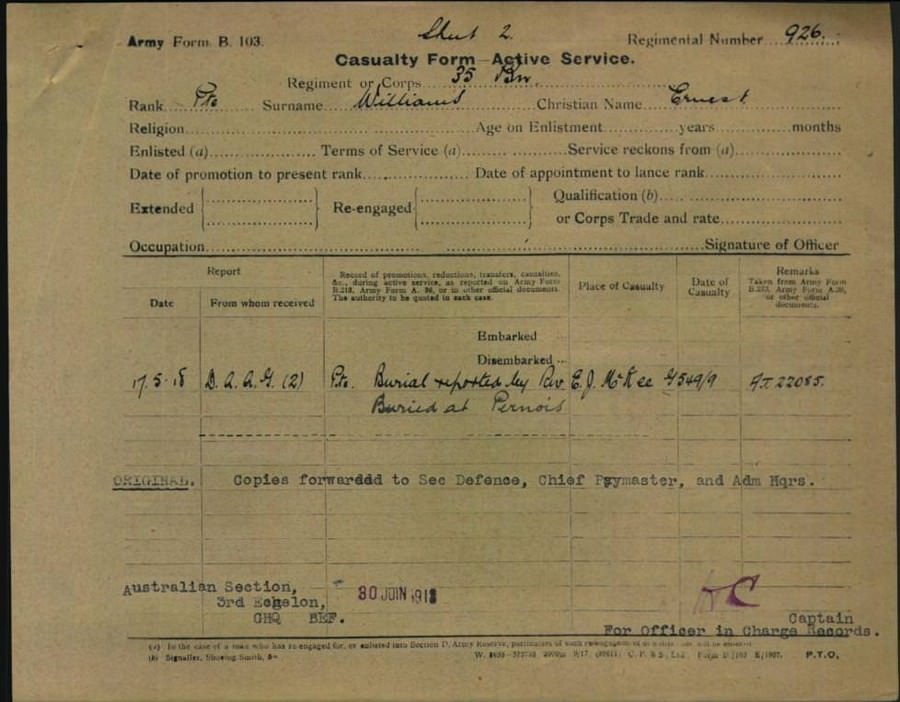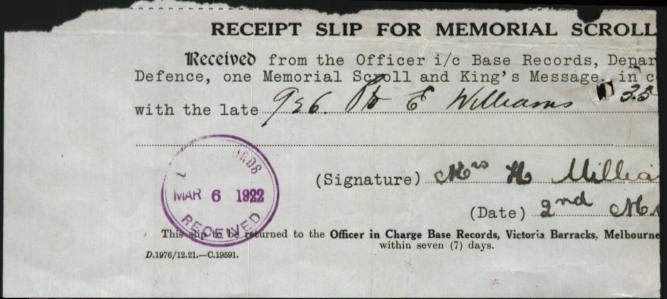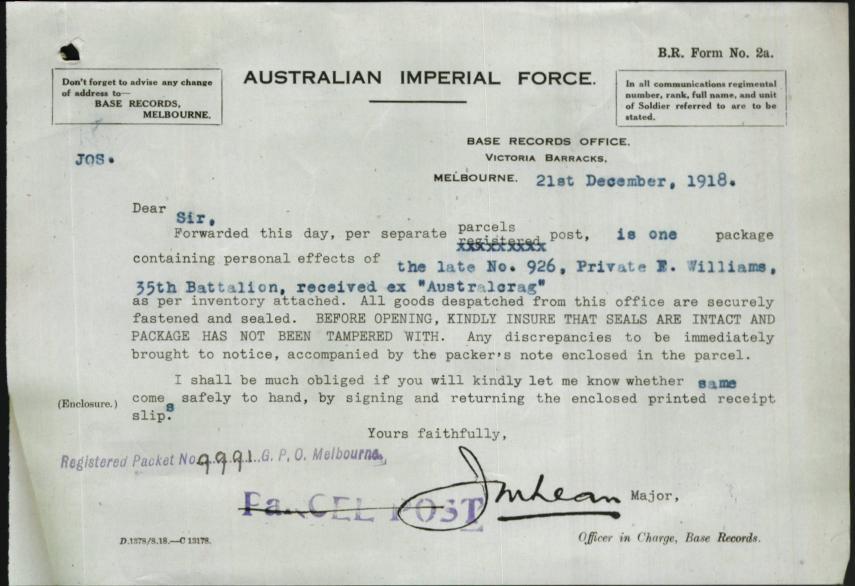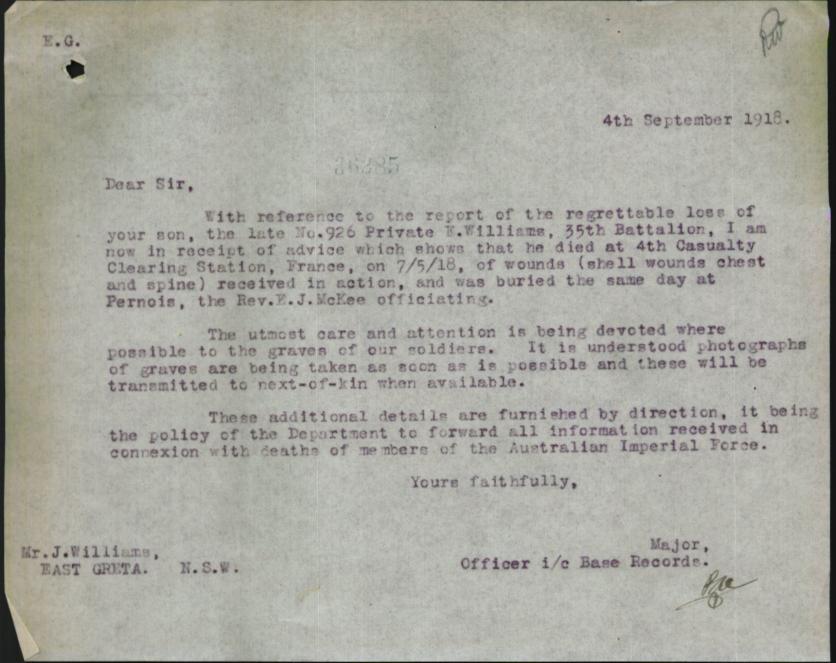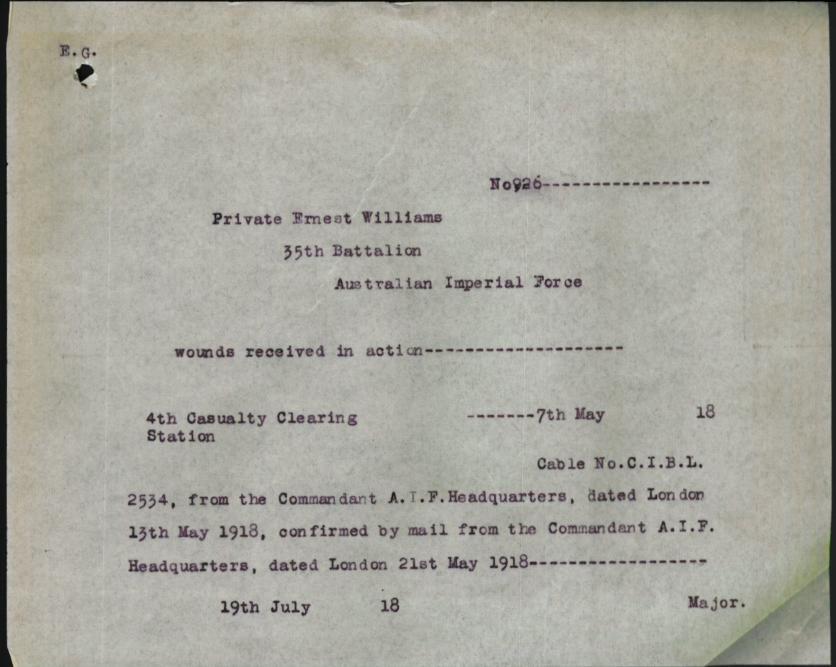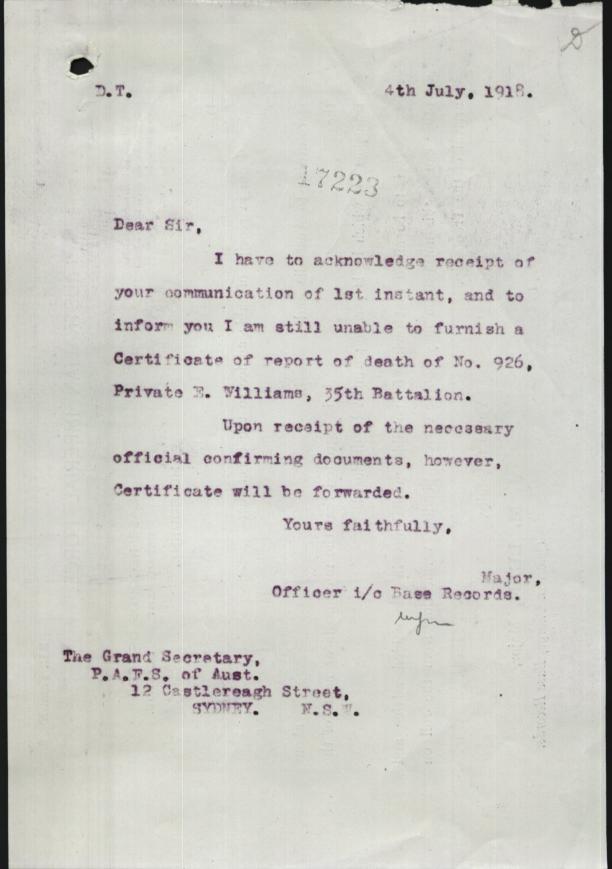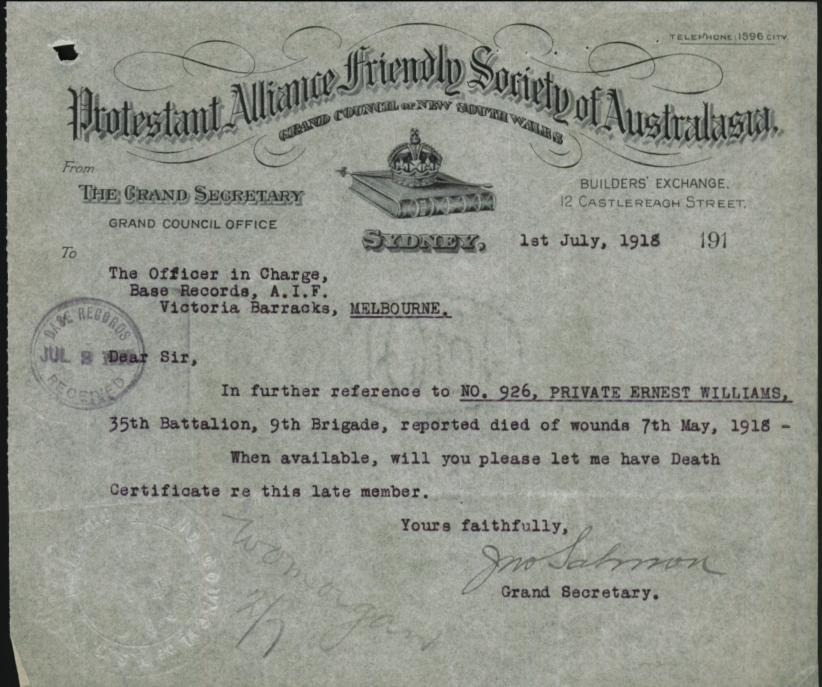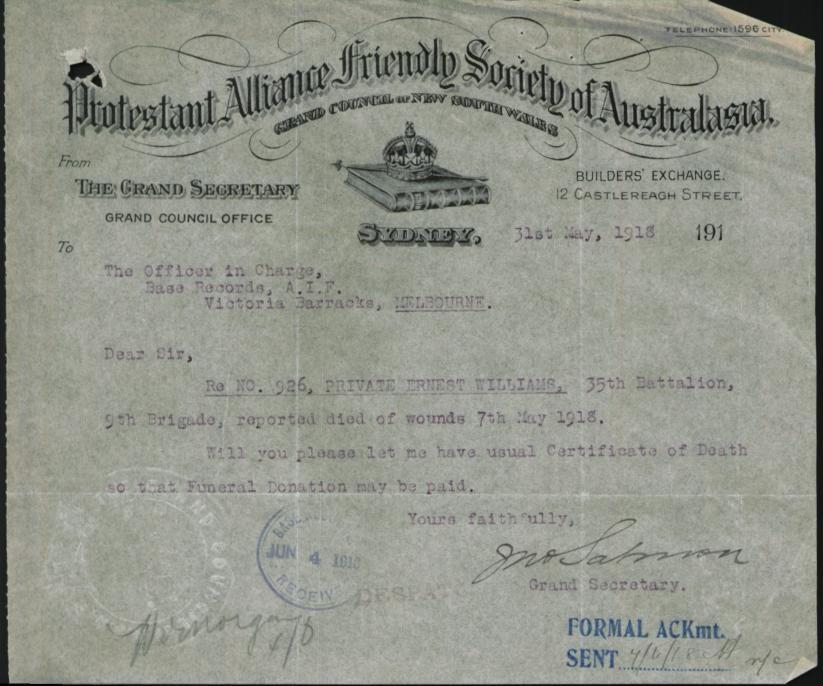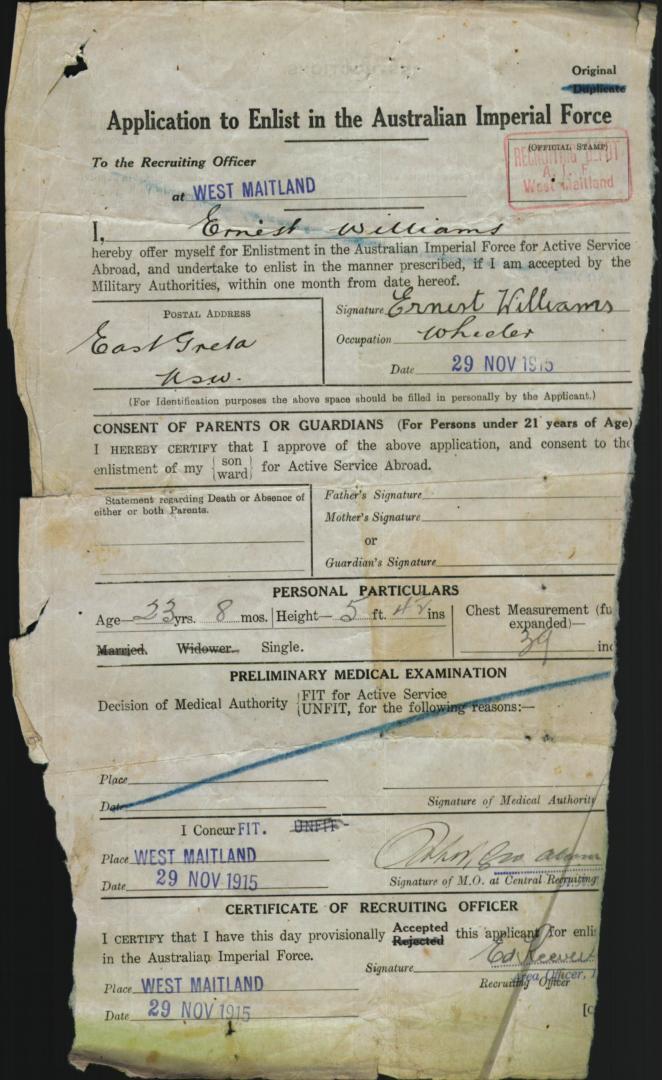 © Commonwealth of Australia (National Archives of Australia)
Under Construction; 05/09/2007-31/07/2016.
---
Web Counter
---