Harold Fletcher White served with the Armidale 5th Light Horse with the rank of Captain prior to World War 1 and enlisted with the D Company 33rd Battalion AIF on the 4th of May 1916 and left Sydney on board HMAT A74 "Marathon" on the same day. He disembarked at Devonport, England on the 9th of July and proceeded to the No:2 Camp at Larks Hill.
Commanding Officer of the 33rd Battalion AIF from the 30/04/1918 to the 16/06/1918.
Commanding Officer of the 35th Battalion AIF 1918/19.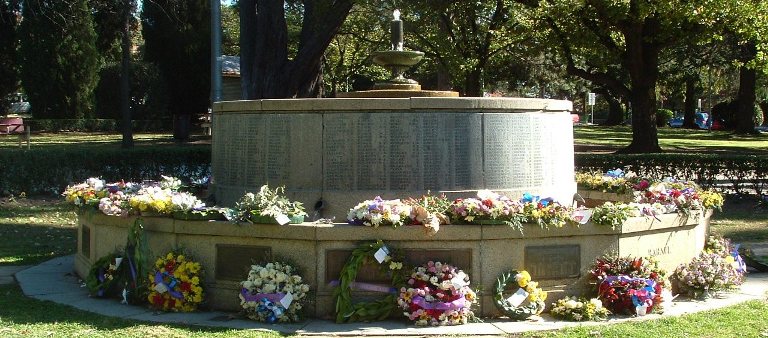 Armidale War Memorial
FAMILY INFORMATION
Parliamentary Service
Member of the NSW Legislative Council from 8 Sep 1932 until the 22 Apr 1934. Life Appointment under the Constitution Act. Date of Writ of Summons 8 September 1932.
Political Party Activity
Nominated by Stevens-Bruxner Government.
Qualifications, occupations and interests
Grazier. Educated at The Armidale School; became a partner in the family firm of F.J White & Sons, pastoral company owning Bald Blair, Aberfoyle and Ward's Mistake stations, managed Bald Blair, Guyra; director of New England North and North West Producers' Company Limited; vice president of New State Movement in 1922; executive member of Graziers' Association 1930-1932, councillor 1932-1947, president of Guyra branch, advisory councillor of New England University College 1938-1953, University Council in 1954; president of Aberdeen Angus Herd Book Society of Australia; member of National Geographic Society., Royal Society of Arts in London.
Military Service
Served in Australian Infantry Forces 1915-1919, 33rd Battalion, France and Flanders, commanded 36th 33rd then 35th Battalions, lieutenant-colonel, mentioned in dispatches three times, Distinguished Service Order 1917,Croix de Guerre 1918. Harold served during World War 2, with the rank of Lieutenant Colonel enlisting on the 23rd of March 1942 with the Volunteer Defence Corps. service number N393137.
Honours Received
Commander of the Order of St Michael and St George (CMG) in 1918.
Local Government Activity
Councillor of Guyra Shire 1911-1929.
Harold was buried at the Guyra Cemetery after his service at St James Church of England Church. Harolds wife Evelyn was born at Waverly New South Wales in 1884, Birth Cert:9636/1884. Harold and Evelyn White had 4 children, 2 boys and 2 girls.
Military Records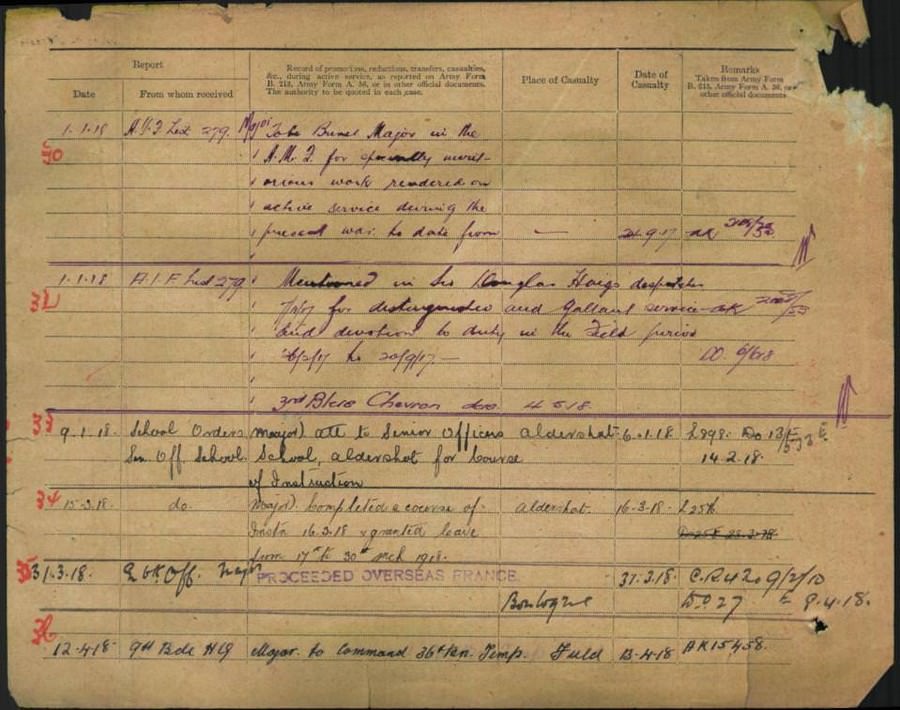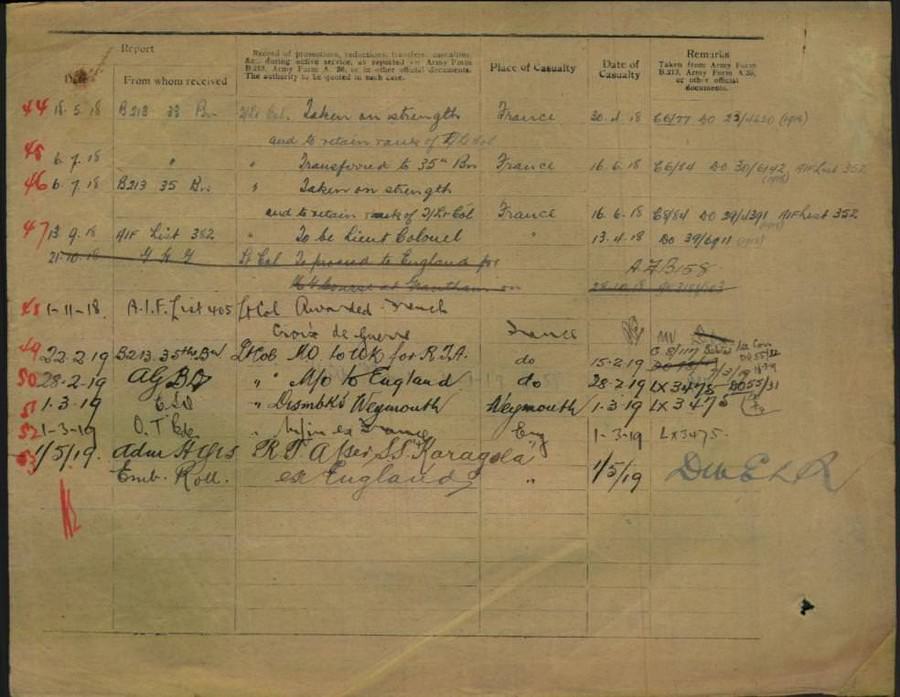 UNDER CONSTRUCTION; 19/10/2006-12/01/2014.
---
Web Counter
---