Albert Orchard Warncken enlisted with the 2nd Reinforcements, 43rd Battalion AIF in South Australia onthe 3rd of May 1916 and left Adelaide on board HMAT A53 "Itria" on the 14th of August 1916. Albert was taken on strength with the 11th Training Battalion, No:8 Camp Codford, England on the 30th September 1916. Albert was transfered to the 35th Battalion AIF and Re-allocated regimental number 1915A, before proceeding oversees to France on the 21st of November 1916.
Albert was admitted to the Fargo Military Hospital, England on the 30th January 1917. He returned to his Battalion and was Killed in Action on the 7th of May 1917 in France and is remembered with honour and is commemerated in perpetuity by the Commonweath War Graves Commission at the Strand Military Cemetery, Ploegsteert, Belgium. He was originaly inturned at the London Rifles Cemetery.
Albert's Memorial Plaque: 323681 was issued to his father Mr J. C Warncken on the 16th of August 1922 and was acquired at auction in December 2006 and is now in the collection.
Military Records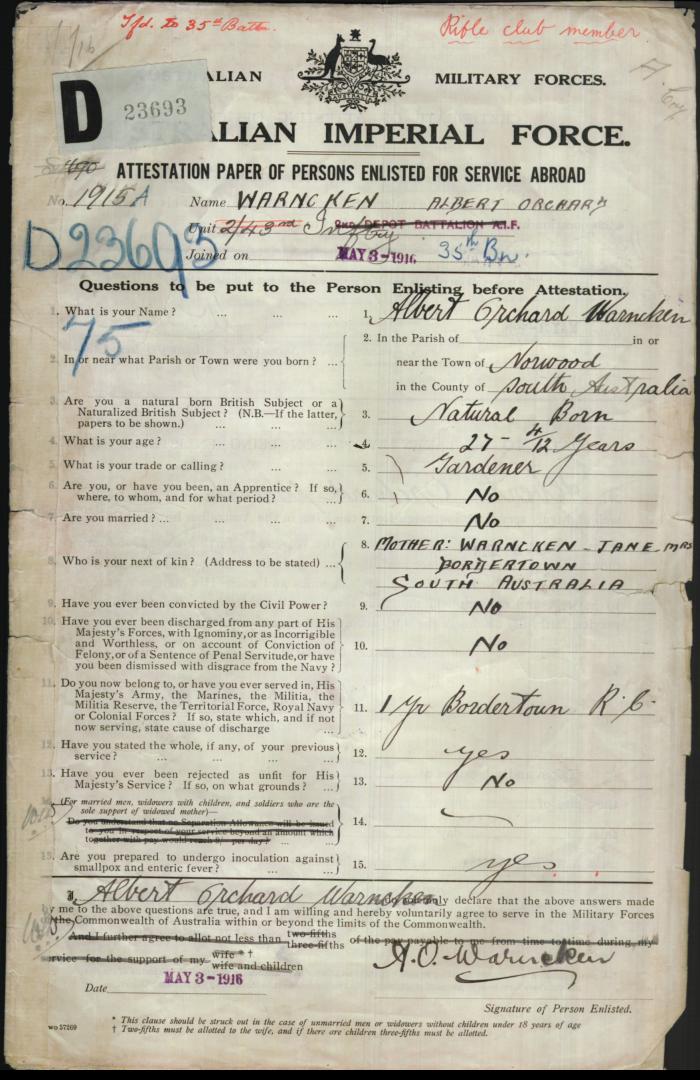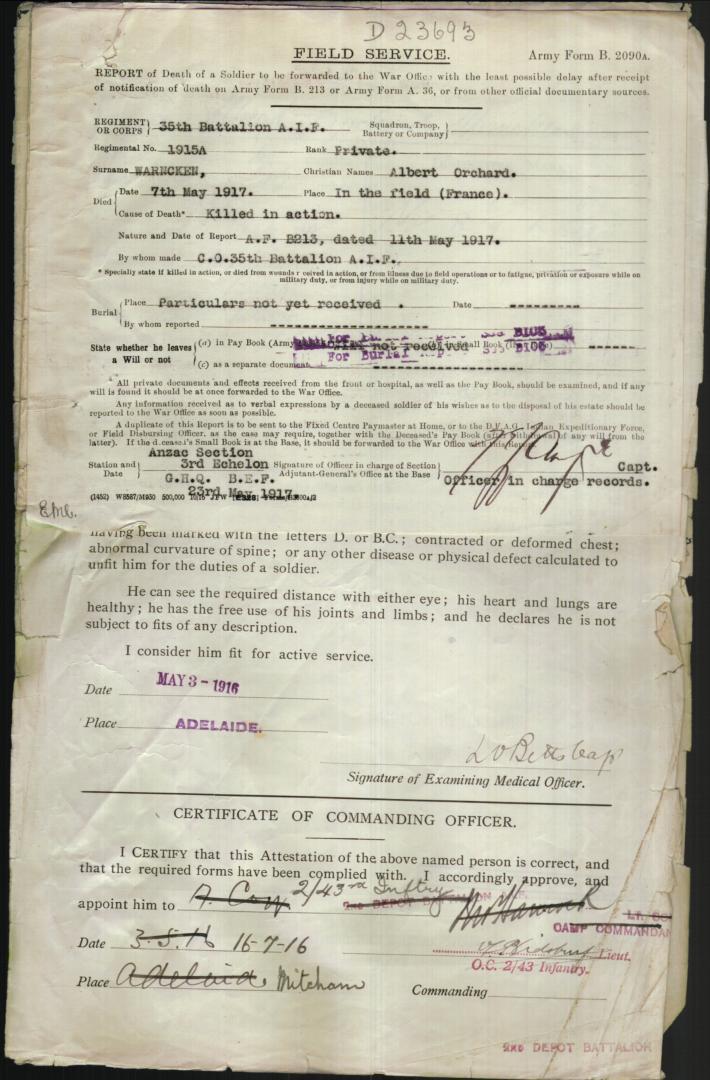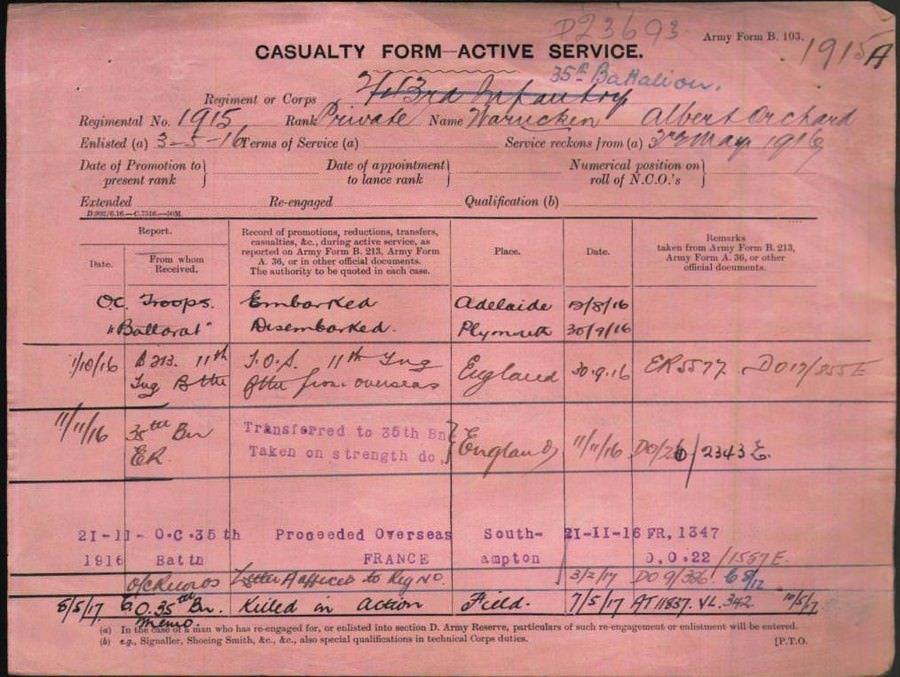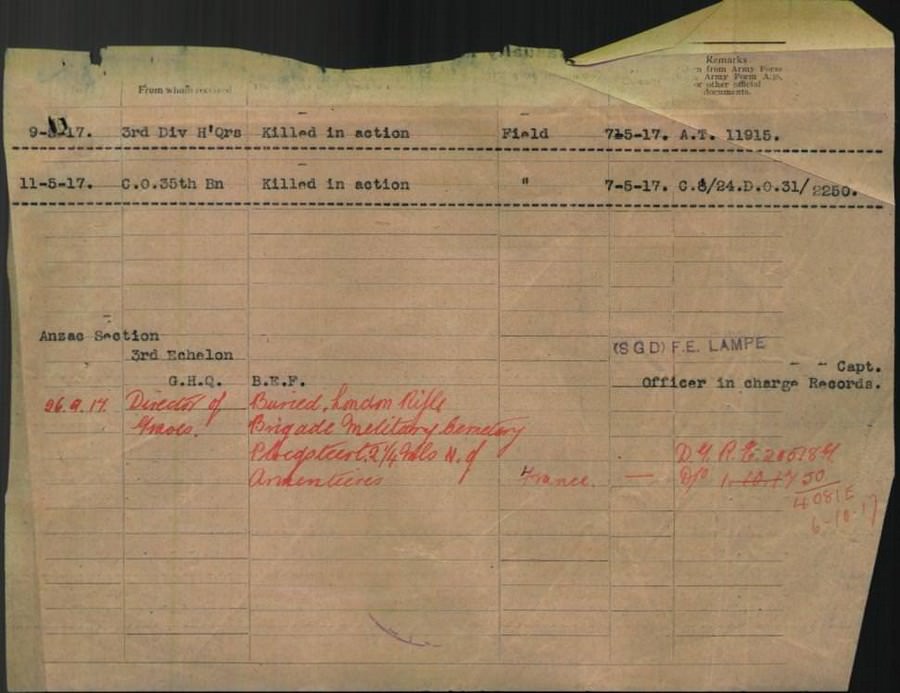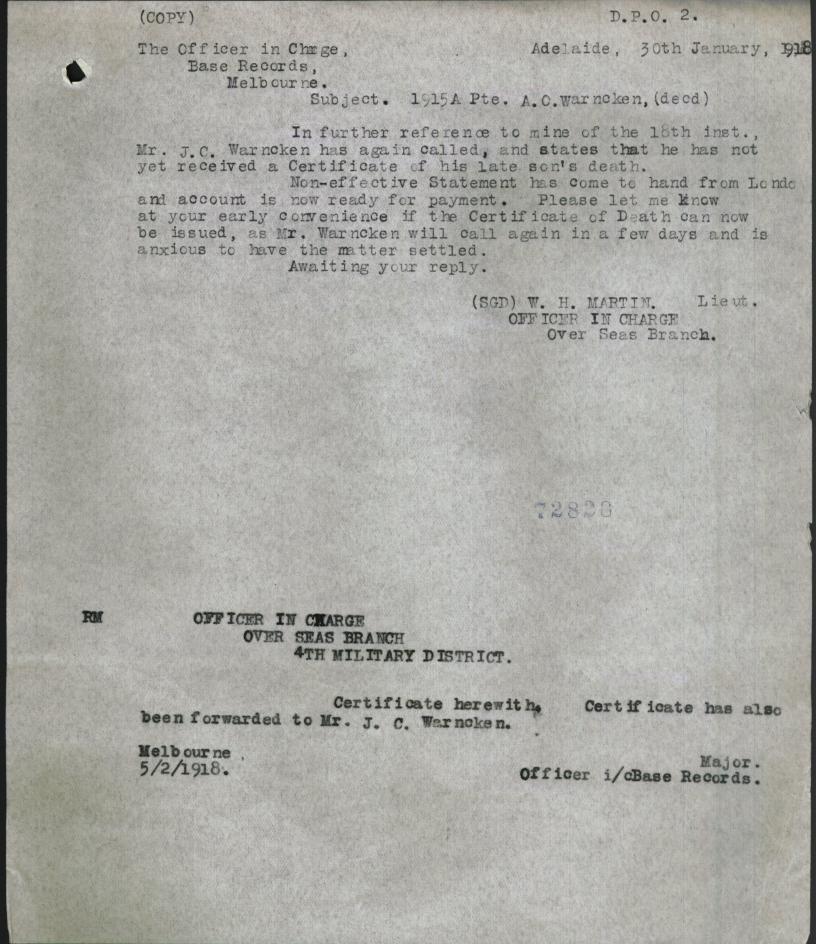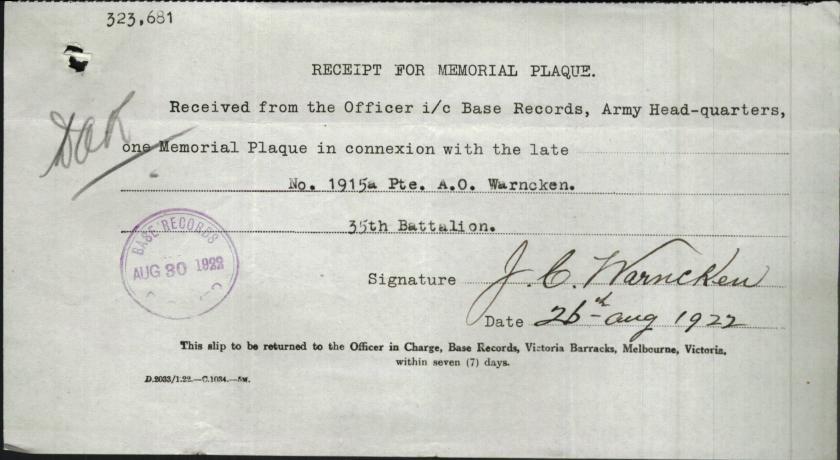 (Australian National Archives)
UNDER CONSTRUCTION 12/11/2006.
---
Web Counter
---