Gilbert Walters enlisted with the 3rd Reinforcememnts 35th Battalion on the 3rd of April 1916 and disembarked at Plymouth, England. gilbert proceeded overseas for France on the 21st of November 1916. Gilbert was taken on strength in France and was Wounded in Action on the 14th of March 1918 receiving a Gun-Shot Wound to the leg whilst assisting to bring in the wounded buring a 2 hour heavy artillery bombardment Gilbert was Promoted in the field to Lance Corporal on the 2nd of September 1917.
He was again Promoted in the field to Corporal acting Lance Sergeant on the 29th of October 1917. Gilbert was admitted to Hospital in France on the 11th of December 1917. Gilbert was Awarded the MILITARY MEDAL on the 8th of February 1918.
Letter from Sergeant Gilbert Walters to John East, the father of Private: 2066 Wentworth Lincon EAST 35th Battalion who was Killed in Action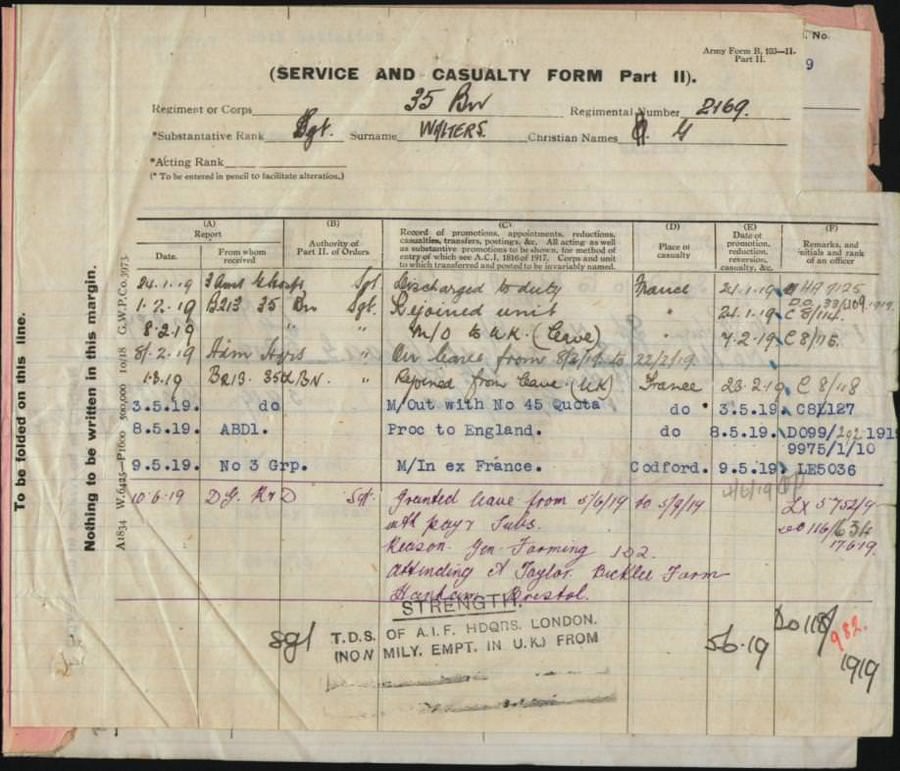 © Commonwealth of Australia (National Archives of Australia)



Corporal Gilbert Walters. MM. World War 2

Under Construction; 12/11/2006-15/04/2016.
---

Web Counter
---