MAIN MENU. 35th BATTALION PAGE.
---


35th BATTALION A.I.F.
Private: 934 Joseph WALKER.
---
Born: 1877. Leeds, England.
Married: 1901. West Maitland, New South Wales, Australia. Marriage Cert:4147/1901.
Wife: Florence Elizabeth Walker. nee: Buck.
Died: 1968. Kurri Kurri, New South Wales, Australia. Death Cert:26321/1968.
---
Father: Benjamine Walker.
---
INFORMATION
Joseph Walker enlisted with the AIF at West Maitland on the 3rd December and was allocated to C Company, 35th Battalion AIF and was an original member of the Battalion. Joseph went into camp at the Rutherford Army Camp before he was entrained to Broadmeadow Camp via Newcastle. The 35th Battalion was raised in December 1915 in Newcastle, New South Wales. The bulk of the Battalion's recruits were drawn from the Newcastle region and thus was dubbed "Newcastle's Own". Reflecting the demographics of the area, there were a high proportion of miners among the Battalion members, 1,330 men from the Hunter Region were drafted into the Battalion.
The 35th Battalion became a part of the 9th Brigade of the 3rd Australian Division. The Mayor of Newcastle wrote to the Minister of the Navy, Mr Jensen on the 20th April 1916 requesting that the Newcastle troops should embark at Newcastle: Quote" In confirmation of my telegram to you, I desire to bring under your notice that it would be a very gratifying compliment to the residence of this city and district if you could make arrangements for the embarkation of troops at present in camp here (especially the 35th Battalion, Newcastle's Own) from Newcastle, on leaving for the seat of war." Unquote.
The 35th Battalion left Sydney on the 1st May 1916 bound for the United Kingdom aboard the H.M.A.T. A24 "BENALLA" with 28 Officers and 991 other ranks. The original 35th Battalion had regimental numbers between 1-1513. Compiling of Headquarters, Machine Gun Section, A Company, B Company, C Company and D Company.
H.M.A.T. A24 "BENNALLA" arrived at Capetown where Joseph disembarked and was admitted to hospital and taken on in strength with S.S. "Baramba" at Capetown on the 30th July but was again admitted to the No:2 General Hospital, Maitland, Capetown suffering from Venerial Desease. On the 29th of September, Joseph was dischaged from hospital after 53 days and was invalided to Australia onboard HMAT A "BARAMBAH". Joseph disembarked in Sydney on the 21st November 1917 and was discharged as Medically Unfit on the 24th July 1917.
Joseph's British War Medal:43599 to PTE 934 J WALKER 35 BN AIF (Ex Trevor Bushell Taylor Collection) was acquired in August 2015 and is now in the Harrower Collection.
Family Information
Joseph was a married 38 year old Coal miner from Rawson Street, Kurri Kurri, N.S.W. upon enlistment. Joseph and Elizabeth Walker were married in 1901 at West Maitland, N.S.W. Marriage Cert:4147/1901 and had 3 children. George W A Walker born 1906 at West Maitland, N.S.W. Birth Cert:4982/1906. Gertrude M Walker born 1908 at Kurri Kurri, N.S.W. Birth Cert:36798/1908. Edith M Walker born 1914 at Kurri Kurri, N.S.W. Birth Cert:21573/1914.
Military Records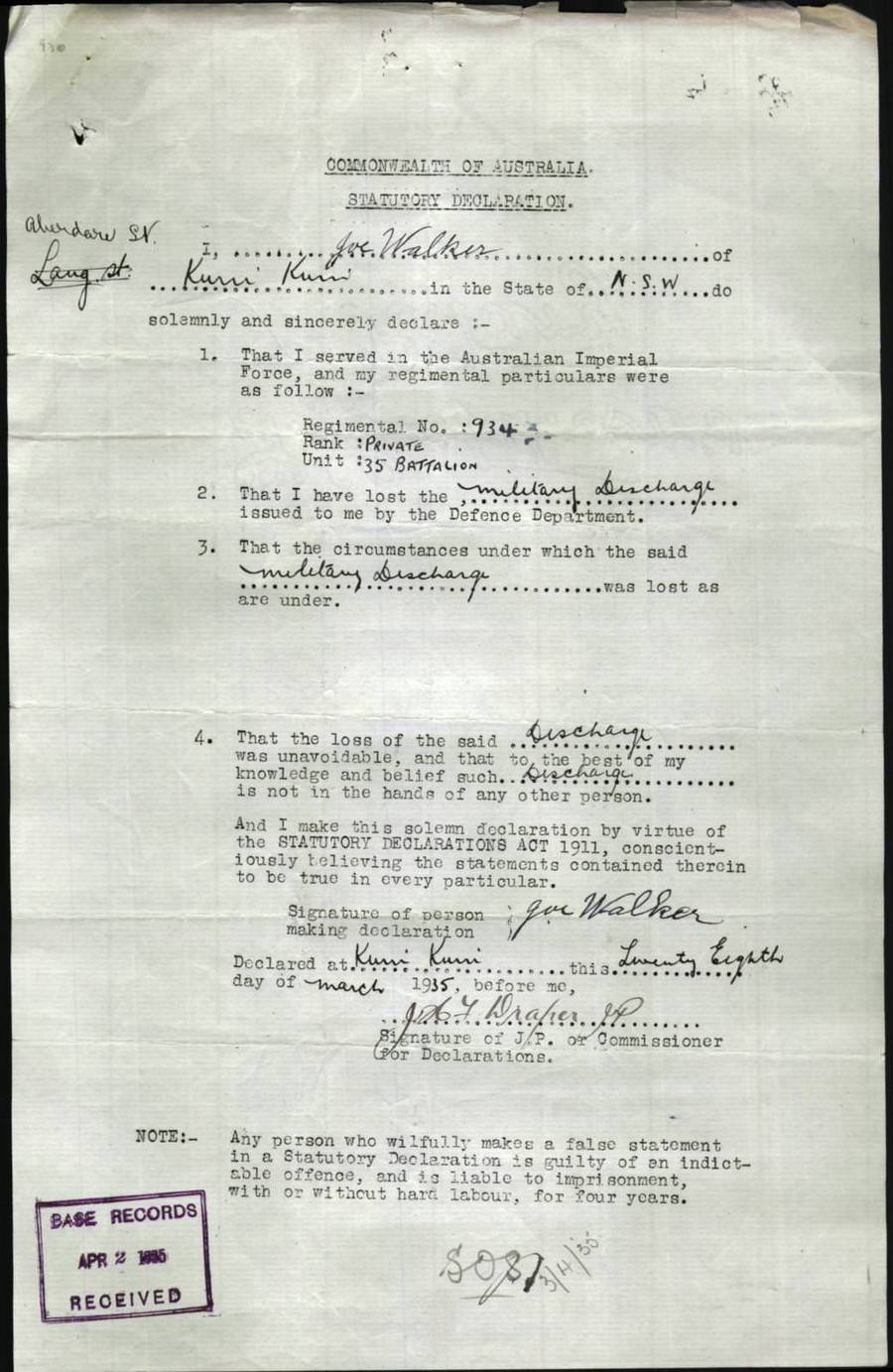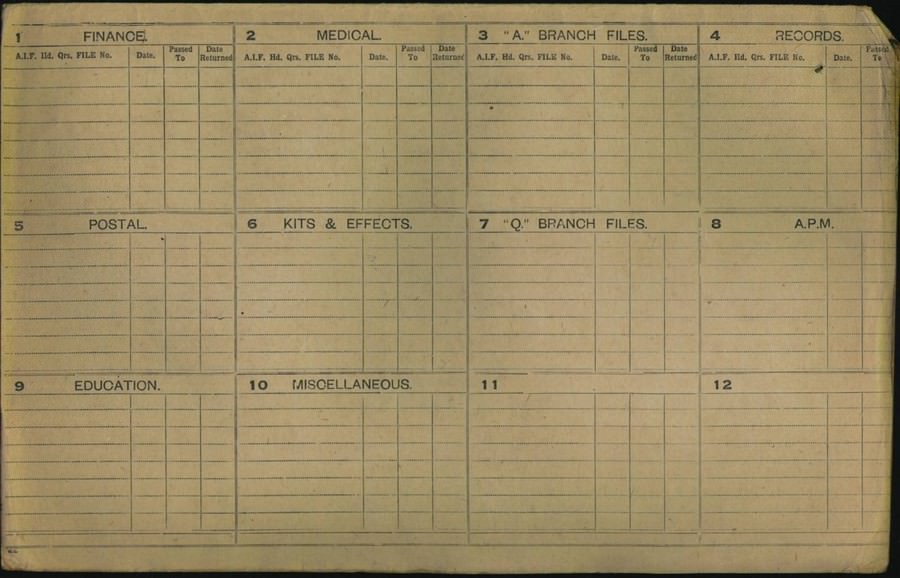 © Commonwealth of Australia (National Archives of Australia)
Under Construction; 10/07/2015.
Web Counter
---