Thomas William Tollis enlisted with the 33rd Battalion AIF on the 26th of April 1916 and left Sydney ob board HMAT A74 "Marathon" on the 4th of May 1916. Commanding Right Company at Bray, France when Killed in Action on the 22nd August 1918.
Family Information
Thomas was married Clerk and lived at 48 Hanks Street, South Ashfield, N.S.W upon enlistment. He Served with the 1st New South Wales Scottish Rifles for 5 1/2 years gaining the rank of Sergeant. He served with the 38th Battalion Senior Cadets as a Lieutenant for 1 year, 39th Infanrty as a 2nd Lieutenant for 1 year and the 38th Infantry for 2 years and 4 months and became Adjutand on the 1st of November 1914 when he and his wife lived at 18 Purkis Street, Camperdown, N.S.W.
His parents Reuben and Elizabeth Tollis were married in 1888 at Waterloo, N.S.W. Marriage Cert:3342/1888 and had 4 children. Thomas William Tollis born 1889 at Waterloo, N.S.W. Birth Cert:9269/1889 and married Daisy May Jenkins in 1910 at Camperdown, N.S.W. and died in 1918 in France. Elsie Tollis born 1891 at Waterloo, N.S.W. Birth Cert:36468/1891. Alice M Tollis born 1894 at Watreloo N.S.W. Birth Cert:35815/1894. John H Tollis born 1897 at Waterloo, N.S.W. Birth Cert:36508/1897.
Military Records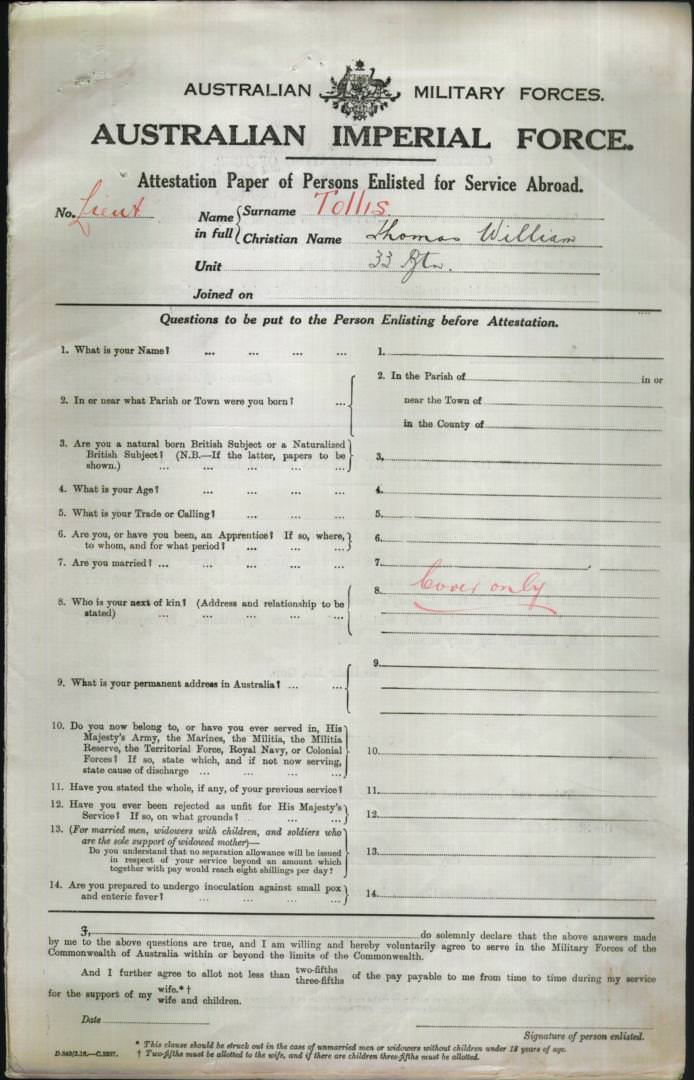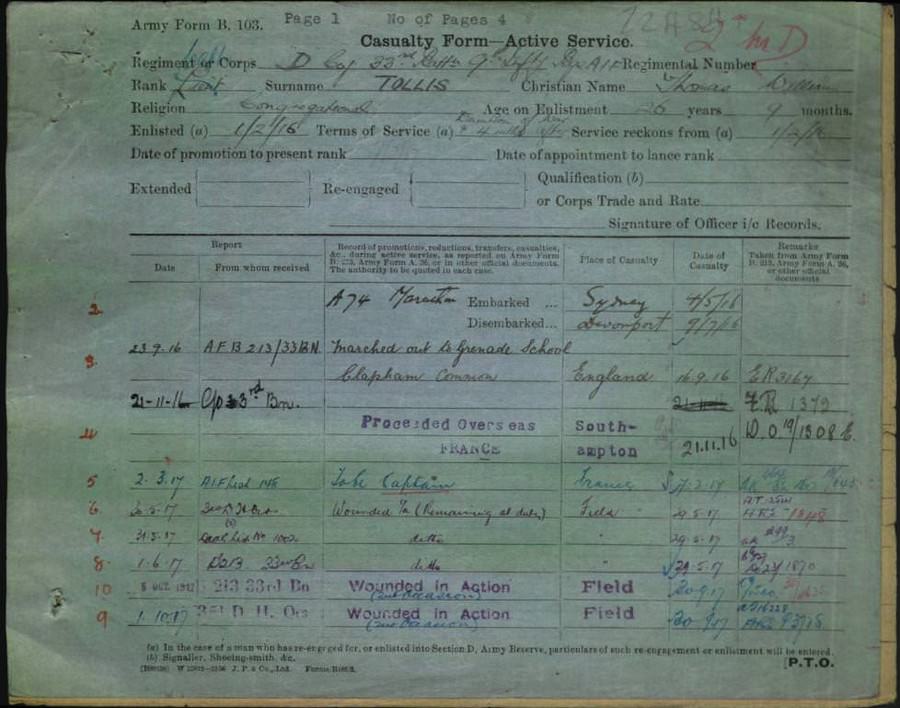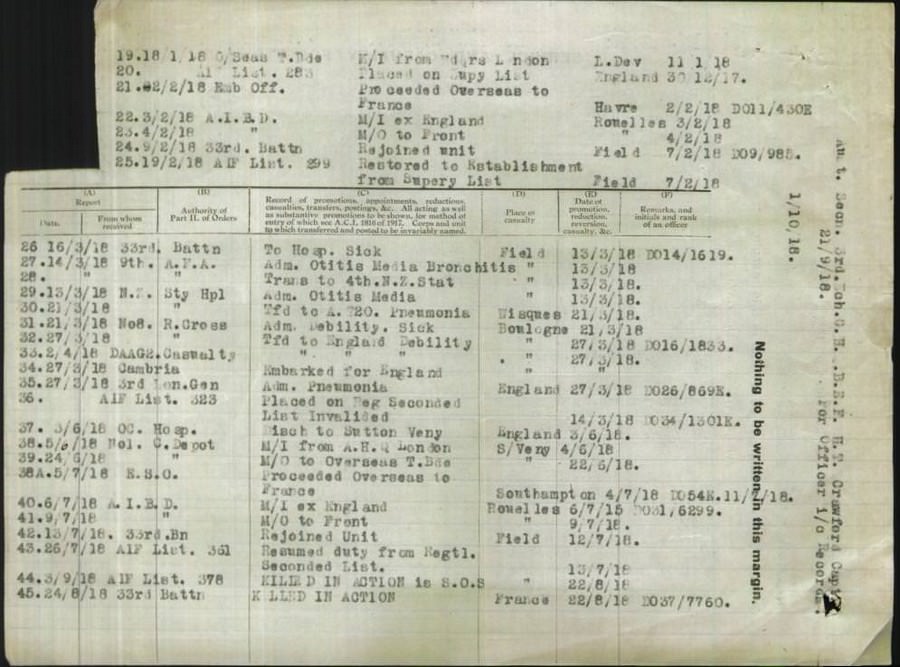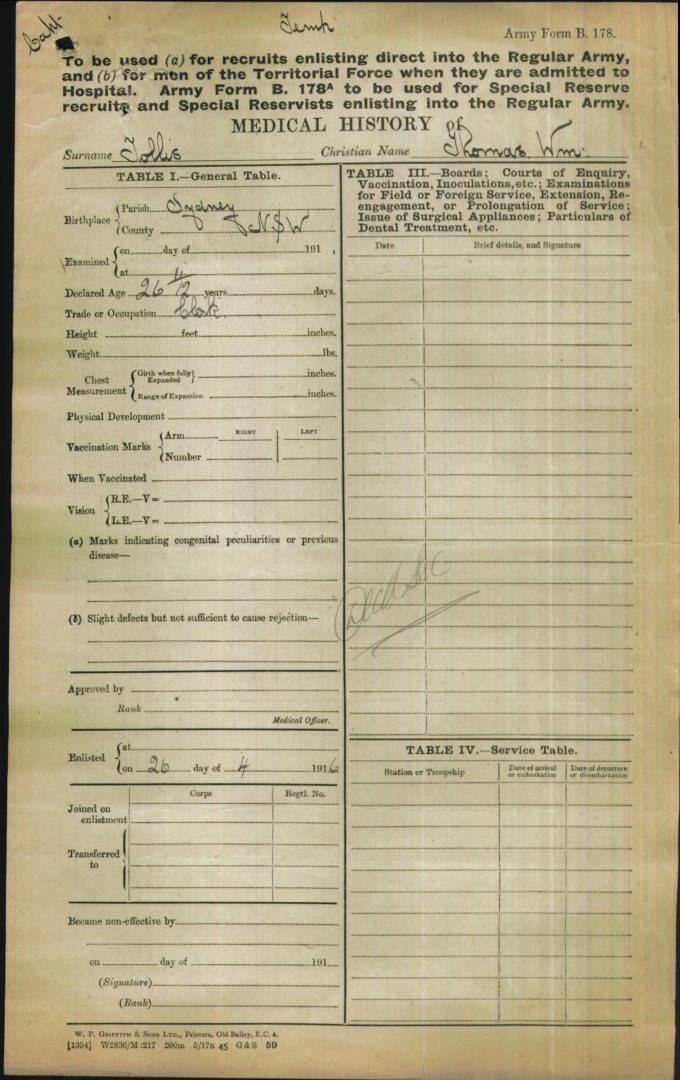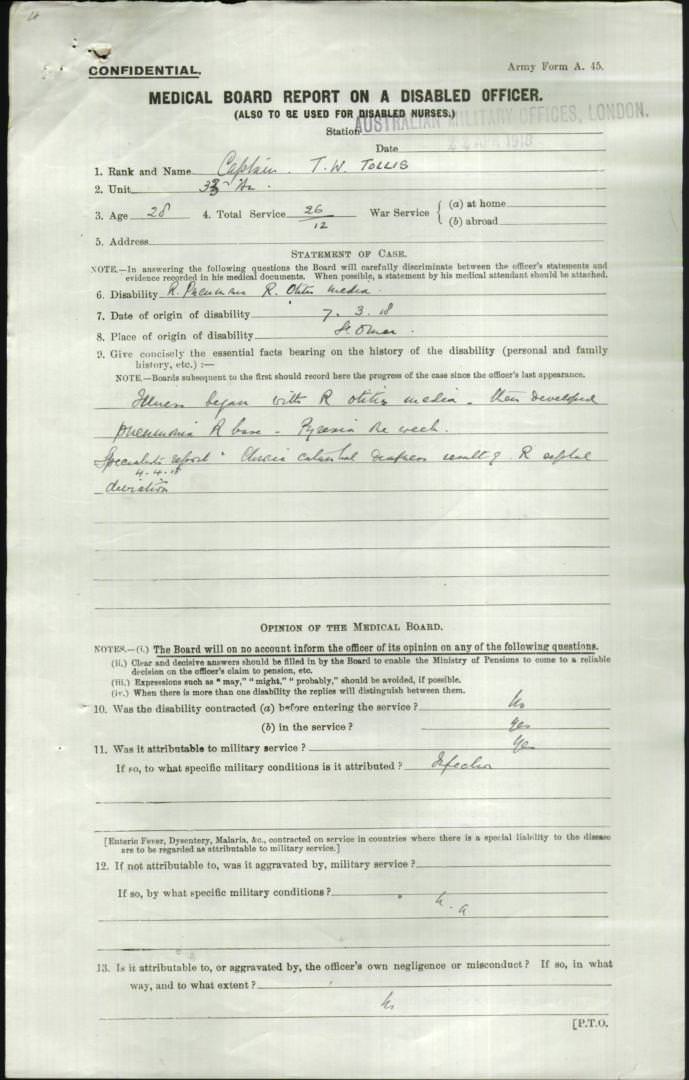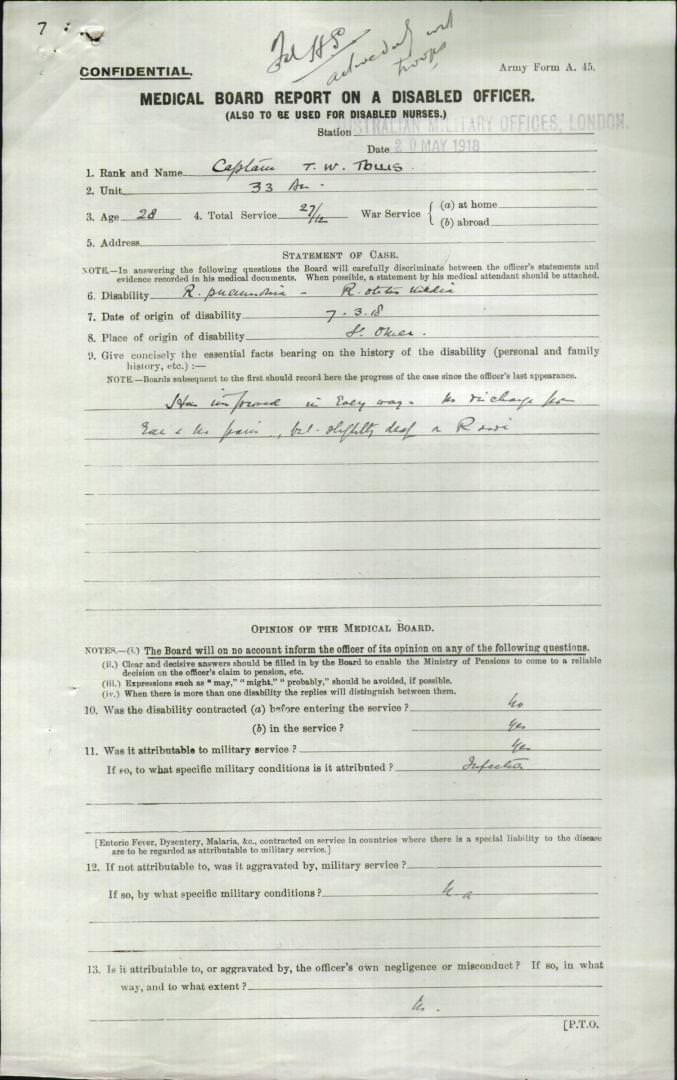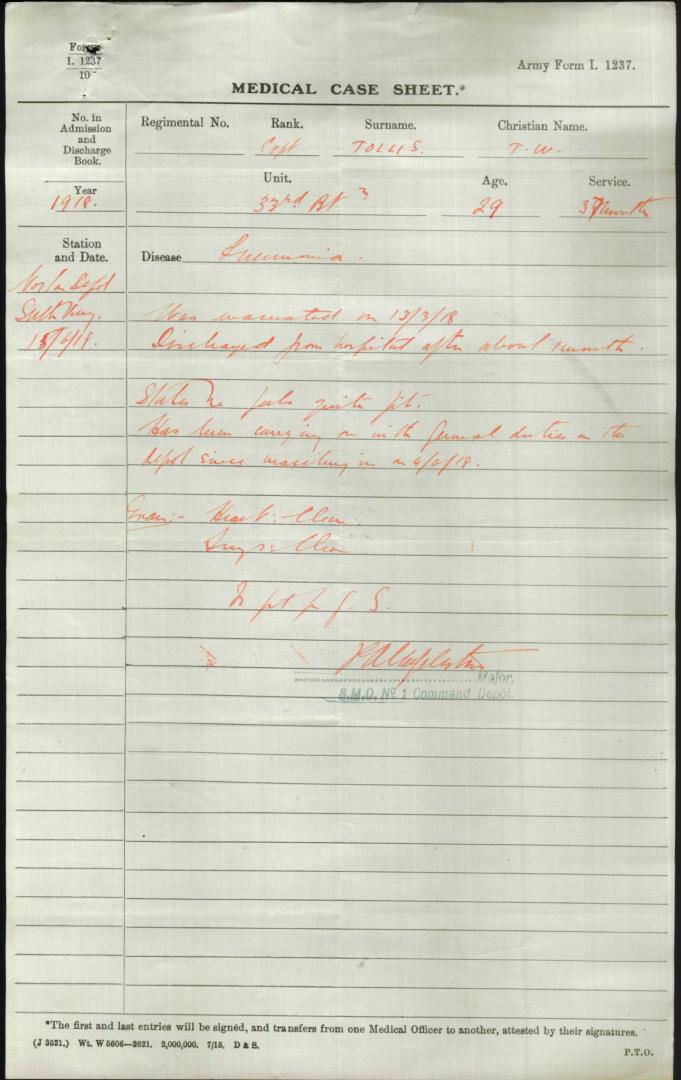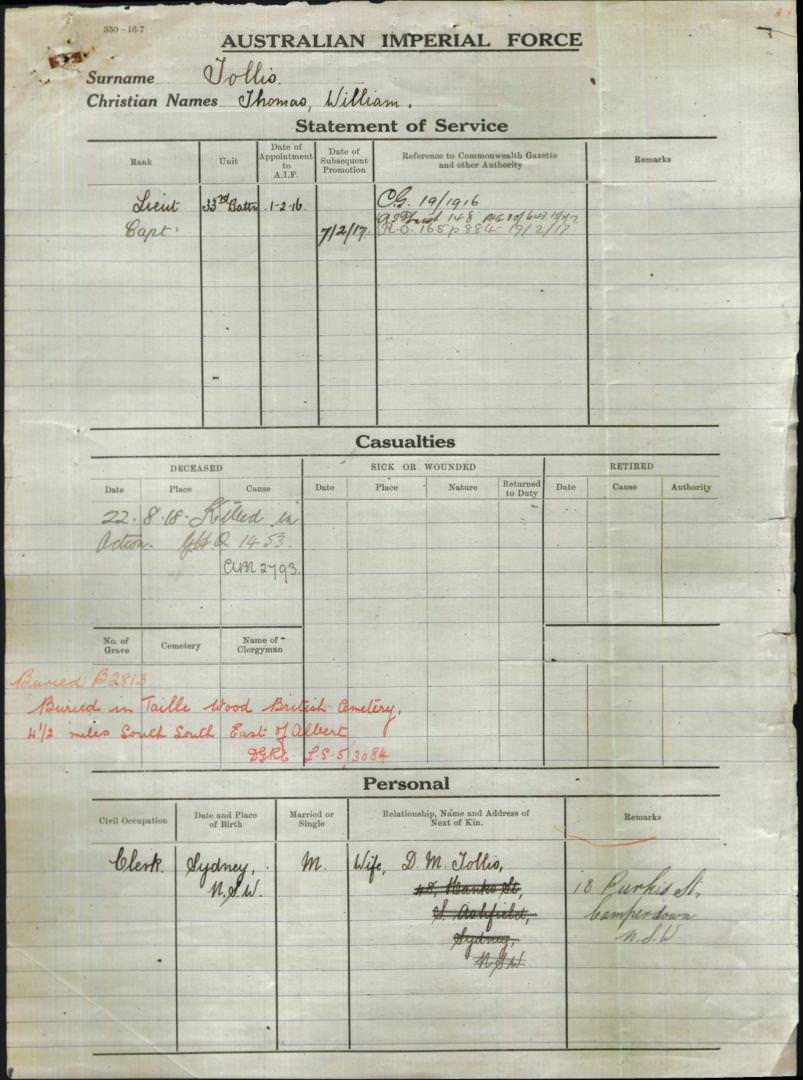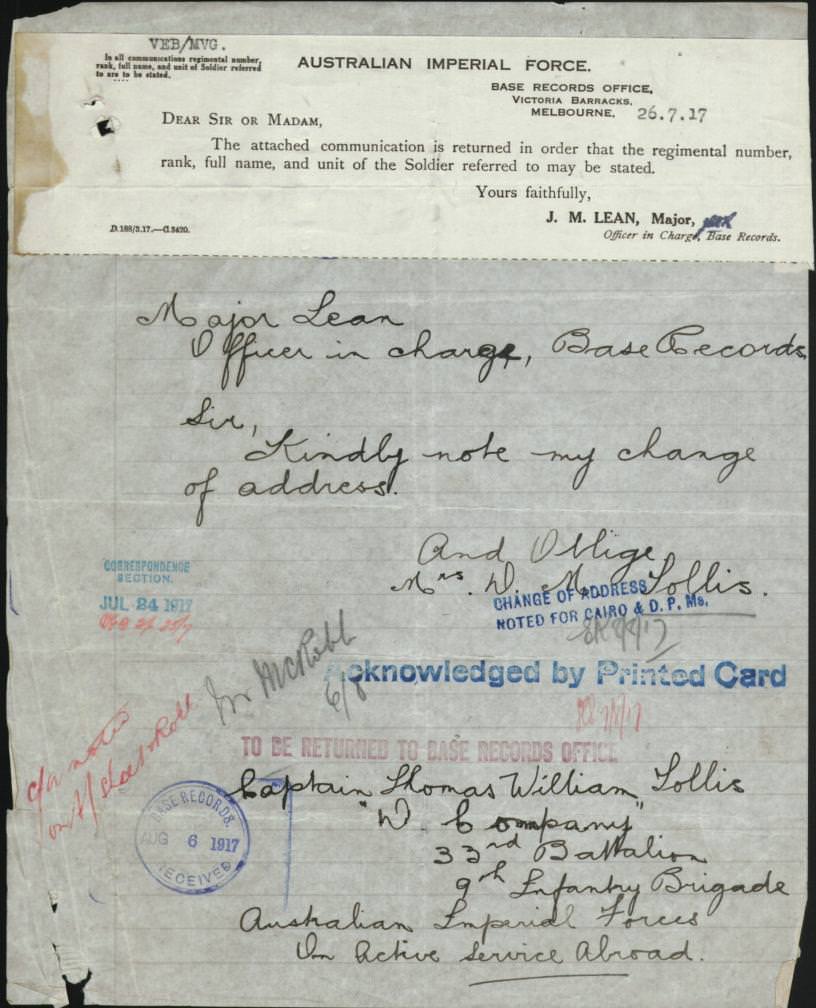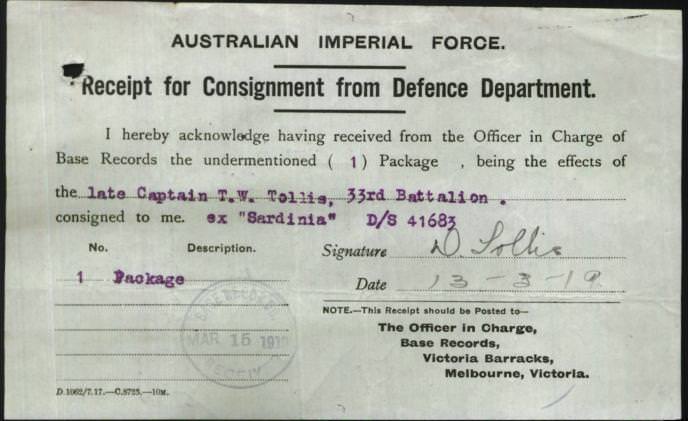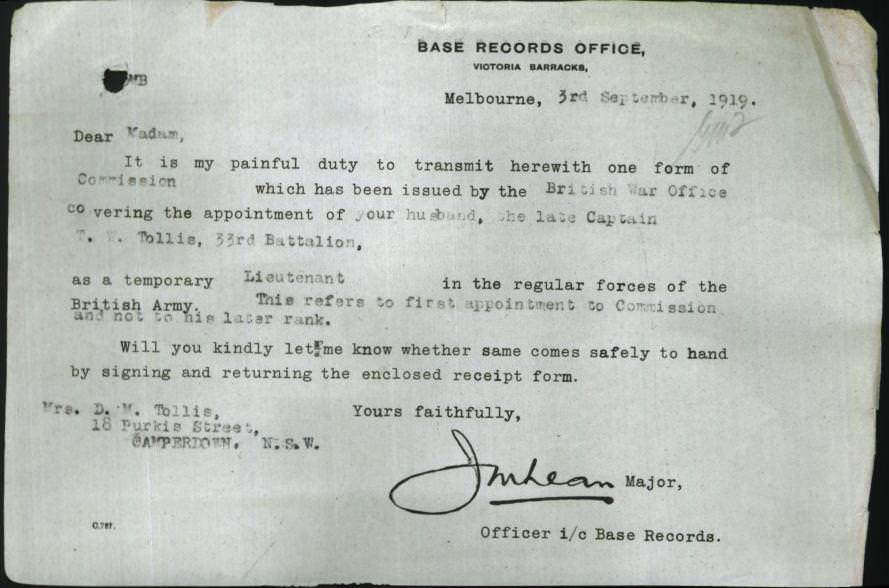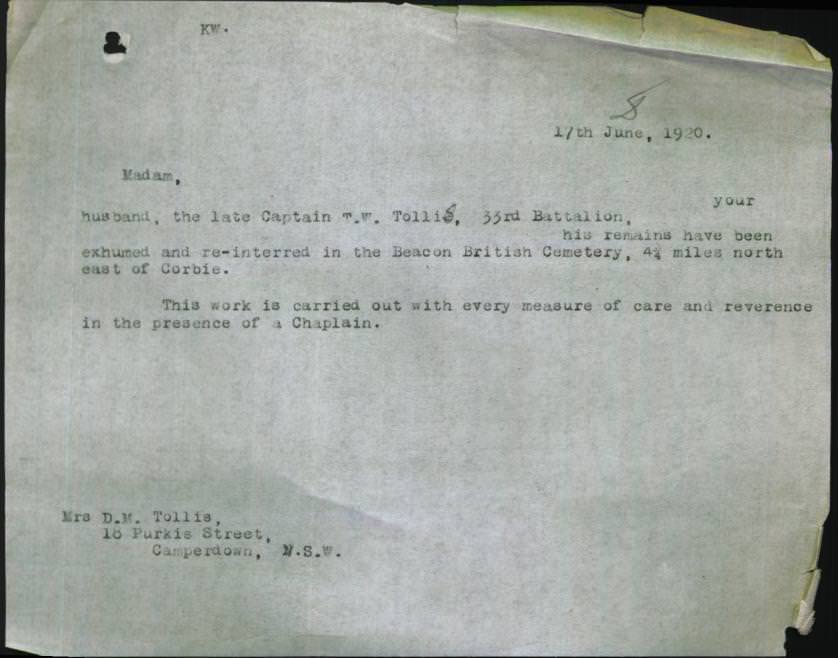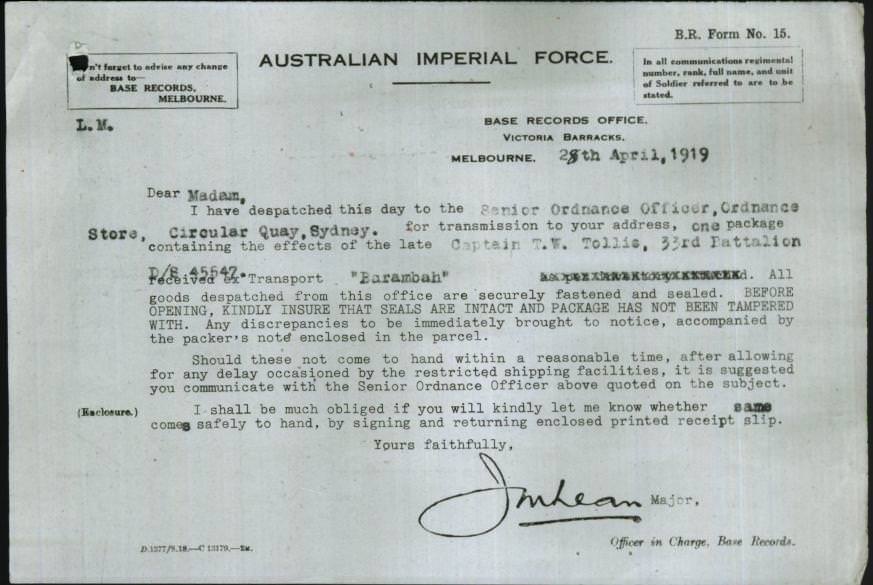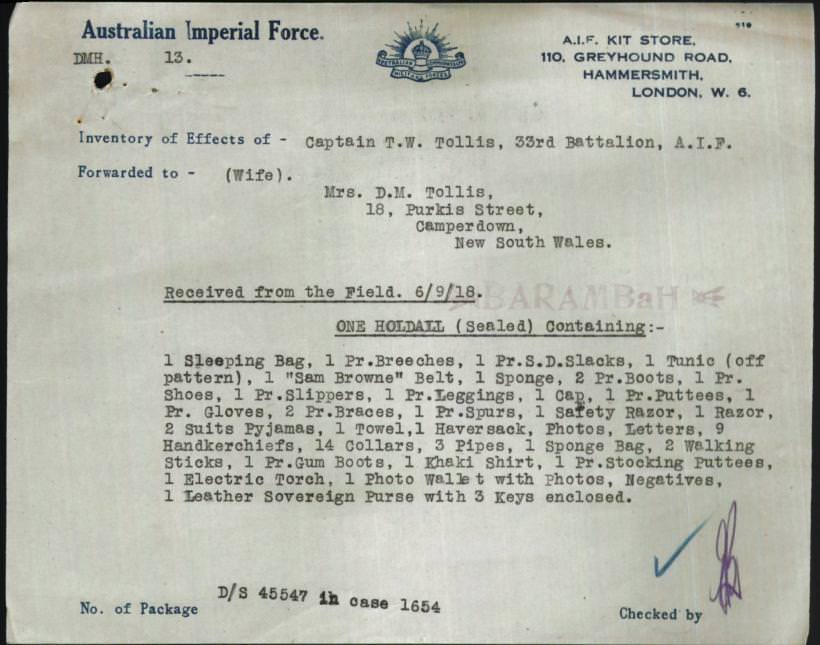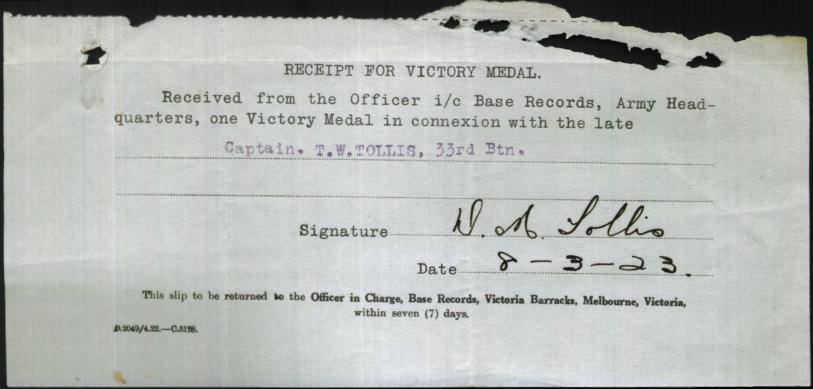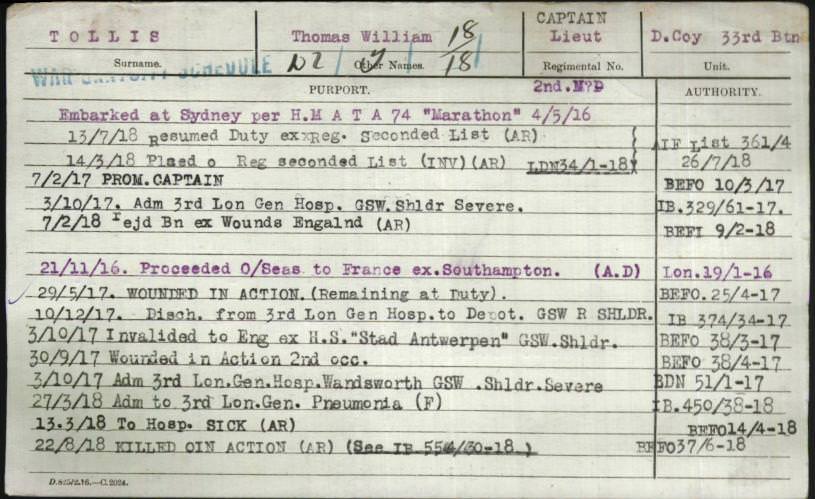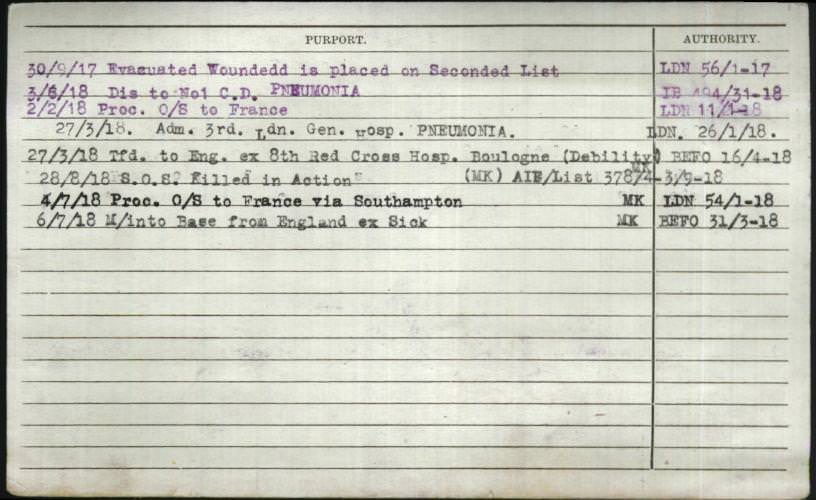 (Photo courtisey of Scott Arthur)
Under Construction; 23/09/2008-29/12/2013.
---
Web Counter
---