William Robert Thorne enlisted with 8th Reinforcements, 35th Battalion A.I.F. on the 23rd of January 1917 and left Sydney on board HMAT A28 "Miltiades" on the 2nd of August 1917 and disembarked in Glasgow, Scotland on the 2nd of October 1917. William was sent to the Course of Instruction School of Farriery on the 5th of November and Completed his training on the 21st of February 1918 and he then Qualified as a Cold Shoer.
William proceeded overseas from Dover for France on the 1st of April 1918 and was Taken on in Strength in the field with the 35th Battalion on the 21st of April. Less than a week later William was transfered to reinforce the 33rd Battalion on the 27th of April 1918. He remained in action until the 26th of July when he was Wounded in Action at Villers- Bretonneux, France and was invalided back to England and returned to Australia on the 8th of January 1919 on board the "Orswa".
William was a single 18 year old Blacksmith from Inverell, New South Wales upon enlistment. William served with the 13th Infantry Militia prior to World War 1, and was apprenticed to Mr H.J.Clarke, Blacksmith for 5 years. His last known address was 26 Princess Street, Mortdale, N.S.W.
William's British War Medal:76267 and Victory Medal:72788 to PTE W.R. THORNE. 35BN AIF were acquired from C J Medald in Queensland in October 2007 ane are now in the collection.
Family Information
Robert and Annie Thorne were married in 1896 at Grafton, N.S.W. Marriage Cert:5431/1896 and had 4 Children, 3 boys an 1 girl. Agnes A Thorne born 1897 at Grafton, N.S.W. Birth Cert: 13622/1897. William Robert Thorne born 1899 at Grafton, N.S.W. Birth Cert:4400/1899. Ernest Joseph Thorne born 1901 at Inverell, N.S.W. Birth Cert:4114/1901 and died in 1970 at Gosford, N.S.W. Death Cert:18220/1970. Frederick Thorne born 1903 at Inverell, N.S.W. Birth Cert:12751/1903.
Military Records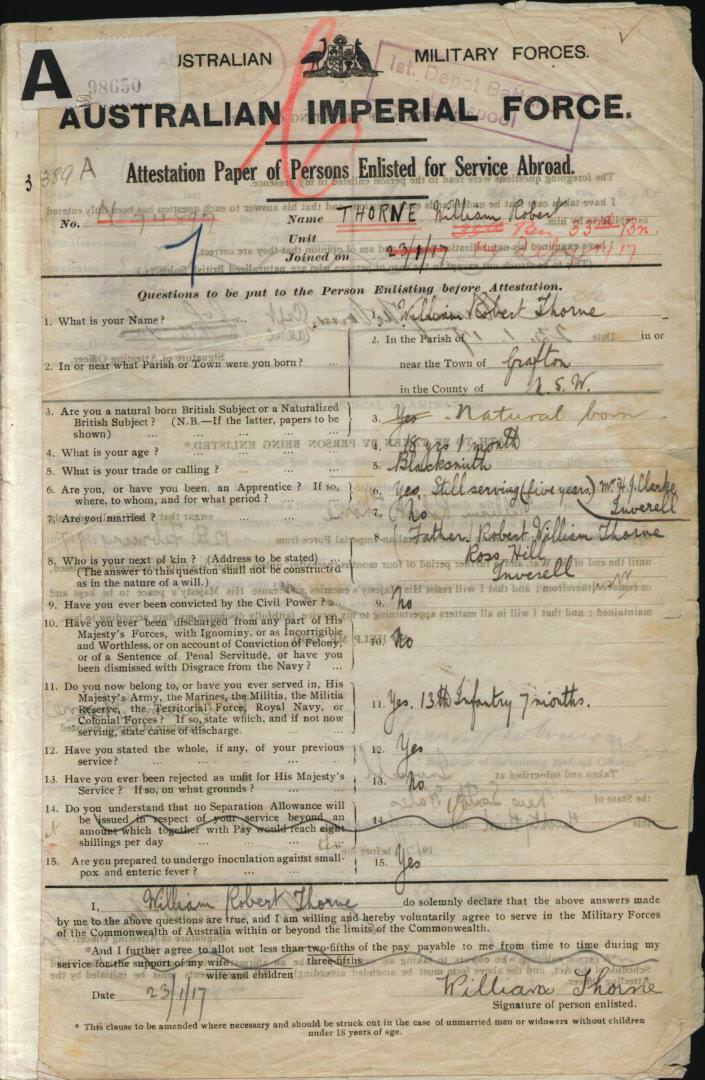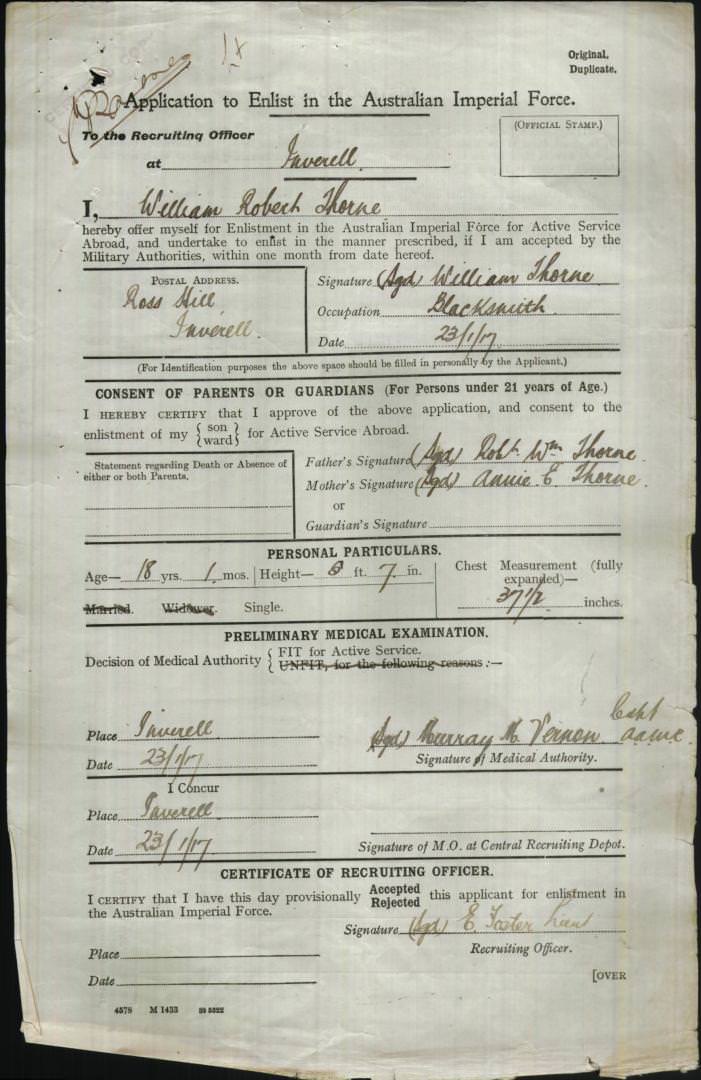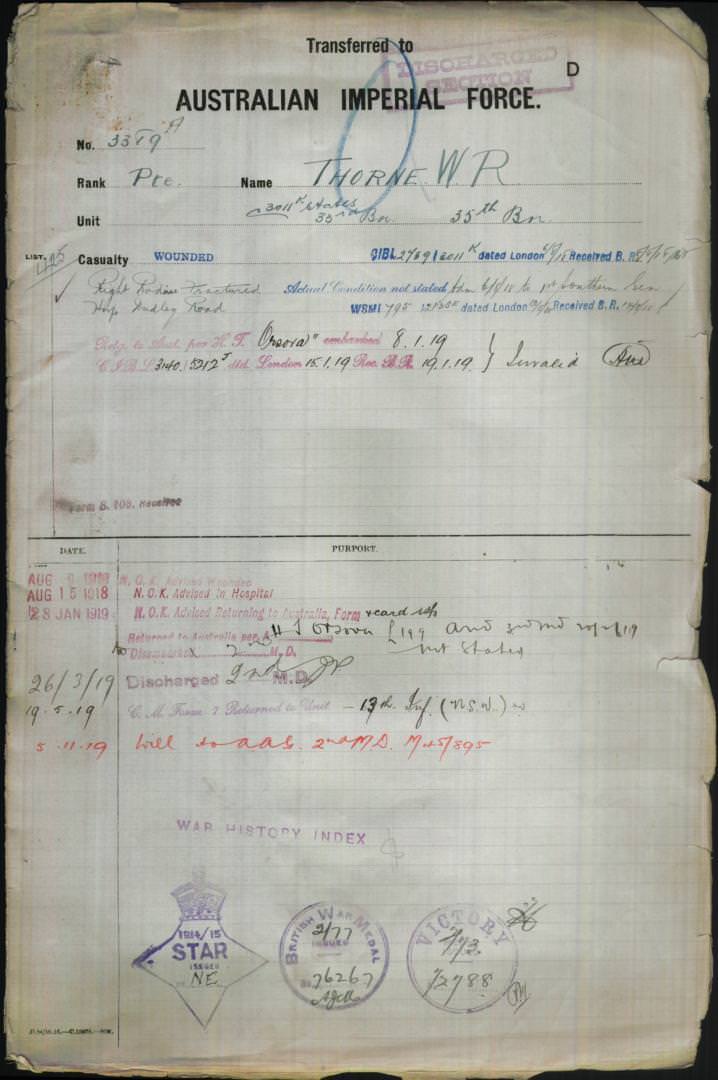 (Australian National Archives)
UNDER CONSTRUCTION 04/10/2007.
---
Web Counter
---