Thomas Edward Thompson enlisted with C Company 35th Battalion on the 29th of December 1915 and left Sydeny on board HMAT A24 "Benalla" on the 1st of May 1916 with the rank of Private. Thomas was a Coal Miner from Kurri Kurri upon enlistment. His wife Elizabeth and 2 children remained in England after Thomas emergrated to Australia to make a better life for his family. However to War interviened and Thomas went to war.
Thomas was Wounded in Action on three occassions and was promoted through the ranks to sergeant by 5th of August 1917 and 2nd Lieutenant on 22nd of November 1917. Wounded on the 4th of April 1918 and Promoted to Lieutenant on the 5th of April 1918 and invalided to England on the 6th of April 1918. He returned to France and was wounded again on the 28th of August 1918 and returned to England on the 3rd of September 1918 before returning to France on the 7th of November 1918.
when the war ended Thomas was granted leave whilst in England and lived at Toft Hill, Bishop Aukland, Durham with his wife and 2 children. He was instructed to go to London for demobilization on the 17th of June 1919 and for discharge on the 2nd of October 1919. He informed authorities he was not returning to Australia due to his wifes ill health and that his previous employers, Carterthorne Colliery had offered him work, he was allowed to remain in England.
4th April 1918.
North of the railway cutting Sayers company of the 35th Battalion advanced with equal success. The Germans immediatly ahead of it numbered not more than 100. As the company approached some of them ran. Lieutenant Thompson was wounded by a German at fifteen yards range.
(BEAN; History of World War 1 Vol V page 345)
Thomas served during World War II as a Special Constalble 4831 Duhram Home Guard. He received a Special constables FSM with bar 1940 and the British Defence Medal. His Medals and photos are in the private colletion of Len Kelly of Woolloongabba Queensland and were acquired in March 2006 from Duhrum, England.
Military Records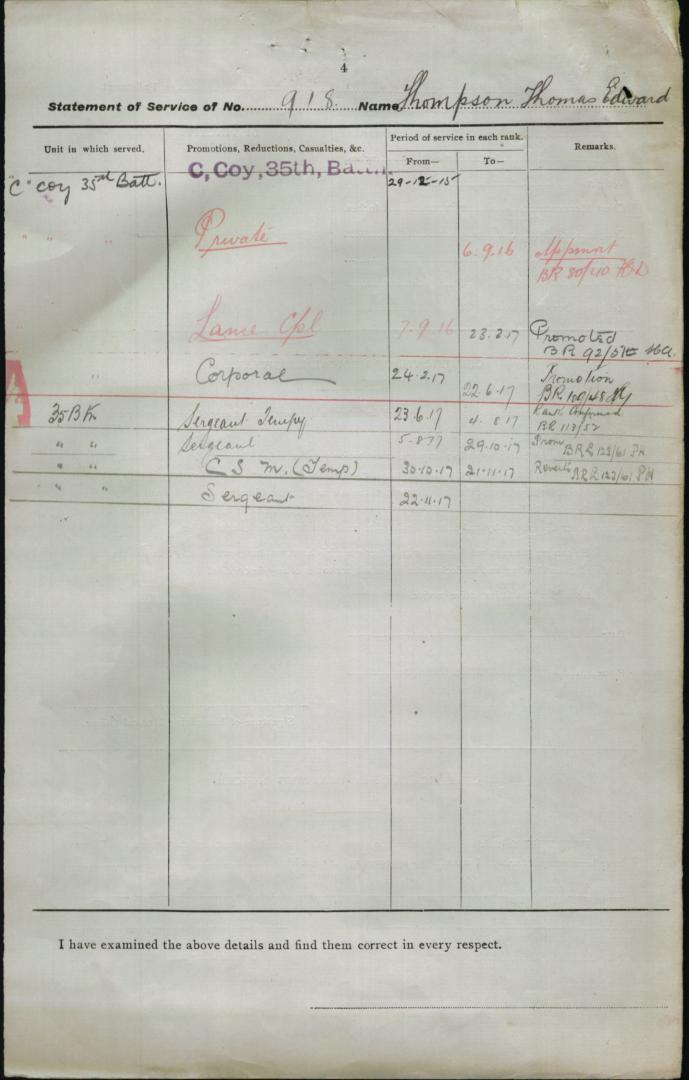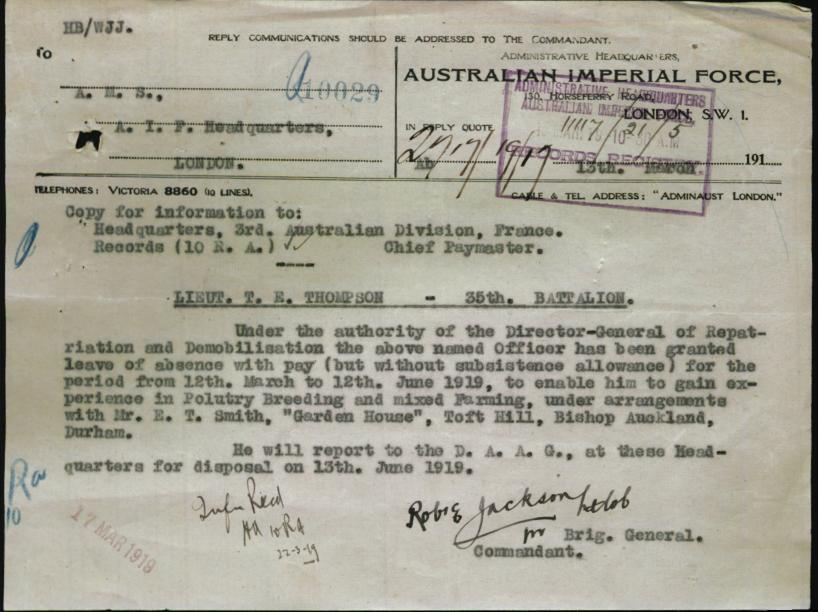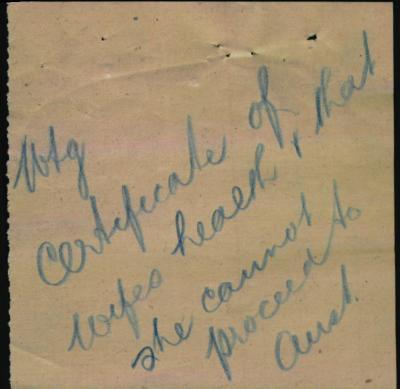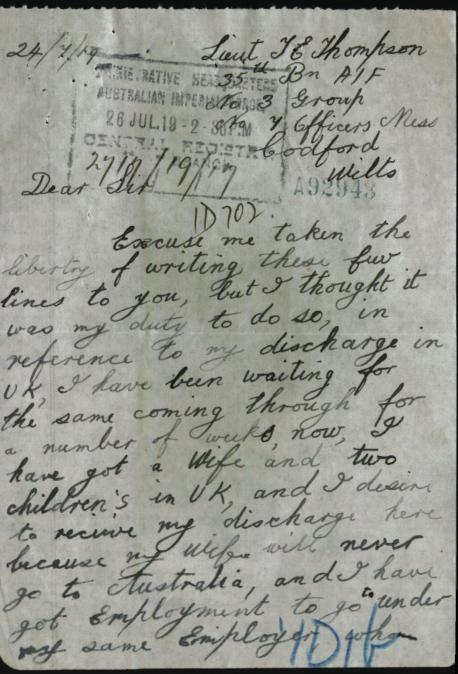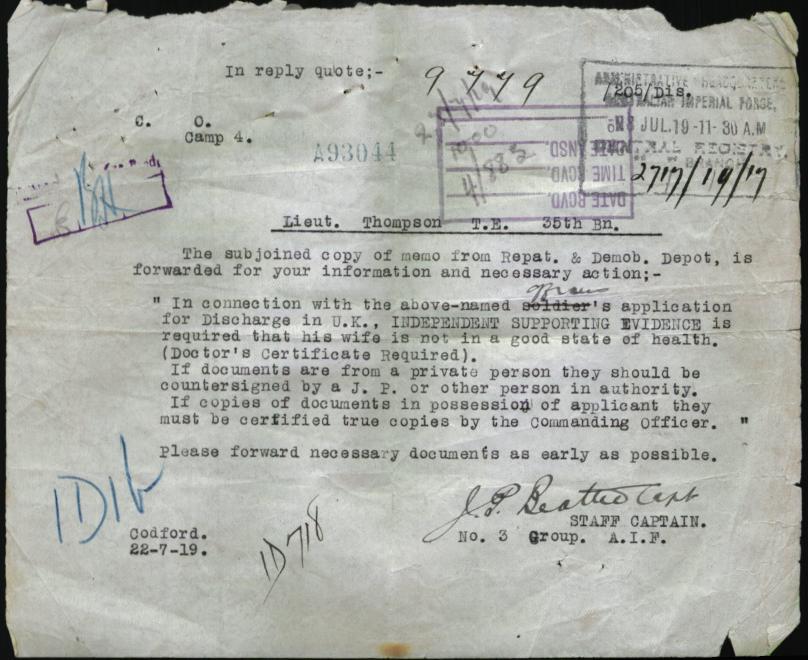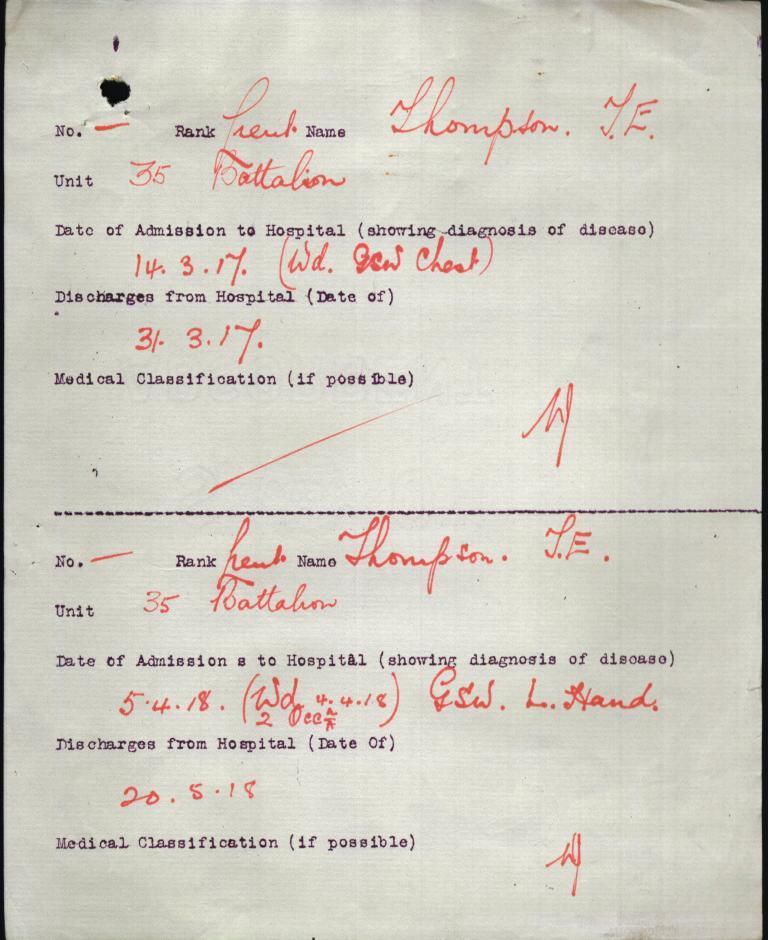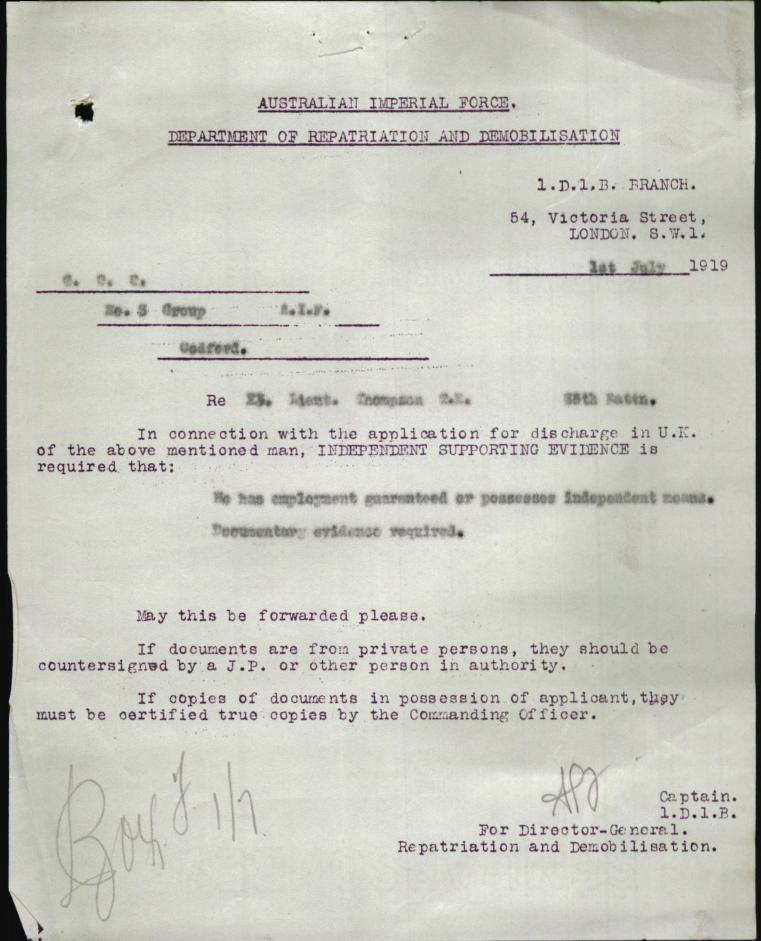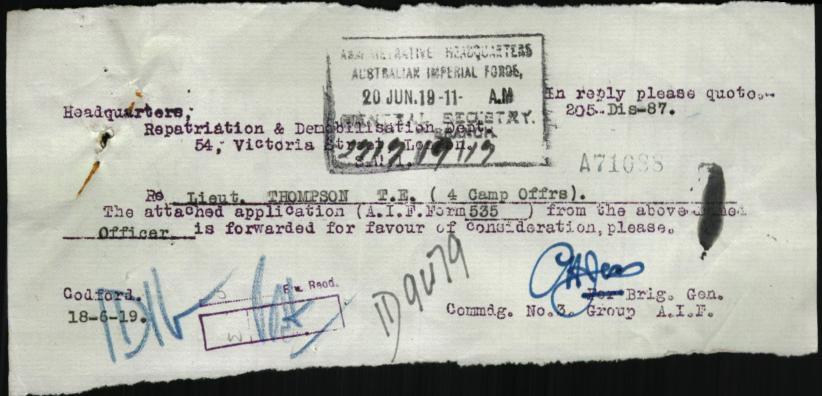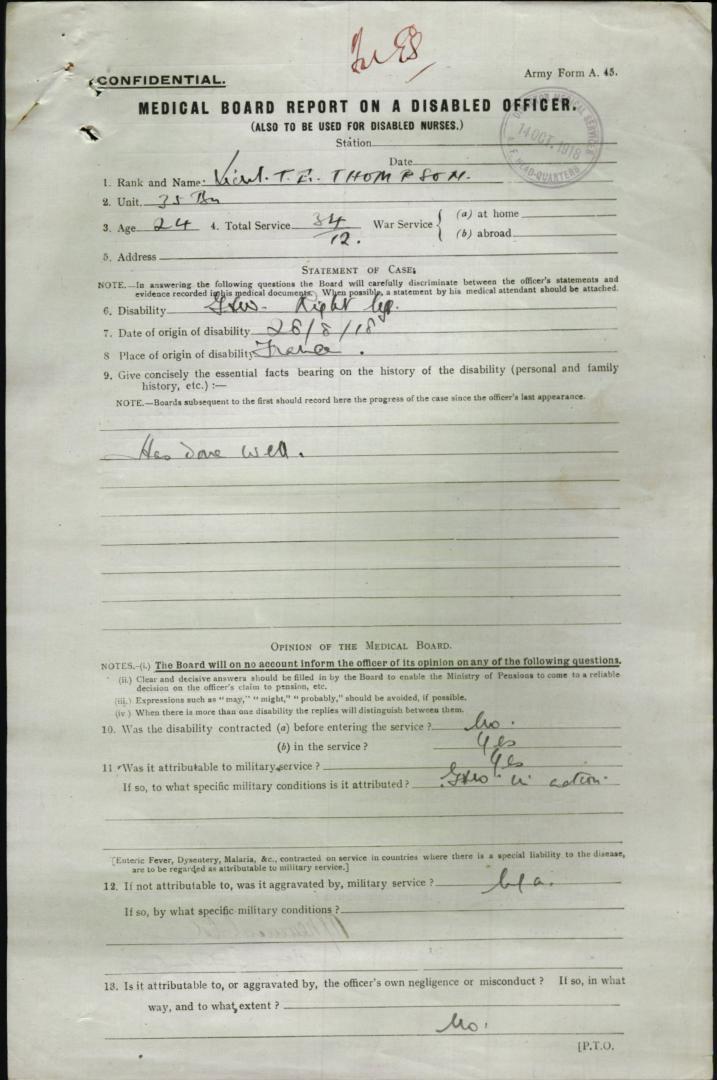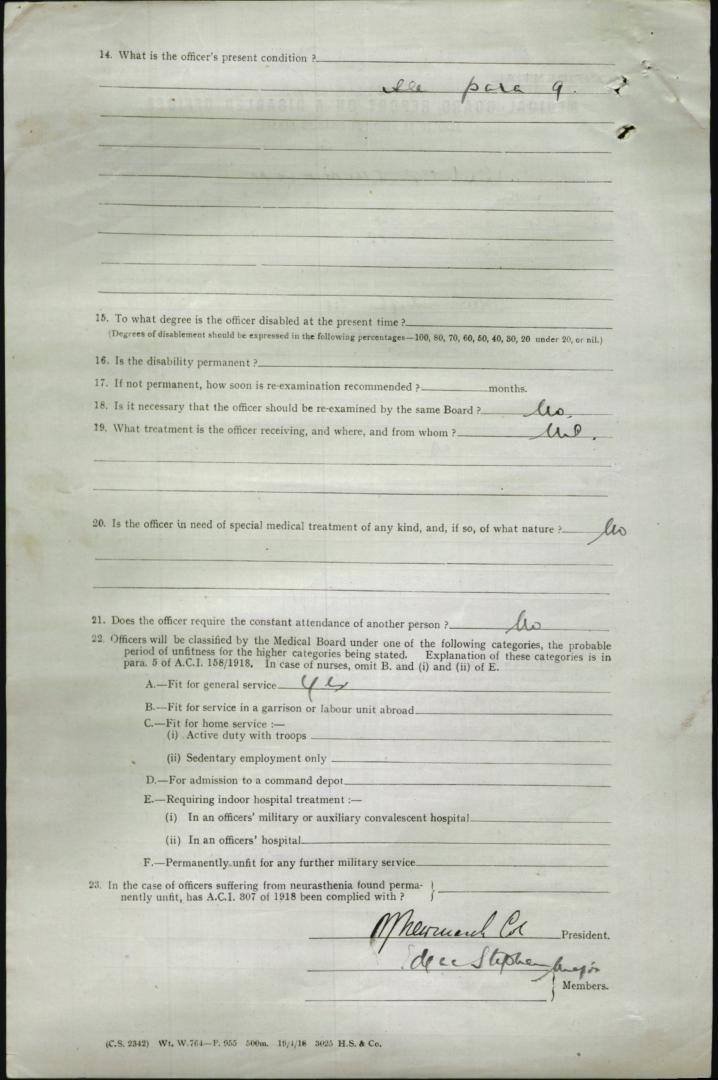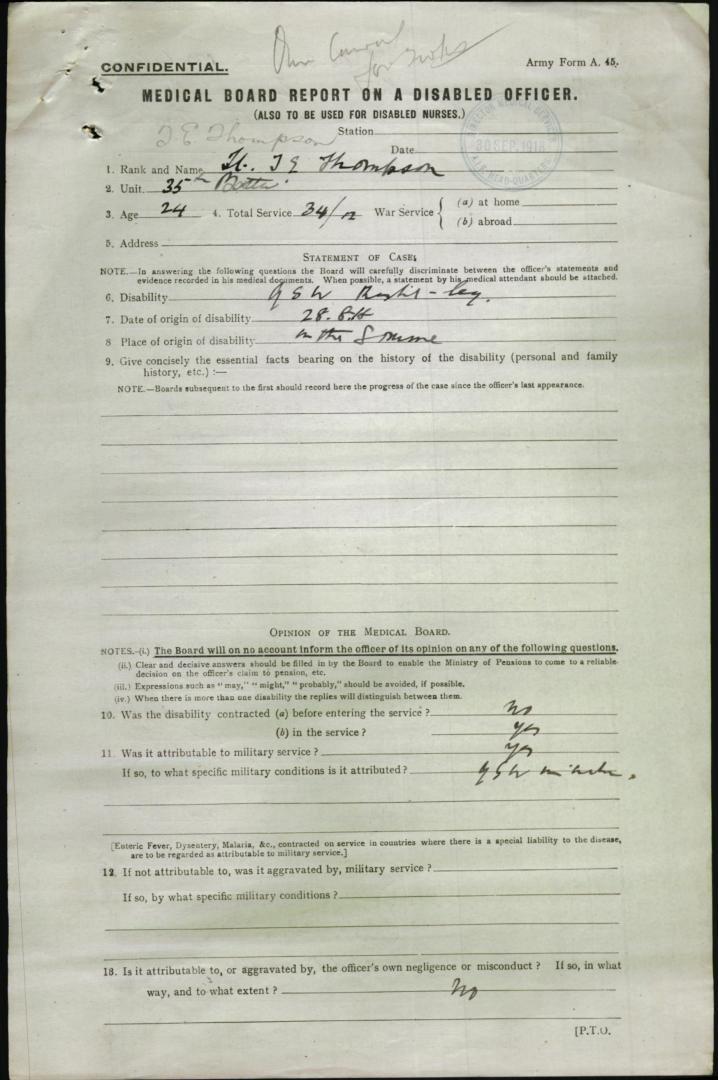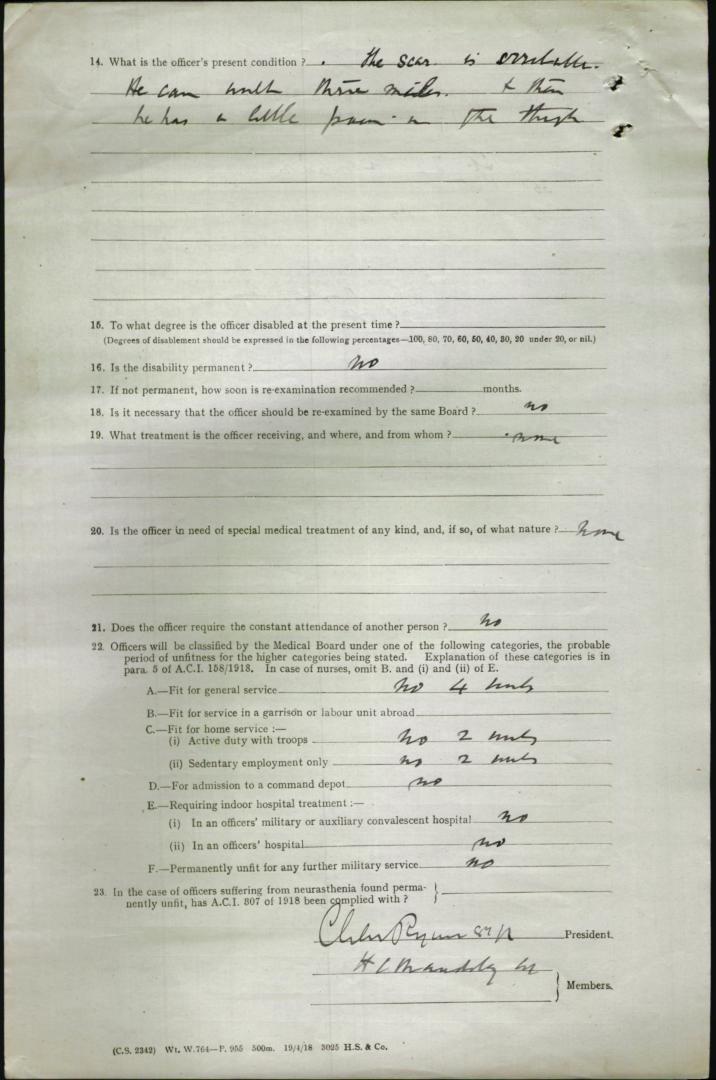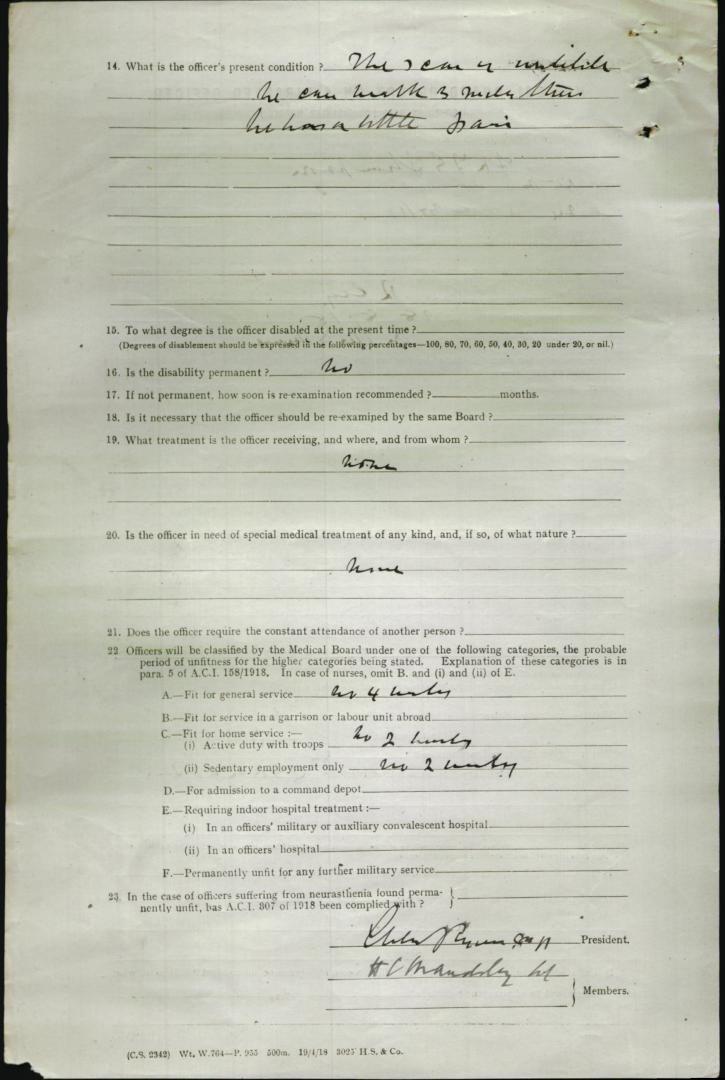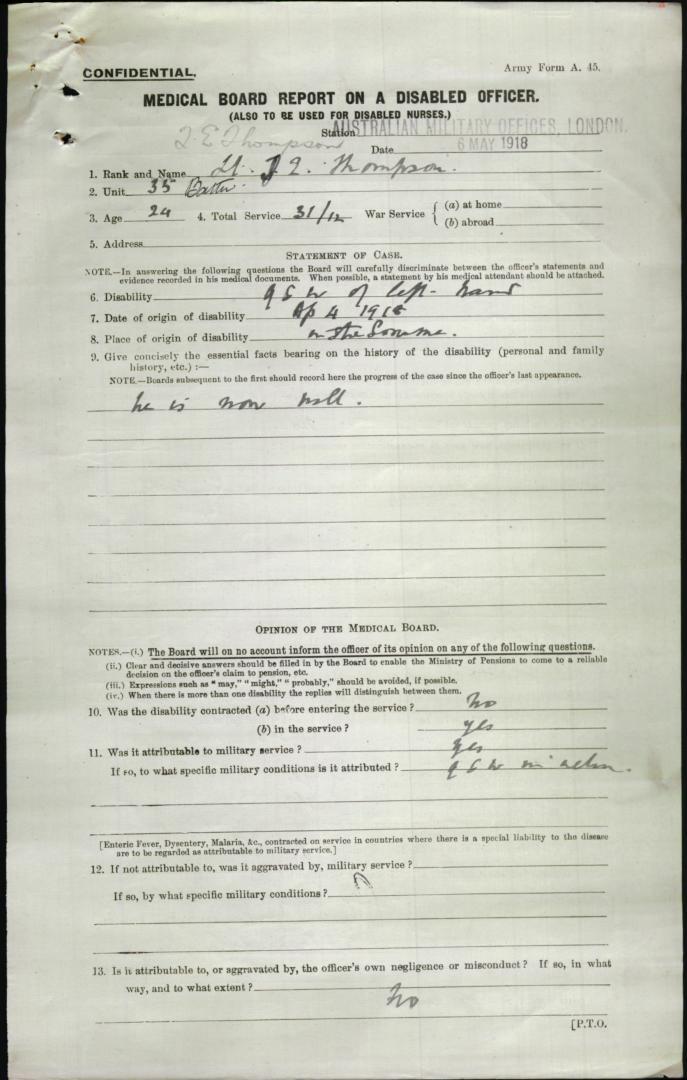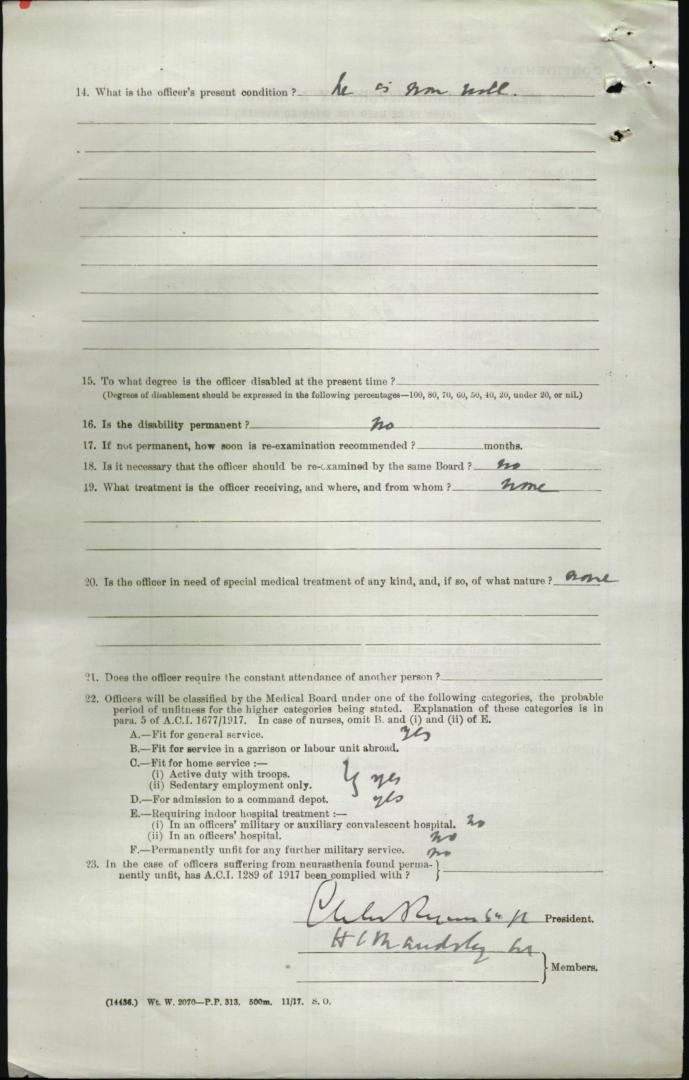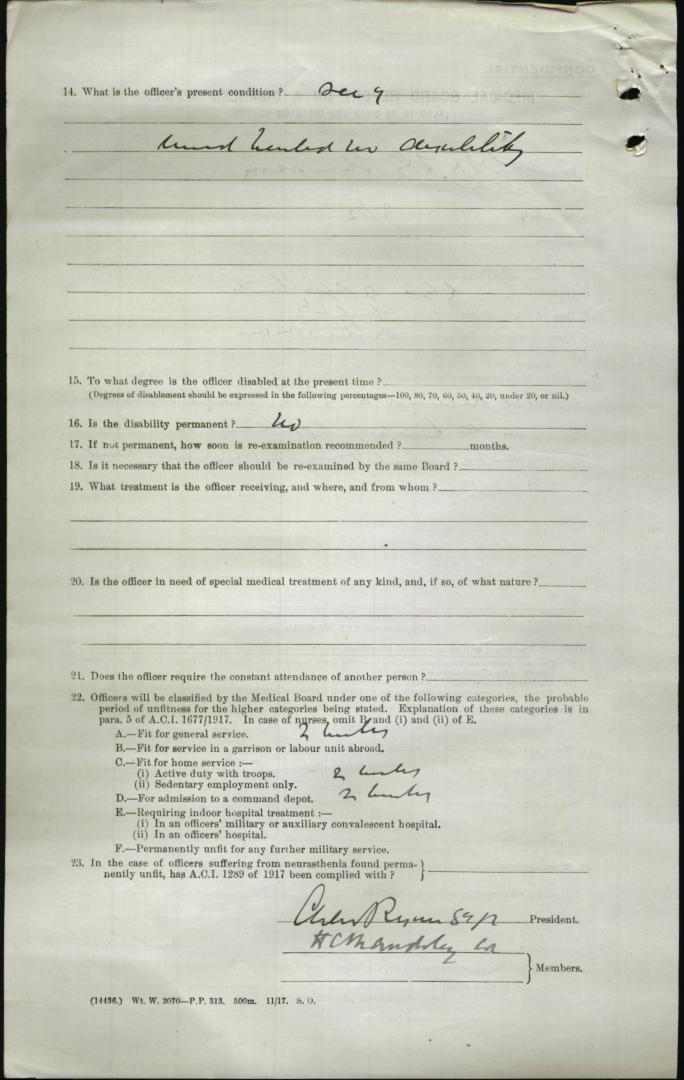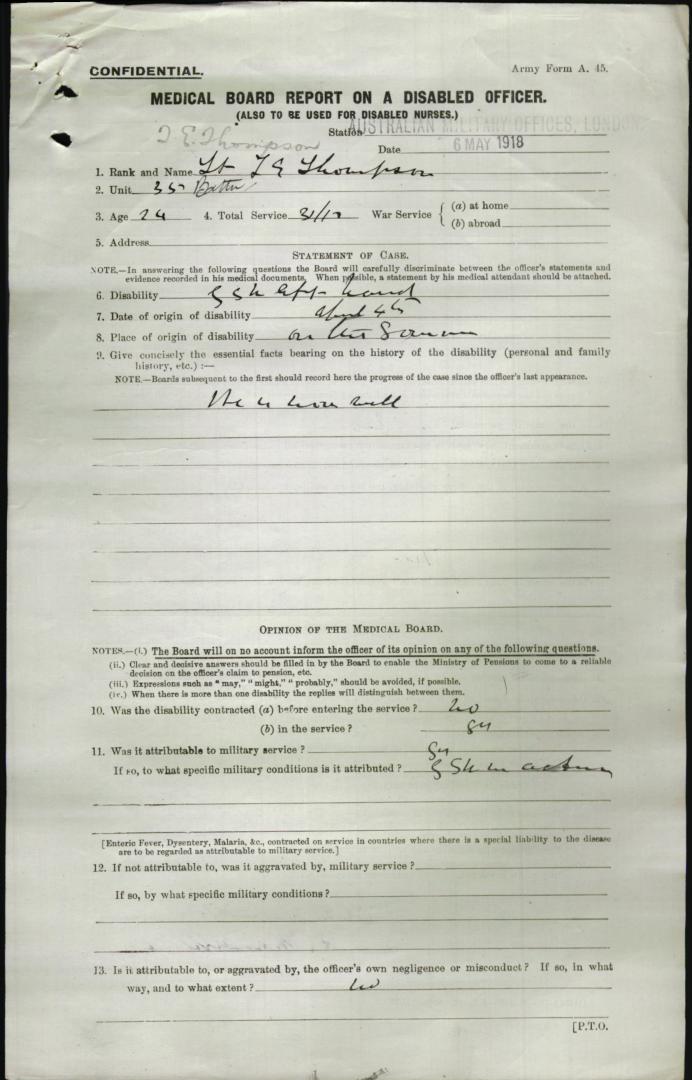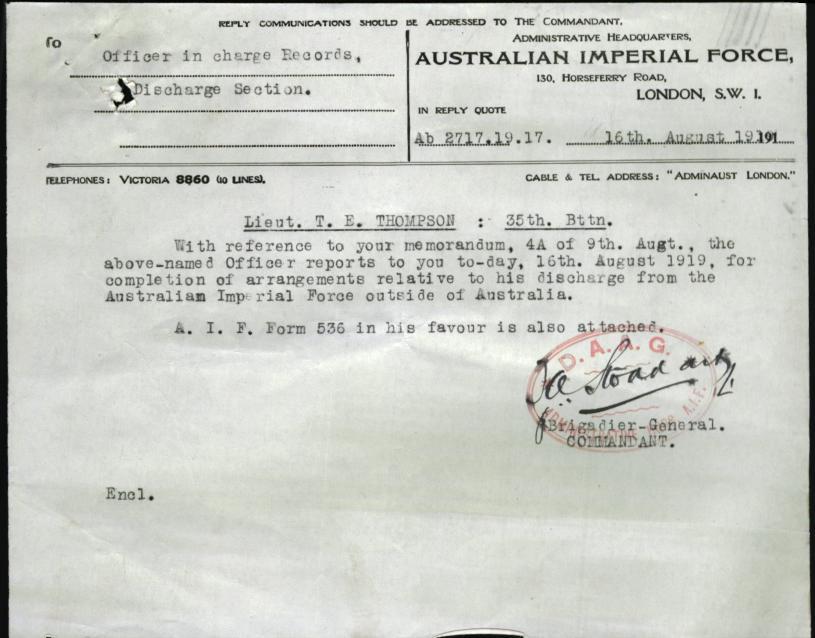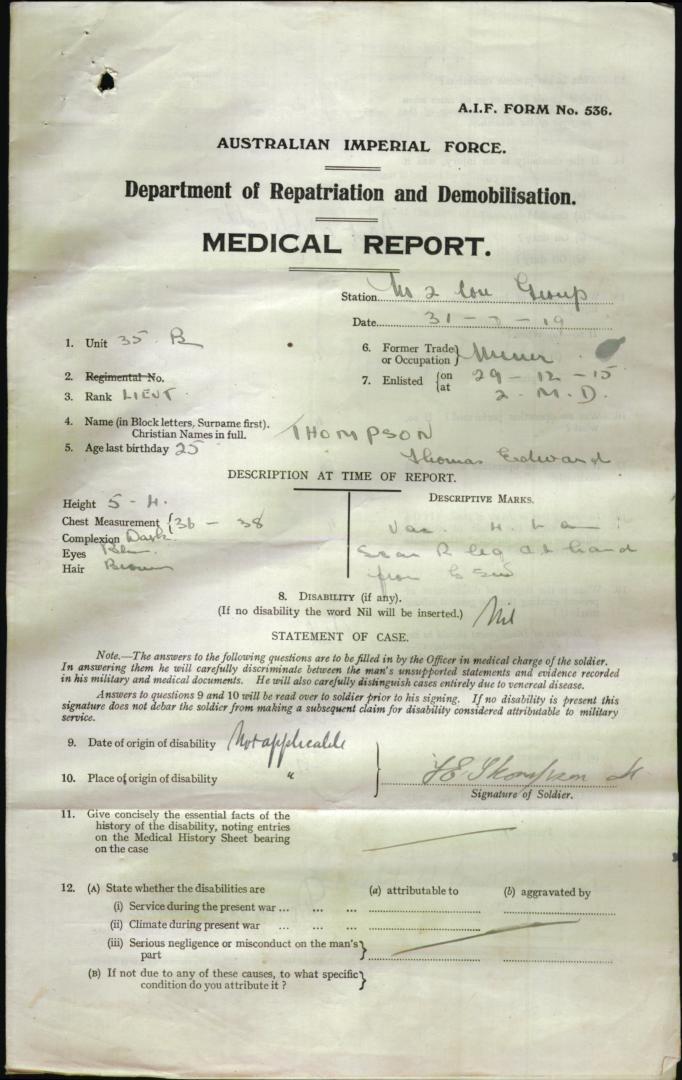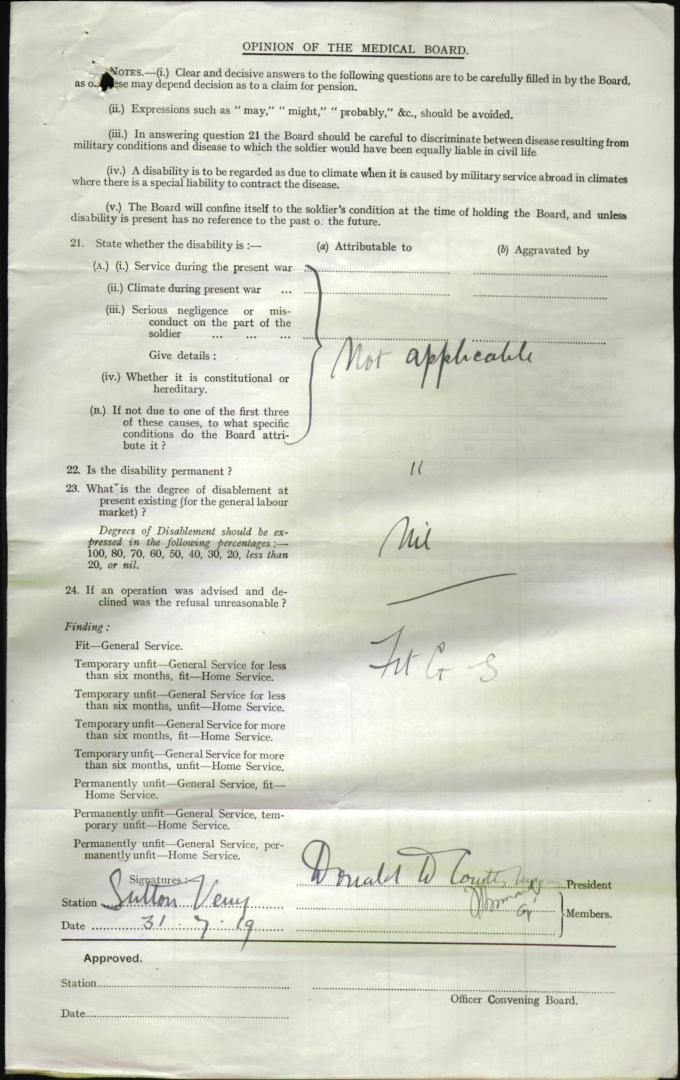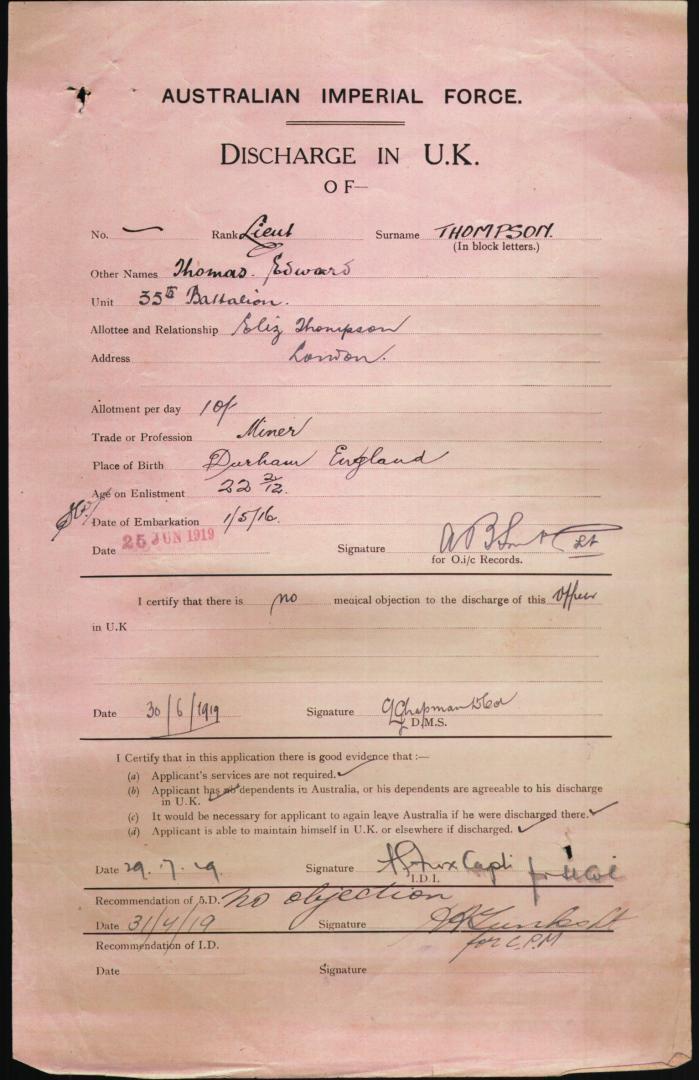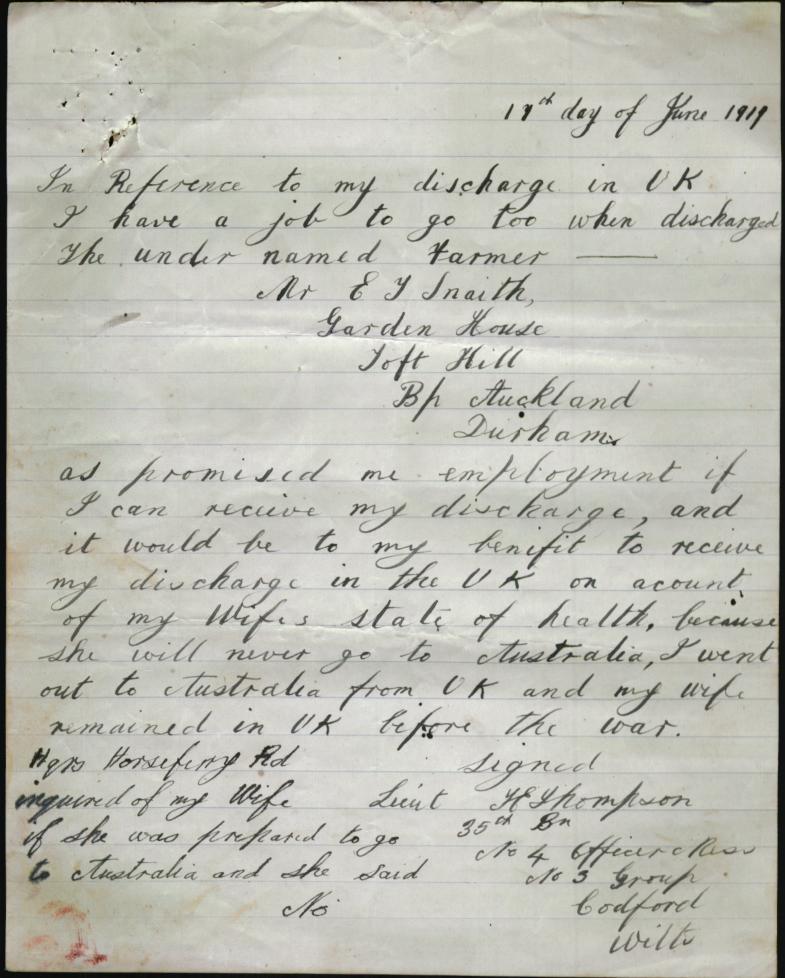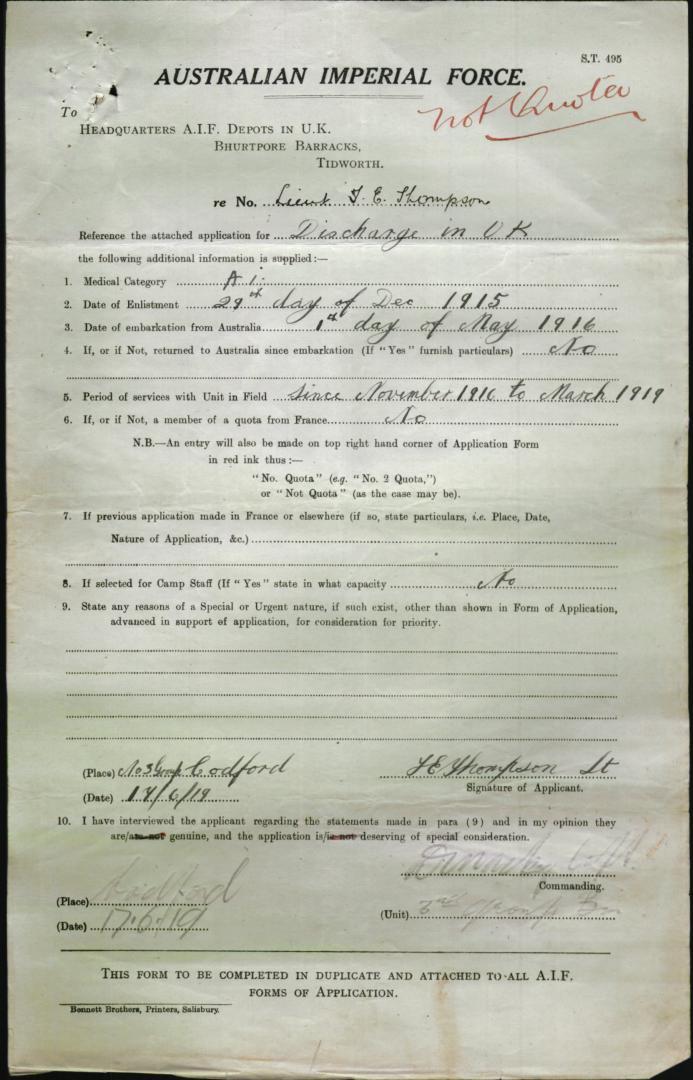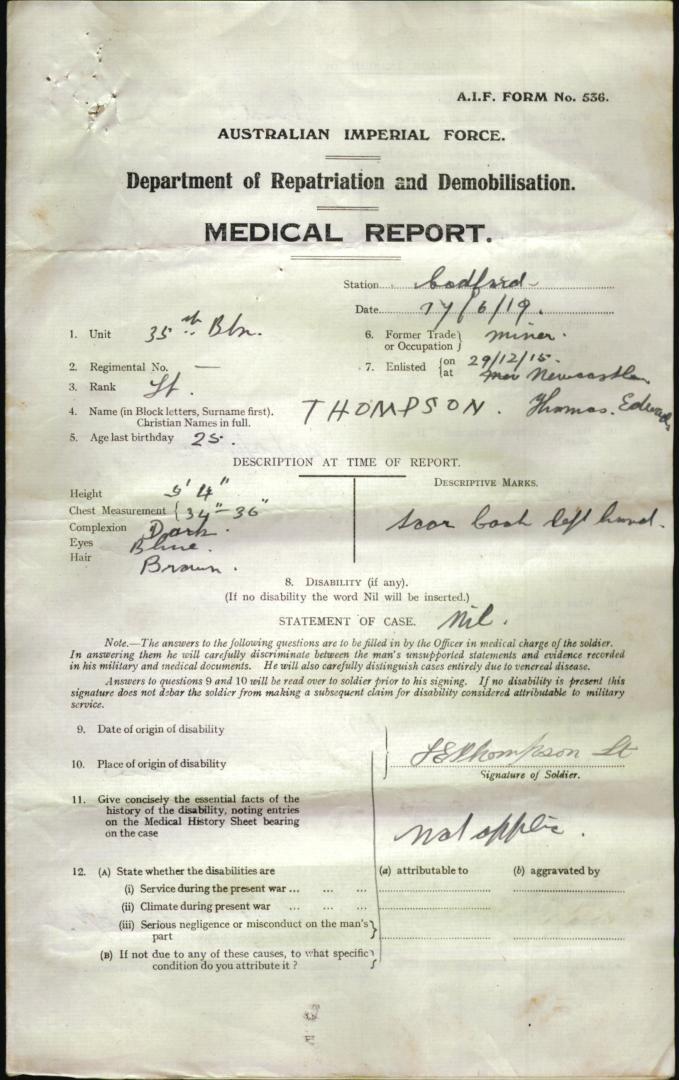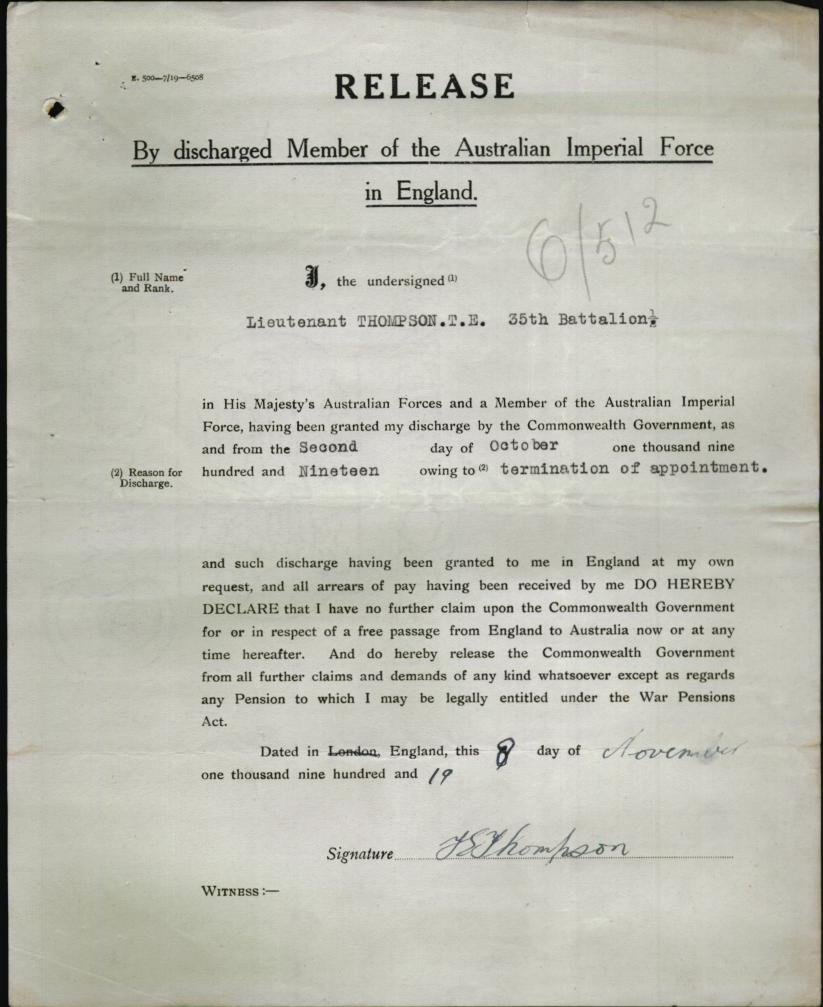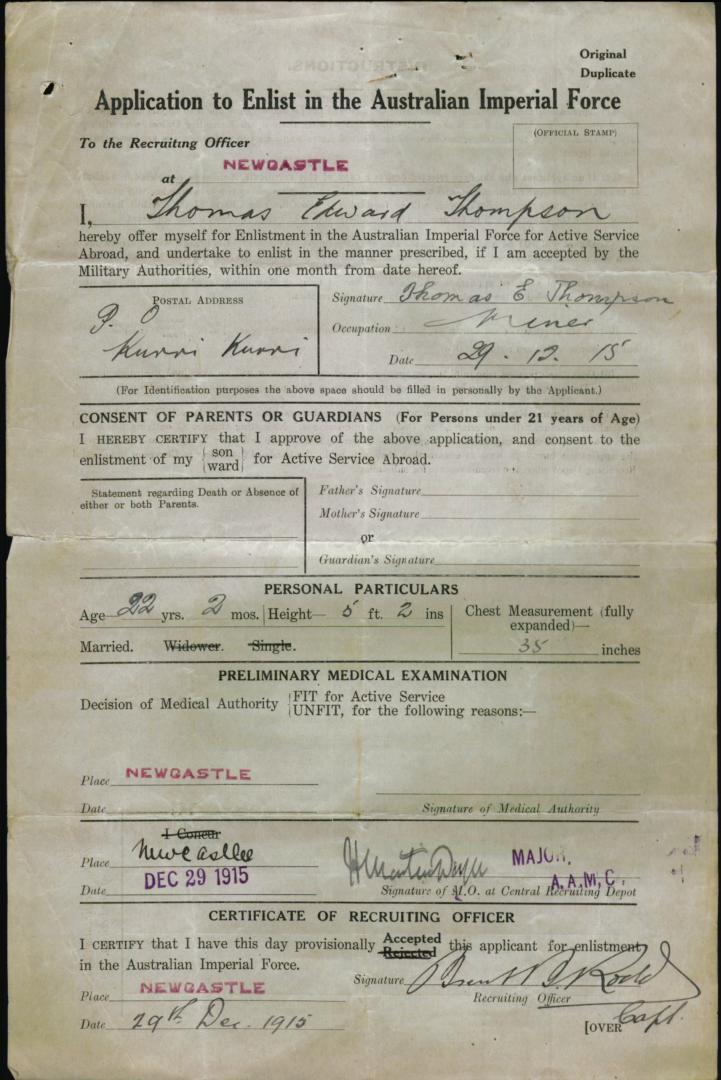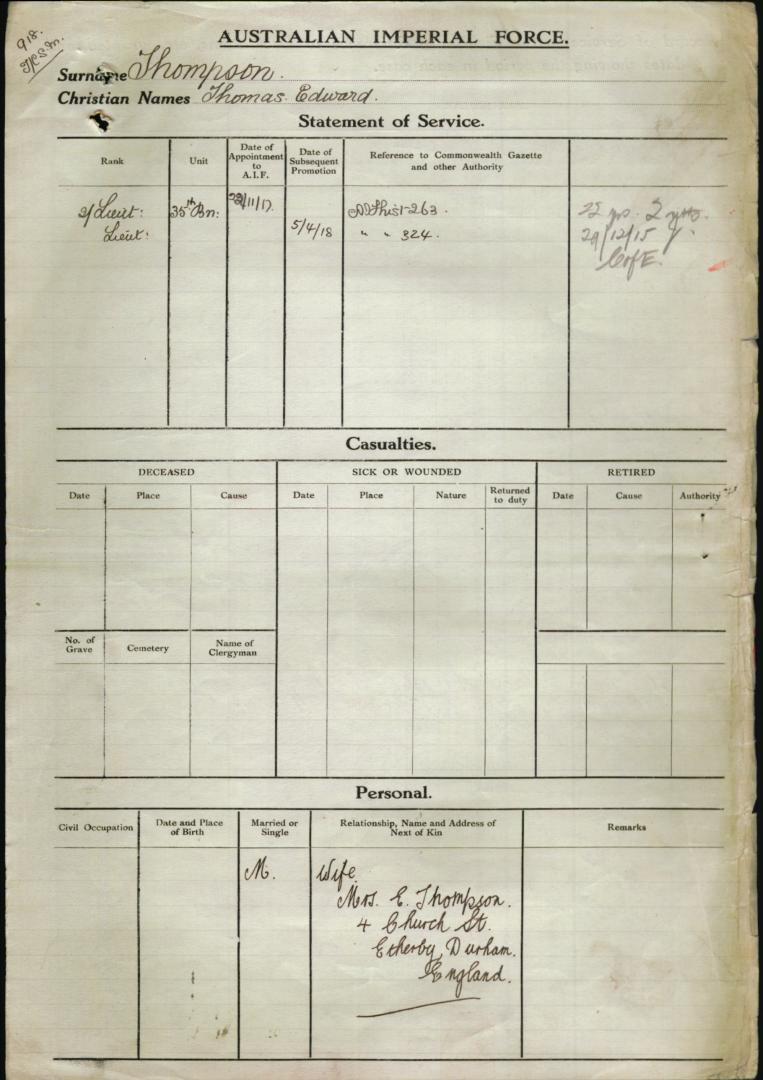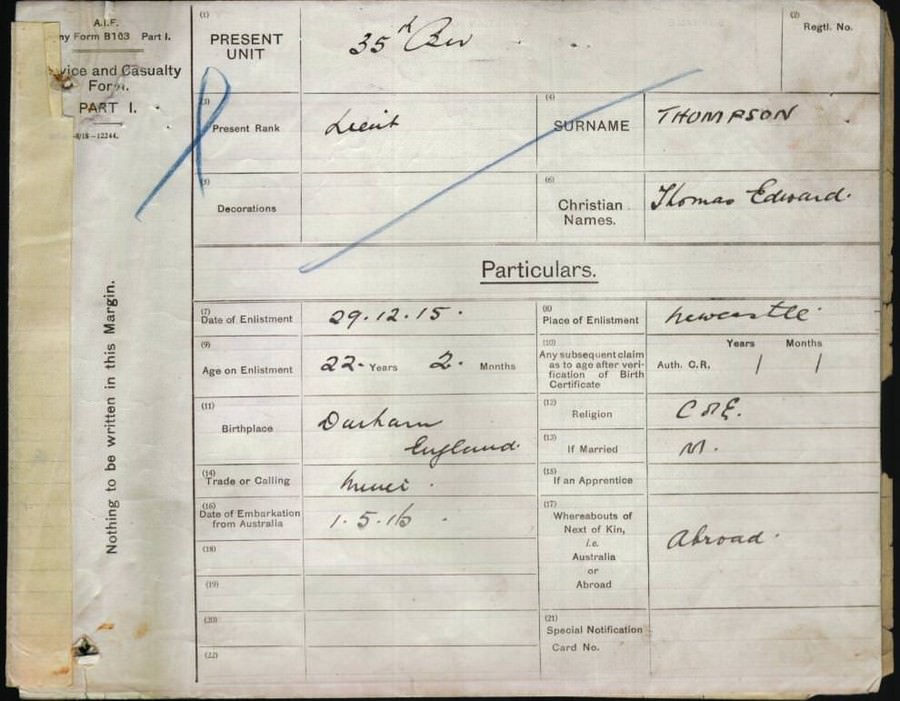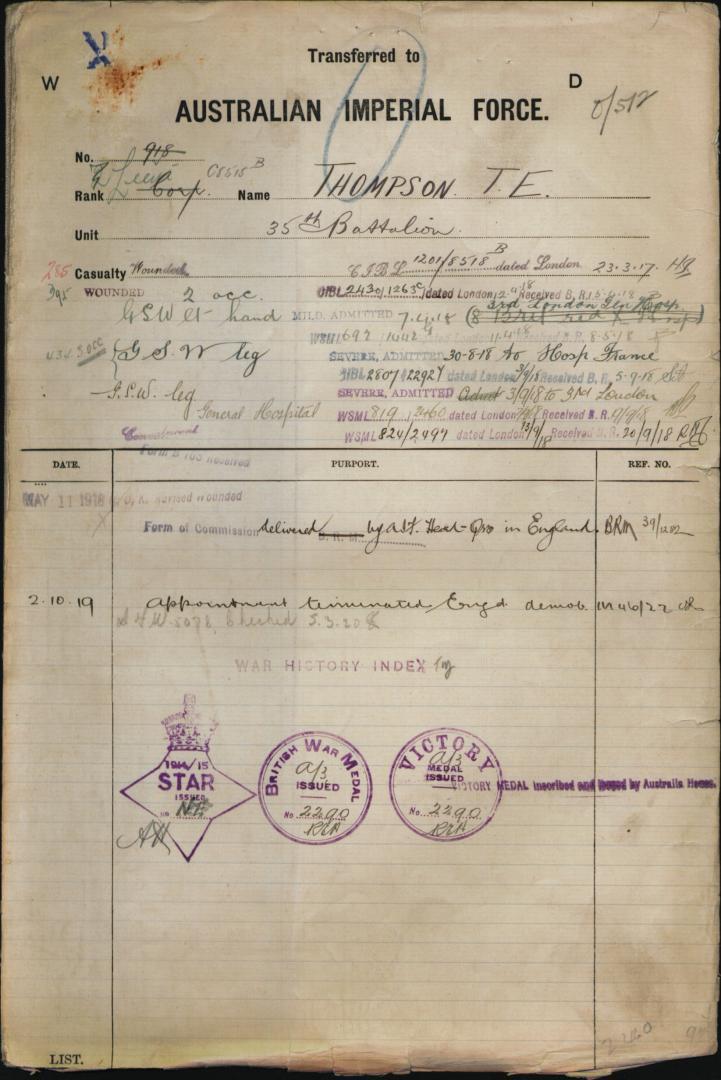 © Commonwealth of Australia (National Archives of Australia)
Under Construction; 28/09/2006-09/05/2014.
---
Web Counter
---