John Thomas enlisted with the 12th reinforcements 30th Battalion AIF on the 23rd of September 1916 at Cootamundra, N.S.W. and left Sydney on board HMAT A 72 "Beltana" on the 25th of November 1916. John arrived at Devonport, England and disembarked on the 29th of January 1917. John was admitted to hospital on a number of occassions prior to proceeding overseas for France.
He left Southampton on the 23rd of July 1917 and proceeded to the front line with the 30th Battalion. He was later transfered to the 35th Battalion and his service number changed to 4615a on the 12th of August 1917. He served with the 35th for the next 4 months and was transfered back to the 30th Battalion on the 12th of December.
He remained with the 30th for the duration of the war and spent numerous occassions in hospital but he was never wounded in action. He left France on the 13th of May 1919 and returned to Australia on the 21stof August 1919 and was was discharged on the 28th of September 1919.
John's British War Medal:65573 and Victory Medal:63156 to J THOMAS 35 BN AIF were acquired from the Medal collectors Club of Victoria in December 2006 and are now in the Harrower Collection.
Family Information
William and Harriet Thomas had 4 children 2 boys and 2 girls. David P Thomas born 1889 at Albury, N.S.W. Birth Cert: 13681/1889. John Thomas born 1893 at Tumbarumba, N.S.W. (No Registration Records?). Elizabeth Thomas born 1895 at Tumbarumba, N.S.W. Birth Cert: 27506/1895. Ellen M Thomas born 1898 at Tumbarumba, N.S.W. Birth Cert: 7756/1898.
Military Records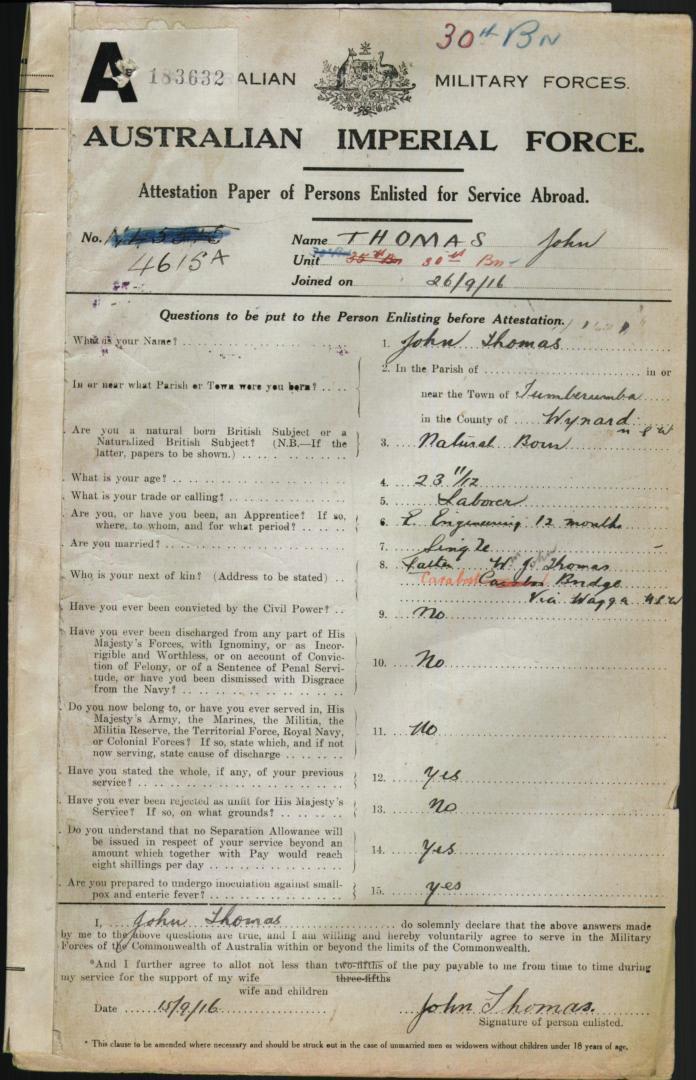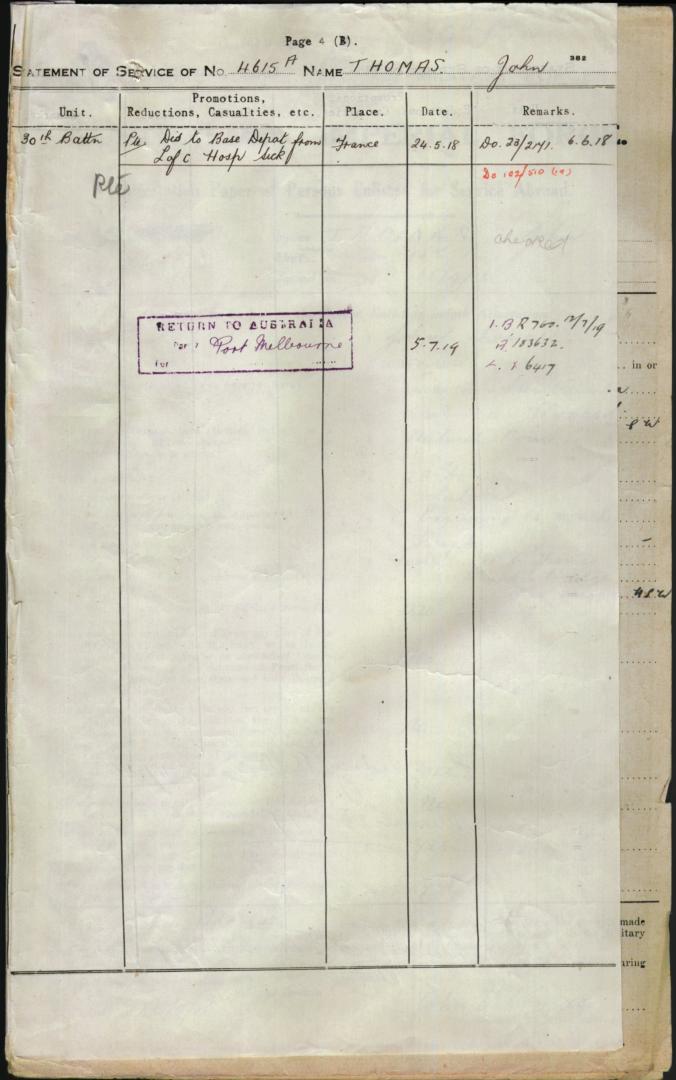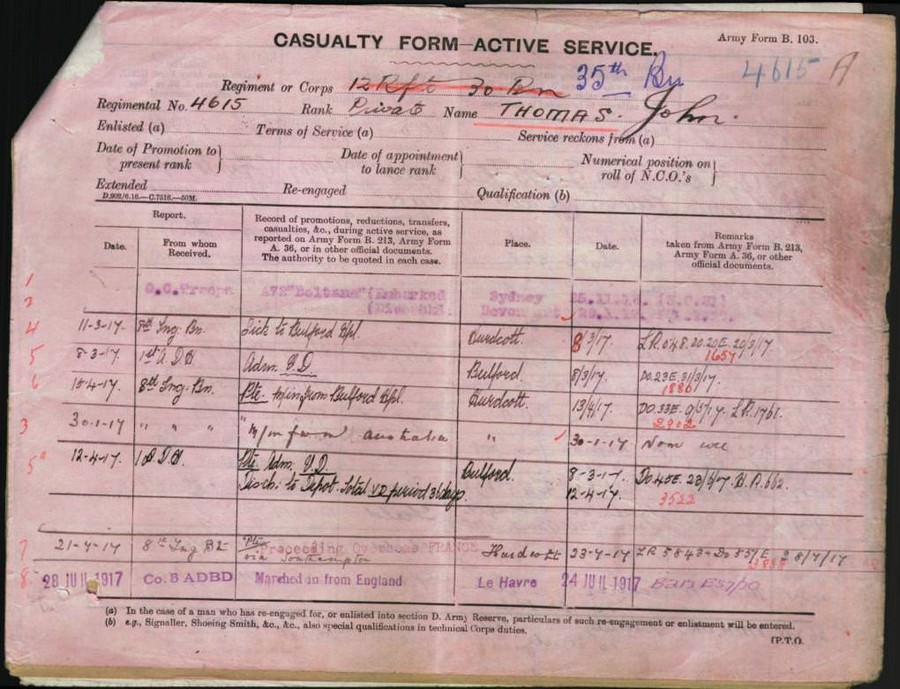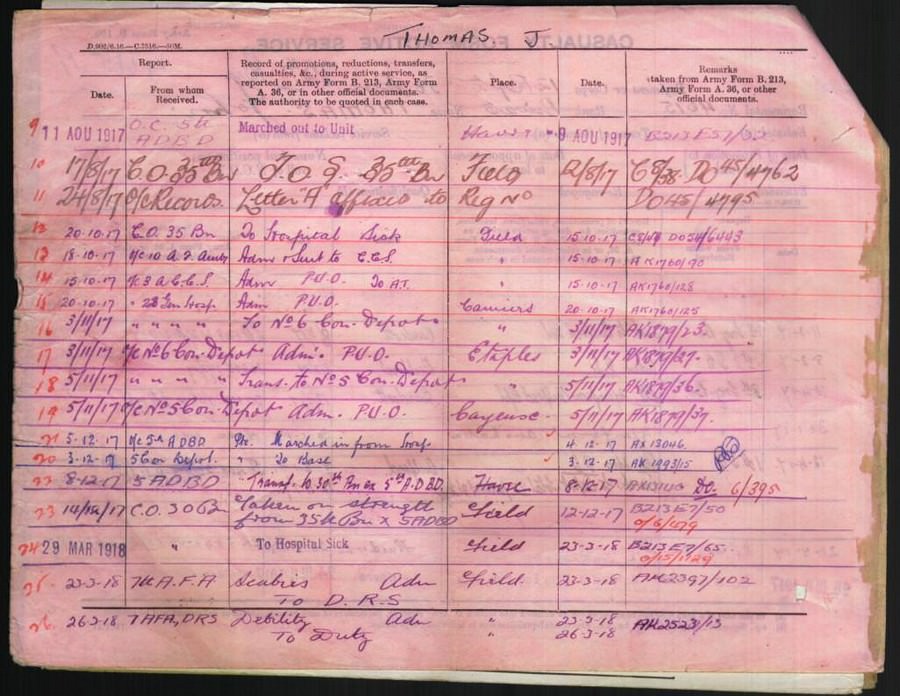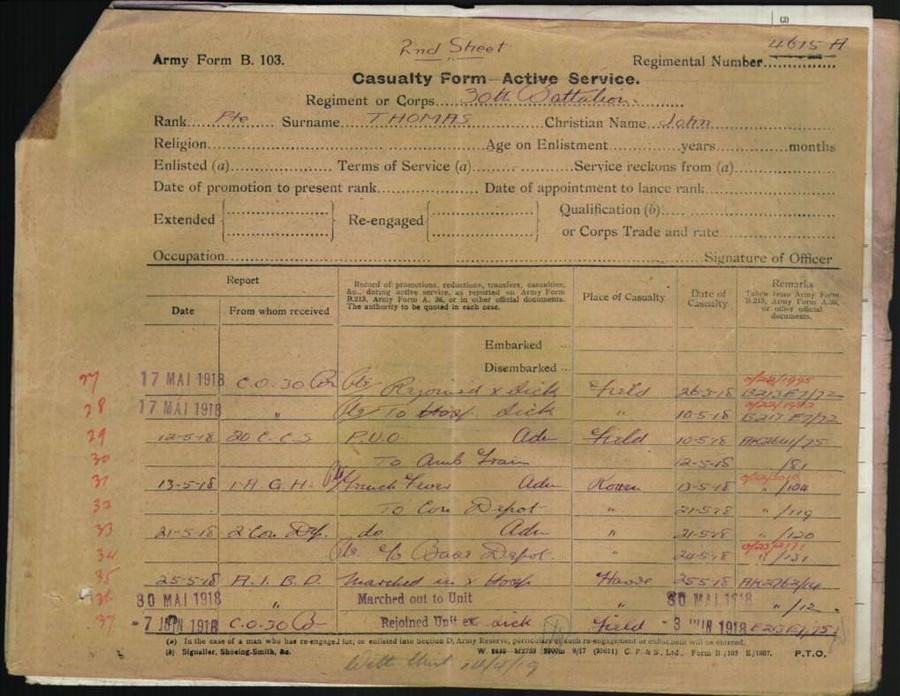 © Commonwealth of Australia (National Archives of Australia)
Under Construction; 17/11/2006-22/08/2016.
---
Web Counter
---