MAIN MENU. 35th BATTALION PAGE.
---
19th BATTALION 35th BATTALION A.I.F.
Private: 6892 James TELFER.
---
Born: 1879. Chelsea, London, England.
Died: 15th June 1947. St Vincents Hospital, Sydney, New South Wales, Australia. Death Cert:7000/1947.
---
Father: Thomas Telfer.
---
INFORMATION
James Telfer enlisted with the AIF at Newcastle, N.S.W. on the 23rd of April 1917 and was entrained to the Liverpool Army Camp where he was allocated to the 20th Reinforcements, 19th Battalion AIF.
James returned to Australia on the 20th August 1919 onboard the "Wiltshire" and was discharged from the AIF on the 4th October 1919.
Family Information
James lived at 2 Scott Street, Newcastle, N.S.W. C/O Parry Tramway Stores upon enlistment. His mother Julia was recorded as his next of kin who lived at 3 B Block. St Lukes House, Arthur Street, Chelsea, London.
Military Records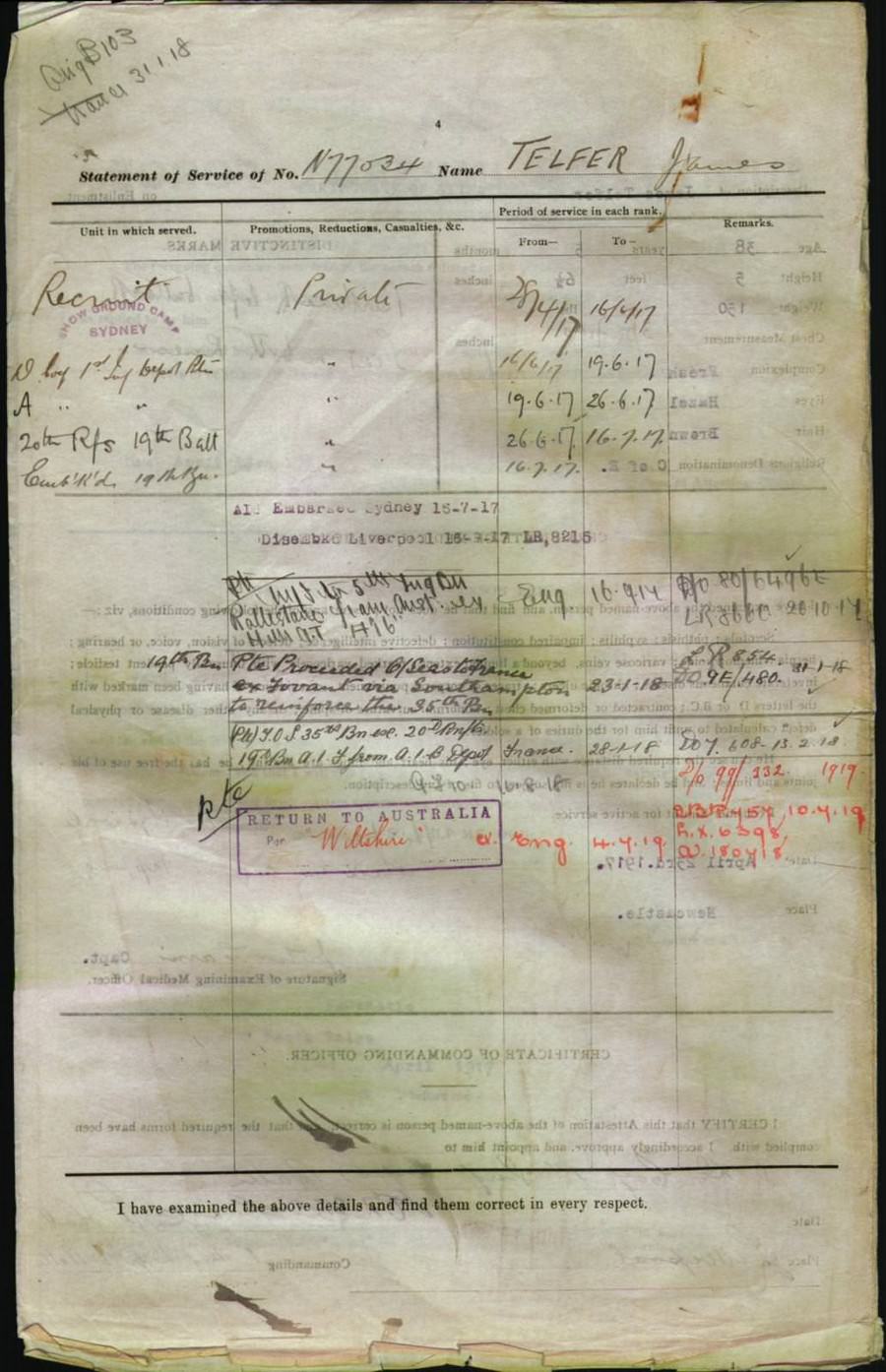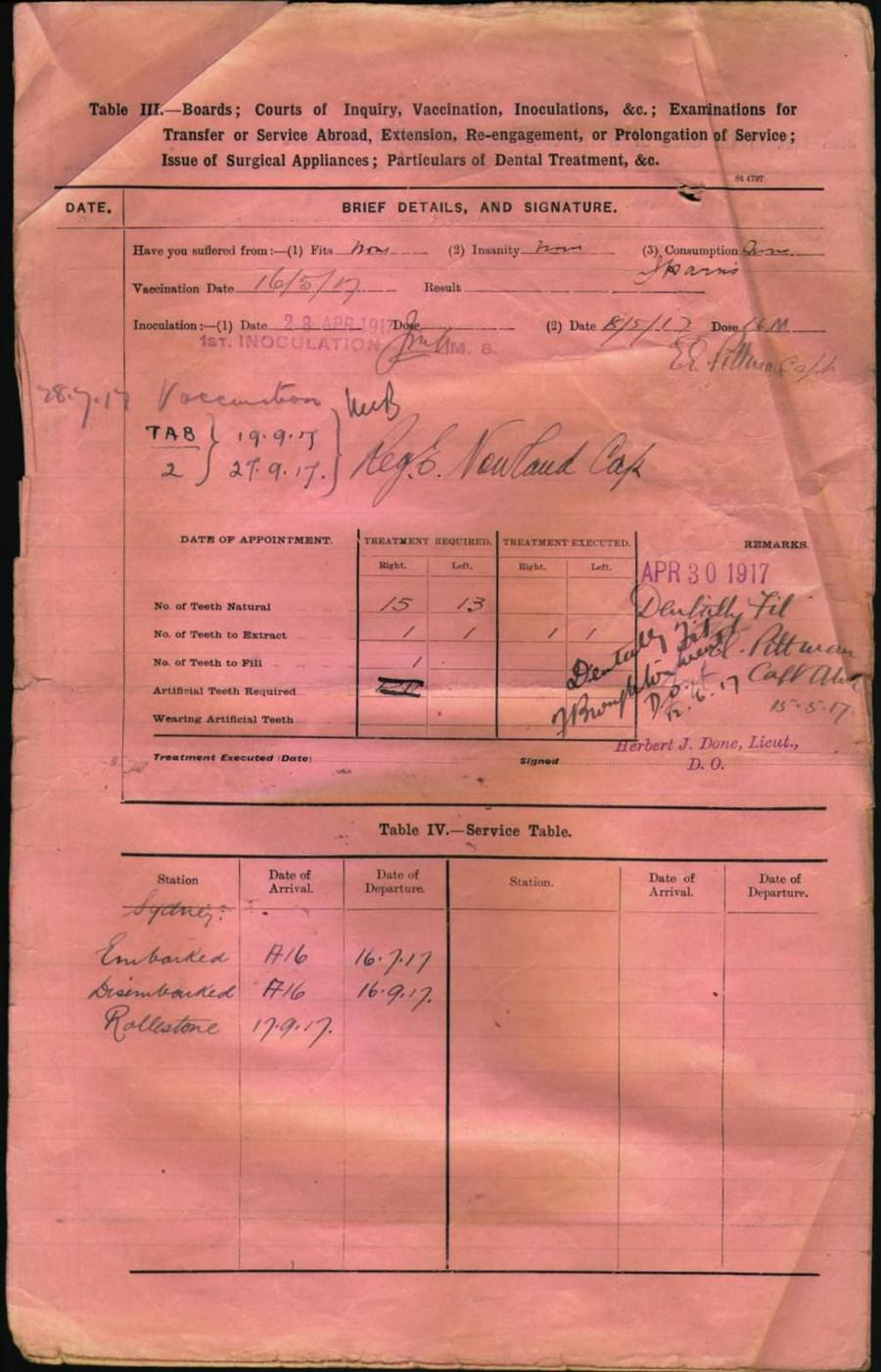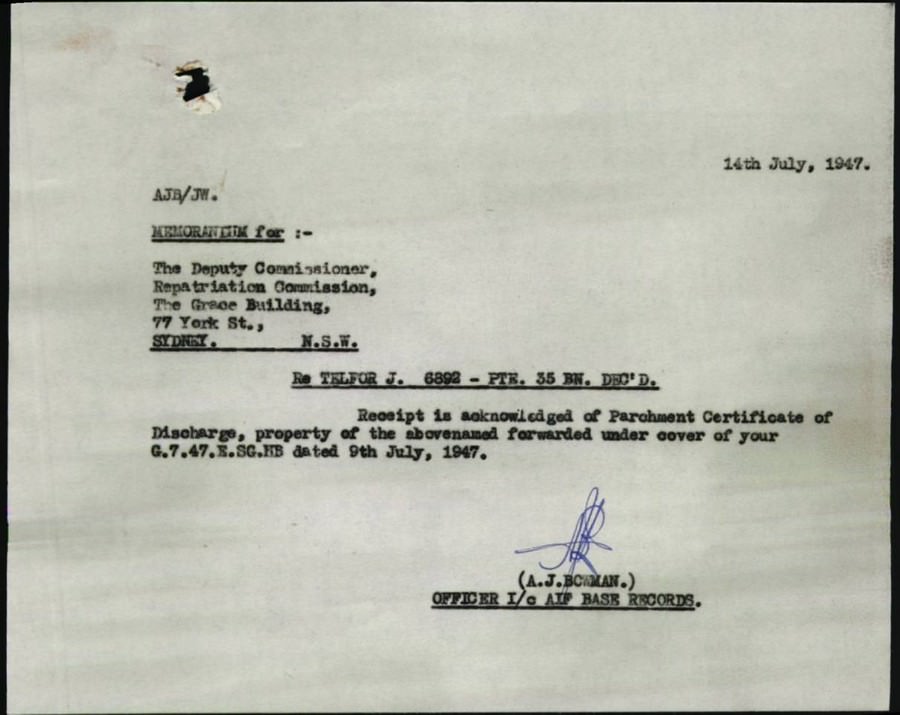 © Commonwealth of Australia (National Archives of Australia)
Under Construction; 04/05/2016-27/11/2016.
Web Counter
---