Arthur James Sullivan enlisted on the 27th of January 1917 with the 24th Reinforcements, 1st Battalion AIF and left Sydney on board RMS "Osterley" on the 10th of February 1917 Arthur was later transfered to the 35th Battalion AIF and returned to Australia on the 17th of June 1918.
Arthur's British War Medal PTE 7317 A.J.SULLIVAN 35BN A.I.F. was acquired in July 2004 from I.S.Wright Auctions in Sydney and is now in the collection.
Family Information
Arthur was a 24 year old Labourer from Paddington, New South Wales where he lived with his wife Laura Hinter Sullivan at 150 Hargraves Street.
Military Records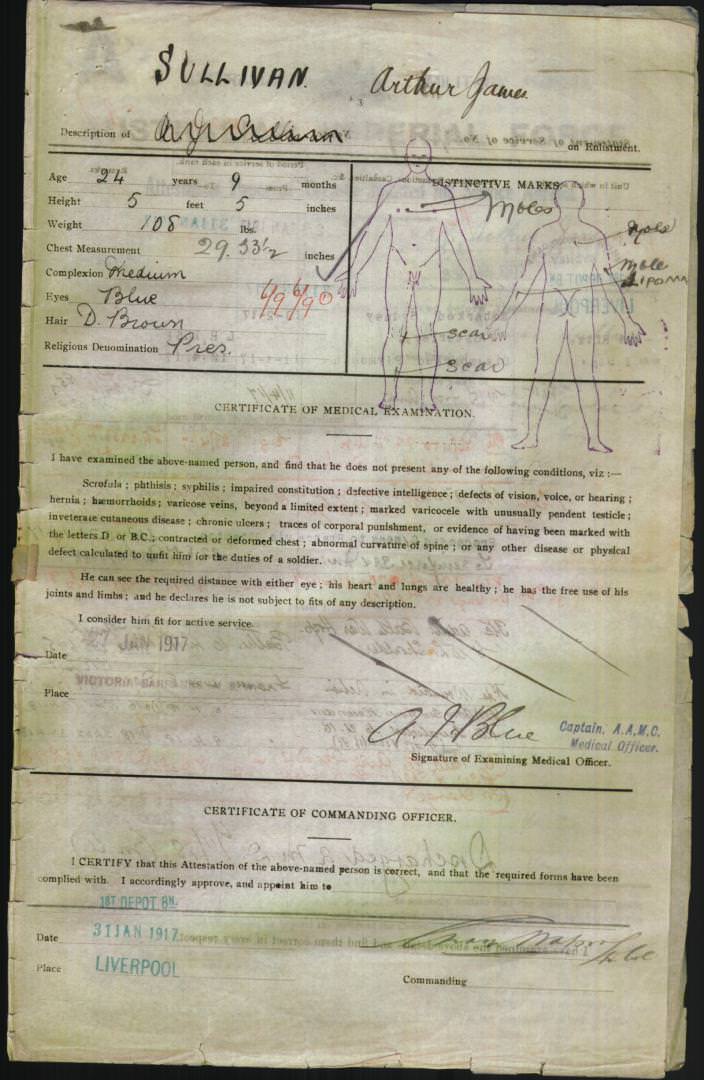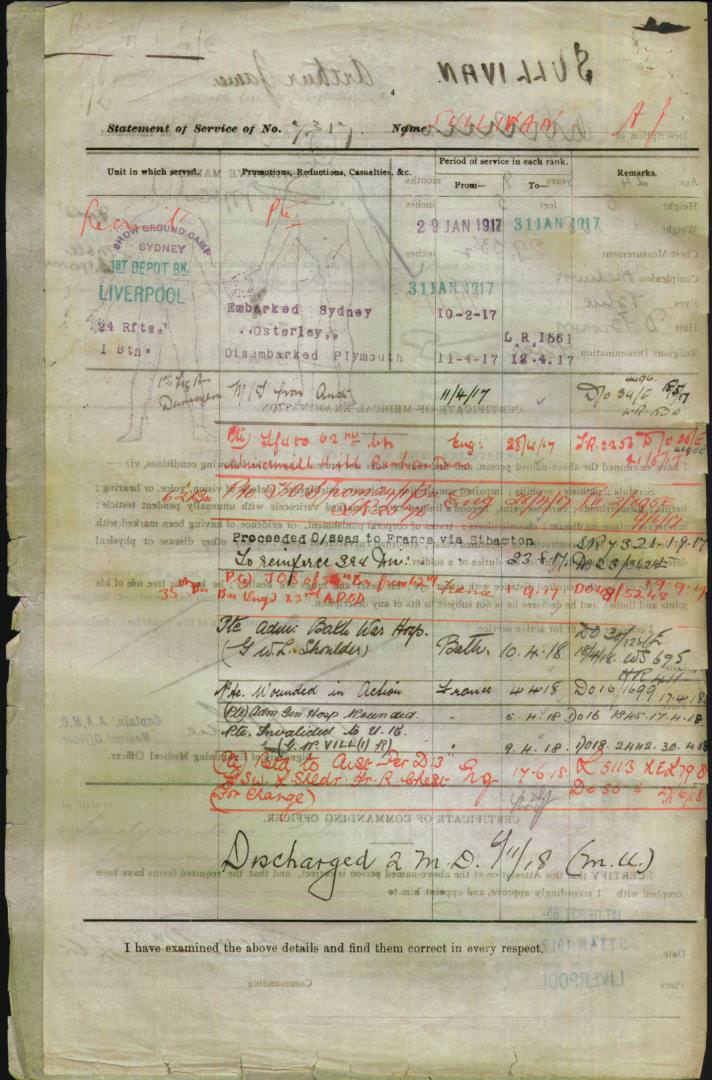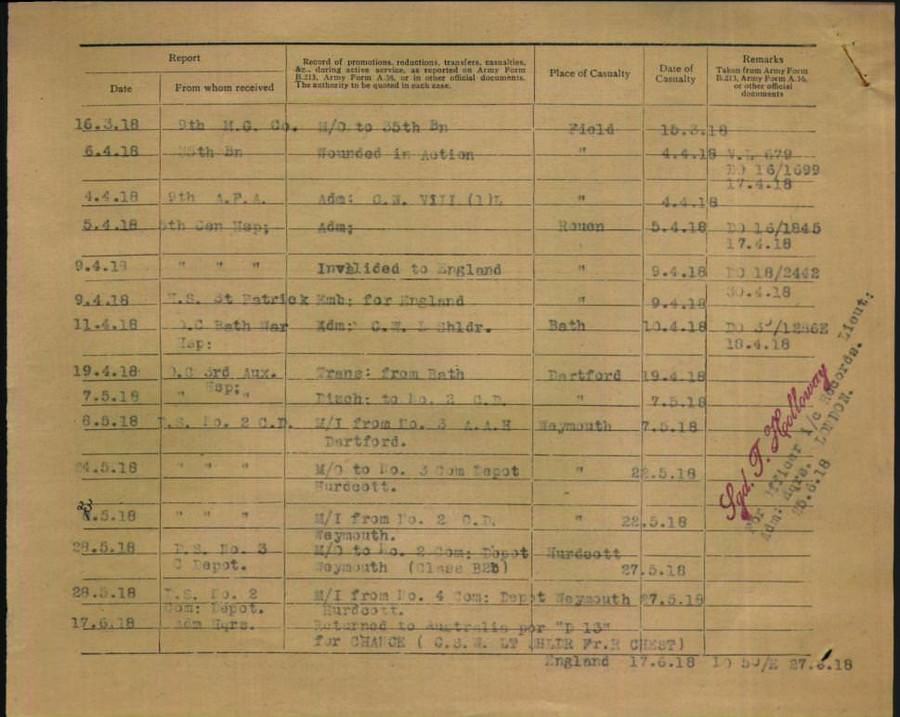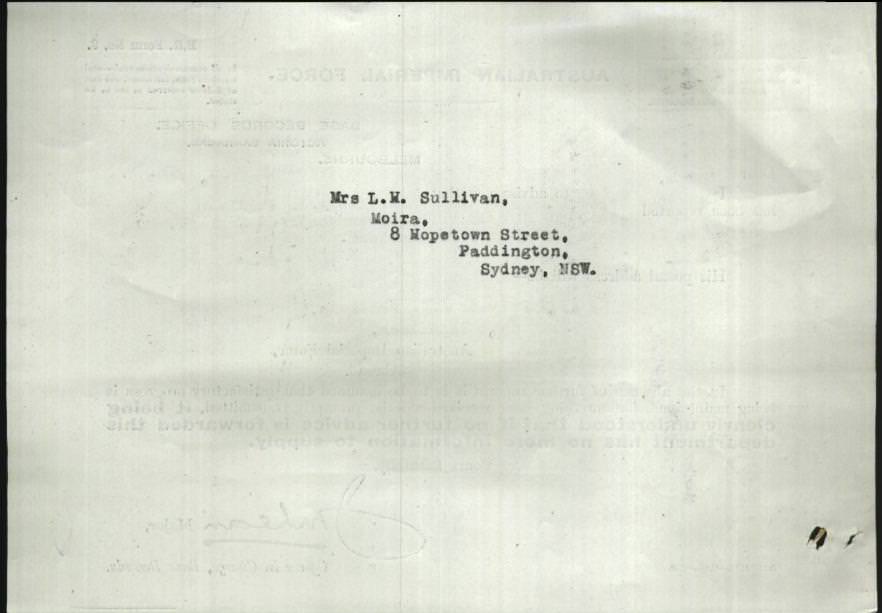 (Australian National Archives)
Under construction; 12/07/2004-27/08/2011.
Web Counter
---