Hilton Claude Stewart served at the German Consentration Camp at Holsworthy, N.S.W. for 5 months. The largest internment camp in Australia during World War I was at Holsworthy, near Liverpool on the outskirts of Sydney. Sources may refer to it as either 'Liverpool camp' or 'Holsworthy camp'. The camp held 6890 internees, most having German or Austrian parentage.
German Conscentration Camp Hat Badge
Hilton enlisted with the Army Medical Corps on the 23rd October 1917 and went into camp at the Sydney Show Ground before being transfered to the Field Hospital at Liverpool on the 9th of November. He attended the Garrison Hospital from the 14th November until the 4th of April 1918 where he was transfered to the Garrison Reinforcements befor embarking for England onboard HMAT RMS "Osterley" from Sydney on the 8th August 1918.
H.M.A.T "Osterley"
Hilton disembarked at Liverpool England on the 10th of July and was marched to the 5th Training Battalion where he was alloted to the 19th Battalion AIF on the 11th of July. Hilton was Transfered to the 35th Battalion AIF and Taken on in Strength on the 26th of July before proceeding overseas for France via Southampton on the 17th October 1918. The reinforcements were marched into Rouelles the next day where he was sent to relieve in the Field. Hilton was in France when the Armistace was anounced on the 11th November 1918 and he proceeded on leave to England on the 31st of March 1919. Hilton rejoined his unit from Leave in France on the 19th of April and was marched out with the No:51 Quota on the 12th of May and proceeded for England on the 19th of May and was marched in at Codford England on the 20th. Hilton embarked from Engalnd onboard the "Prinz Hubertus" on the 3rd July and returned to Australia on the 26th of August before being discharged from the AIF on the 11th September 1919.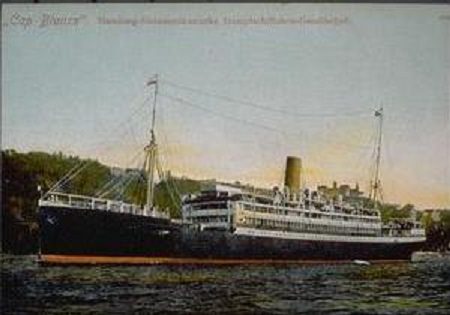 "Prinz Hubertus"
Hilton's British War Medal: 82467 and Victory Medal: 77671 to PTE 50947 H.C. STEWART 35BN AIF. were auctioned in 2011 and were purchased by a private collection in Queensland, Australia. These medals were on sold to a dealer in Western Australia and in April 2016, and again resold in April 2017 where they were acquired for the Harrower Collection.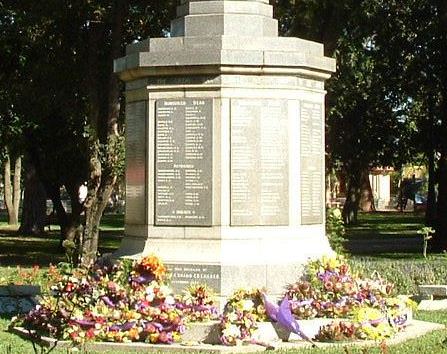 SINGLETON WAR MEMORIAL

Family Information

Hilton was a single 18 year old Clerk from William Street Singleton, N.S.W. upon enlistment. He served for 4 years with the Senior Cadets. His parents William and Mary Stewart were married in 1896 at Singleton, N.S.W. Marriage Cert:6060/1896.

They had 4 children