William Smith enlisted with the 3rd Reinforcements, Light Trench Mortor Battery on the 12th June 1916 and embarked onboard HMAT A11 "Ascanius" on the 25th October 1916 during the voyage William was Charged on the 21st November with being Absent Without Leave and Awarded 120 Hours Detention. William was again Charged on the 7th December with 1: Refusing to obey an order by his Commanding Officer. 2: Insolence to his superior officer N.C.O. Wiliam was Awarded 10 Days Detention on board.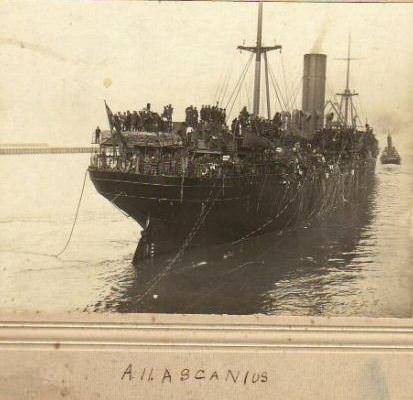 William disembarked at Devonport, England on the 28th of December 1916 and was marced to the 9th Training Battalion at the Durrington Army Camp at Lark Hill where training continued where he was transfered to the 35th Battalino AIF on the 6th February 1917 and given the prefix "A" after his number 1473A as he has the same number as Private: 1473 Robert Russell HOLT D Company 35th Battalion.
On the 20th March 1917 William left Folkestone and embarked for France to reinforce the 35th Battalion. He was again Charged on the 11th May 1917 with Failed to attend Working Party by Major: Archibald Clifford BLACKLOW. William was detached to the 9th Light Trench Motor Battery on the 28th of June 1917. He remained with the Battery and whilst on leave completed his will. He left his estate to his sister Harriett Webb. His witnesses were Lieutenant: Walter Willoughby SMITH 33rd Battalion and Private: 448 Audrey Erie HAPGOOD 33rd Battalion.
William returned to the 35th Battalion from his detachment on the 1st of September 1917 and was Killed in Action on the 2nd of December 1917.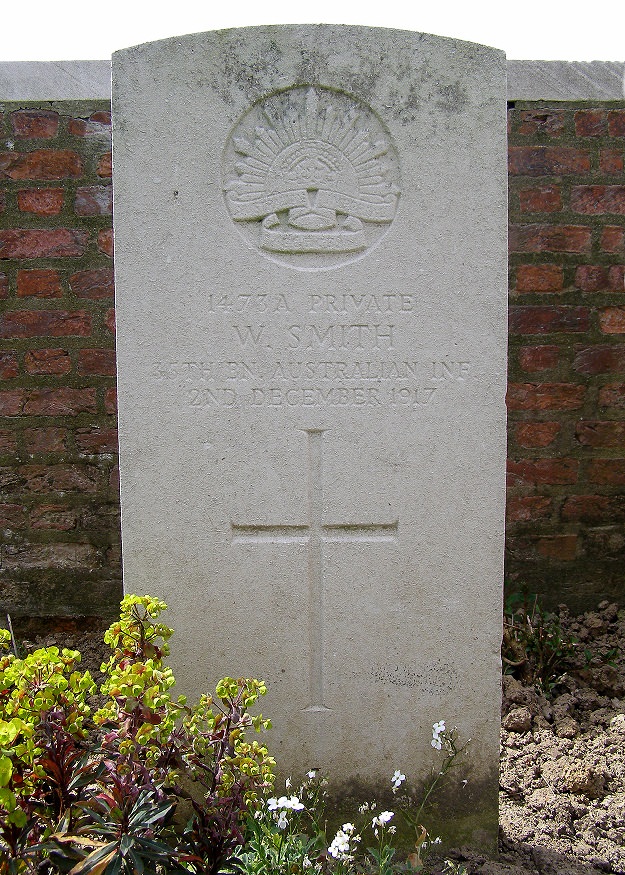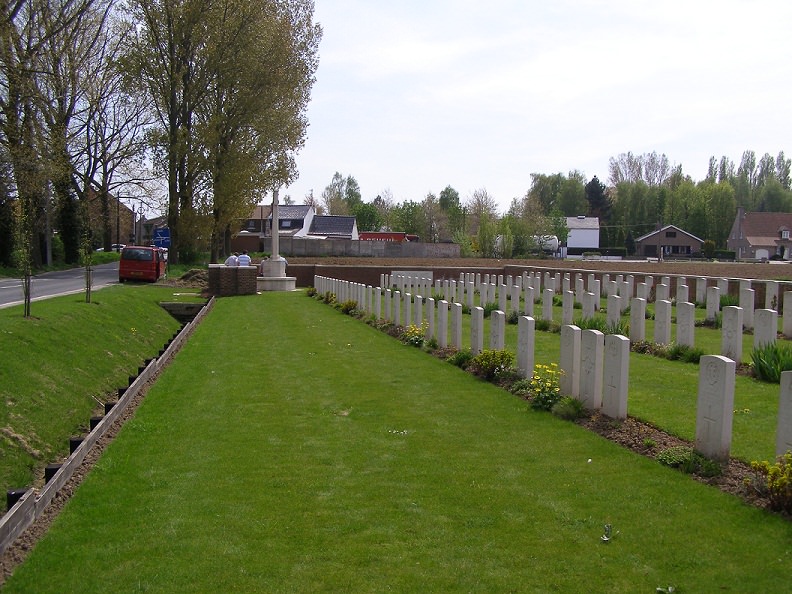 MOTOR CAR CORNER CEMETERY
William was killed at Passchendaele and is remembered with honour and is commemerated in perpetuity by the Commonweath War Graves Commission at the Motor Car Cemetery, Comines-Warneton, Hainaut Belgium.

Williams Memorial Plaque: 339400 was sold at Auction July 2012 to a private collector.
Family Information
William was a single 38 year old Labourer from Goulburn, N.S.W. upon enlistment. His sister Harriett Webb of 48 Union Road, Vicerage Lane, Stratford, London was listed as his next of kin.
Military Records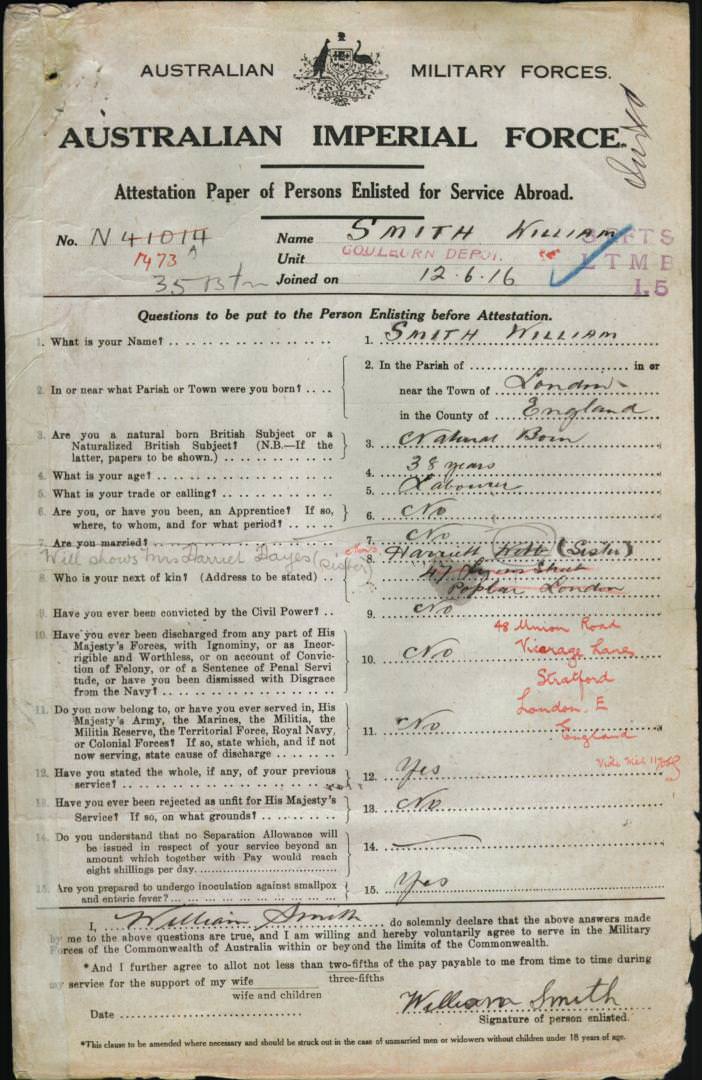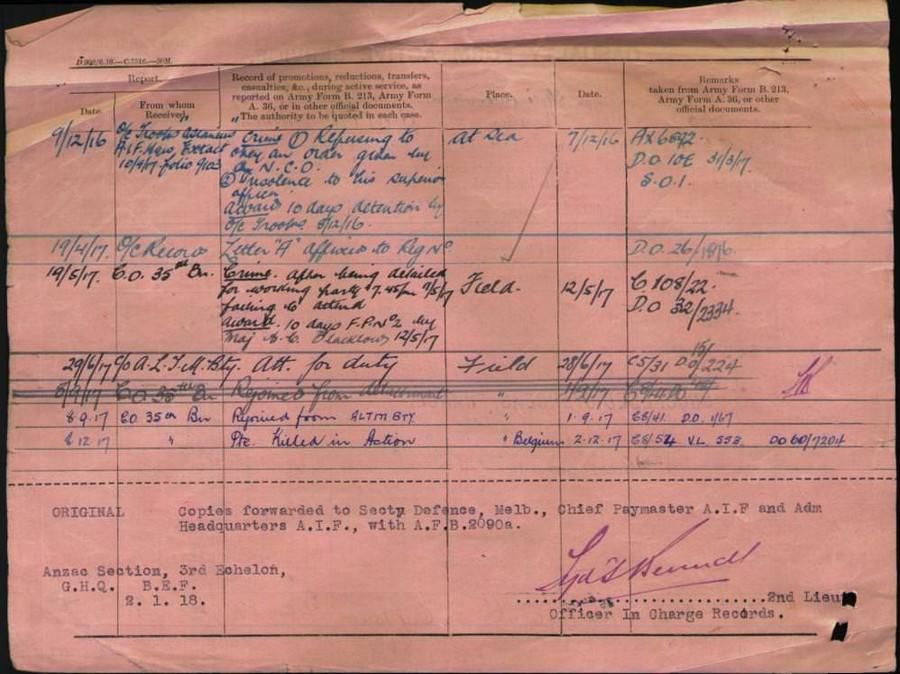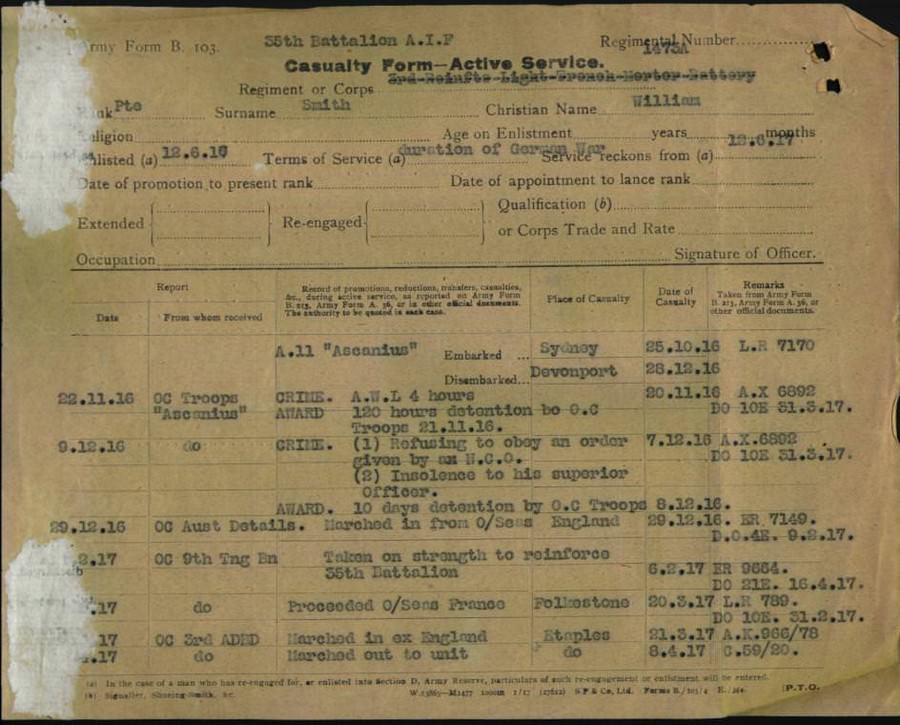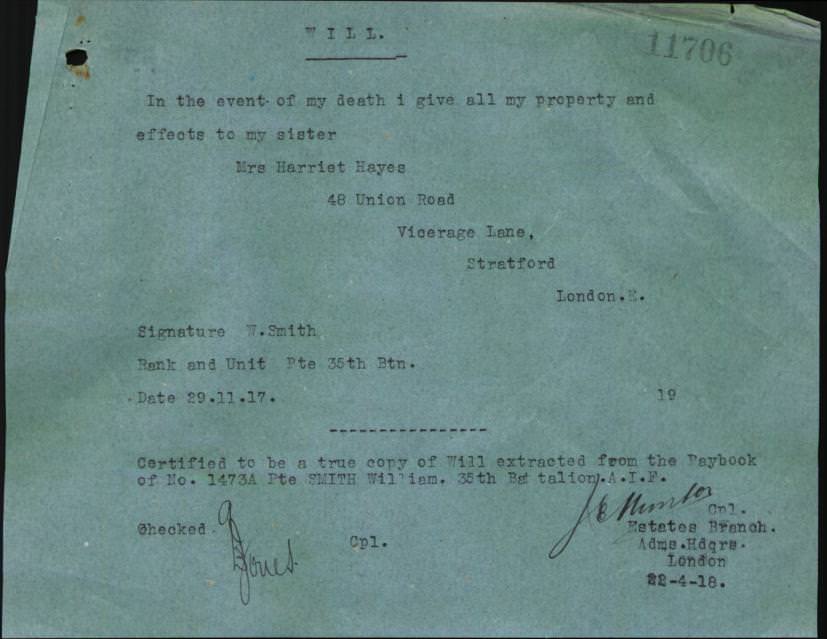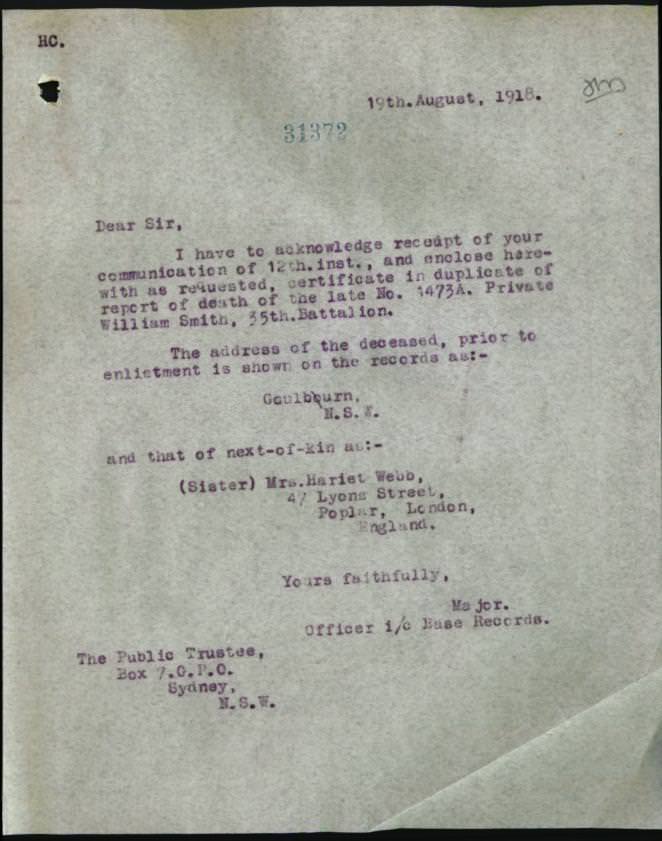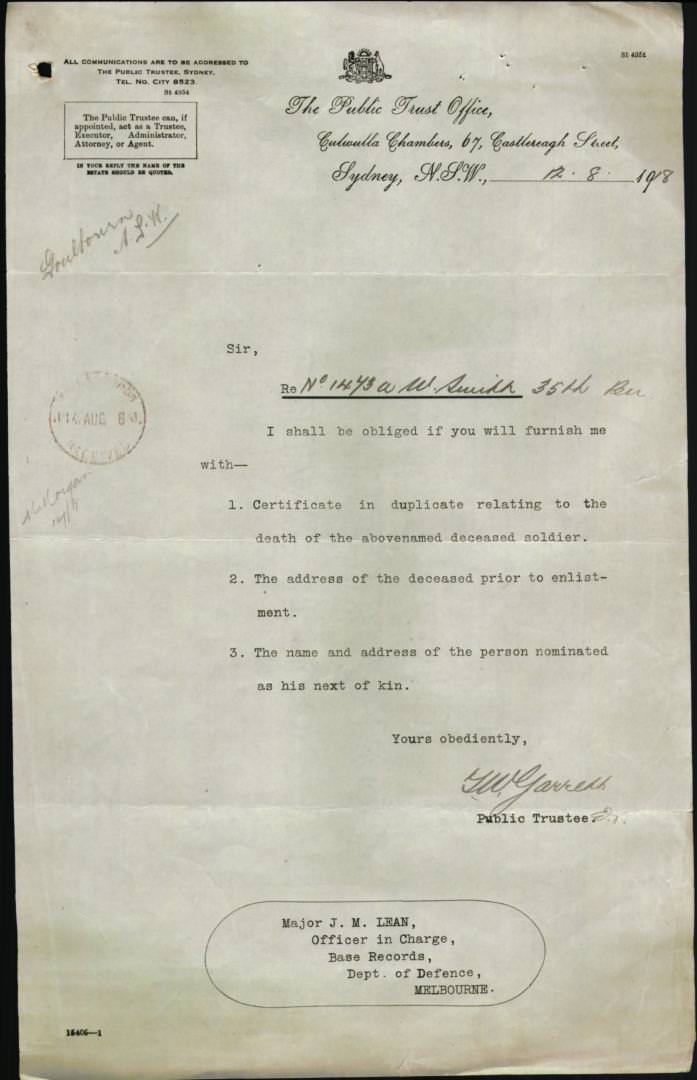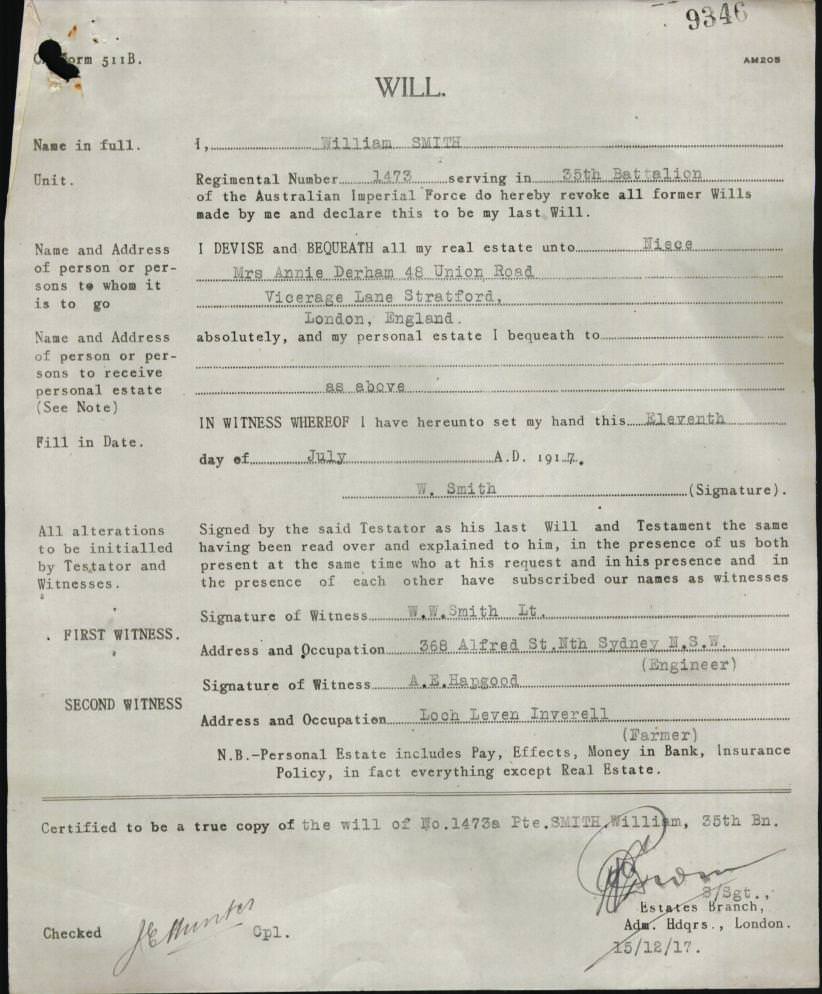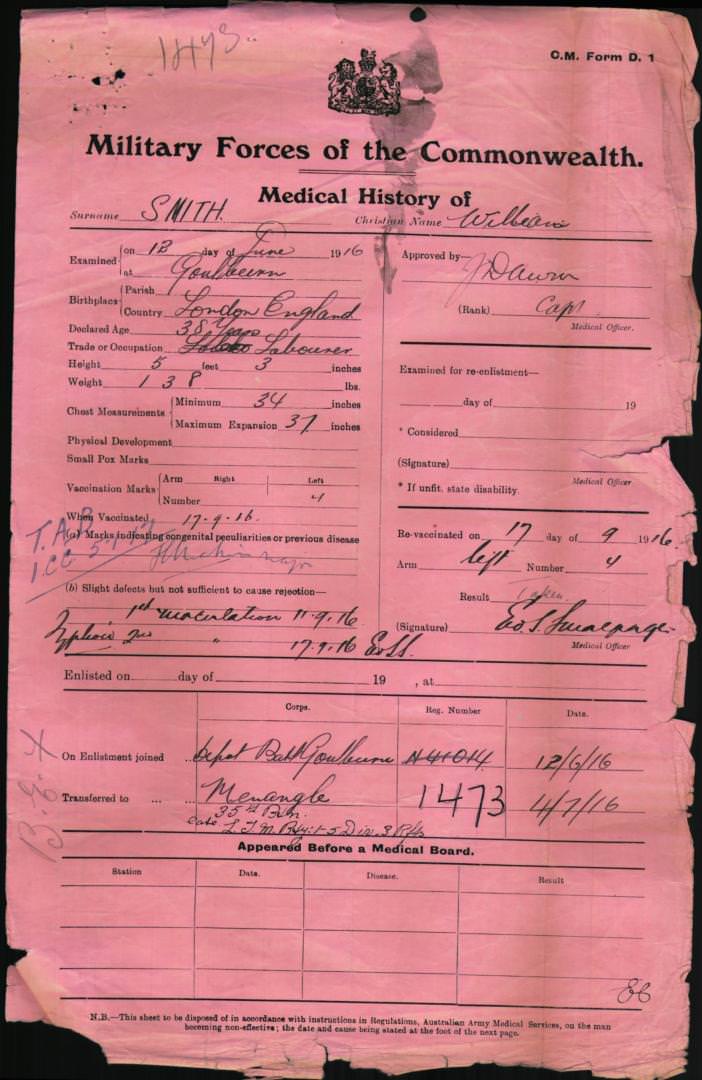 © Commonwealth of Australia (National Archives of Australia)
Under Construction; 14/07/2012-31/08/2016.
---
Web Counter
---