George Smith enlisted eith the AIF at Newcastle, N.S.W. on the 20th December 1915 and was allocated to the 35th Battalion (Newcastles Own) when they were raised in January 1916.
Family Information
James was a single 24 year old Labourer from Little Dennison Street, Carrington, N.S.W. upon enlistment.
His bible was found on a field in Flanders in 1921 or 22 by the War Graves Commission and sat in Australia House in London for a long time while they tried to find my Grandfather to return it to him. It later was sent to sit in the Canberra War Memorial until the 80's when it was returned to the family. The return of the bible made the Newcastle Herald, I think front page but I cant remember now. Inside the bible is a crushed but perfectly preserved poppy he must have picked up somewhere. He was one of the 89 to escape unscathed their first brutal onslaught in the Somme and he made it through the next 2 years without suffering any wounds. Most field hospital stays were due to lung complaints from what I can distinguish from his records. He was finally wounded in an attack on Bray-sur-Somme in August 1918 but remained on active duty and was a Lance Sergeant at the end of his stint.
He returned to Australia, he was 37 I think. He married an 18 year old called Doris and had 17 children. He never marched on Anzac Day nor watched a service. He never attended an RSL. He never spoke about the war ever in all his years apart from one time my mother and he were sitting on his balcony in Carrington and he just started talking to her without prompting about his time in the war. I have his bayonet at home and the brass oil applicator bottle that he would've carried in the butt of his rifle.
Regards Andrew Smith; 2013.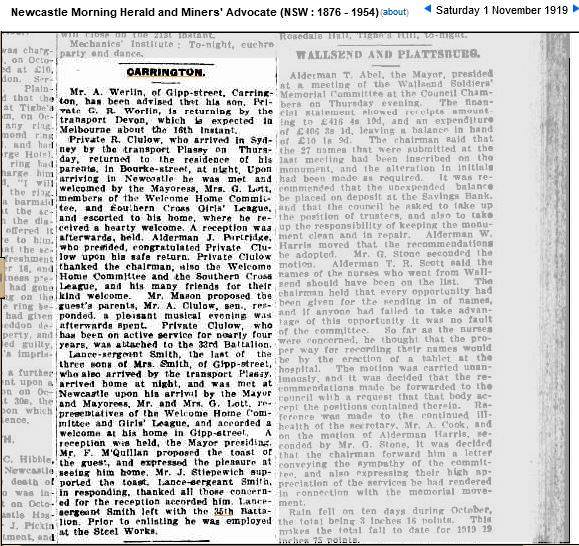 17 Children. Alexander Smith Died 1956 as Islington, N.S.W. Death Cert:23113/1956.
Military Records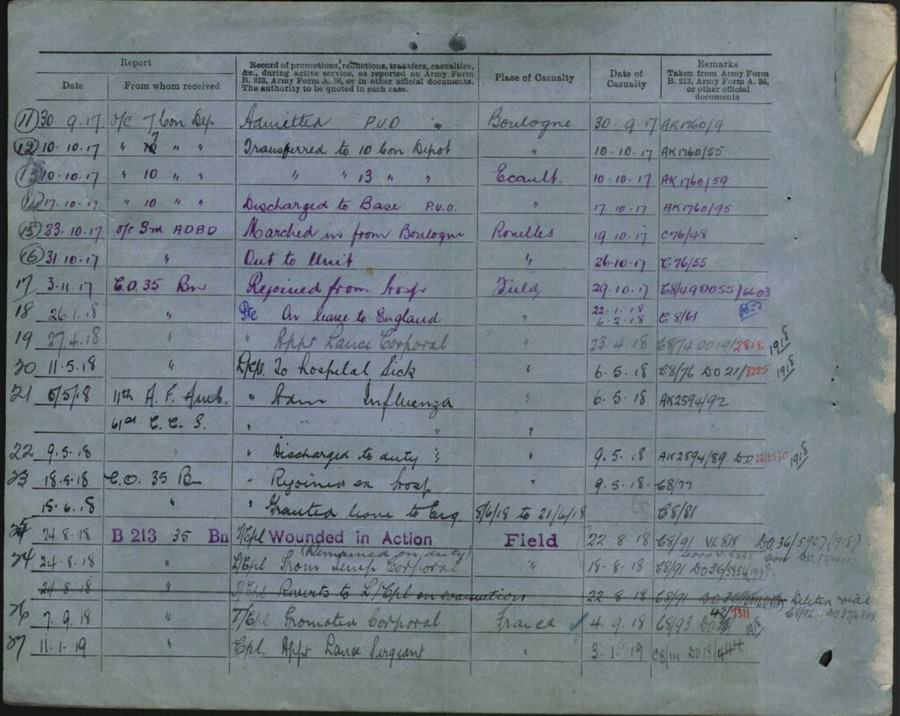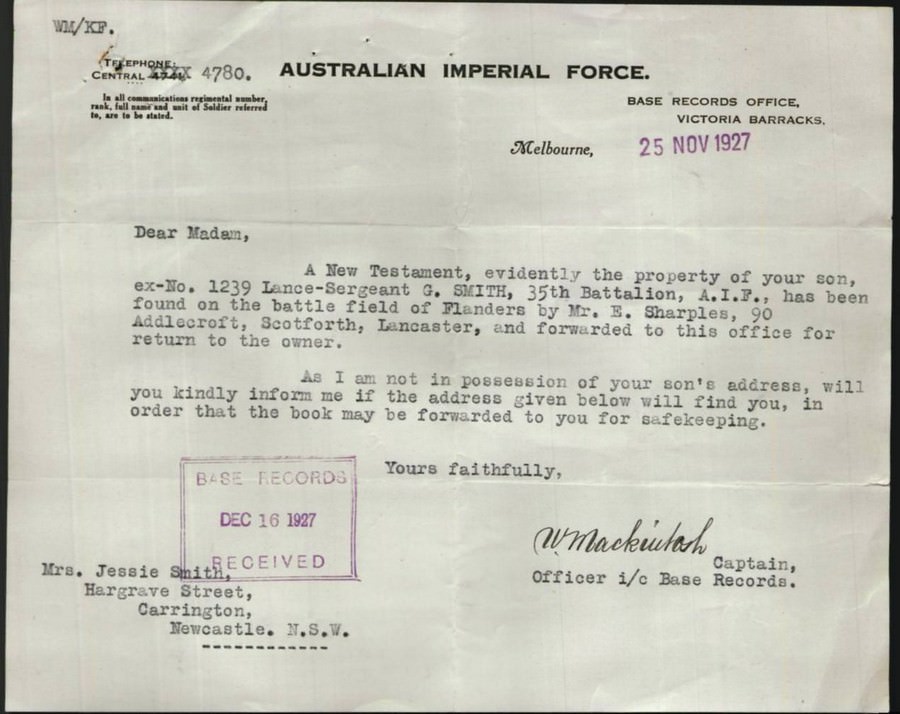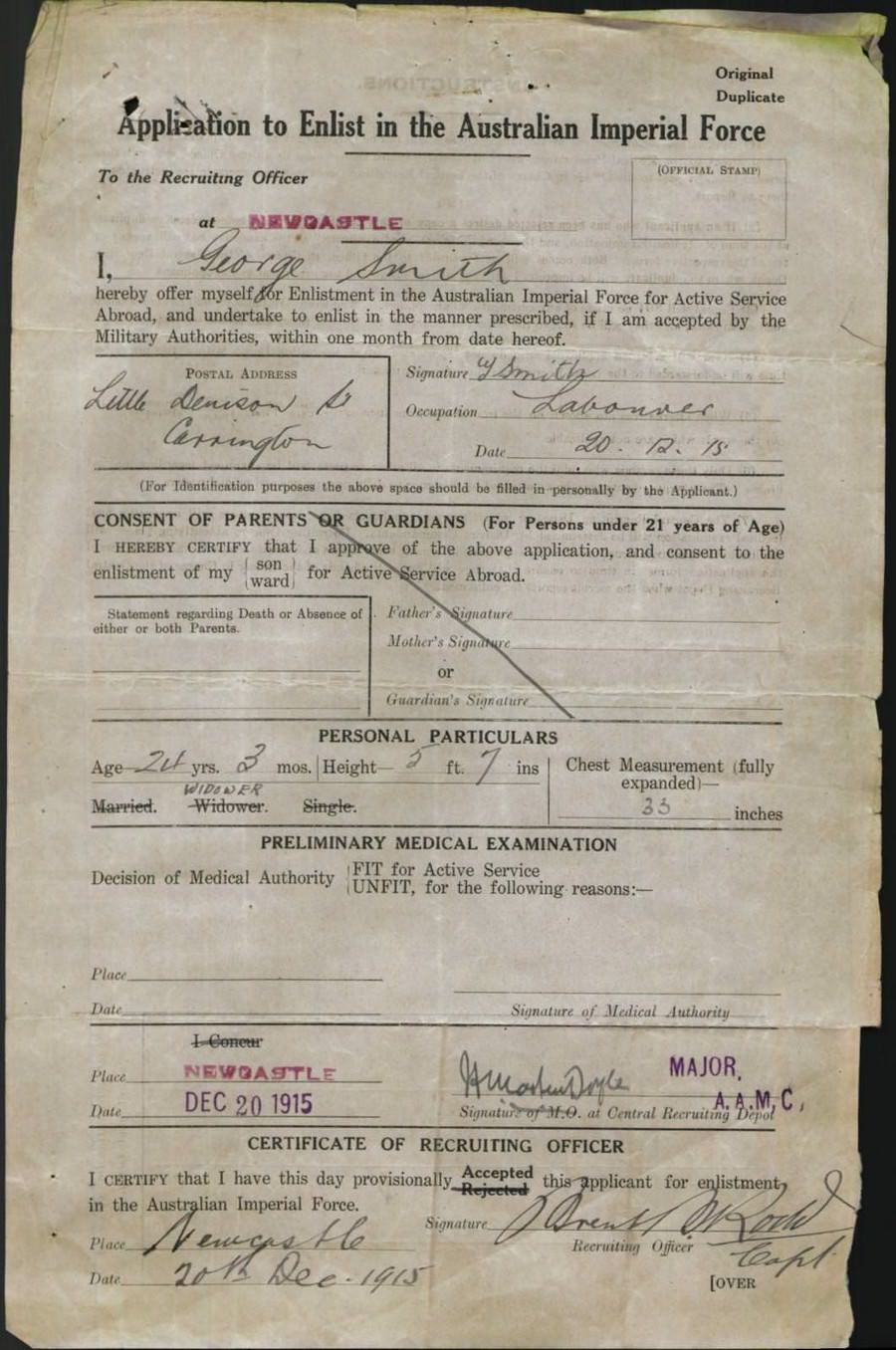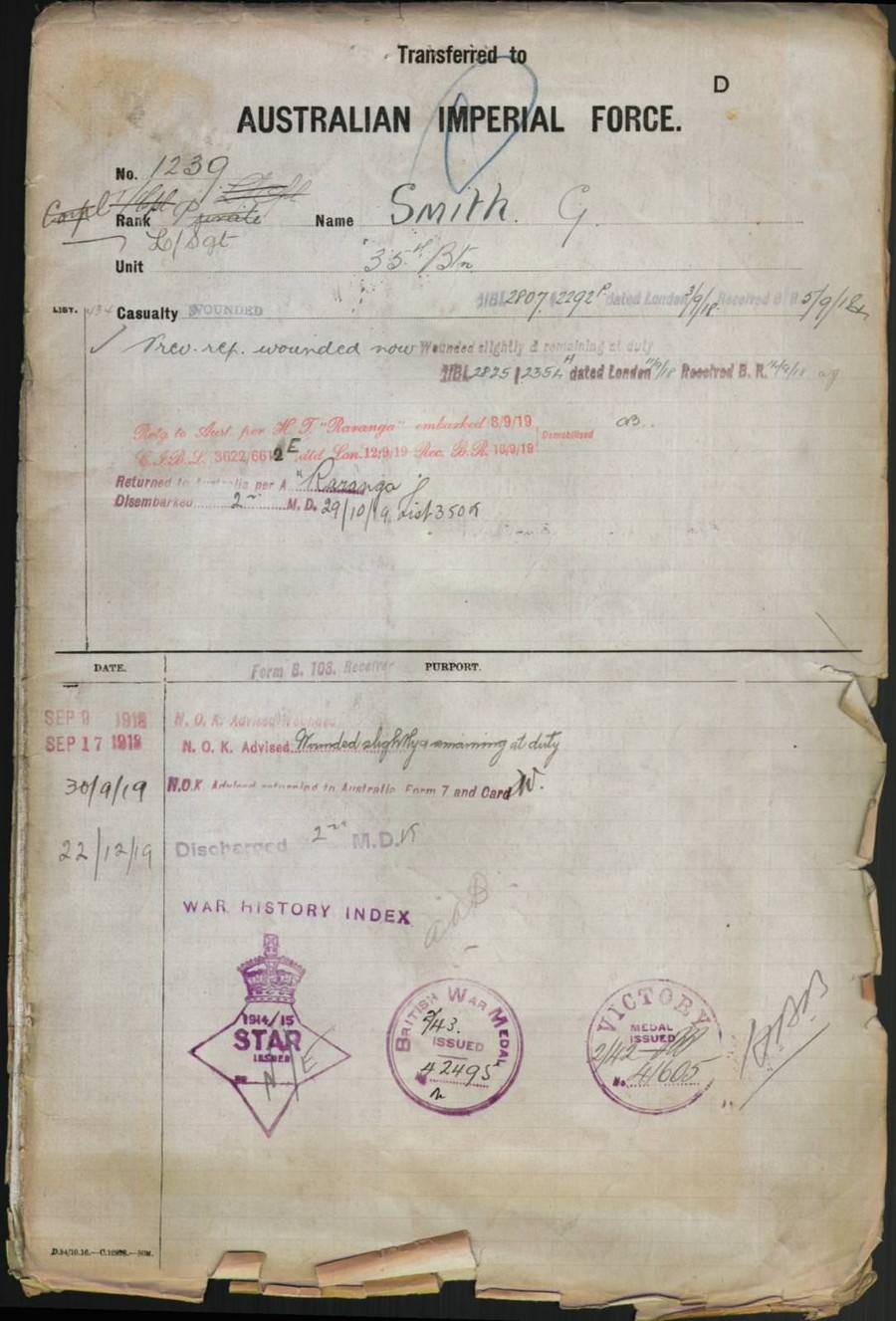 © Commonwealth of Australia (National Archives of Australia)
Under Construction; 14/11/2013-23/10/2016.
---
Web Counter
---