MAIN MENU. 35th BATTALION PAGE.
---
35th BATTALION A.I.F.
Private: 6664 Frank Edward SMITH.
---
Born: 1899. Croydon, Sussex, England.
---
Father: John Albert Smith.
---
INFORMATION
Frank Edward Smith enlisted with the 19th Reinforcements, 17th Battalion AIF on the 16th of January 1917 and left Sydney on board HMAT A18 "Wiltshire" on the 7th of February 1917, he was later transfered to the 35th Battalion AIF. Frank's returned to Australia on the 6th of February 1920 with his mother a 3 children.

Family Information

Frank was a single 18 year old Motor Driver from Manly upon enlistment. His father lived and worked at the Grand Pier Hotel, Manly.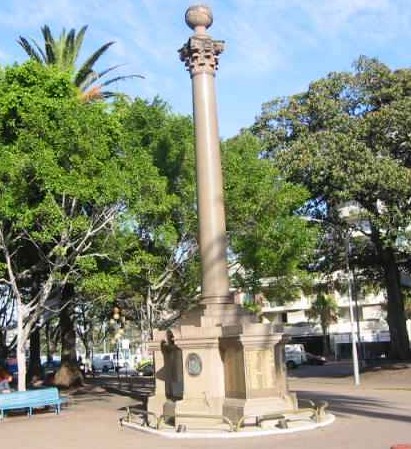 MANLY WAR MEMORIAL
Frank's British War: 70580 and Victory Medal: 67739 to PTE 6664 F E SMITH 35BN AIF were acquired from I S Wright's Auction's in 2003 and are now in the Harrower Collection.
Military records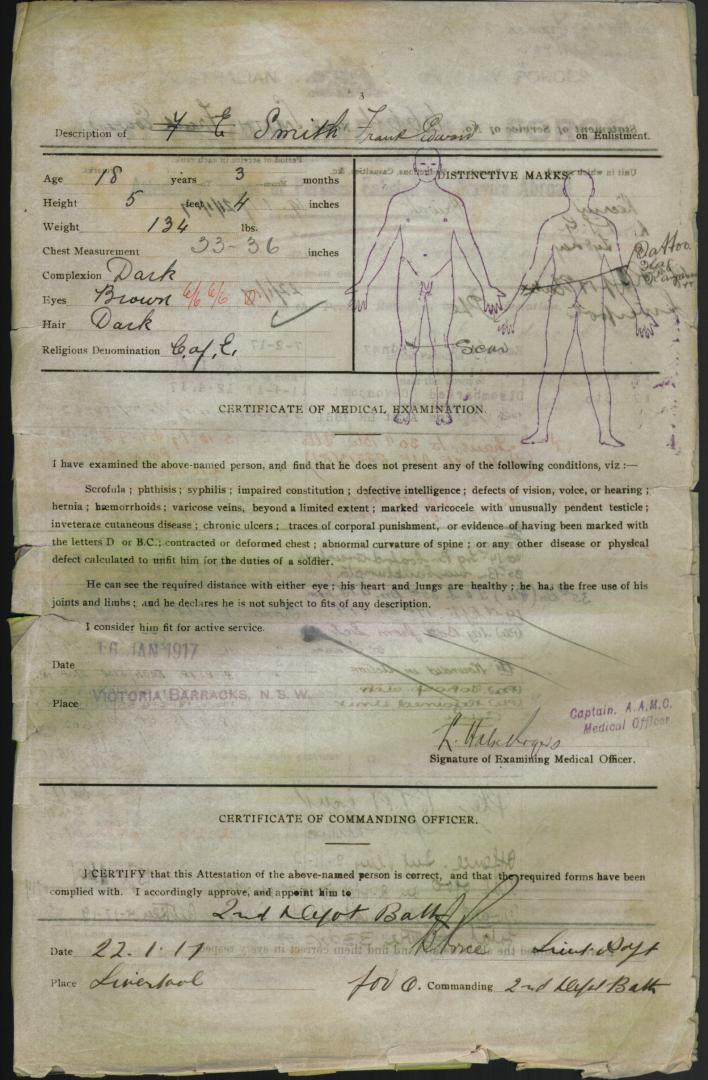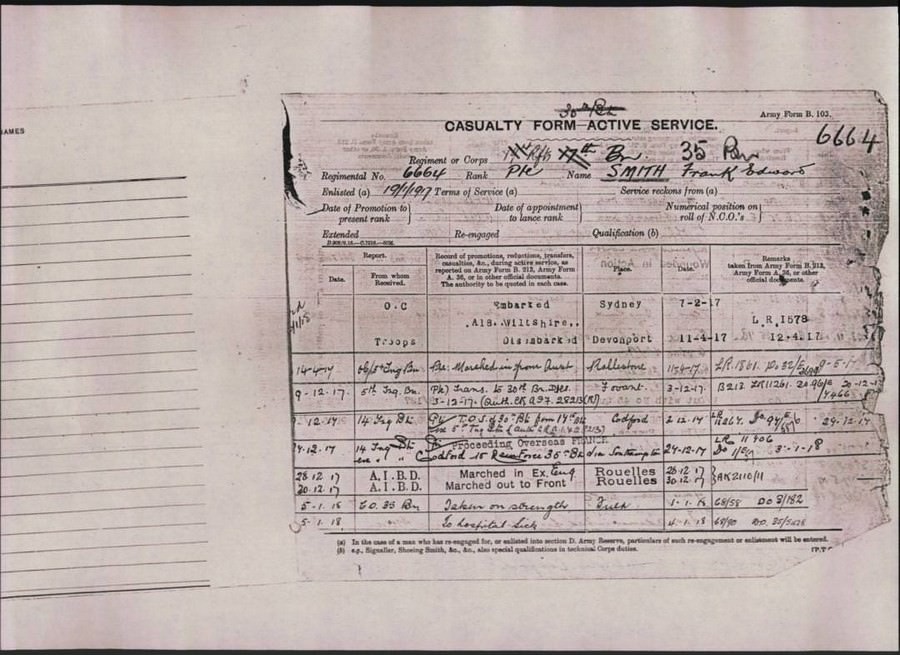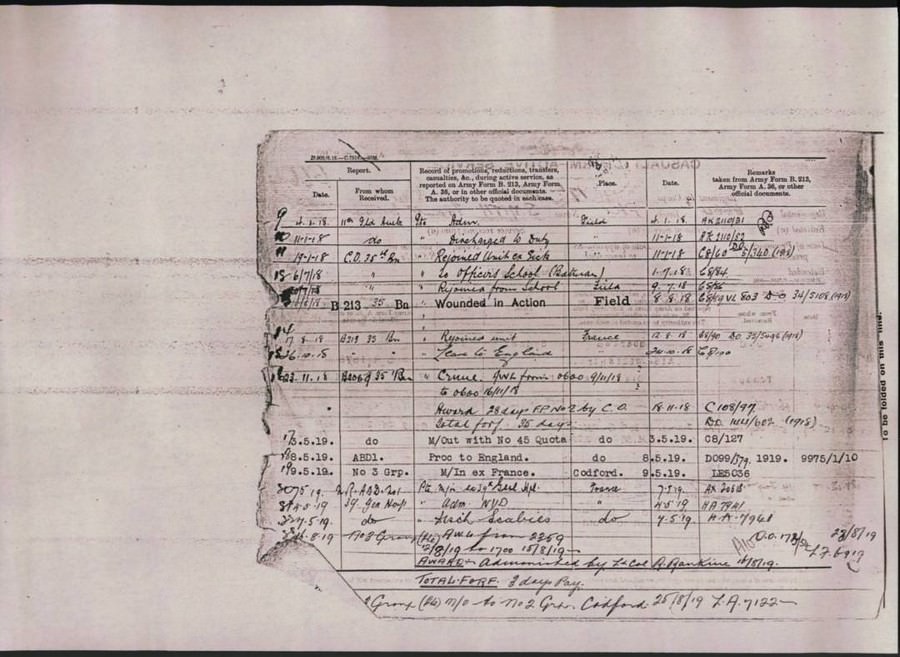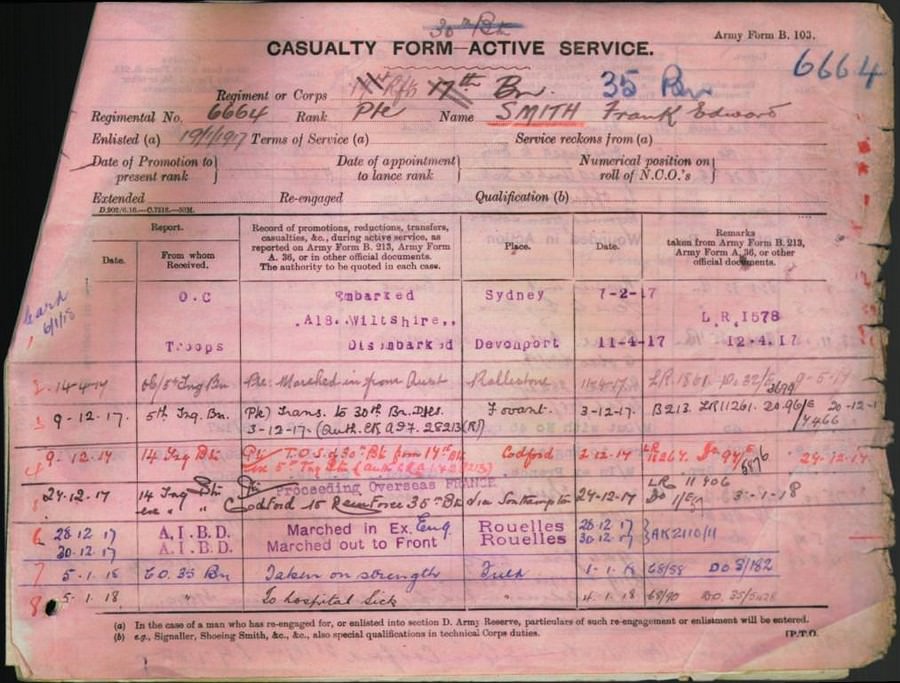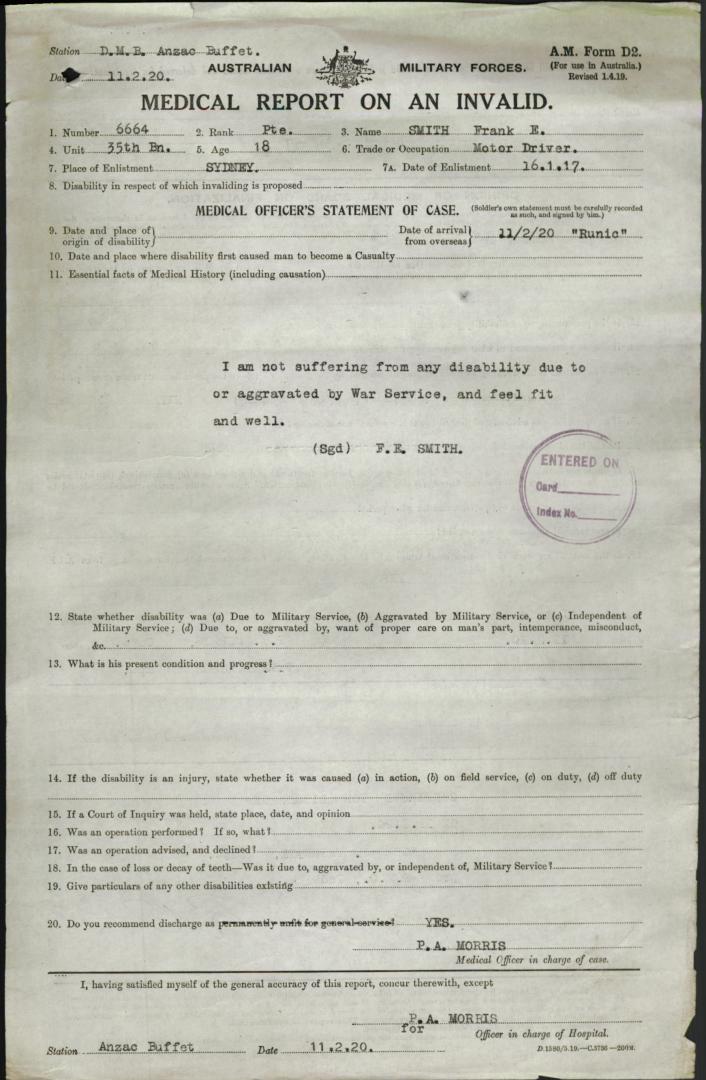 © Commonwealth of Australia (National Archives of Australia)
Under Construction; 18/08/2007-08/10/2016.
---
Web Counter
---