MAIN MENU. 35th BATTALION PAGE.
---
35th BATTALION A.I.F.
Private: 1398 Edgar Albert SMITH.
---
Born: 1882. Bega, New South Wales, Australia. Birth Cert:15305/1882.
Died: 25th May 1917 Killed in Action
---
Father: Edward Henry Smith.
---
INFORMATION
Edgar Albert Smith enlisted with the 3rd Reinforcements, Light Trench Mortor Battery on the 22nd of May 1916 at Newcastle and embarked onboard HMAT A11 "Ascanius" from Sydney on the 25th October 1916 and disembarked at Devonport, England on the 28th December 1916. Edgar was admitted to Hospital after he disembarked but was discharged to Perham Dows on the 3rd of January 1917. Edgar was marched out to the No:1 Command Depot and was transfered to the 35th Battalion AIF on the 6th February and commenced training with the 9th Training Battalion but was admitted to Hospital again at the Fargo Hospital on the 13th February 1917 and proceeded overseas for France on the 25th of April and was marched out to his unit and Taken on in Strength with the 35th Battalion on the 21st of May 1917 and was Killed in Action 4 days later on the 25th May 1917.
Edgar is buried at the Strand Military Cemetery, Ploegsteert Wood. Reverend J W Davis 35th Battalion. 24/07/1917.
Family Information
Edgar was a single 34 year old Labourer from Dawson Street, Cook's Hill via Newcastle, N.S.W. upon enlistment.
Brother in Law; Lieutenant: 242 Leslie WEST D.C.M. 35th Battalion AIF. Killed in Action. 4th April 1918.
Military Records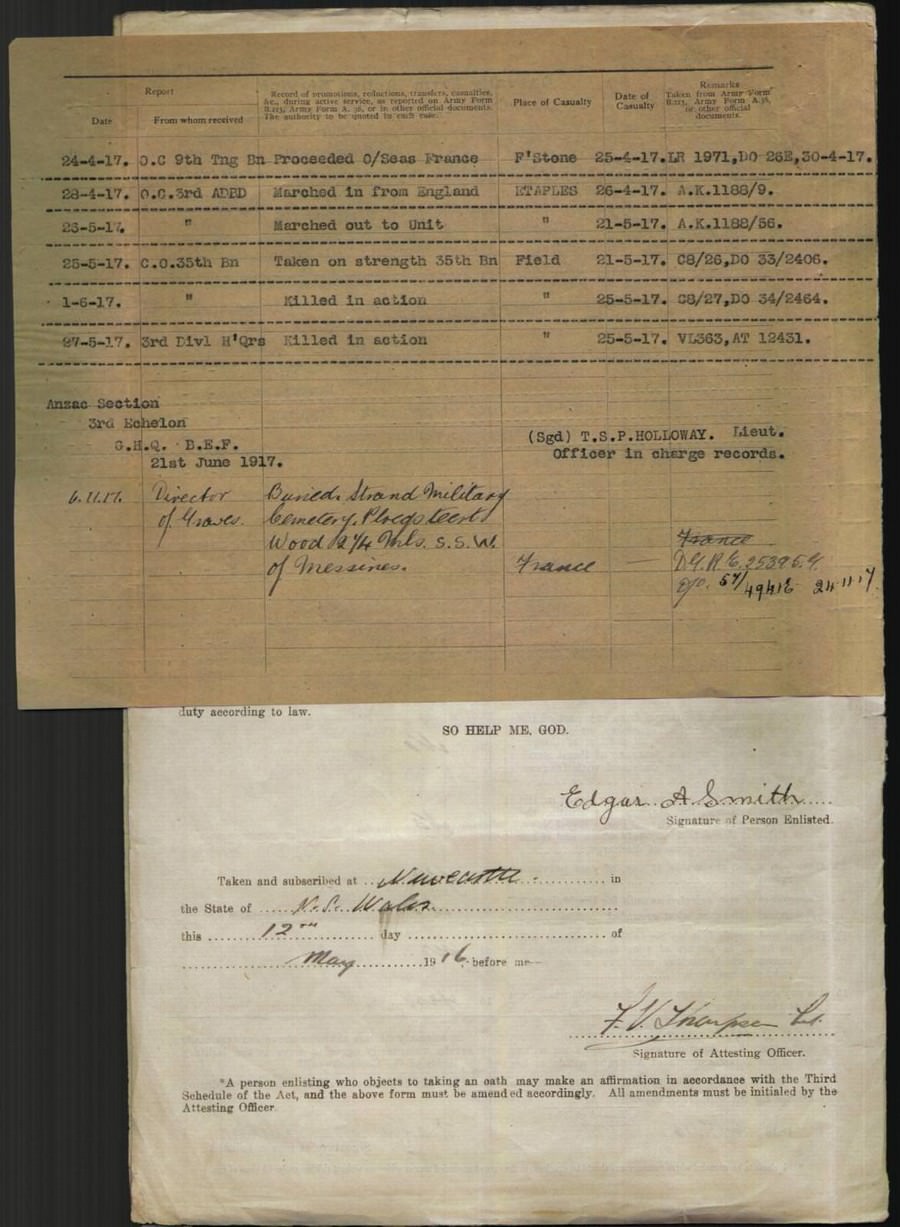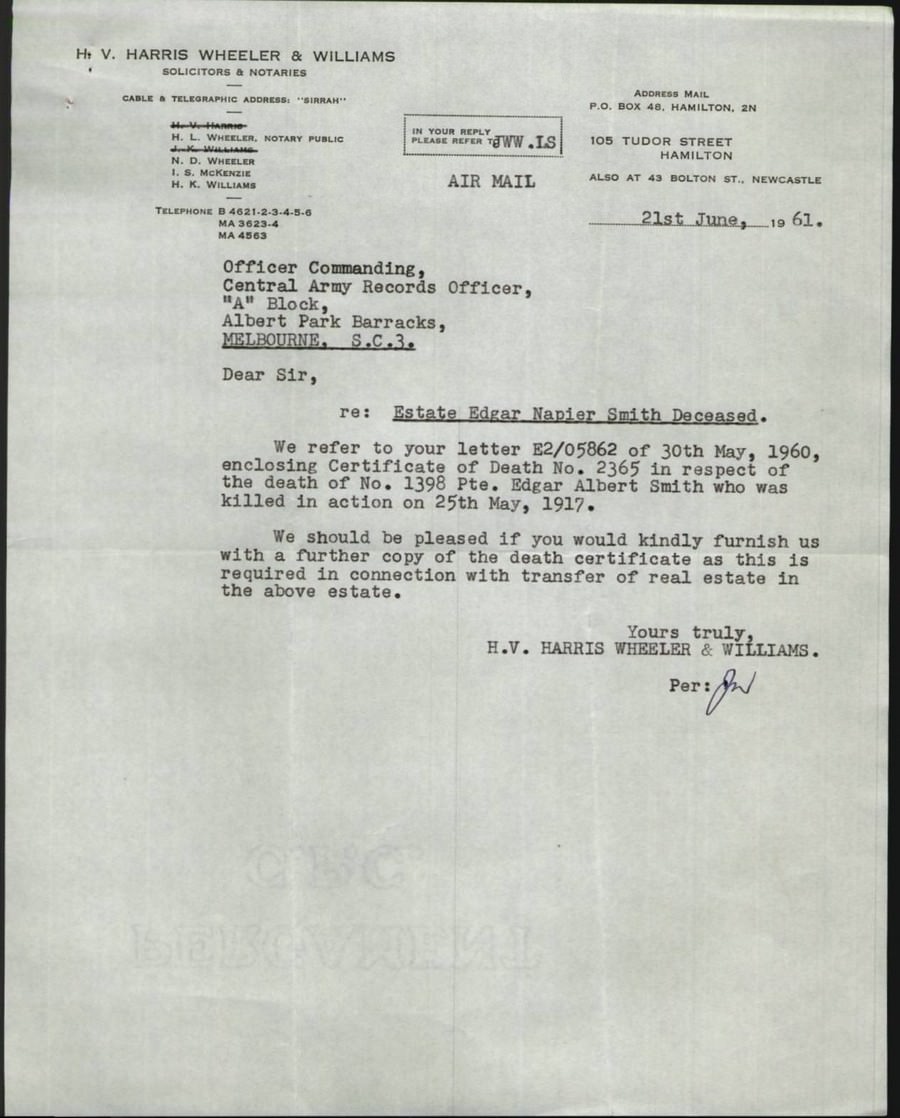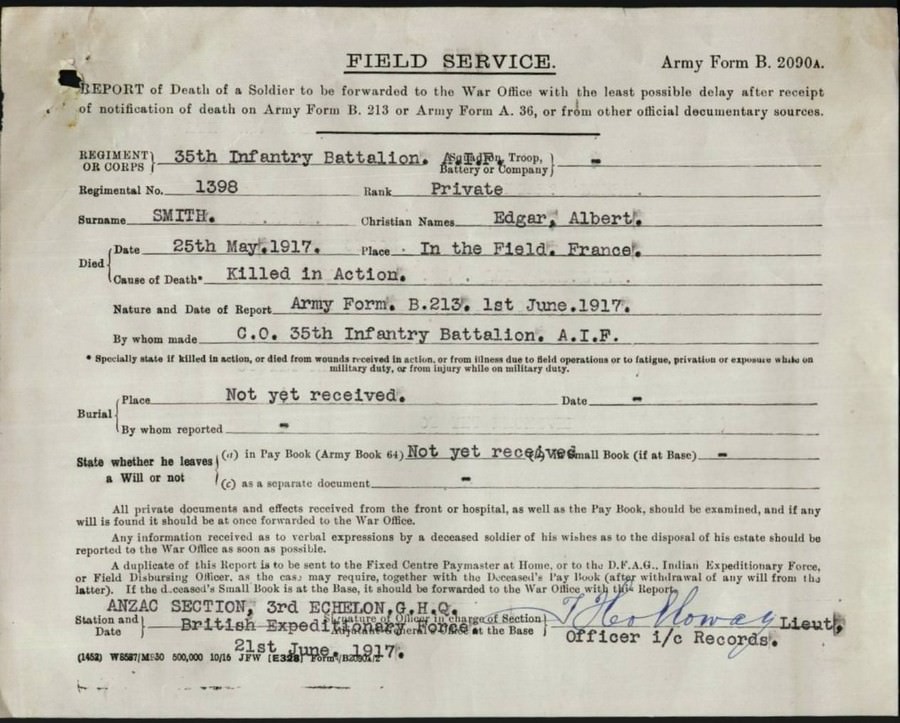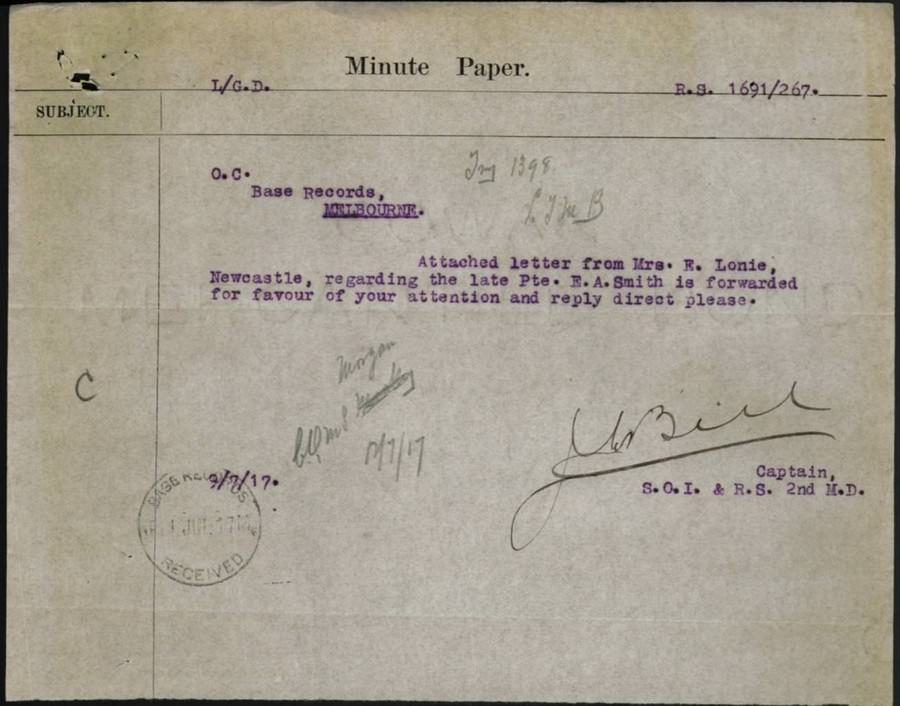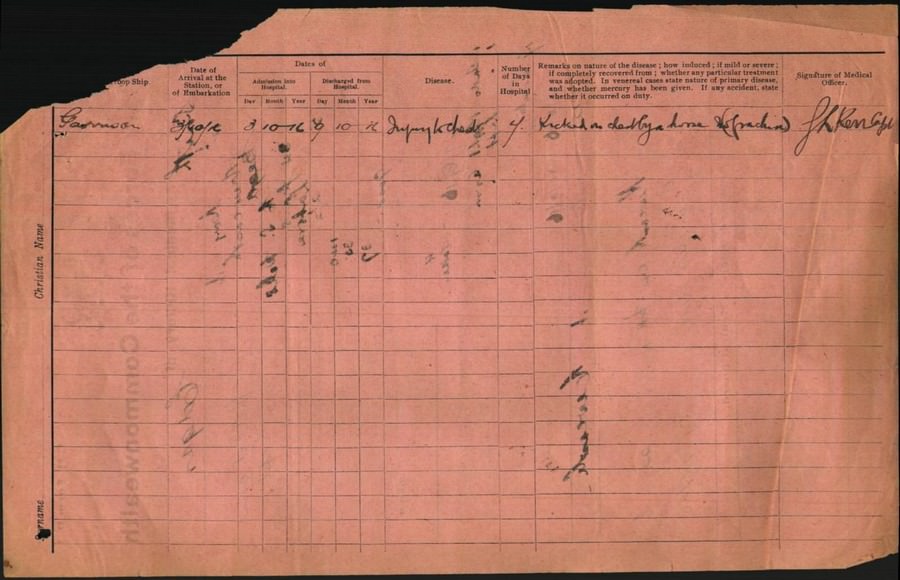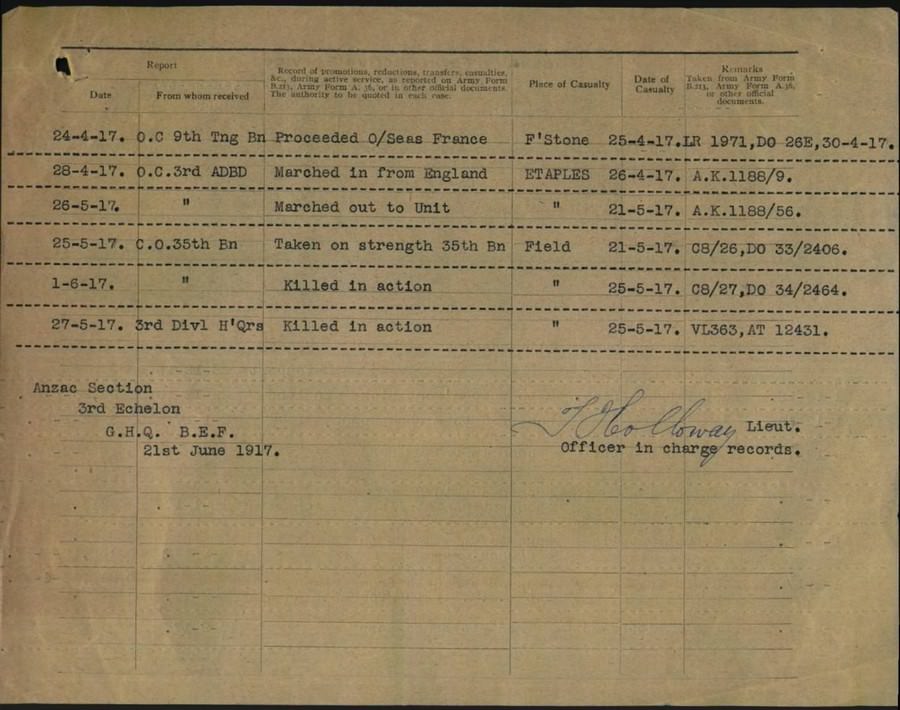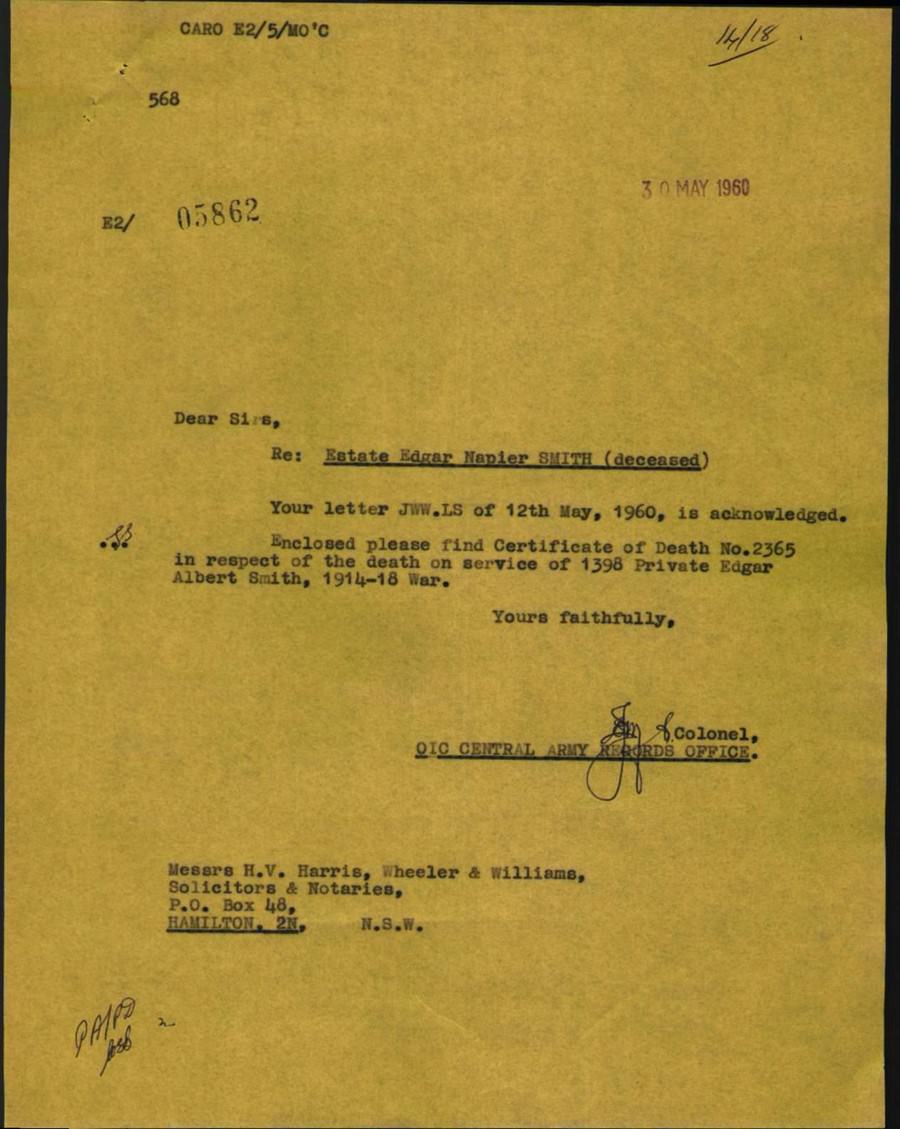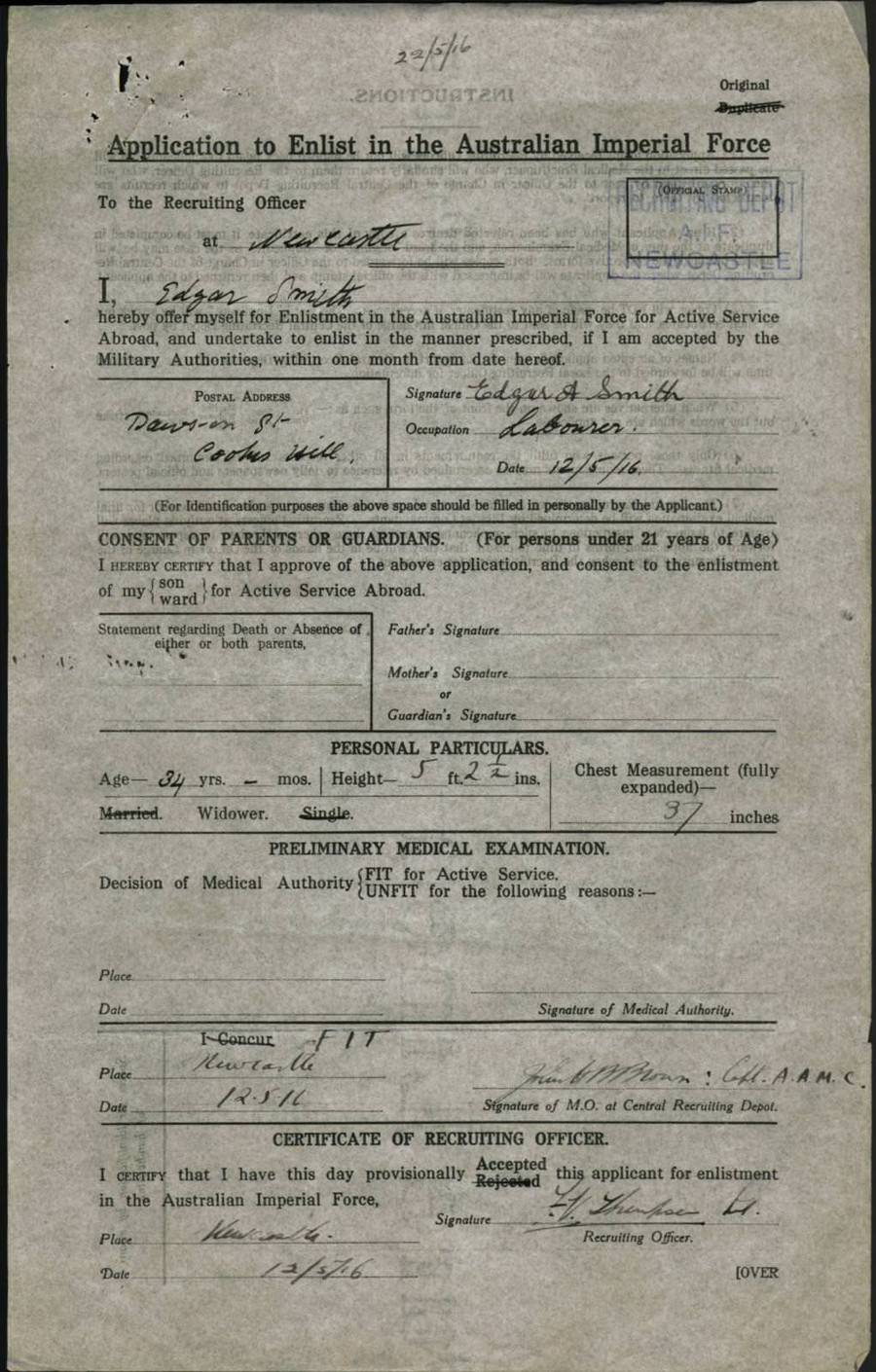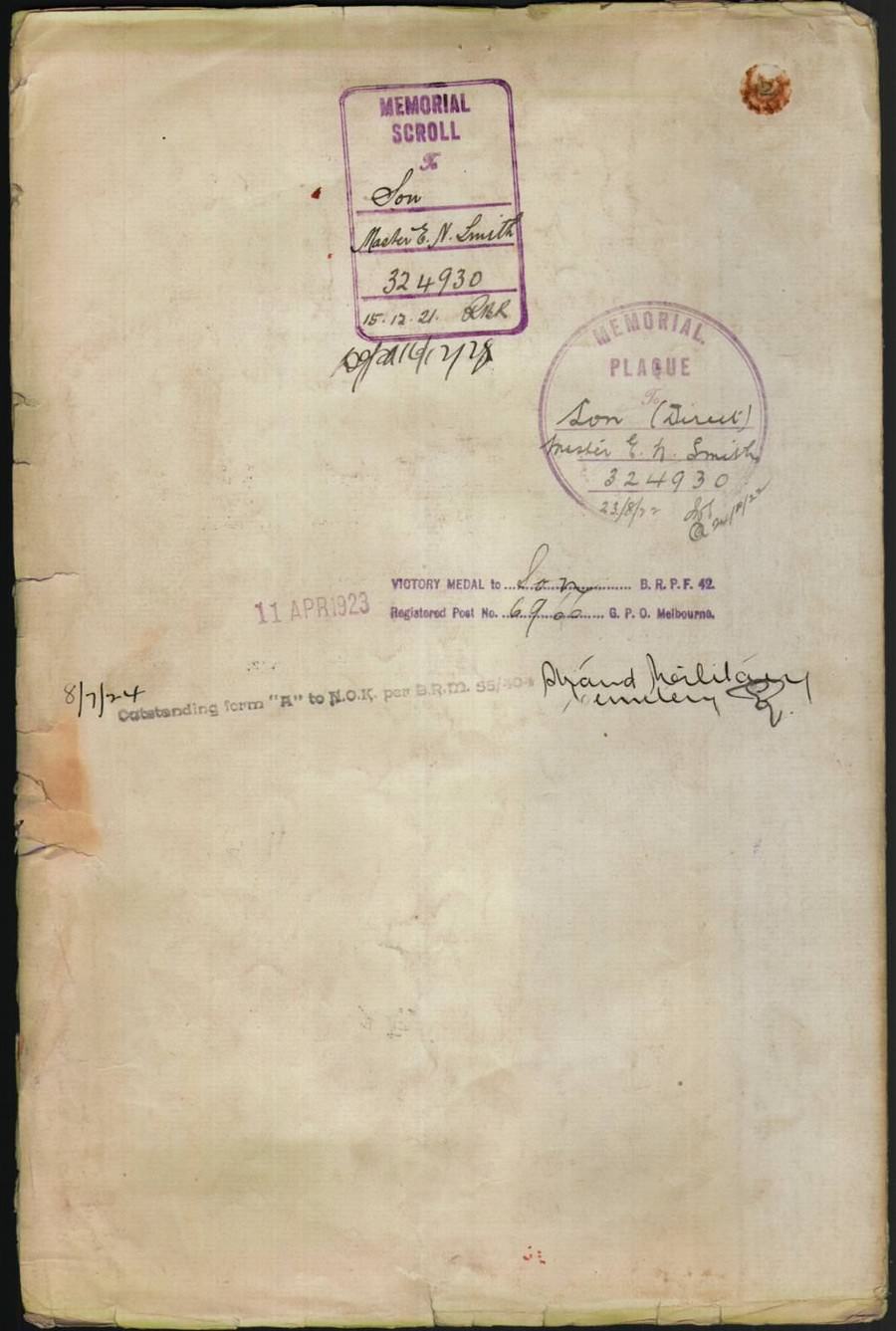 © Commonwealth of Australia (National Archives of Australia)
Under Construction; 08/10/2016.
Web Counter
---