Albert George Smith enlisted with the AIF on the 30th November 1915 and was allocated to A Company 35th Battalion when they were raised in January 1916 and was an original member of the Battalion.
02/03/1918.
MILITARY SERVICE MEDAL.
Private: 211 Albert George SMITH 35th Battalion AIF. For marked devotion to duty and conspicuous courage during period from 22nd September 1917 to 24th February 1918. As a Linesman and Runner he has been called upon during the above period to do muchimportant and dangerous work in maintaining telephone lines and carrying messages, especially during operations in October 1917 before Passchendaele. Despite heavy shelling and adverse weather conditions his work has always been carried out in the best possible manner and with commendable prompitude.
London Gazette 17th June 1918. Page 7180 Position 3.
Commonwealth of Australia Gazette 7th of November 1918. Page 2115 Position 25.
15/07/1918.
Informant; Private: 211 Albert George SMITH Private: 100 Augustus HINDS a Signaller to A Company was an old hand - did not know his initials or number (known as Circus Hinds). At Passchendaele on 12th October about 12-30p.m during our advance has his leg blown off by shell and died at Dressing Station. Informant was told the above by Signaller Private: 164 John O'NEILL and others of A Company. Don't know where buried. He came from Newcastle.
Harefield, England.
John returned to Australia on the 11th May 1919.
Family Information
John was a single 23 year old Wheeler from Northcote Street, Aberdare, N.S.W. upon enlistment.
Military Records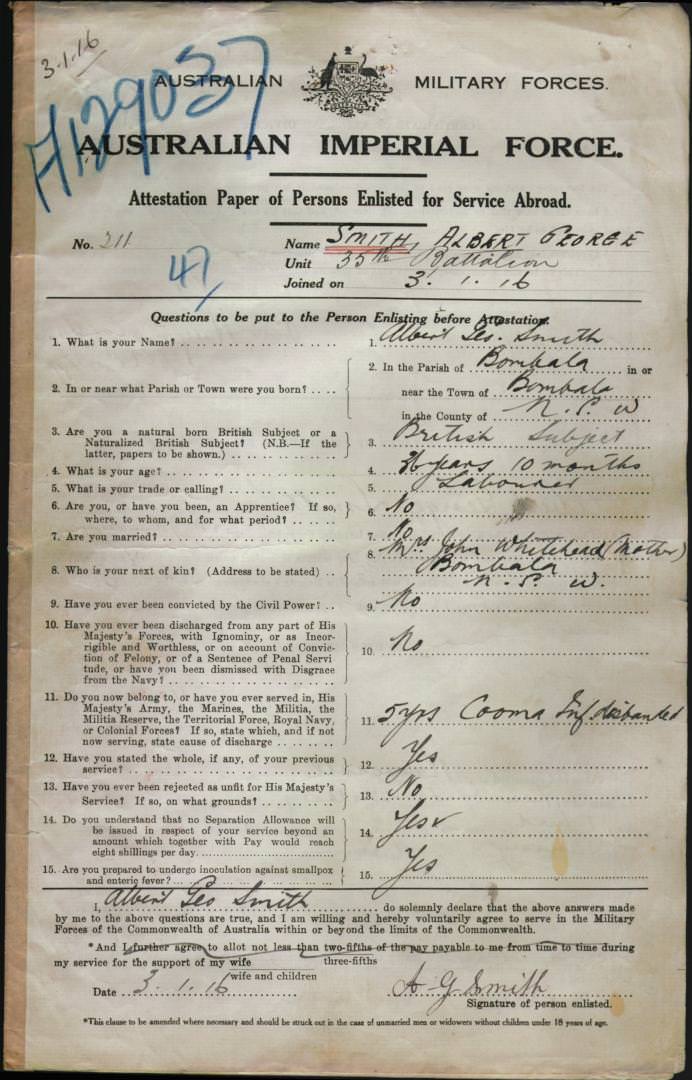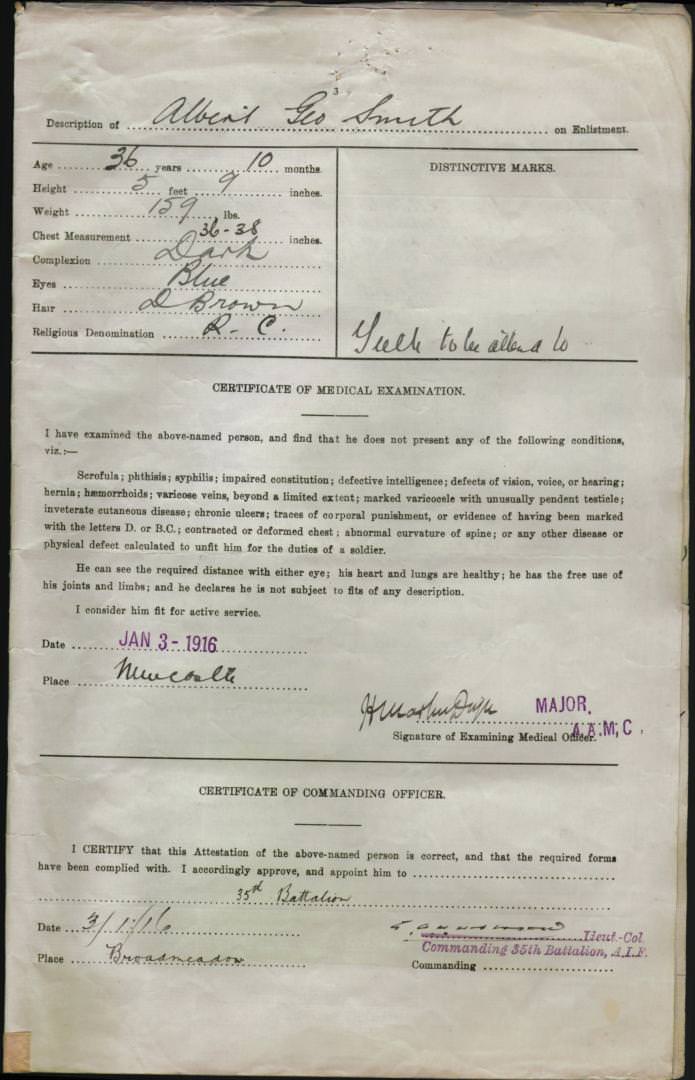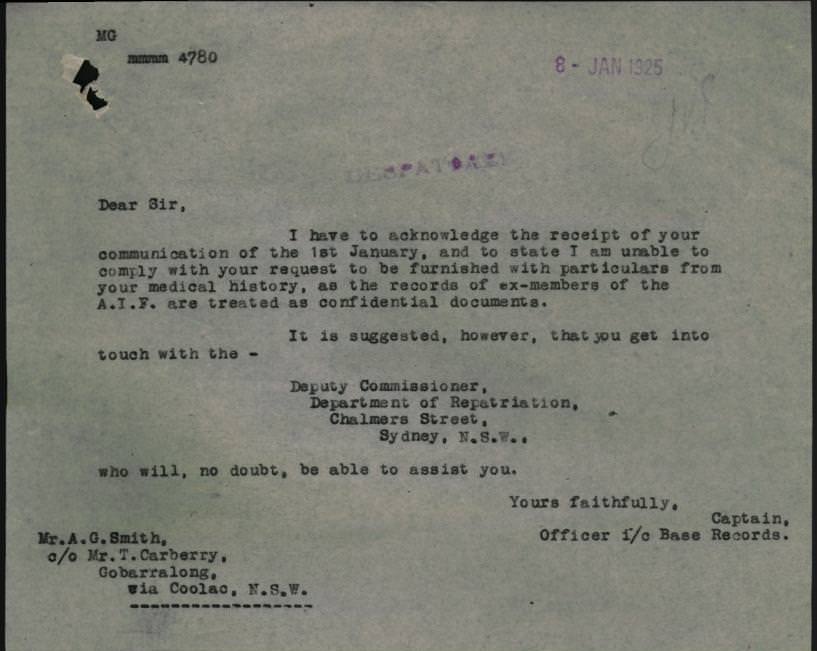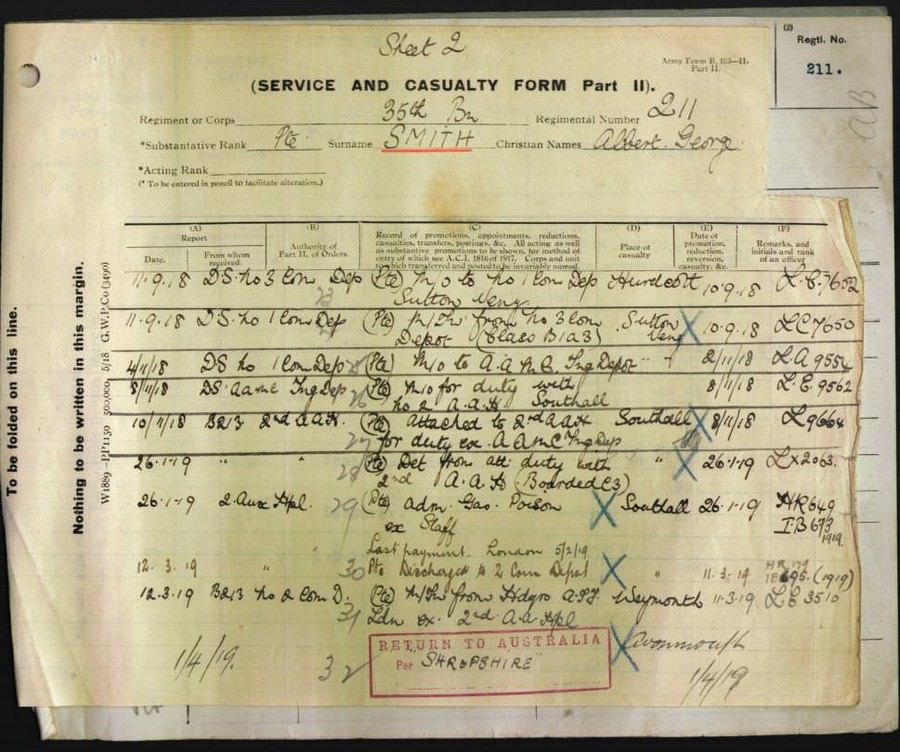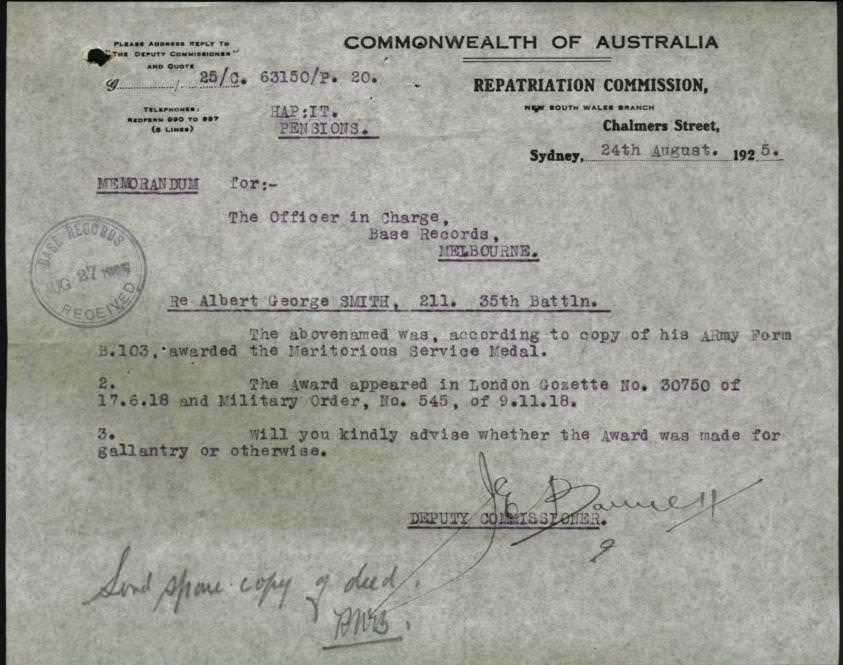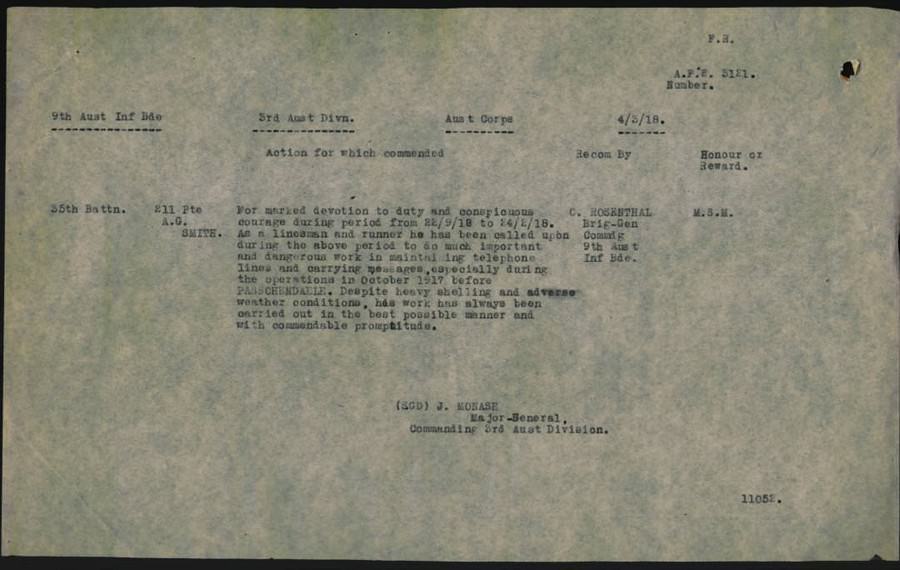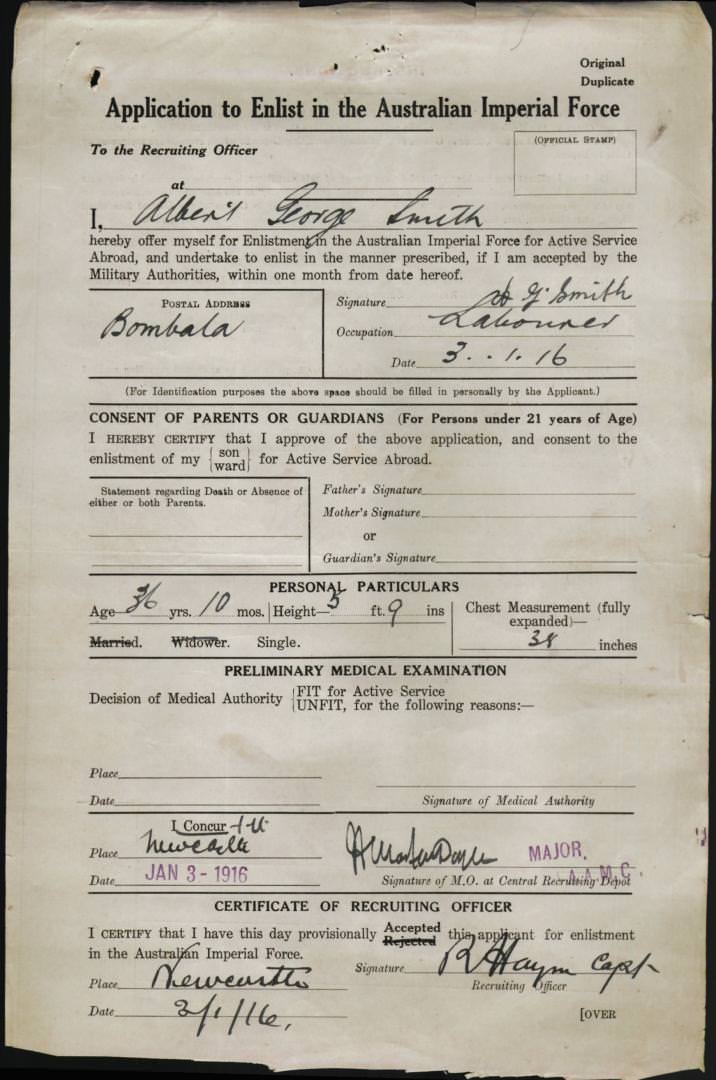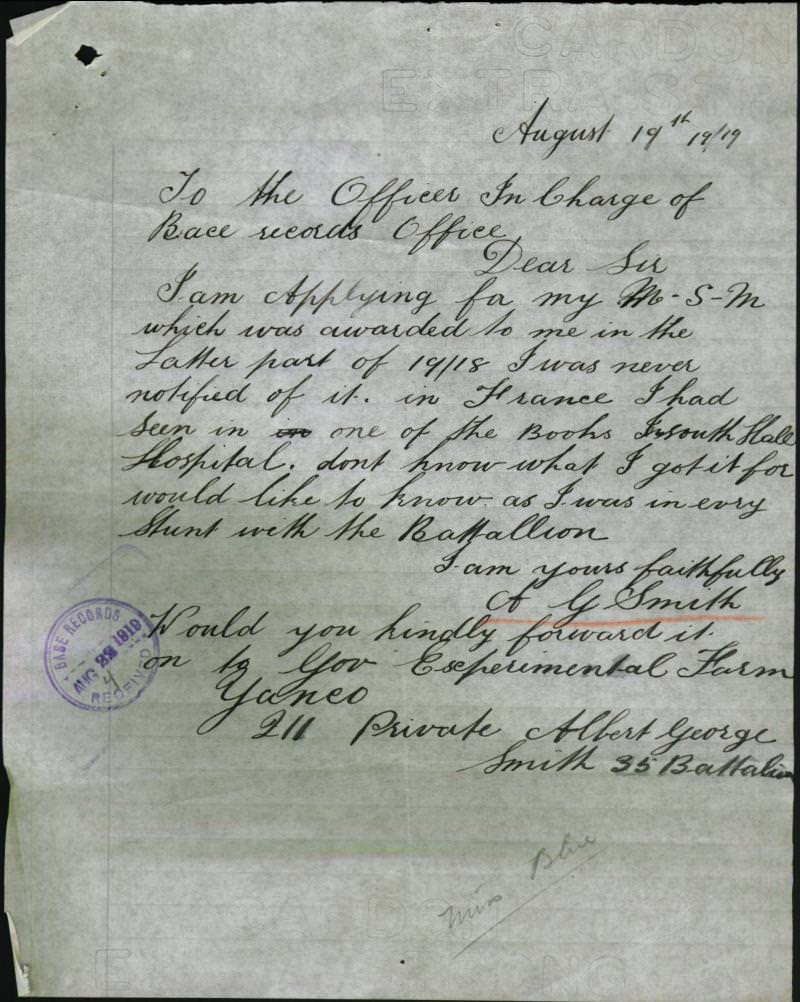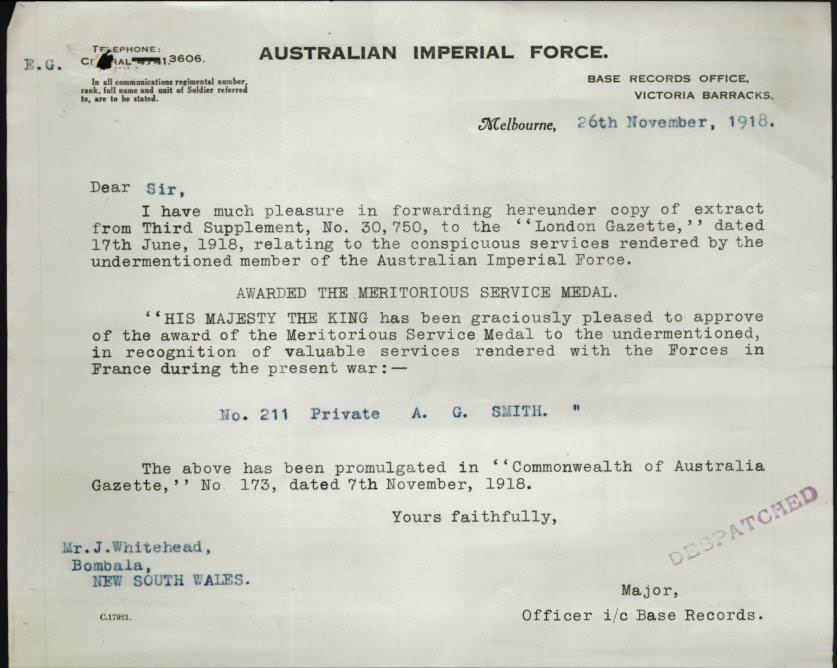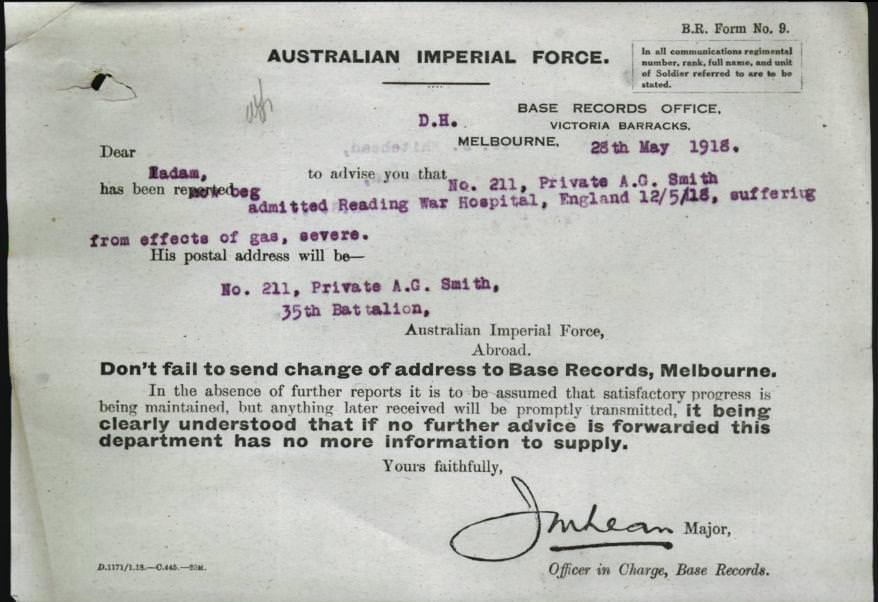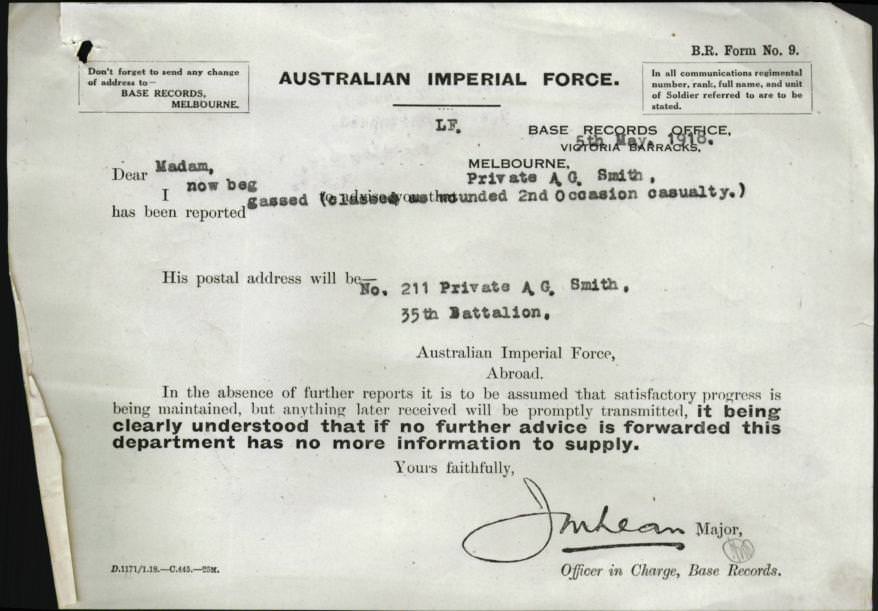 © Commonwealth of Australia (National Archives of Australia)
Under Construction; 14/06/2013-31/08/2016.
Web Counter
---