Francis Mills enlised under the name of George Slade with Headquarter Company 35th Battalion AIF on the 4th January 1916 and was an original member of the Battalion and embarked from Sydney on board HMAT A24 "Benalla" for England on the 1st May 1916.
12th November 1917.
Informant: Private: 1452 George SLADE. I knew 2nd Lieutenant: 526 Robert Donaldson PERRAU. He War Dark. He came from Hamilton I think. He had been C.S.M. of B Company. He was killed at Messines about June 11th by concussion in the new front line just after we had taken it. The Officer Commanding Captain: William Vere Jardine BLAKE. (now Major) sent word down by a runner to get him down to be buried at the back of the line in Plugstreet Wood Cemetery, but I do not know if he was got down. The shelling was very heavy just there. We held the ground. I didn't see him killed. The runner said he was killed outright.
Australian Camp Roulles.
Family Information
George was a single 26year old Labourer from Nelson Street, Wallsend, N.S.W. upon enlistment. His next of kin was recorded as Ms Tandy of 31 Long Street, Newtown via Sydney. Mr A Hamer of Mount View Road Cessnock, N.S.W. wrote to the Public Trustee in Sydney informing them that he was the next of Kin to Signaller Private: 1452 George SLADE? Francis died in 1928 and there is no record of him being married nor any record of his parents names. I can not find any birth record under both names in New South Wales.
Military Records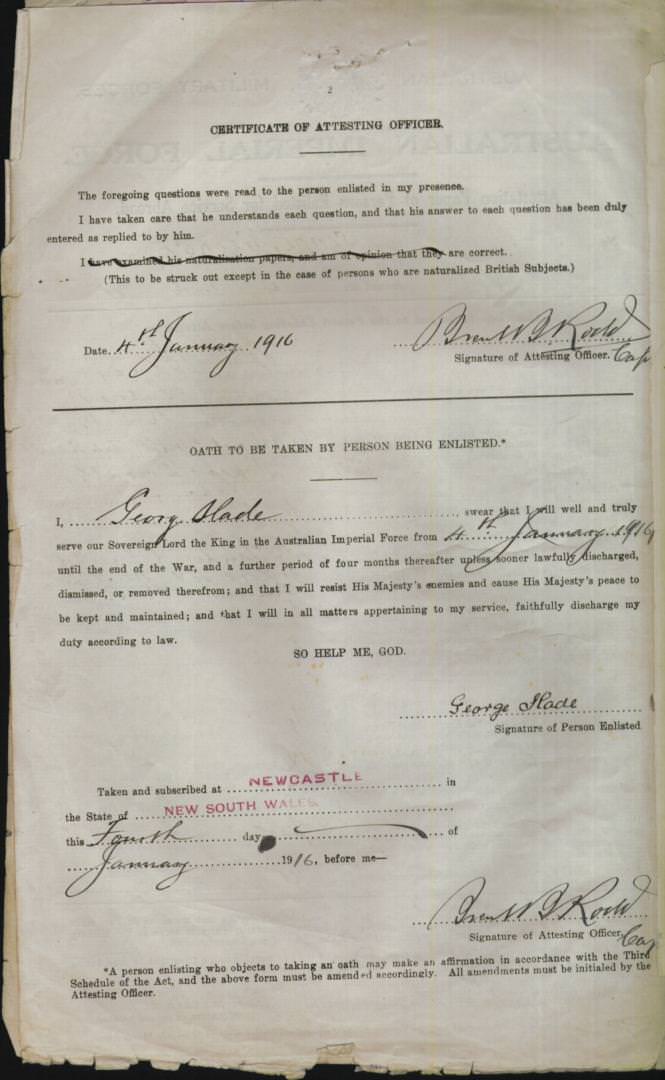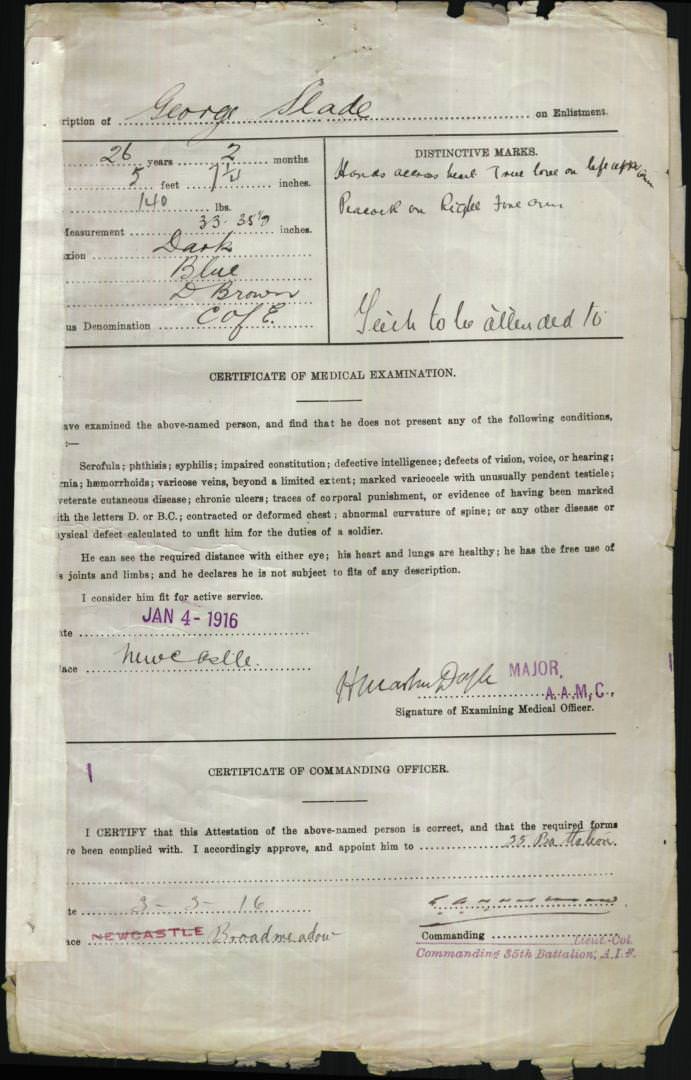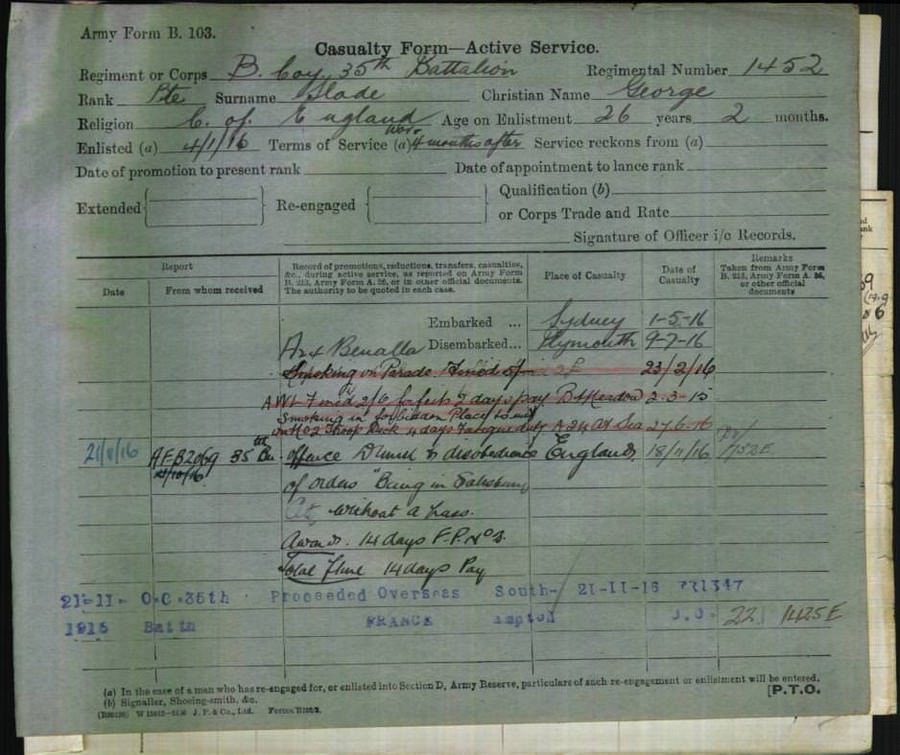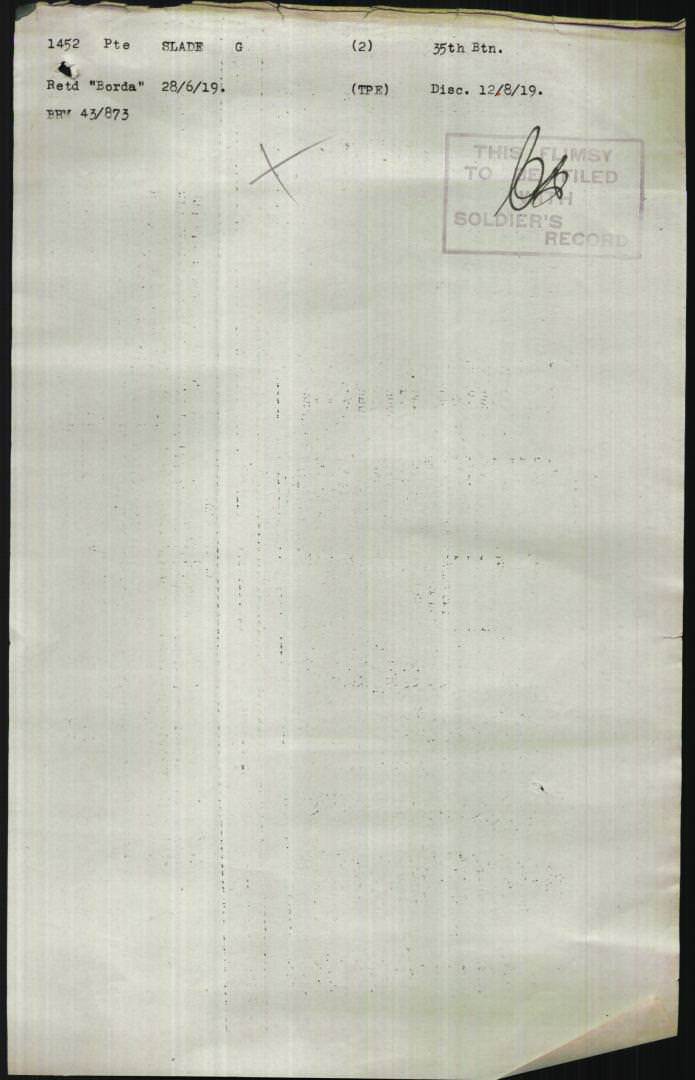 © Commonwealth of Australia (National Archives of Australia)
Under Construction; 16/05/2013-11/04/2016.
Web Counter
---