On 1st May 1916, the Battalion left by Train from Farley Station for the Showground in Sydney, equipped with kit bags and neccessary clothing, and was reviewed in Moore Park by General RAMACCOTTI. On the following morninng, 2nd May 1916 the men embarked on the transport HMAT A20 "HORORATA" and sailed at 4:00pm".
H.M.A.T. A20 "HORORATA"
Family Information
Harry was a single 22 year old from Minmi, New South Wales upon enlistment. His brother Private: 554 Thomas Frederick SHEARS 34th Battalion.
Minmi Public School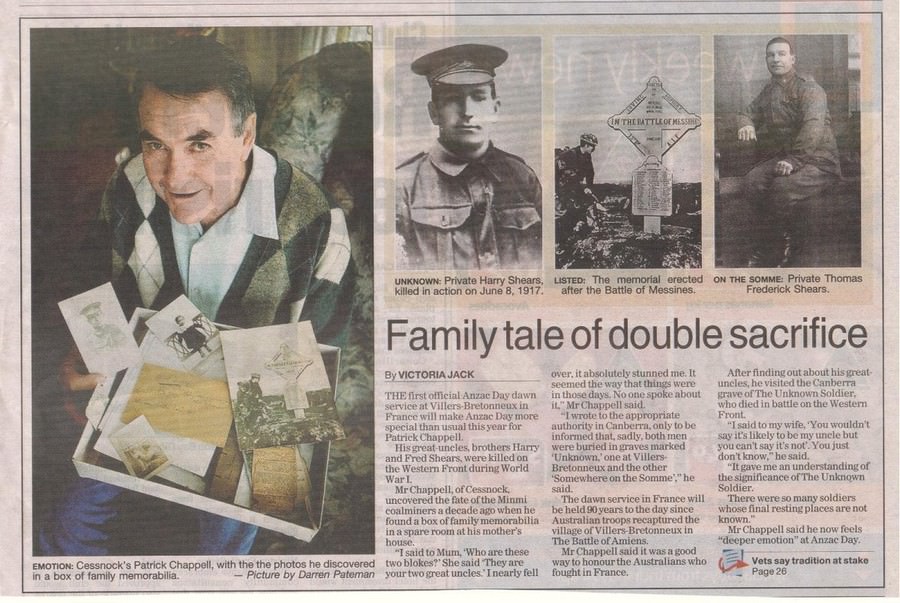 April 2008
Minmi Cemetery
Military Records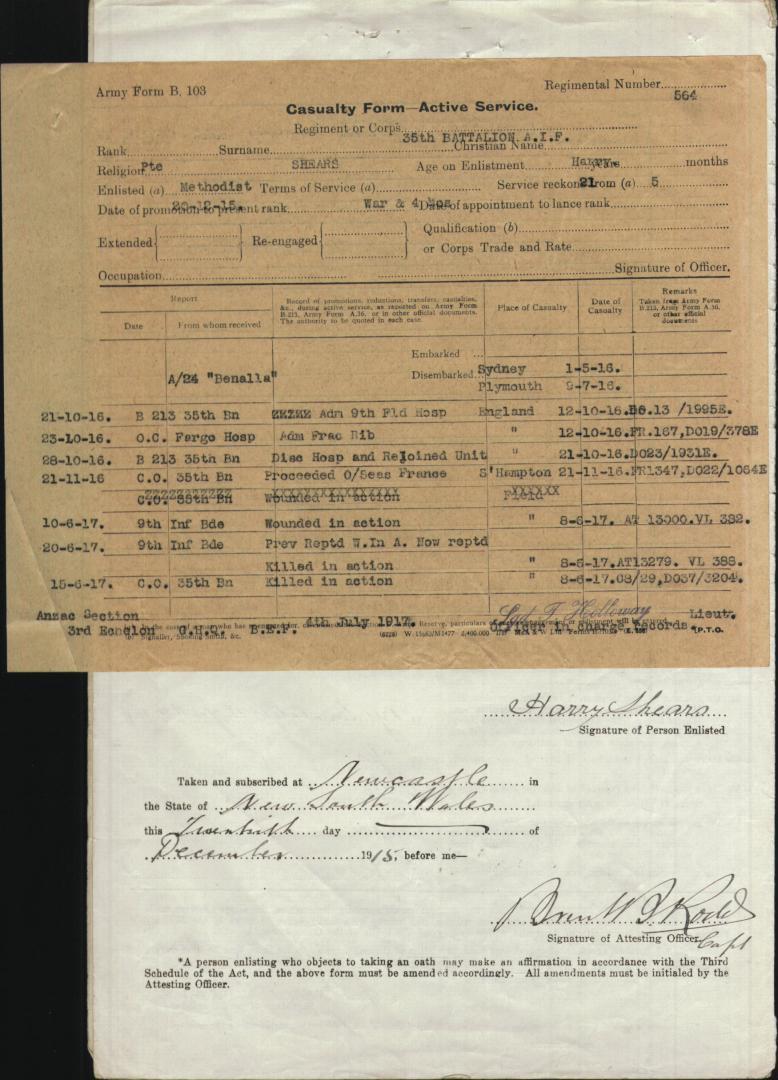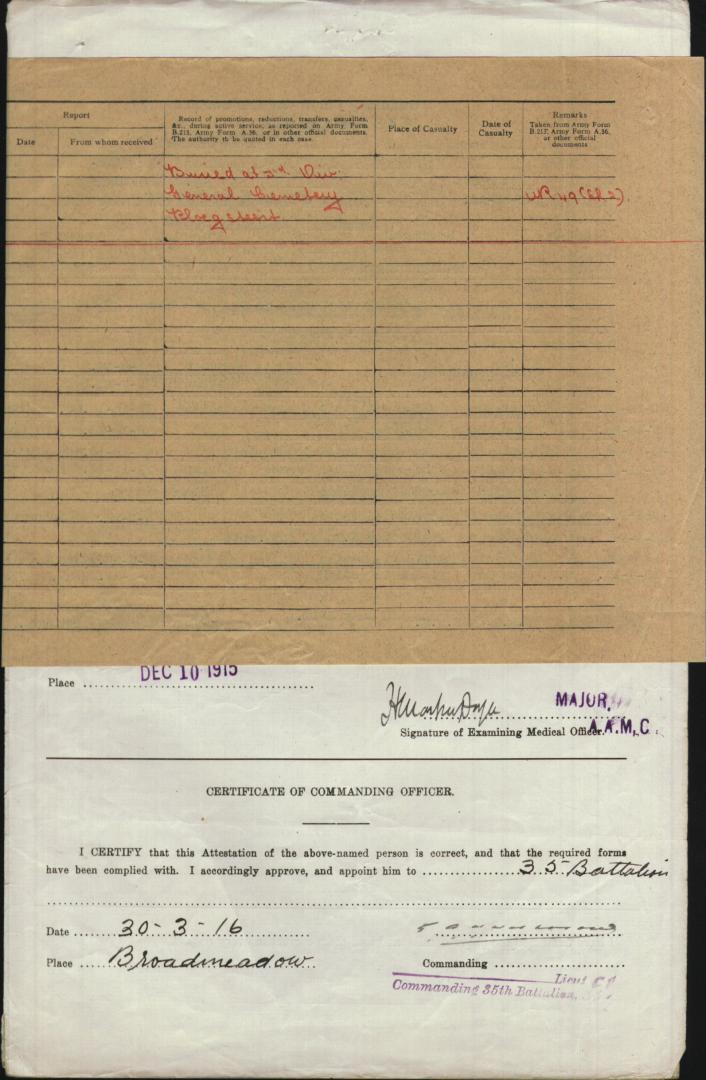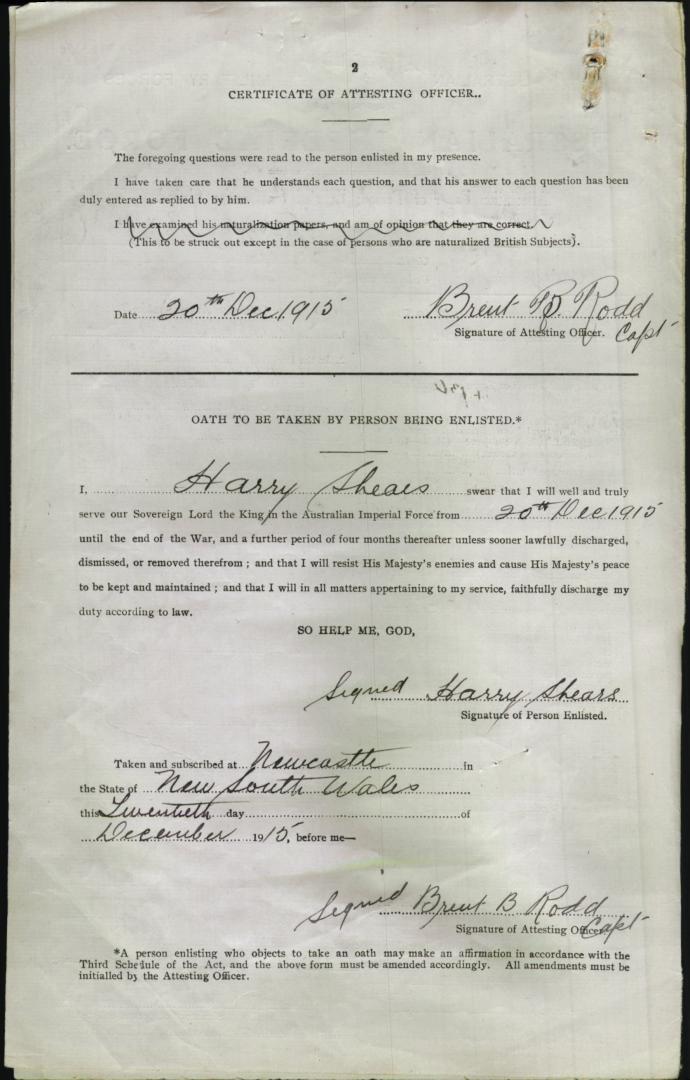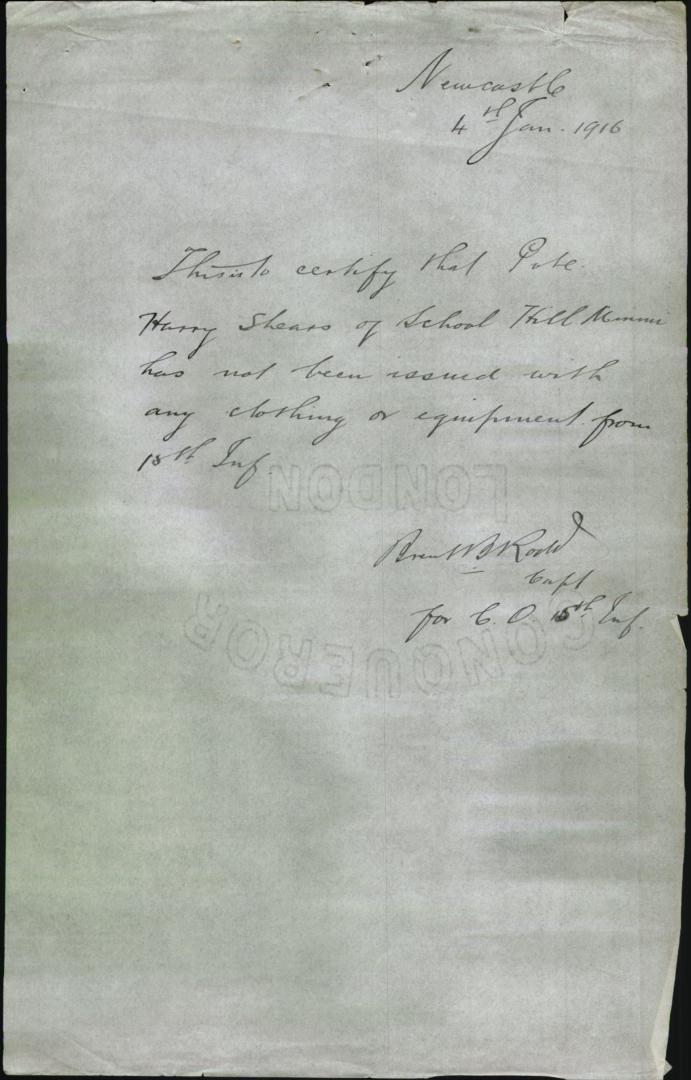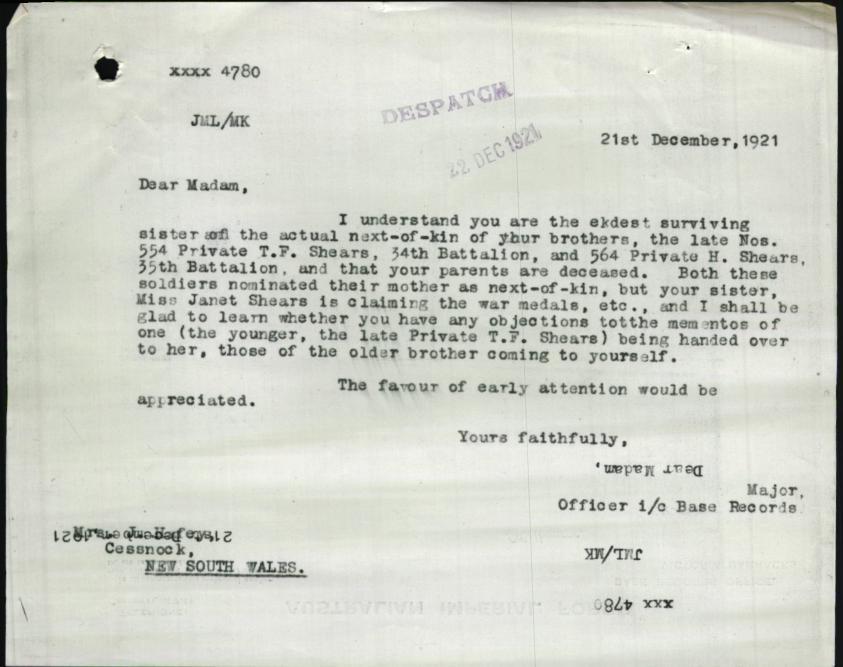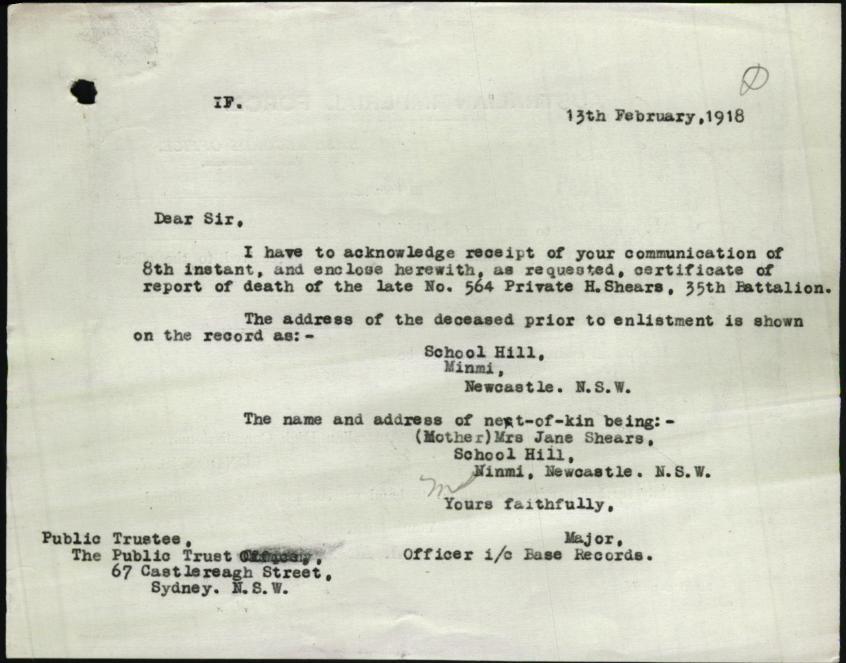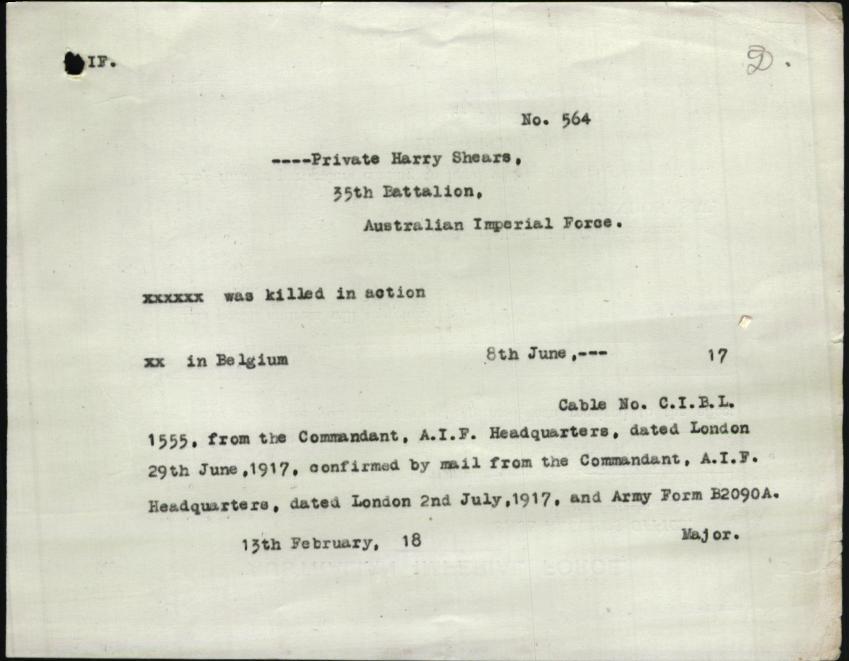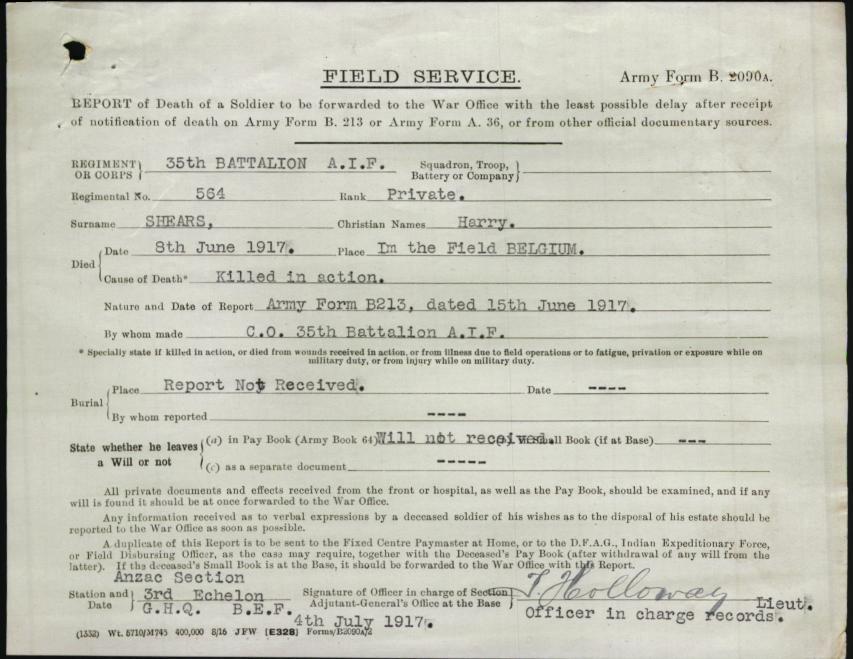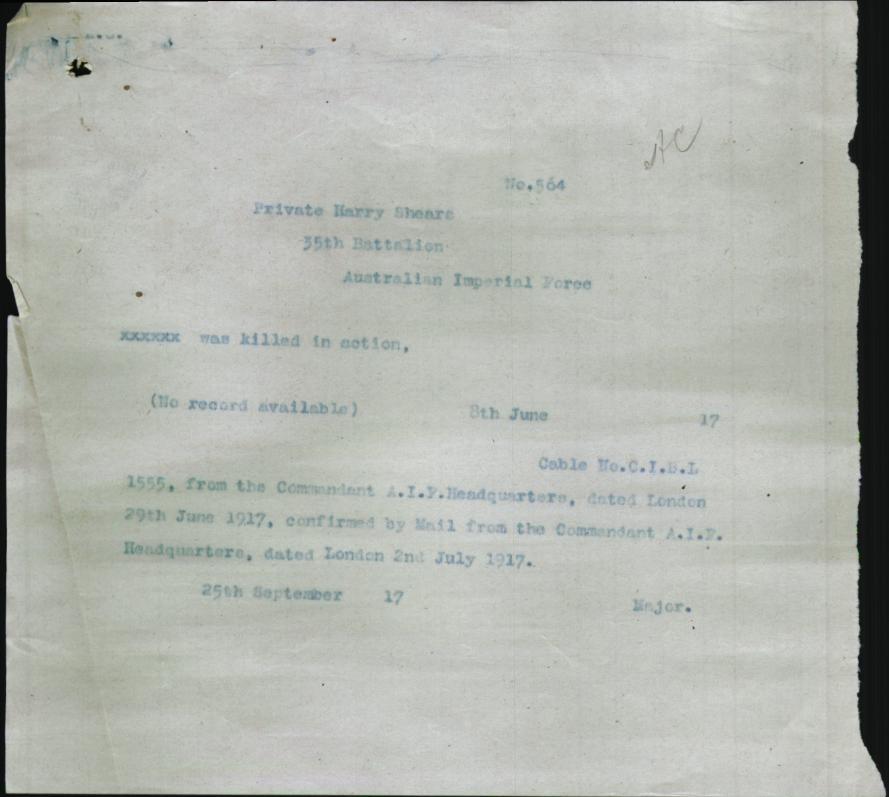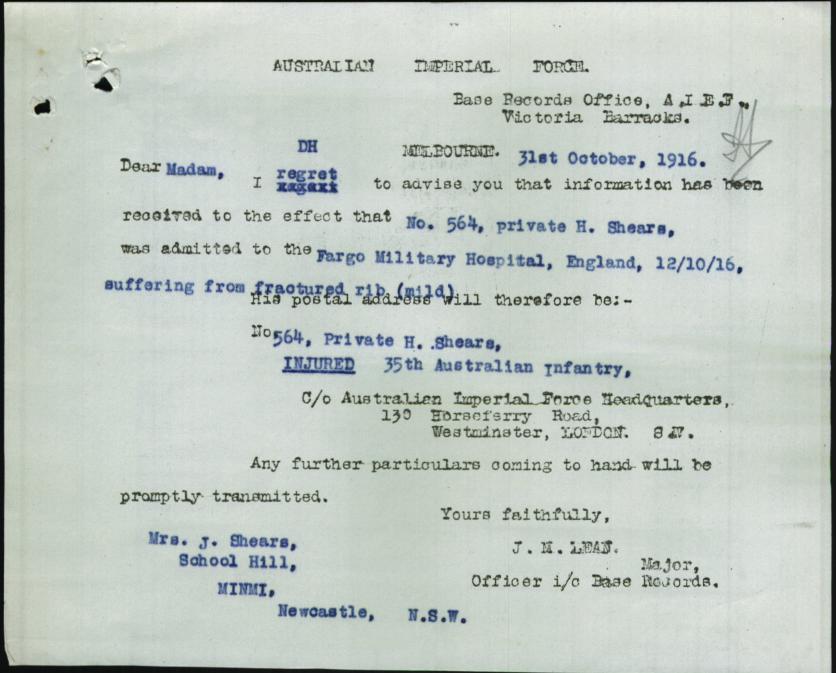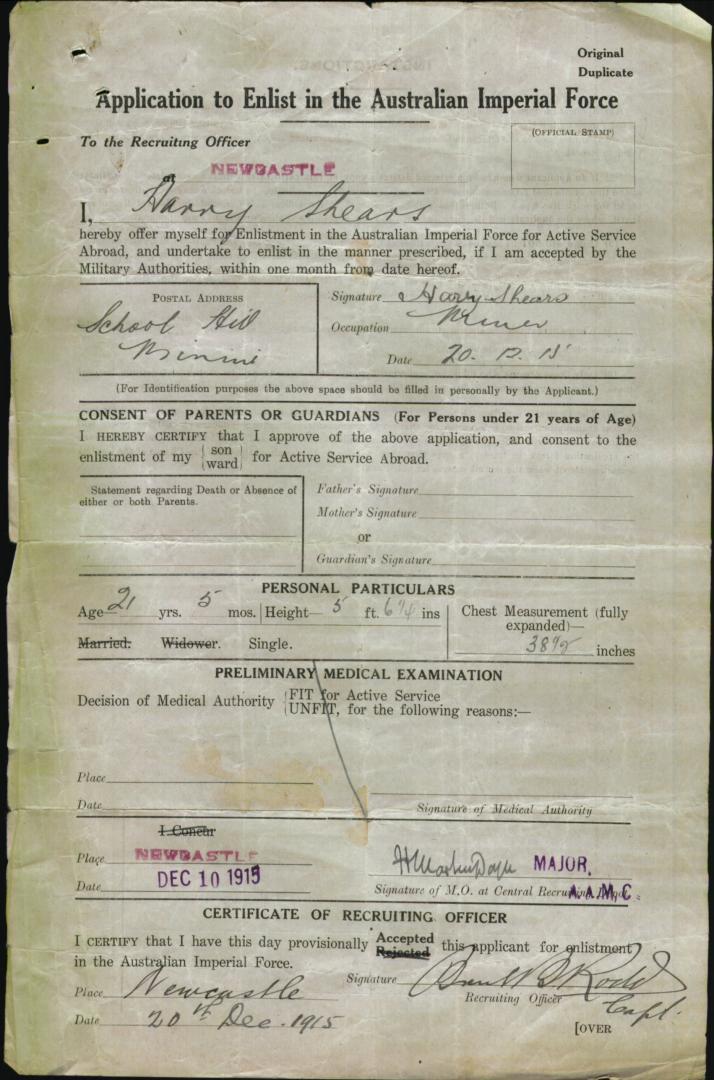 Under Construction; 04/05/2008-16/08/2014.
---
Web Counter
---