Herbert served with theBechvanalander Border Police 1894-95, Matebele Mounted Police 1896-1901 and King Edwards Horse 1902-1907 before being discharged and temination of service.
A photo copy of a picture from the K.E.H. Bulletin 1953 of the Late H. H. SHAW, Sydney N.S.W. Australia in his WW1 uniform with 4 chevron stips on his right sleave and a R.S.M Badge was with items aquired with his WW1 medals and medal bar.
Australian Squadron, Kings Colonial Imperial Yeomanry. 1902-1907.
(Photo; courtesy Peter Nemaric. 2013)
Family Information
Herbert was a married 43 year old Photographer from South Head Road Waverley, N.S.W. upon enlistment. His wife Fanny, stage name Fanny Ellis was an Australian Actress of the stage and threatre. After serving with the Headquarters Administration as a Photographer for War Records Department with Frank Hurley, Herbert returned to Australia and continued to work with Hurley for a number of years. He also wrote music for his wife Fanny to perform and acted himself for a number of years. Herbert and Fanny Shaw had a daughter Dulcie Shaw Born Abt Oct 1899, Cape Town, South Africa. and a son Ray Shaw who becamme a Doctor from Vaucluce via Sydney.
Actress Fanny Shaw. Alias Fanny Erris (Stage Name)
28 August 1909. The Bushwoman. King's Theatre, Melbourne, VIC. Bert Bailey Actor. Lillie Bryer Actor. Max Clifton Actor. Edmund Duggan Actor. Laurence Dunbar Actor. Fanny Erris Actor.Temple Harrison Actor. J. H. Nunn Actor. Roy Redgrave Actor. Daisy Scudamore Actor. Stirling Whyte Actor. Bert Bailey Director. Edmund Duggan Director. Jo Smith Playwright.
26 December 1912. The Girl of the Never Never. King's Theatre, Melbourne, VIC. Lillie Bryer Actor. Edwin Campbell Actor. Max Clifton Actor. Eugenie Duggan. Actor. Fanny Erris Actor. Helen Fergus Actor. Cyril Mackay Actor. Frank Mills Actor. J. H. Nunn Actor. Olive Wilton Actor. Jo Smith Playwright.
4th August 1910. Australia. (Silent Movie) The Squartters Daughter.
Olive Wilton. C Rossmore. Florence Ritcher. J.H. Nunn. C Moore. George Mackenzie. Kathleen Lorimer. Fred Kehoe. Templeton Harrison. Fanny Erris Edmund Duggan. George Cross. Max Clifton. W Chainey. Edwin Campbell. Lily Bryer. Rutland Beckett. Bert Bailey.
"For a brief season commencing Tuesday, October 8 1907" Lessee and manager: Edwin Geach ; managers: Herbert Leigh, M. Marcus ; director: George E. Bryant ; scenery: Alfred Clint & Associates ; musical director: H. Henningham. Cast includes: Robert Inman, S. A. Fitzgerald, Augustus Neville, George E. Bryant, Harold Carr, Herbert Shaw, E. M. Beresford, Stuart Clyde, Arthur Blakeley, Lancelot Vane, Beatrice Usher, Fanny Erris, Baby Watson, Miss Khadijah Cooper
"HOME SWEET HOME"
17th December 1907. Nelson Evening Mail. The opening performance of Mr Allan Hamilton's Dramatic Company will be given tomorrow at the the Theatre Royal, and judging from the number of seats already booked Jackson's a very succesful season may well be expected. "Home Sweet Home" will be played for one night ans "A Message from Mars" will be produced on Thursday. Among the Company are Mr Robert Iuma, Mr George E Bryant (Late of Squad Man Company) Mr Harold Carr (Late of Mr Bland Holt's Company) Mr S A Fitzgerald, Mr August Neville, Mr Herbert Shaw Mr E M Bereford, and mesdames Hilda Fraser, Beatrice Usher, Fanny Erris, Kliadijah Cooper, and litte Baby Watson. Miss Fanny Erris who has been engaged by Mr Allan Hamilton for this tour, arrived only a few days ago by the "OrmuZ" from London, and comes with excellent credentials from England and Africa. As principle boy, Miss Erris has fulfilled engagements with several of the leading managers, whilst in South Africa she was associated with Mr Herbert Flemming in "The Wheelers"
2th January 1908.
Business manager: Herbert Leigh ; director: George E. Bryant ; musical director: H. Henningham ; scenery: Alfred Clint. Cast includes: Robert Inman, George E. Bryant, S. A. Fitzgerald, Augustus Neville, Lancelot Vane, Arthur Blakely, Harold Carr, Herbert Shaw, E. M. Beresford, Stuart Clyde, A. Campbell, Henry Vincent, Reg. North, Cecil Newman, Fanny Erris, Hilda Fraser, Beatrice Usher, Baby Watson, Addie Bryant, Stella Ashe, Hazel Hart, Gertrude Smith, Miss Khadijah Cooper.
15th February 1908. The West Australian (Perth)
Mr. Allan Hamilton's new dramatic company, now in Tasmania, consists of a number of well-known artists, 'many of whom are established favourites in Australia: Included in a long list are Mr. Robert Inman. Mr. G. E. Bryant (late the "Squaw Man Co."). Mr. Har old COarr (late of Bland Holt Co.), Mr. S. A. Fitzgerald, Mr. E. Beresford, Mr. Lancelot Vane, Mr. Stuart Clyde. Mr. Herbert Shaw. Miss Khadgah (Dina) Cooper, Miss Fanny Erris, Miss Hilda Fraser Miss Beatrice Usher, and Little Baby Watson. The company has 're cently concluded a four months' tour of New Zealand. during which 22 towns were visited, the audience in each place being enthusiastically appreciative They are due to open at the Theatre Royal, Adelaide, on March 2. The re- pertoire of pieces includes "Little Lord Fauntleroy," with little Baby Watson in the name part, "Home, Sweet Home," and "A Message from Mars." Concerning the -last mentioned production. The Press of New Zealand and Tas mania says that the acting is as good and in some instances better than that of the original production by Mr. W. F. Hautrey's company.
The Squatter's Daughter 1910. (Silent Film)
The Squatter's Daughter is a 1910 Australian silent film based on the popular play by Bert Bailey and Edmund Duggan. The plot concerns the rivalry between two neighboring sheep stations, Enderby and Waratah. This version includes the subplot about the bushranger Ben Hall which was not used when the play was adapted again in 1933. Filming took place in June 1910 with cast from the acting company of theatre producer William Anderson at the Kings Theatre Melbourne, many of whom had just appeared in The Man from Outback, also by Bailey and Duggan. Theatre star Olive Wilton played the lead role, with Bailey and Duggan in support. One of her leading men, George Cross, later became a casting director for Cinesound Productions. Shooting took place in Ivanhoe and other surrounding districts of Melbourne entirely outdoors, even interior scenes. "Under these circumstances brilliant sunshine was the main factor to be wooed," recalled Olive Wilton. "It seemed impossible to acquire sufficient light without a constant battle against high wind, which made these interior scenes a nightmare, with hair and clothes blowing in all directions.
Directed by: Bert Bailey
Produced by: William Anderson
Cast: Bert Bailey Edmund Duggan Edwin Campbell Fanny Erris George Cross George Mackenzie J.H. Nunn Kathleen Lorimer Max Clifton Olive Wilton Rutland Beckett Templeton Harrison.
Military Records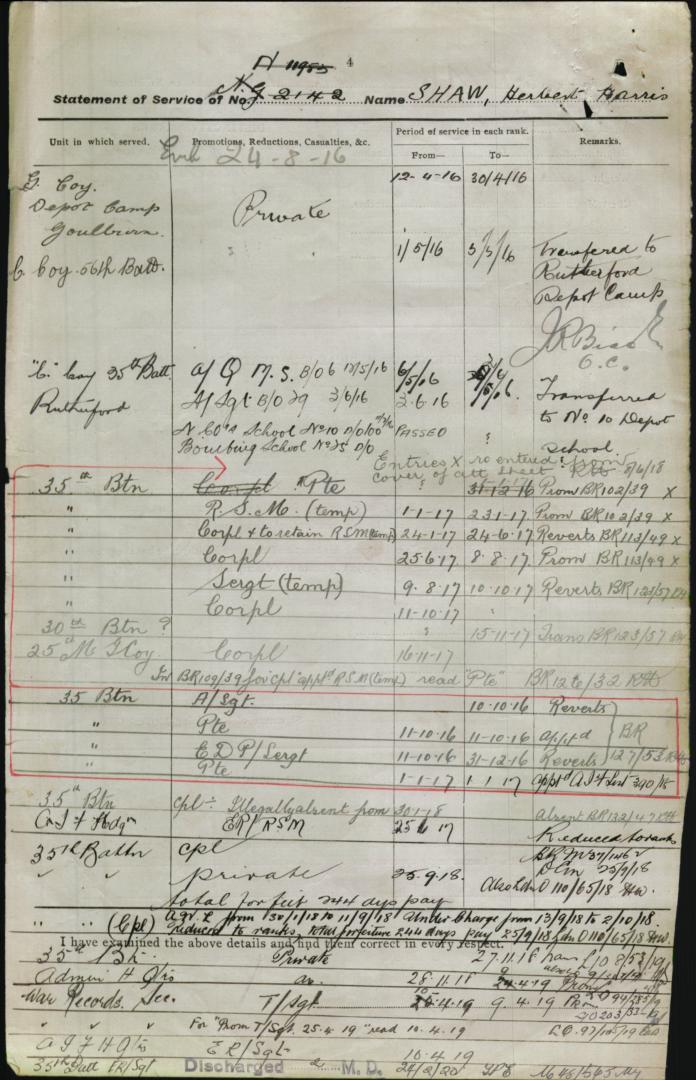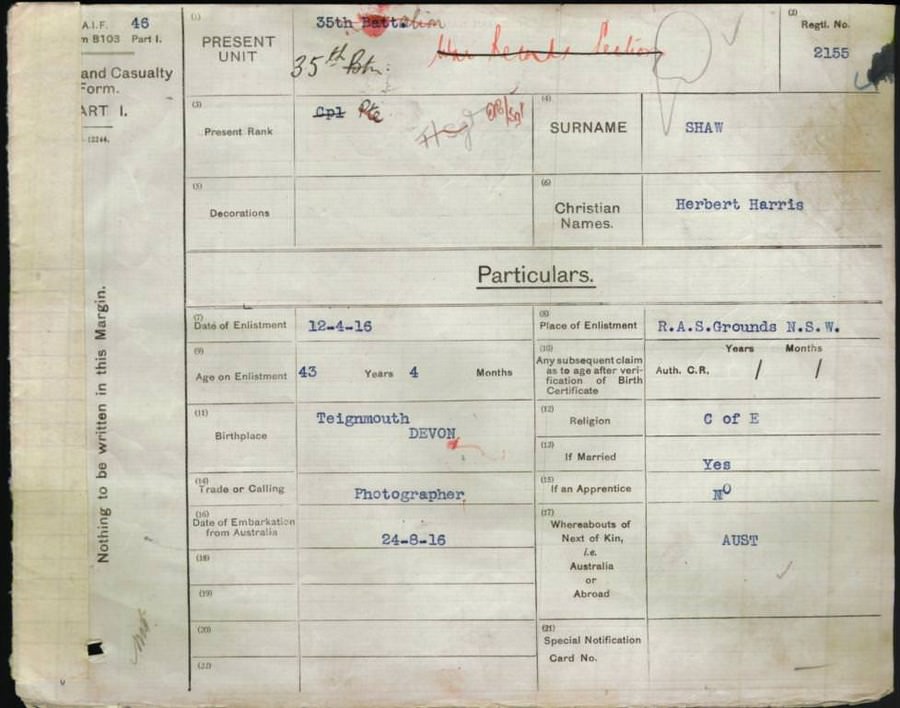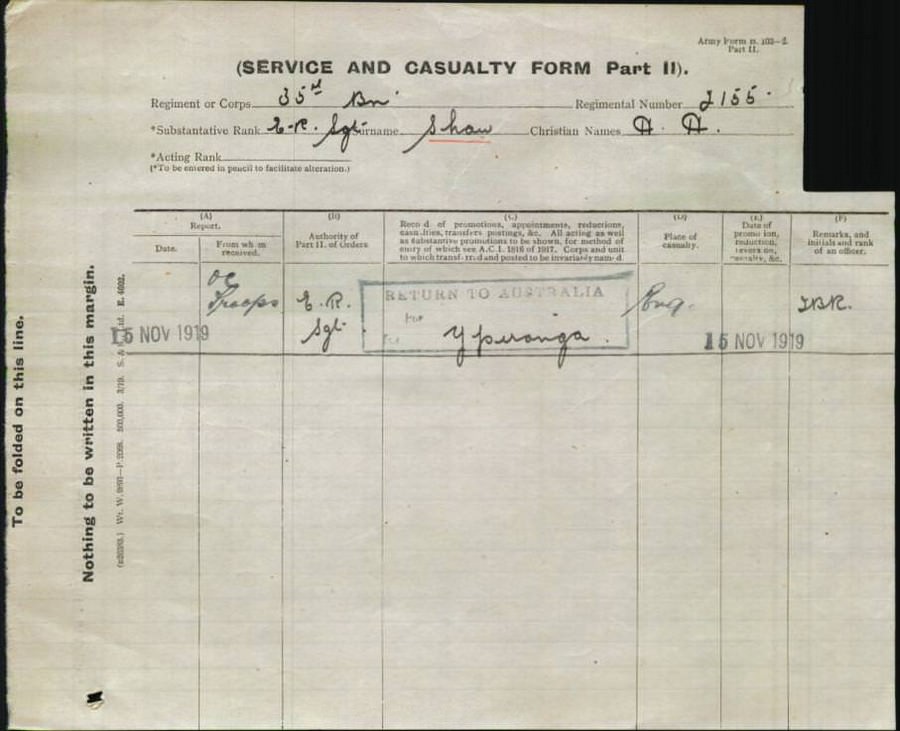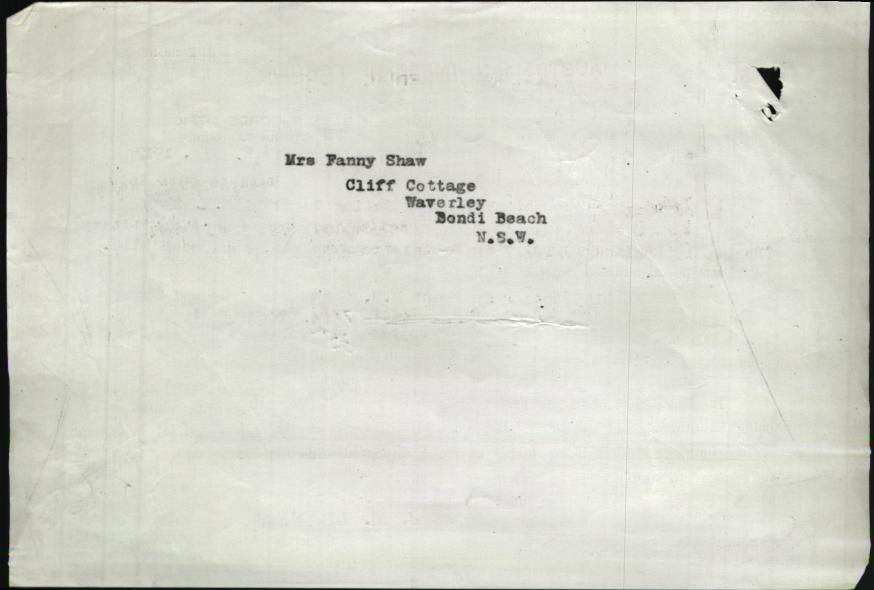 Under Construction; 31/01/2007-08/01/2014.
---
Web Counter
---