MAIN MENU. 35th BATTALION PAGE.
---
35th BATTALION A.I.F.
Private: 1243 George SANDERSON. Belgian Croix de Guerre
---
Born: New Lambton, New South Wales, Australia. Birth Cert:
---
Father: Samuel Sanderson.
---
INFORMATION
George Sanderson enlisted at Newcastle, N.S.W. on the 7th January 1916.
BELGIAN CROIX de GUERRE
Decoration and Medal conferred by His Majesty The King of the Belgians.
Commonwealth Gazette: 23rd July 1919. No:91.
Family Information
Military Records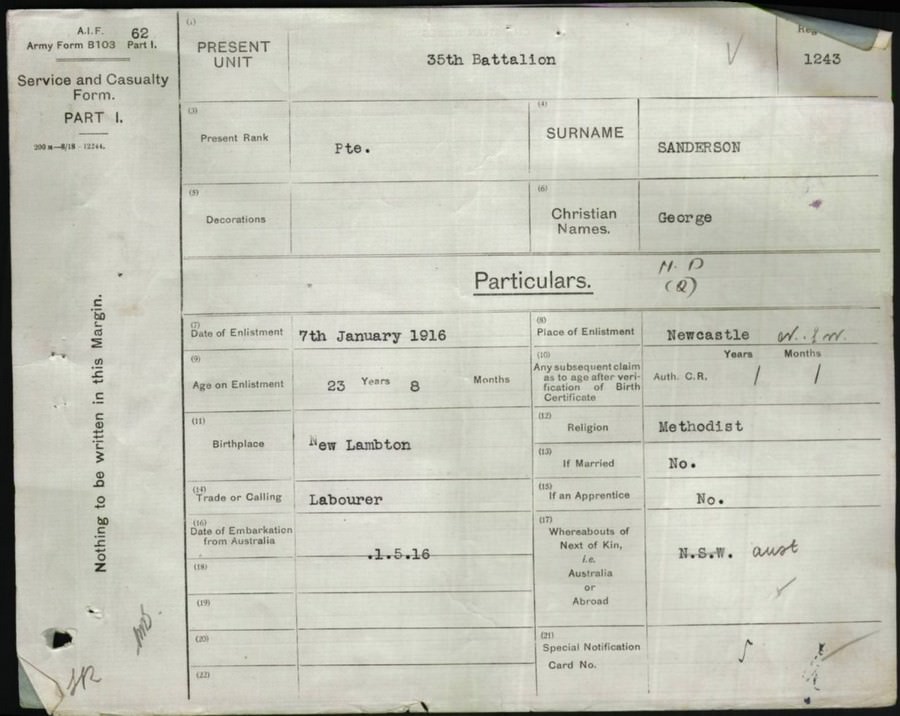 © Commonwealth of Australia (National Archives of Australia)
Under Construction; 16/03/2017.
Web Counter
---