William Barrington rothery enlisted on the 10th of August 1915 with the rank of 2nd Lieutenant and was posted with the 5th Reinforcements 34th Battalion, and left Sydney on board SS "Napier" on the 17th of November 1916 and disembarked at Devonport, England on the 29th January 1917.
11/10/1917
Informant; Lieutenant W.B. ROTHERY. Transport Officer, 34th Battalion. I was in command of the Transport Section. On the night of 11/10.17 the Transport Section was bivouacked at CAVALRY FARM, close to YPRES (due east of Ypres) Driver 1498 Stanley Clifford WALSH was sleeping in a shell-hole with a bivoac sheet on him. Some time later in the night an enemy long range gun shelled the camp, and a shell falling in shell-hole expolded and wounded Walsh and another man. They both died there shortly after and were buried in a Soldier's Cemetery opposite the Field Dressing Station, and crosses were erected by their comrades. There was a funeral service by the Padre. He was an excellent Soldier, exceedingly brave and a splendid man.
William returned to Australia on the 10th of March 1918.
Family Information
William was a 32 year old Station Manager/Grazier from "Quinton" Dundas, N.S.W. upon enlistment where he lived with his wife Edith. His parentsBarrington and Florence Rothery were married in 1882 at Orange, N.S.W. Marriage Cert:6256/1882 and had 4 children. William Barrington Rothery born 1883 at Orange, N.S.W. Birth Cert:28630/1883 and died in 1962 at Manly, N.S.W. Death Cert:3500/1962. Alice Emily Rothery born 1885 at Carcoar, N.S.W. Birth Cert:16797/1885. Rosa Lydia Rothery born 1887 at Carcoar, N.S.W. Birth Cert:17959/1887 and died in 1974 in N.S.W. Death Cert:52293/1974. Mary G Rothery born 1889 at Carcoar, N.S.W. Birth Cert:17230/1889.
Military Records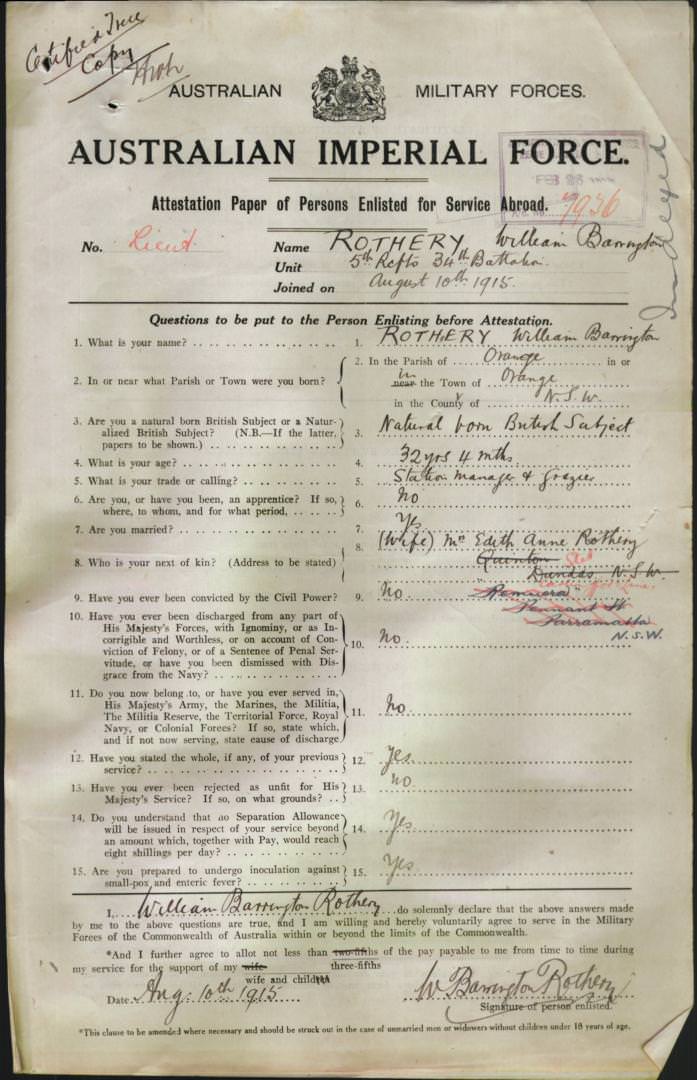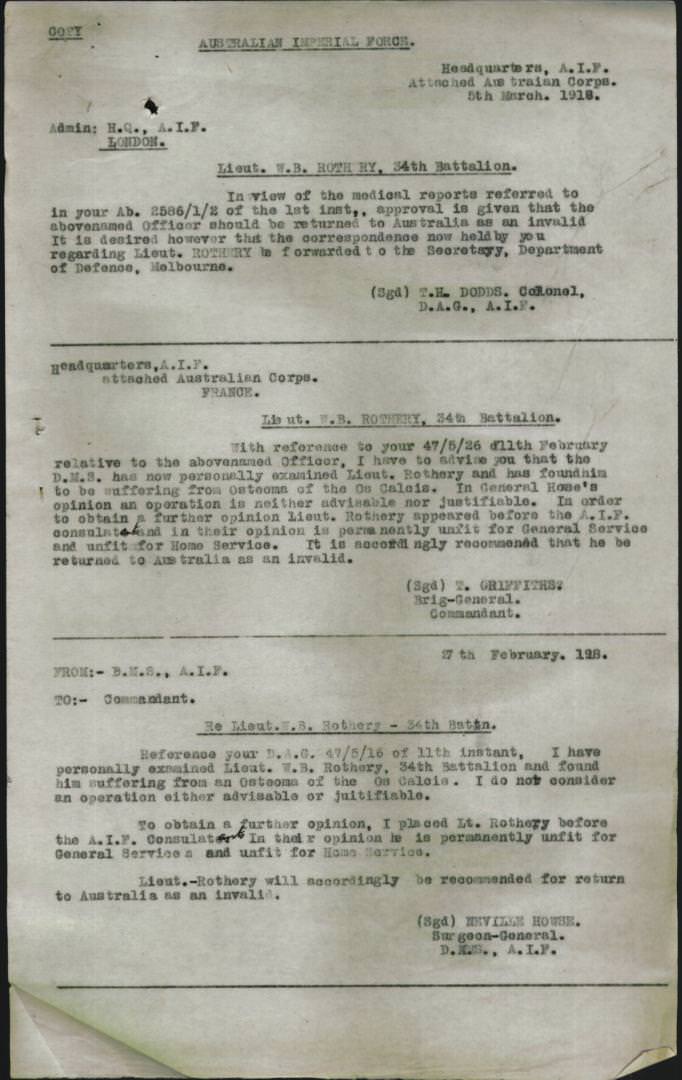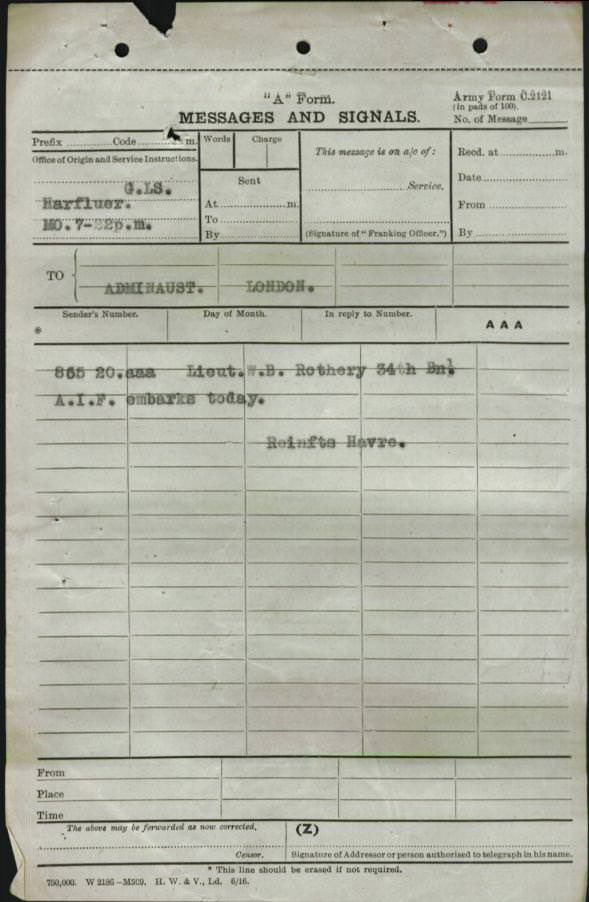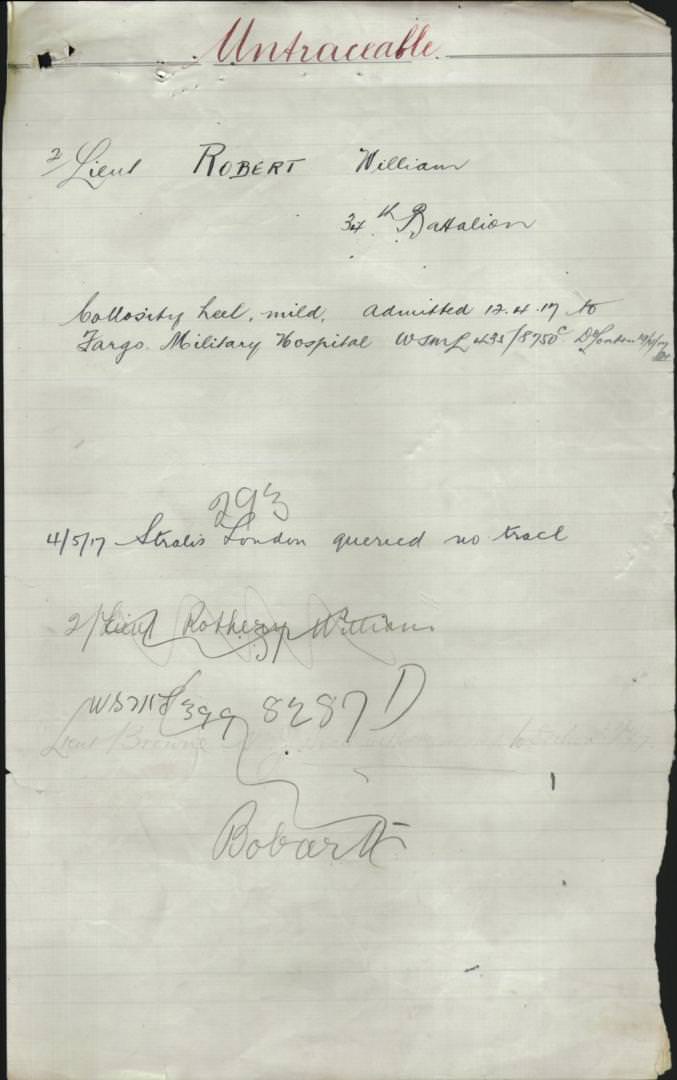 © Commonwealth of Australia (National Archives of Australia)
Under Construction; 11/01/2007-26/04/2015.
---
Web Counter
---