Cecil Bertram Robson enlisted on the 4th of October 1915. Cecil was an original soldier with A Company 35th Battalion. He let Sydney on board HMAT A24 "Benalla" on the 1st of May 1916 and disembarked at Plymouth, England on the 9th of July. Cecil was appointed A Member of the Band whilst in England. Cecil was Charged with being A.W.O.L from 9:30pm on the 11/11/1016 till 10:30 pm on the 16/11/1916. He forfeited 8 Days Pay by Lieutenant Colonel: Henry Arthur Goddard the Commanding Officer of the 35th Battalion.
Cecil proceeded overseas on the 21st of November for France and remained with the Battalion in the Front Line and his billetts untill he was Wounded in Action on the 29th of May 1917, receiving a Gun-Shot Wound to the Right Arm. He was taken the the 9th Australian Field Ambulance before being transfered to the No:2 General Hospital to be evacuated back to England.
Cecil was evacuated on the Hospital Ship "St-Denis" on the 1st of June and later transfered to the 3rd Auxilary Hospital to recover from his wounds. He returned to France on the 10th of October, where he remained untill the war was over and he was marched out back to England on the 12th of March 1919 and returned to Australia on the 11th of May 1919 on board the "Borda".
Cecil was a Railway Shunter from 38 McMichael Street, Maryville, Newcastle. His wife Margaret Myra Rosbon lived at Caswell via Singleton NSW.
Cecil's Victory Medal:40155 to PTE 189 C.B.ROBSON 35BN AIF was acquired in February 2005 and is now in the collection.
Family Information
John and Isabella Robson were married in 1890 at West Wallsend, N.S.W. Marriage Cert:7327/1890 and had only 1 child. Cecil Bertram Robson born 1892 at west Wallsend, N.S.W. Birth Cert: 36579.
Military Records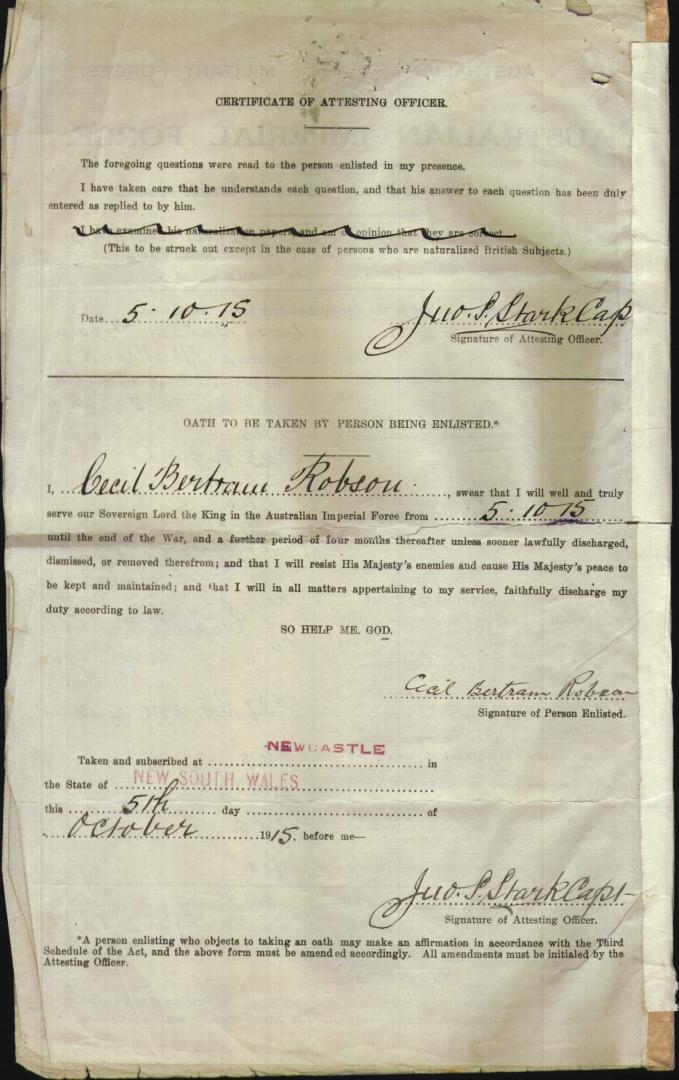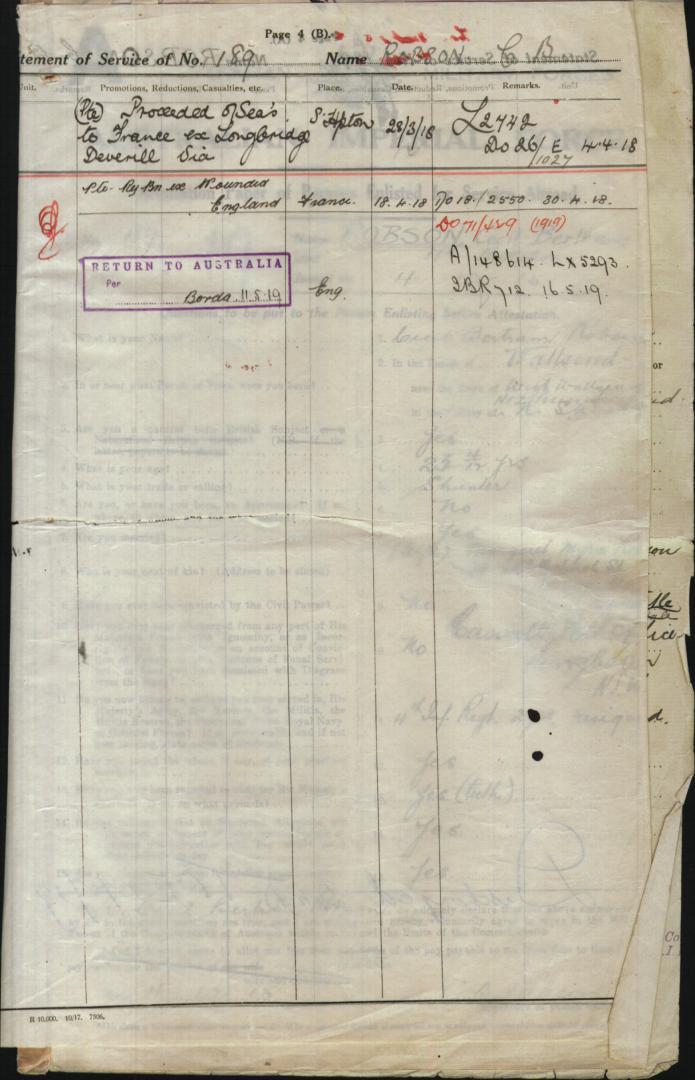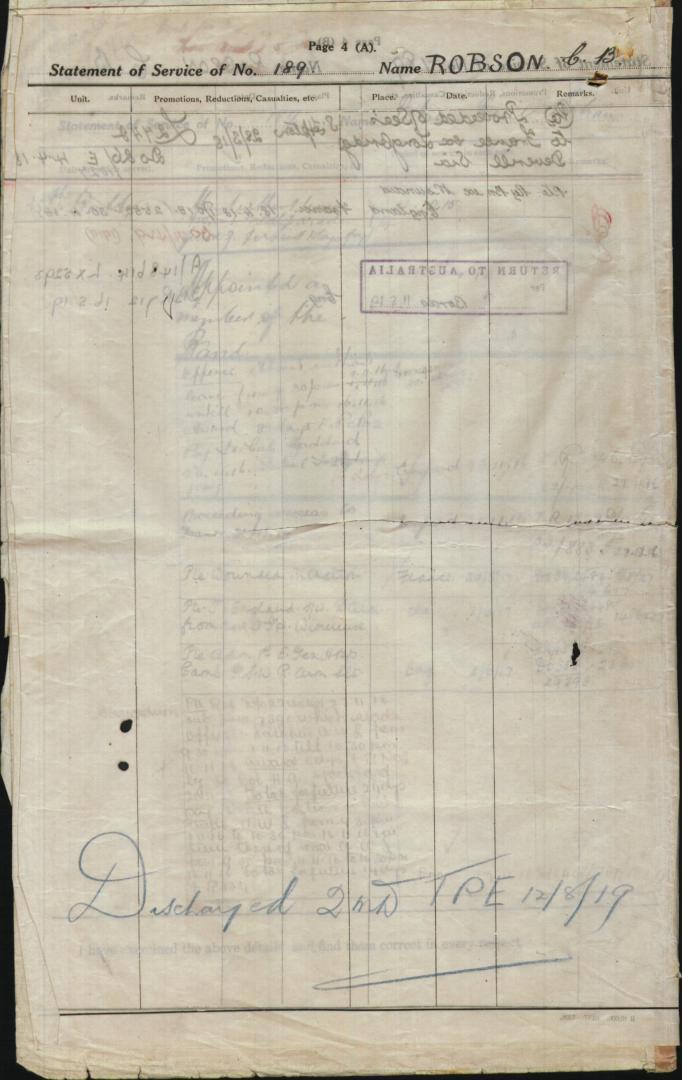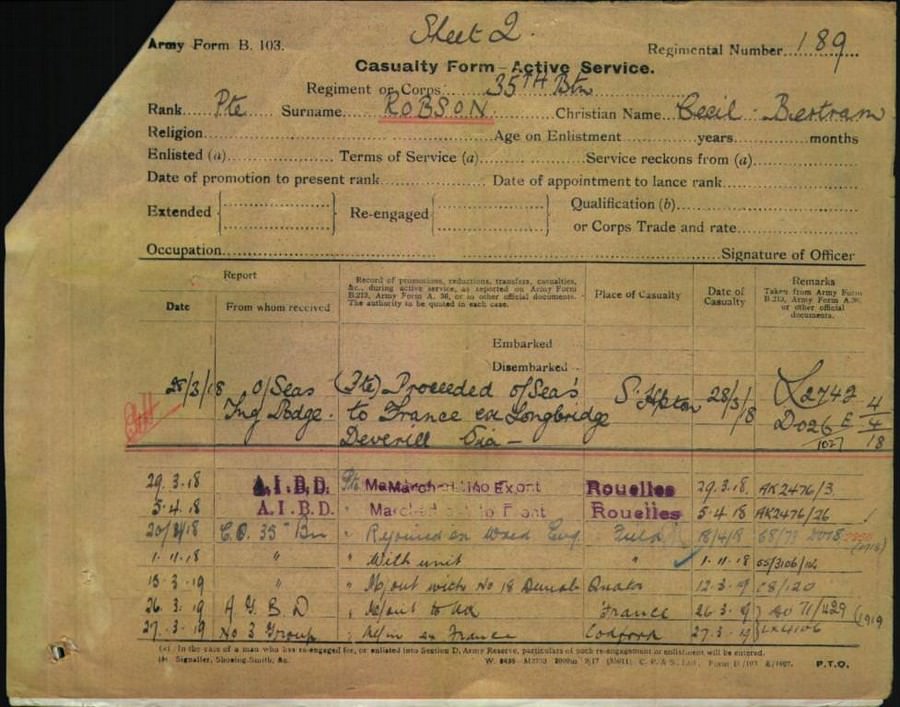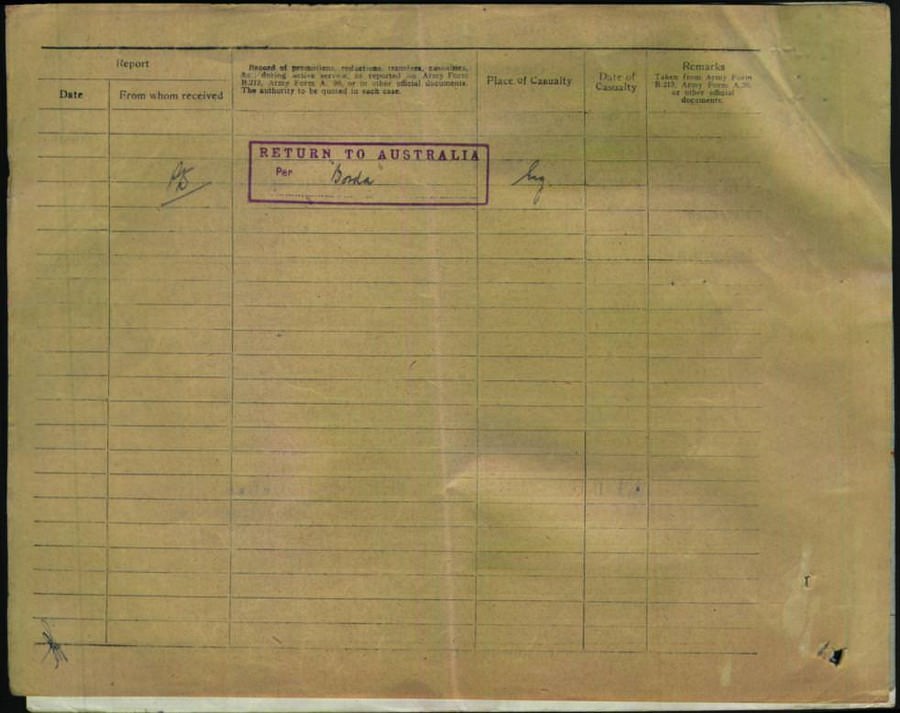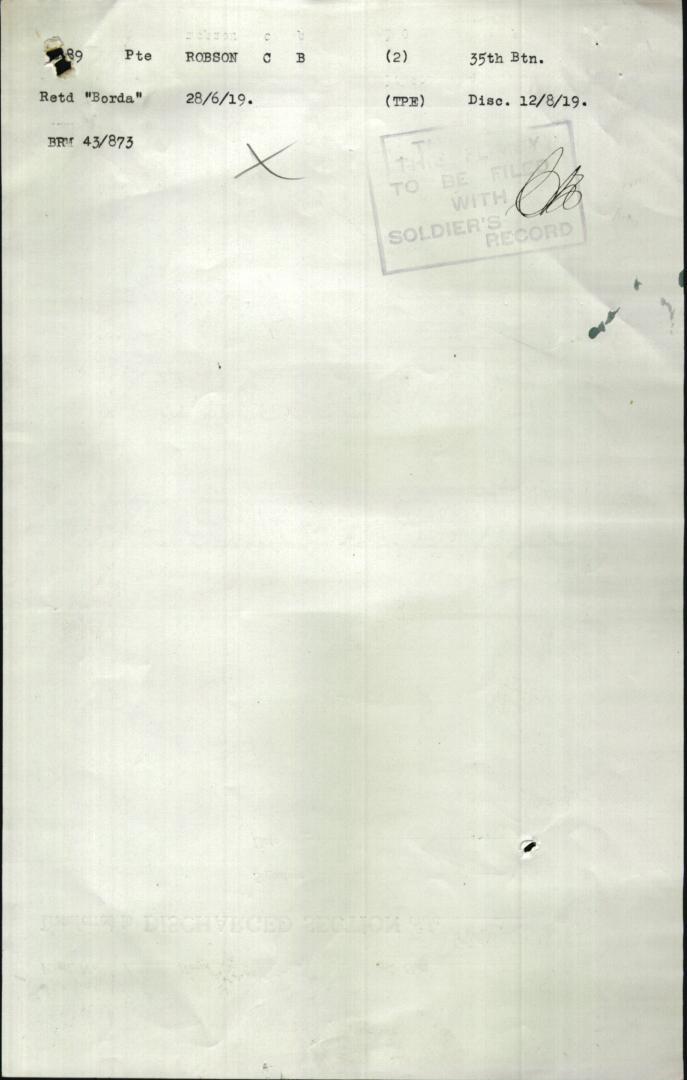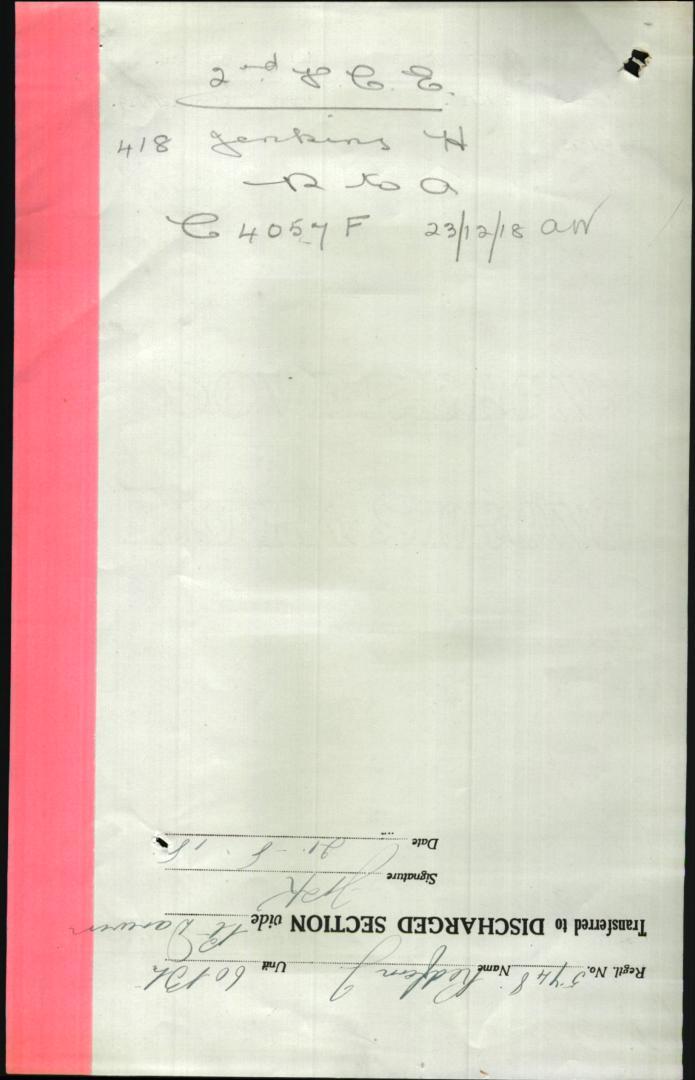 (Australian National Archives)
Under Construction 02/2005.
---
Web Counter
---