William Joseph Randall enlisted at the Depot Battalion in Bathurst on the 14th of February 1916 and was transfered to the 53rd Battalion AIF before being transfered to the 8th Reinforcements, 35th Battalion AIF on the 13th July and left Sydney on board HMAT A28 "Mitiades" on the 2nd of August 1916 and disembarked in Glasgow, Scotland on the 2nd of October 1917 and the next day proceeded to the durrington Army Camp at Lark Hill. He commenced training with the 9th Training Battalion before proceeding overseas for France via folkstone on the 15th of April 1918. William proceeded to the front line and was marched in at Estaples and Taken on in Strength. William remained with the 35th until he was granted leave to England on the 2nd of February 1919 and subsequently Taken on in Strength with A.I.F. Headquarters in london to Guard Duty on expiration of his leave on the 27th of February.
William returned to Australia on the 25th November 1919 and was discharged from the A.I.F on the 25th of December 1919.
William's British War Medal:76230 and Victory Medal:72750 to PTE 3367 W J RANDALL 35 BN AIF were acquired in January 2010 from Mike Lucas of Canberra, A.C.T and are now in the collection.
Family Information
William was a Married 29 year old fuelman from Lithgow, N.S.W. upon enlistment. His wife Florence lived at 2 Lawson Street, Paddington, N.S.W. His parents Josiah and Margaret Randall were married in 1888 at Penrith, N.S.W. Marriage Cert:6386/1888 and had only one child William Joseph Randall
Military Records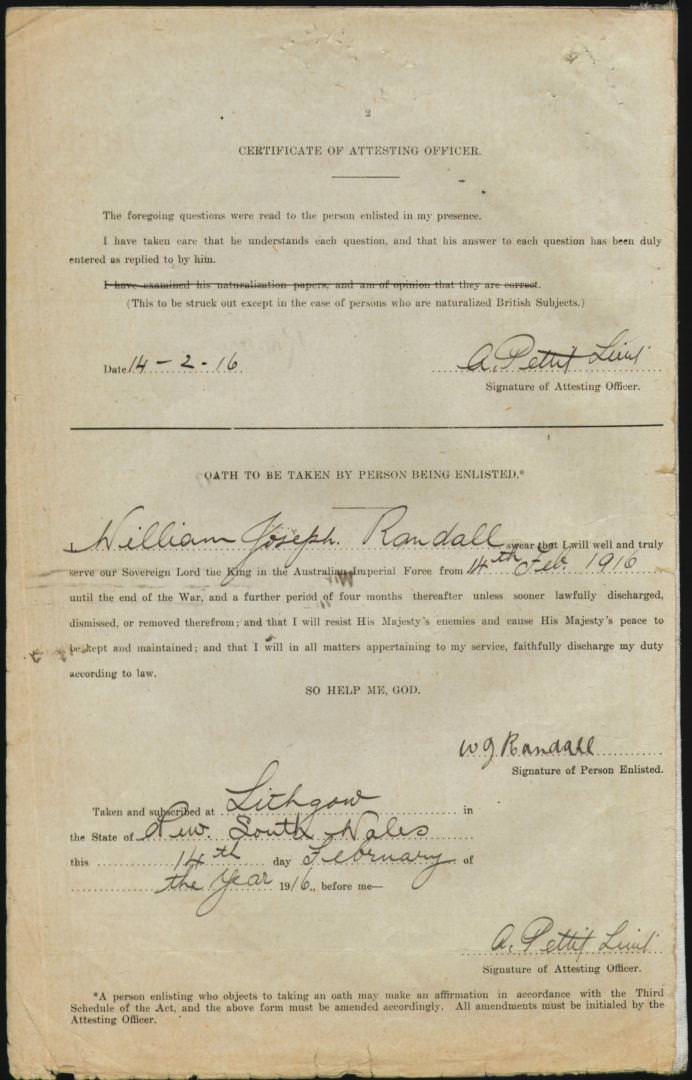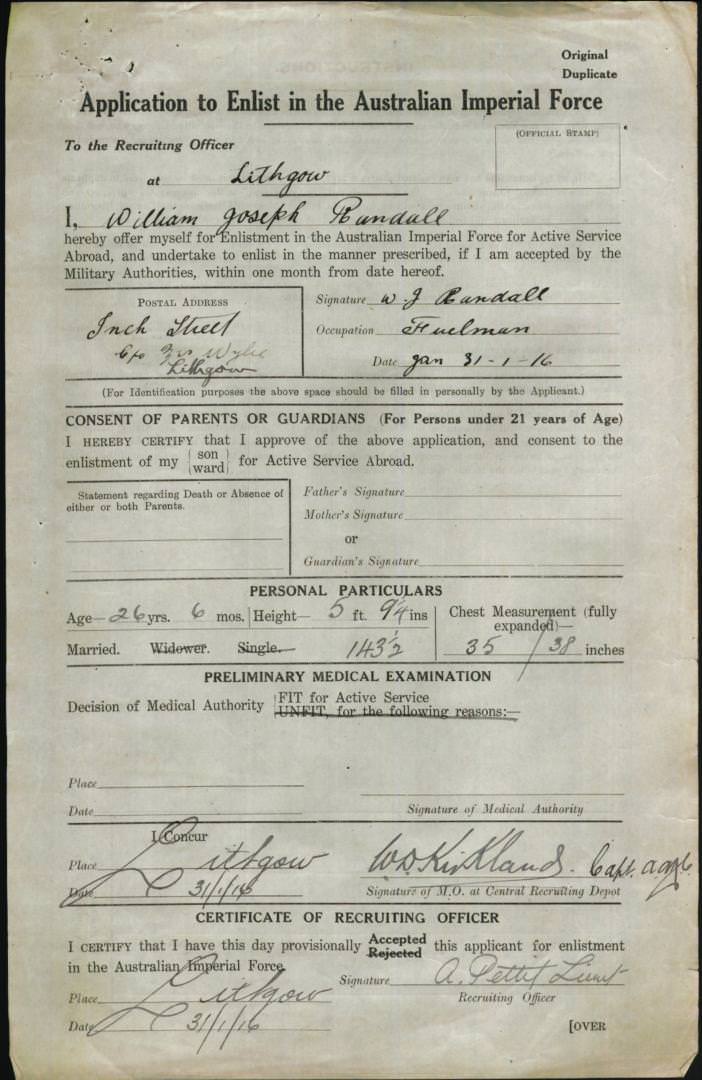 Under Construction. 15/01/2010-26/12/2013.
Web Counter
---