George Hubert Randall enlisted with the 2nd Reinforcements 56th Battalion on the 29th of January 1916 and left Sydney on board HMAT A37 "Barambah" and returned to Australia on the 11th of May 1919.
27th February 1918, Australian Camp, Rouelles.
Private: 2530 Cecil William BUCKLEY. A Coy, No:1 Platoon, 35th BN. We met at the base and went up in the line together, Sept 1917. He was short , stout, fair, and about 30. On the 12th Oct the Battalion was at YPRES and in action. The objective about 1700 yards in advance, which we took. About 100 yards from our own line I saw BUCKLEY killed by a shell. He got pretty nearly all of it. Death was instantaneous. We had to go on I don't know anything else. Informant; Private: 1981A G. H. Randall, A Coy No:1 Platoon, 35Bn.
George was a 21 year old single Labourer from Grenfell, N.S.W. upon enlistment. His sister Alice Jackson was his next of kin and was in the care of Mr John Hope of the Grenfell Post Office.

Military Records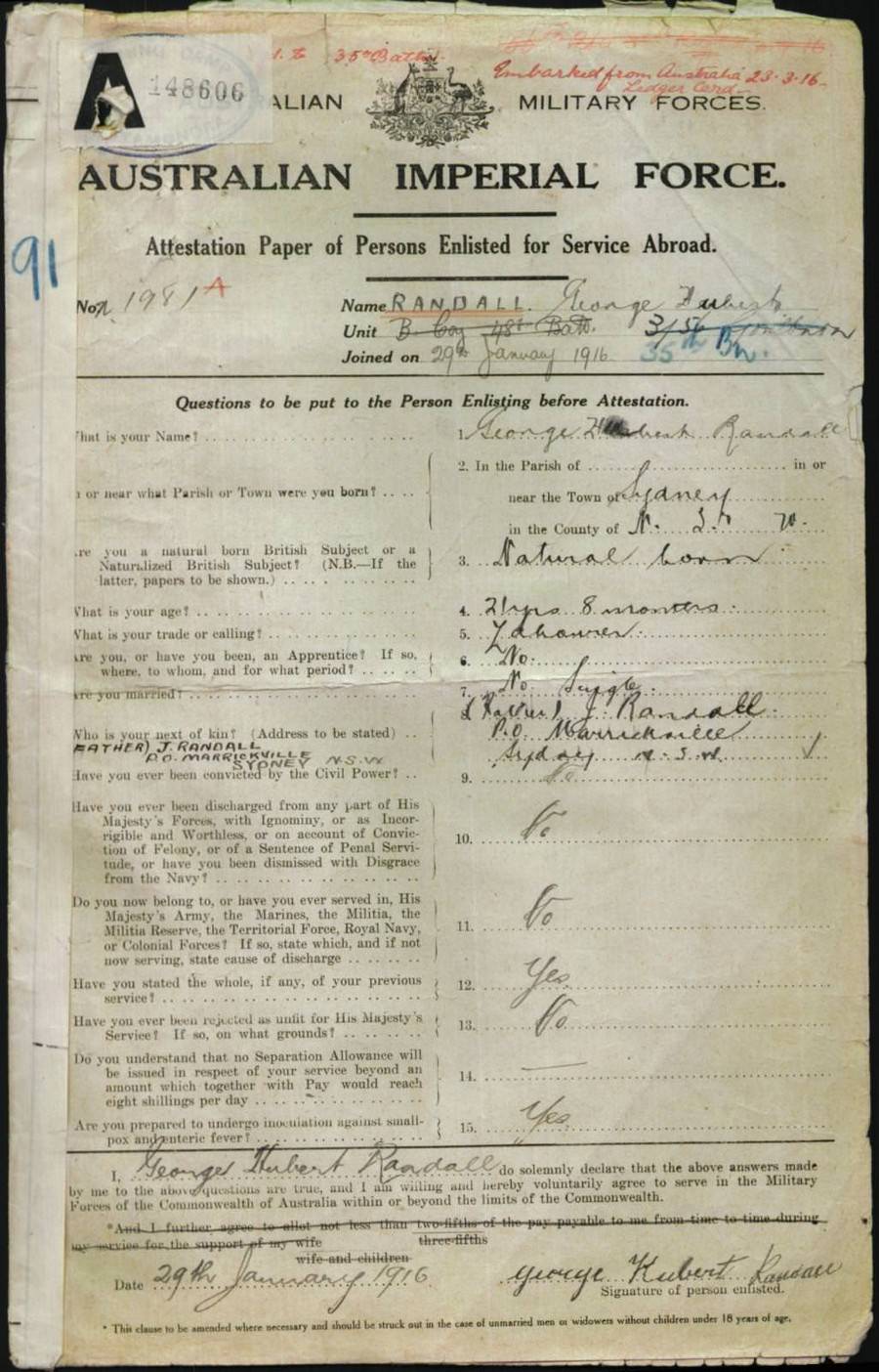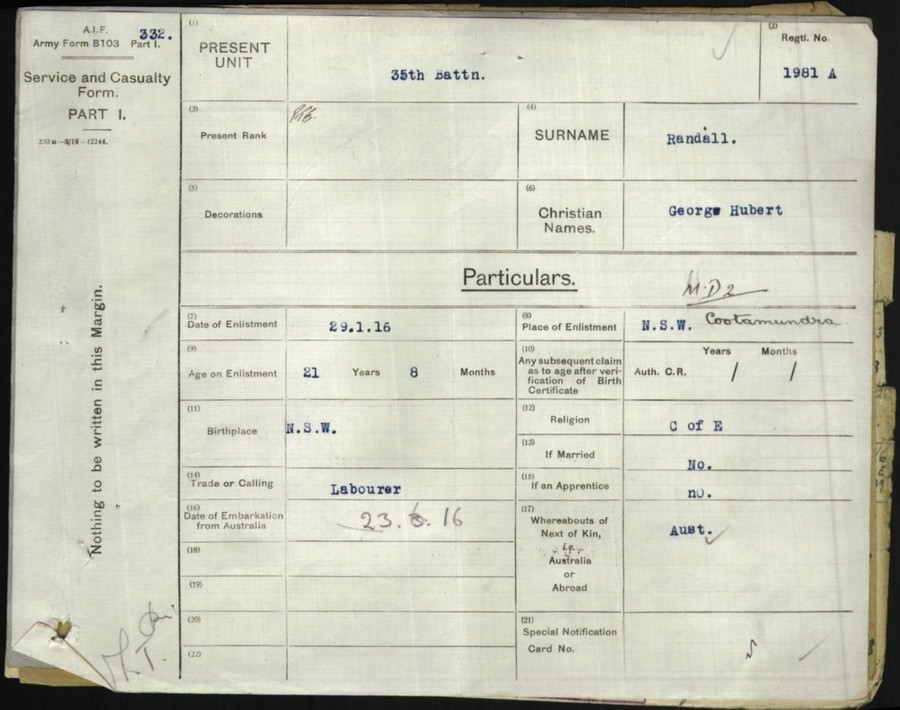 UNDER CONSTRUCTION; 21/01/2007-26/12/2013.
---

Web Counter
---