Edmond Vere Purcell enlisted with the AIF on the 11th January 1916 with G Company at the Camp Depot at Goulburn, N.S.W before being transfered to the 2nd Reinforcements 35th Battalion AIF on the 6th May 1916.
2nd Reinforcements 9th Infanrty Brigade, leaving Farley Station for Sydney.
Edmond embarked from Sydney with the 2nd Reinforcements for England on board HMAT A15 "Port Sydney" on the 4th September and disembarked at Plymouth England on the 29th October 1916. He was marcked to the Durrington Army Camp at Lark Hill to commence traing with the 9th Training Battalion until proceeding overseas for France via Folkstone on the 20th December 1916.
Edmond was Taken on in Strength with the 35th Battalion in the field on the 26th of January 1917 but was invalided back to England on board S S "St David" from Boulogne France on the 3rd March 1917 suffering from Otitis Media and was admitted to the 1st Southern Hospital.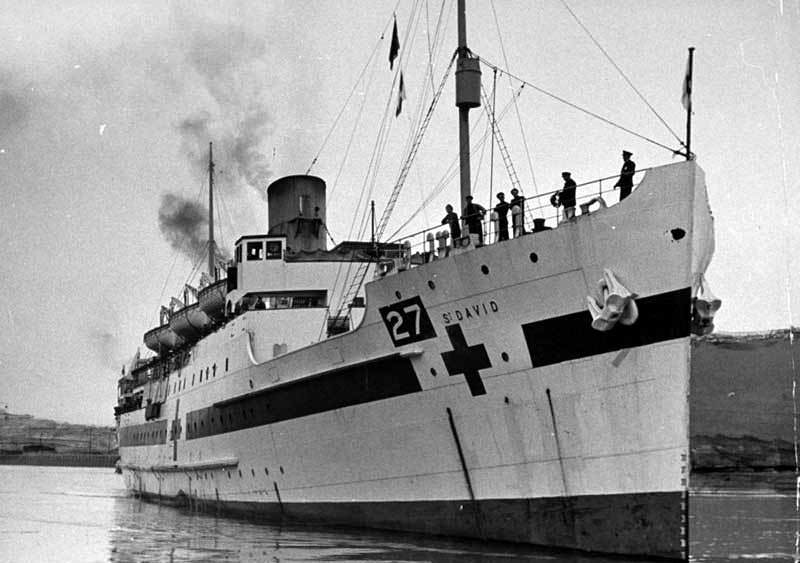 After being discharged from hospital, Edmond proceeded overseas for France on the 25th April 1917 via Folkstone and was marced to the Front Line and Taken on in Strength in the field with the 35th Battalion.
4th-5th October 1917.
ZONNEBEKE. Battalion relieved and go by motor to Winnezeele Camp. Casualties during period at Zouelecke 81- including 18 Killed.
35th Battalion War diary
Edmond was one of these casualties when he was Wounded in Action on the 4th of October 1917 and was treated by the 11th Australian Field Ambulance and was evacuated to Rouelles. Upon discharge from Hospital, Edmond reported to the No:3 command Depot before being marched out to the Front on the 6th November 1917. He rejoined his unit and was attatched to the 9th Machine Gun Coy for Training on the 18th December until the 24th January 1918.
Edmond was granted leave to England from the 9th Febuary to the 22nd February 1918 and returned to France in March where he was detatched to the 9th Machine Gun Coy on the 3rd of March but was treated by the 5th Australian Field Ambulance on the the 8th and was transported to Boulogne suffering from Otorrhoea and was evacuated to England on the 31st of March where he was admitted to the Reading War Hospital.
Whist in England Edmond was A.W.L. at Hardcott from 6/8/1918 to 2:00pm 7/8/1918. Award 7 days pay. and again on the 4th October 1918 he was Charged A.W.L. at Sandhill from 00:01 on the 4th October until 13:50 on the 4th October 1918. His Award 2 days pay and a Period of Under Charge 1 day.

After Edmond had got himself into a bit of trouble he again proceeded overseas for France via Southampton on the 22nd November 1918 and was marched out from Fovant to rejoin his unit on the 2nd December and rejoined the 35th Battalion the next day. He was marched out to Training School on the 18th of December before he reported to hospital suffering from the same condition as previously. Edmond was treated at the No:11 Stationary hospital before being evacuated to England on the 27th January 1919.

After Edmond was discharged from the Mlitary Hospital at Lewisham he was granted furlo from the 3rd February and was granted an extension until the 24th of February and again to the 10th of March 1919. Upon his return from leave Edmond reported to the No:2 Command Depot at Weymouth and returned to Australia on the 5th April 1919 and was discharged from the AIF on the 8th July 1919.

Edmond's British War Medal:52374 to PTE 1844 E.V.PURCELL 35BN AIF was acquired from Wellington Auctions, England in September 2014 and is now in the Harrower Collection.

Family Information

Edmond was a married 26 year old Jockey from "Woodbine" Young Street Randwick, N.S.W upon enlistment. His wife Annie lived at 96 Womerah Avenue Darlinghurst, N.S.W. His father Marcus was first recoreded as his next of kin who lived at "Examining Buildings" San Francisco California, U.S.A.

16th Ferbuary 1926.

IN DIVORCE.

(Before Mr. Justice Owen.)

DECREES ABSOLUTE.

Decrees absolute were pronounced in the following suits :— Leonard George White v Alma White, Jessie Johnson v Archibald McKillop Johnson, Bessie Ann Bastock v Percy Edward Bastock, William Tolley v Mary Tolley, Fredk William Walsh v Lillian May Walsh, Elvera Maria Kilmore v Leslie Charles Kilmore, Henry Akatino Carlson v Alma Charlotte Carlson, Caroline Deborah Horan v Francis John Horan, Edmund James Hams v Ivy Annie Pearl Hams, Rosina Florence Matilda Curry v Joseph Alousius Curry, Maria Mary Rusden v Herbert Hercules Rusden, Samuel Herbert Blows v Nora Blows, Anna Coxon v Ivan Ainsley Coxon, Beatrice Cox v Garnet Charles Wellington Cox, Sarah Ann Abbott v John Abbott, Austin Henry Smith v Ethel Adeline Pearly Smith, Teresa Bridget Buchanan v Alexander Charles Buchanan, Henry Mayberry v Matilda Julia Mayberry, Ada Hannah Bateman v William Joseph Bateman, Grace Winifred Ewin v James Hector Ewin, Lillian Leila Dermond v Percival Paul Dermond, Maud Emmeline Fenton v Carl Fenton, Doris Elizabeth Roberts v Cecil Thomas Roberts, Alice Ann Brandon v Walter John Brandon, Madge Homer Baldry v Hector Nelson Baldry, Adeline Margaret Clayton v Emery Edwin Clayton, Morris Hyman Jushinski (or Morris Lyjinsky) v Gertrude Lushinski (or Gertrude Lyjinsky), Gladys Lewis v James Frederick Lewis, Mary Ellen McCracken v John Hector McCracken, Mabbie Hart (or Sarah Mabel Hart) v George Edward Hart, Annie Elly Purcell v Edmond Vere Purcell, Raymond Murphy v Dorothy Murphy, Francis Albert Gudgeon v Florence Merville Adelaide Gudgeon, Herman Arthur Arnold v Desdemona Emily Arnold, Thomas Power v Edith Power, Jane Maude Denny v Squire Henry Denny, Mary Ann McLachlan v William Harry McLachlan, Florence Editha Jackaman v William Jackaman, Marion Kathleen Glaros v Christos George Glaros, Mabel Anderson v Harold George Anderson, Charles Edward Archer v Mary Elizabeth Archer, Alexander Thomas Cummings v Charlotte Isobel Cummings, Kate Kenny v John Kenny, William Henry Hosking v Frances May Hosking, Charlotta Ursula Clarke v John Clarke, Clarence Max Linden v Florence Mary Linden, Elsie Jane Whicker v Charles Edward Whicker, Frederick William Russell v Beatrice Geraldine Maud Russell, Maud Mary Kelly v John William Kelly, Ada Elizabeth Talbot v William Henry Talbot, Arthur Ernest Wallis v Elaine Audrey Wallis, Patrick Henry Caey v Margaret Ann Casey, Claudia Mary McLeod v Charles McLeod, Alexander McGilvray v Verlie Charlotte McGilvray, Claude Henry Lewis v Maria Lewis, John Gow v Elizabeth Gow, and Majorie Amelia White v Richard White.

Military Records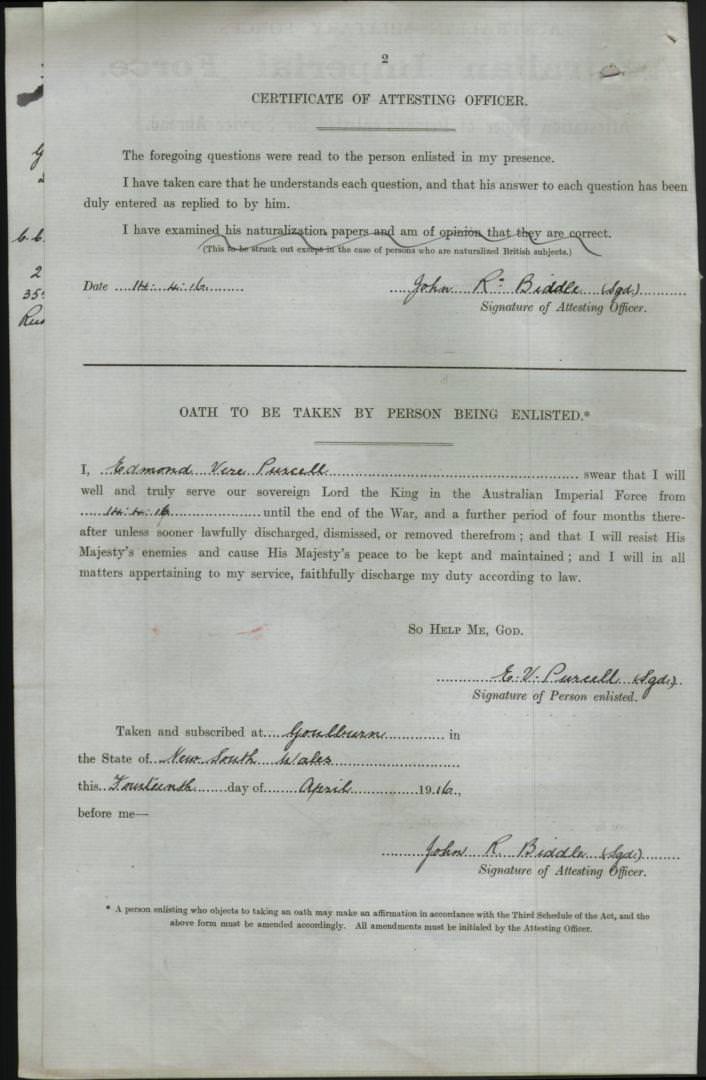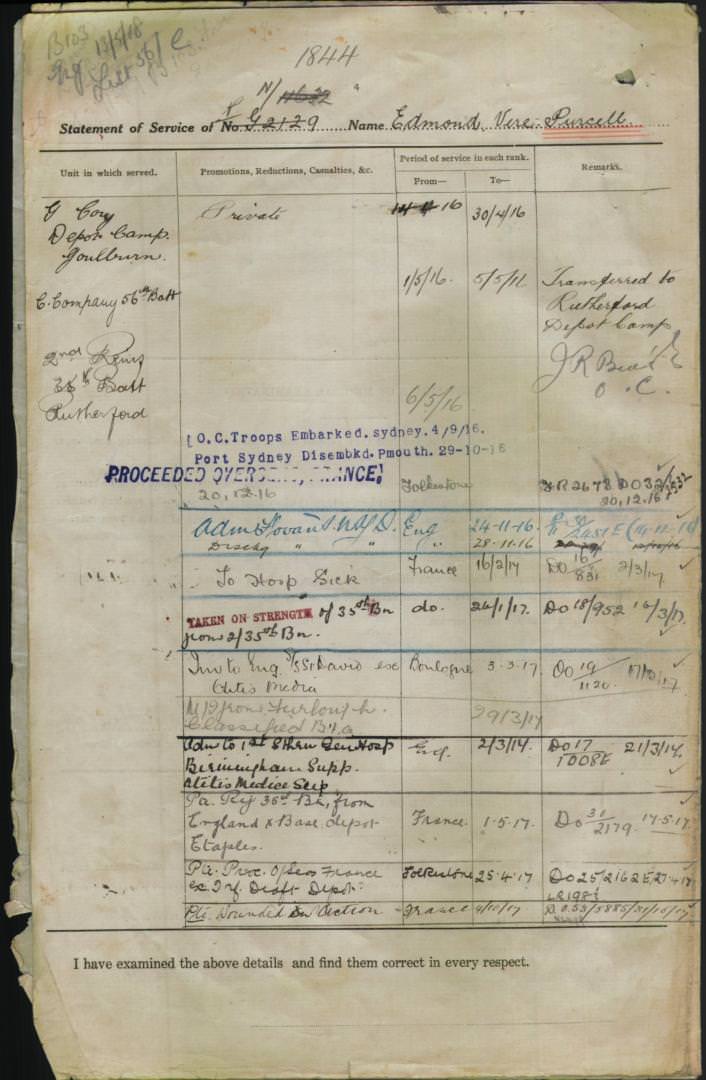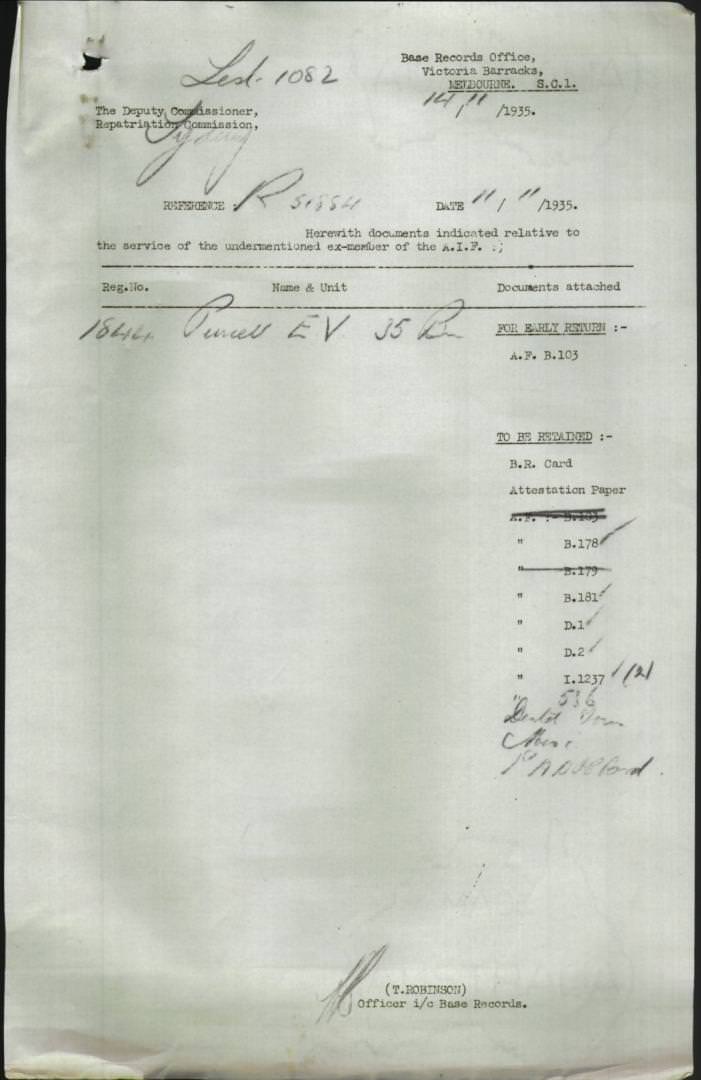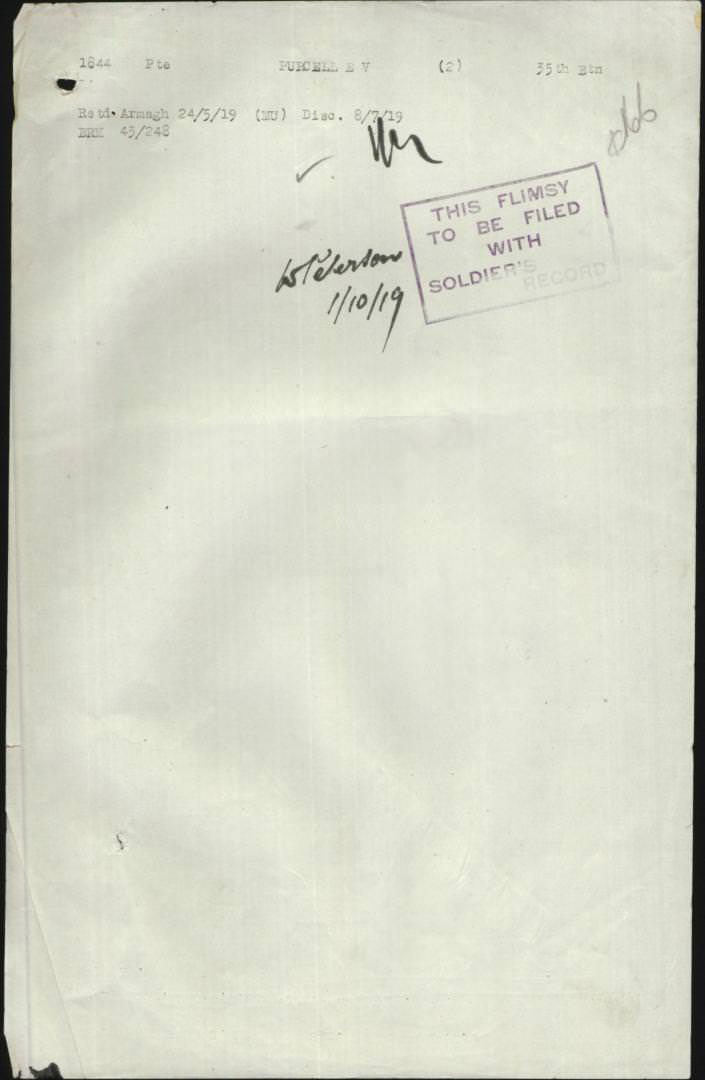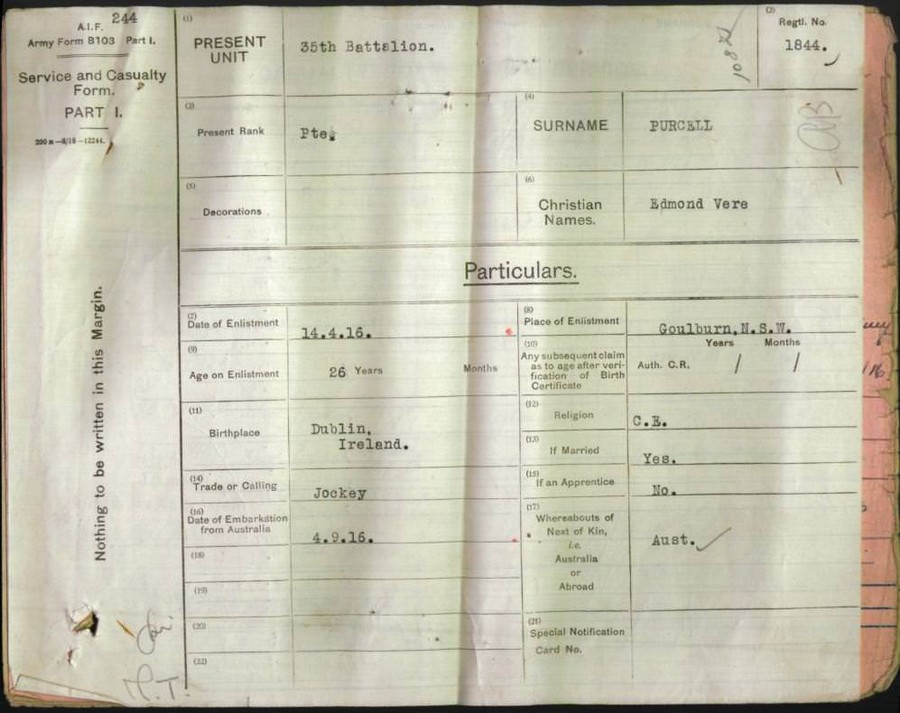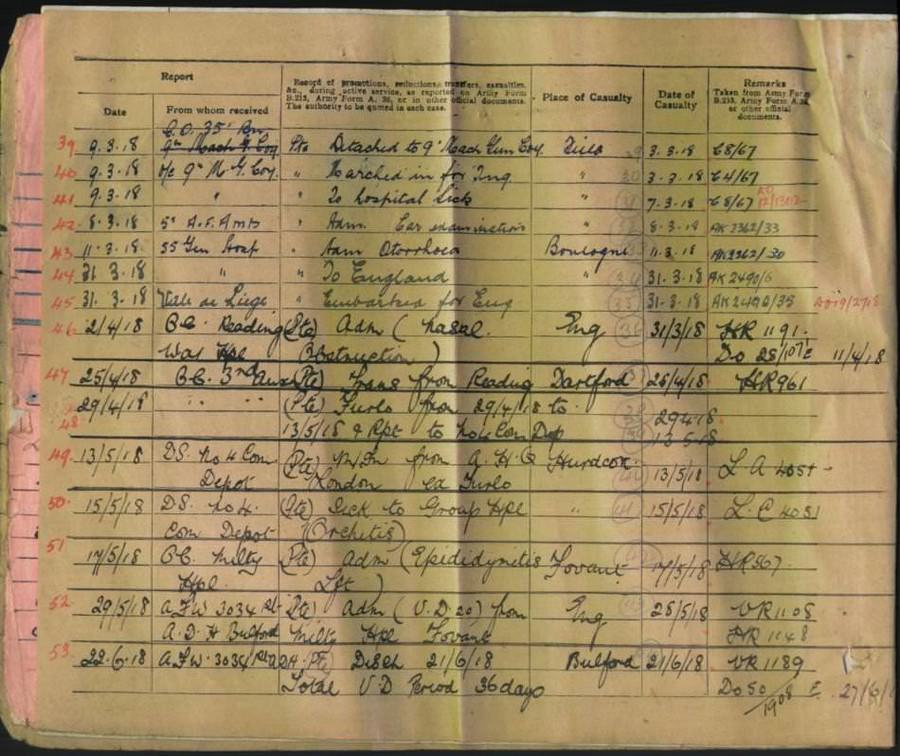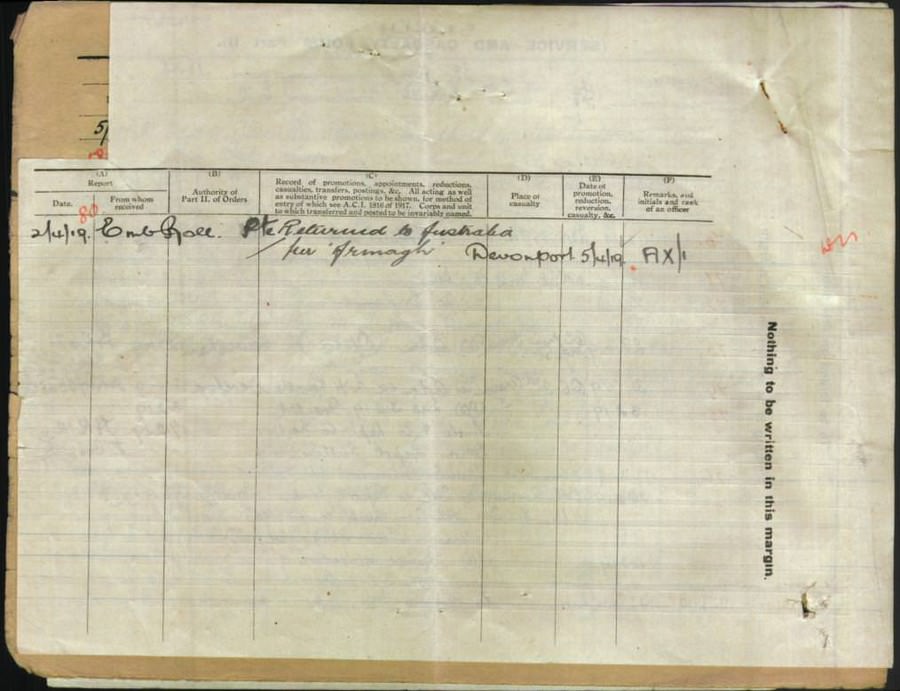 © Commonwealth of Australia (National Archives of Australia)

Under Construction; 08/08/2014-08/01/2016.

Web Counter
---