John Grieve Paterson enlisted with the AIF on the 12th of August 1915 and was appointed to B Compant 35th Battalion AIF and left Sydney on board HMAT A24 "Benalla" on the 1st of May 1916 and returned to Australia on the 12th of June 1919.
35th Battalion Adjutant.
(BEAN; History of World War 1 Vol IV page 923) Charles Edwin Woodrow BEAN
October 1917
MILITARY CROSS
Lt. John Grieve PATERSON. 35th BN AIF. On the 12th of October 1917 near PASSCHENDAELE he was acting Adjutant. On the whole of the Company Officers, excepting Captain DIXON, becoming casulties he went forward under intense artillery and machine gun fire and re-organised the Battalion, and established a line. The courage, endurance and devotion to duty exhibited by this Officer were of a high order. His work throughout the operation was deserving of the greatest and was of extreme value to his unit.
London Gazette 18th January 1918. Page 959 Position 24.
Commonwealth of Australia Gazette 23rd of May 1918. Page 1126 Position 25.
07/02/1919
MENTIONED IN DISPATCHES
35th Battalion AIF, Staff Captain, 9th Australian Infantry Brigade. (Captain John Grieve PATERSON. M.C.)
London Gazette 11th July 1919. Page 8827 Position 15.
Commonwealth of Australia Gazette 30th of October 1919. Page 1655 Position 120.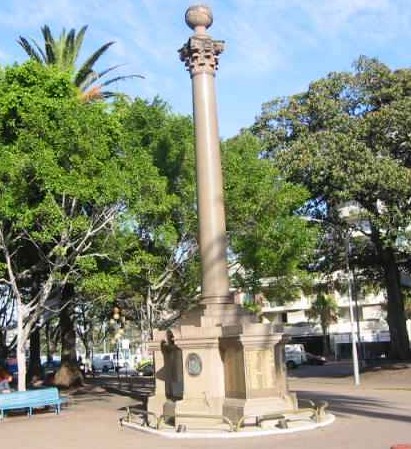 Manly War Memorial
Family Information
John was a single 25 year old Company Secretary from "Dunaros" The Crescent, Manly, N.S.W upon enlistment. N60244 World War 2.
Military Records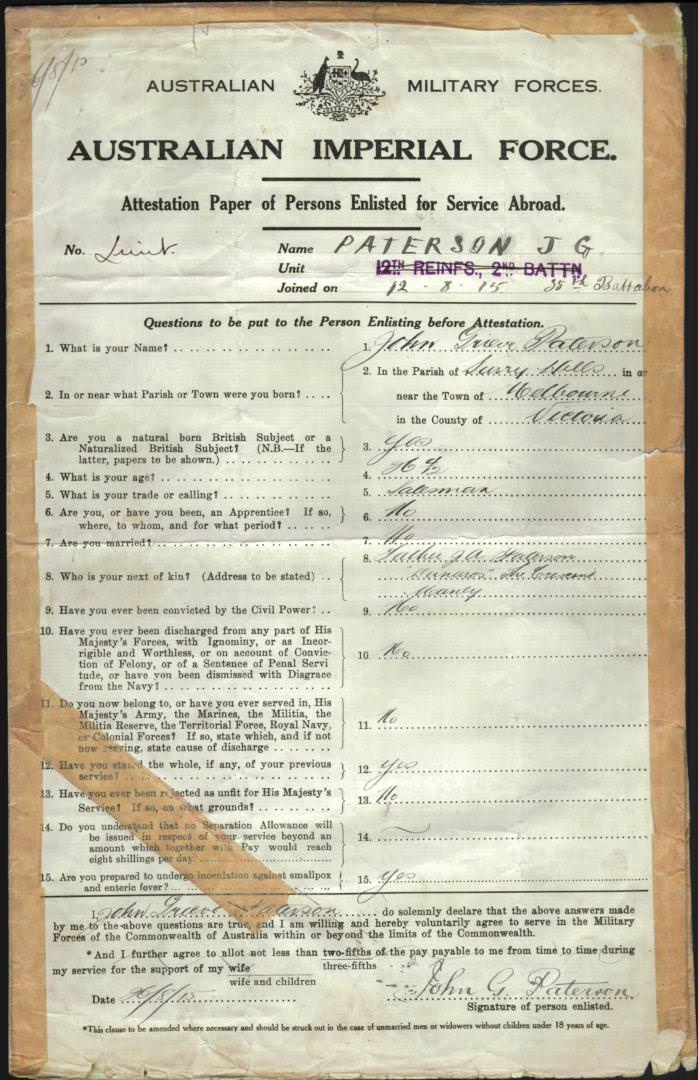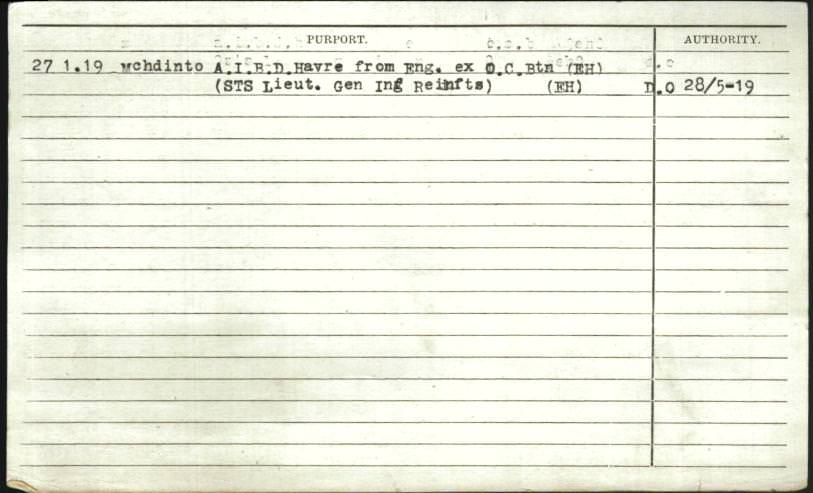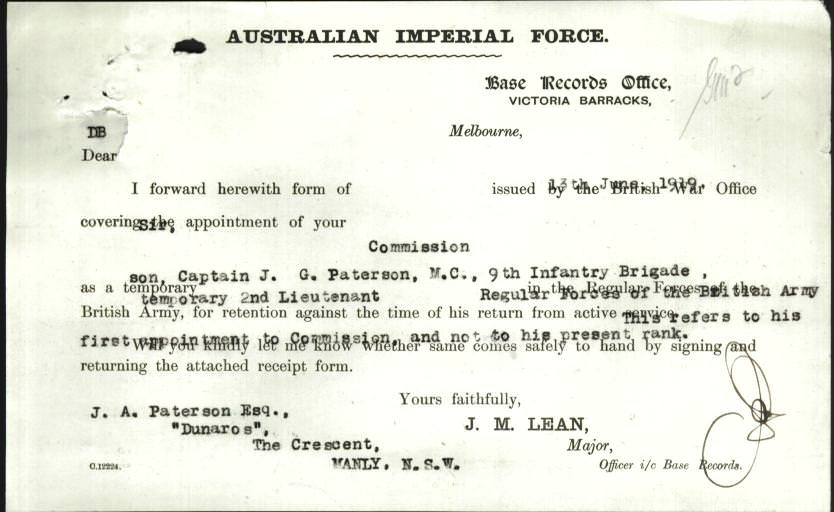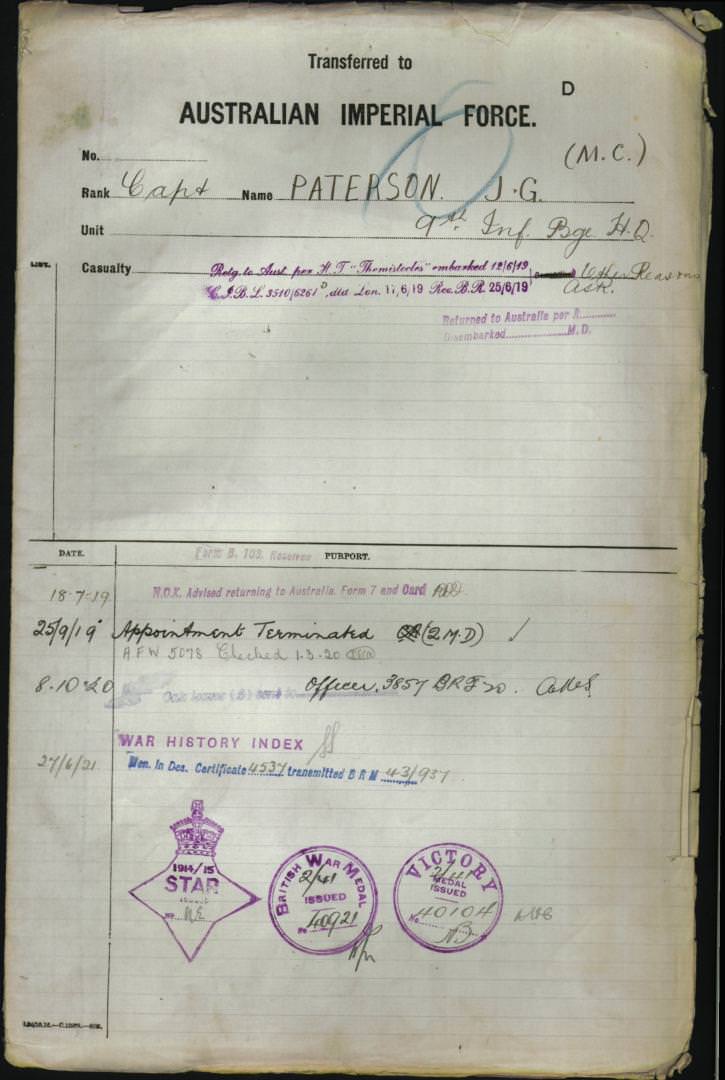 © Commonwealth of Australia (National Archives of Australia)
Under Construction; 18/10/2006-09/07/2015.
---
Web Counter
---