William Lilburn Mitchell enlisted with the 2nd Reinforcements, 35th Battalion AIF on the 4th April 1916 and trained at the Rutherford Army Camp before embarking onboard HMAT A15 "Port Sydney" on the 4th September 1916.
William disembarked at Plymouth, England on the 29th October 1916 and proceeded to the Durrington Army Camp at Lark Hill where he commenced training with the 9th Training Battalion. William was admitted to the Military Hospital at Fargo suffering from a Hernia on the 30th December 1916. William remained in England for the next six months bfore proceeding overseas for France via Southampton on the 25th June 1917. He was Taken on in Strength with the 35th Battalion in the field on the 13th of July but was Wounded in Action on the 22nd of July 1917.
William remained in France and was detatched to the Staff Police on the 29th of August 1917. William also served with the Traffic Police and 3rd Divisional Headquarters before returning to England where he embarked onboard the "Rio Pardo" on the 27th of May 1919 and disembarked in Sydney on the 24th of July 1919. Willam was placed in Quarantine for the next three days and was discharged on the 22nd of September 1919.
William's British war Medal:52155 to L/CPL 1836 W L MITCHELL 35BN AIF was acquired from Status International in May 2010 and is now in the collection.
Family Information
William was a single 34 year old Casemaker from 660 Harris Street, Ultimo, N.S.W. He served for 6 years with the 3rd Royal Highlanders.
Military Records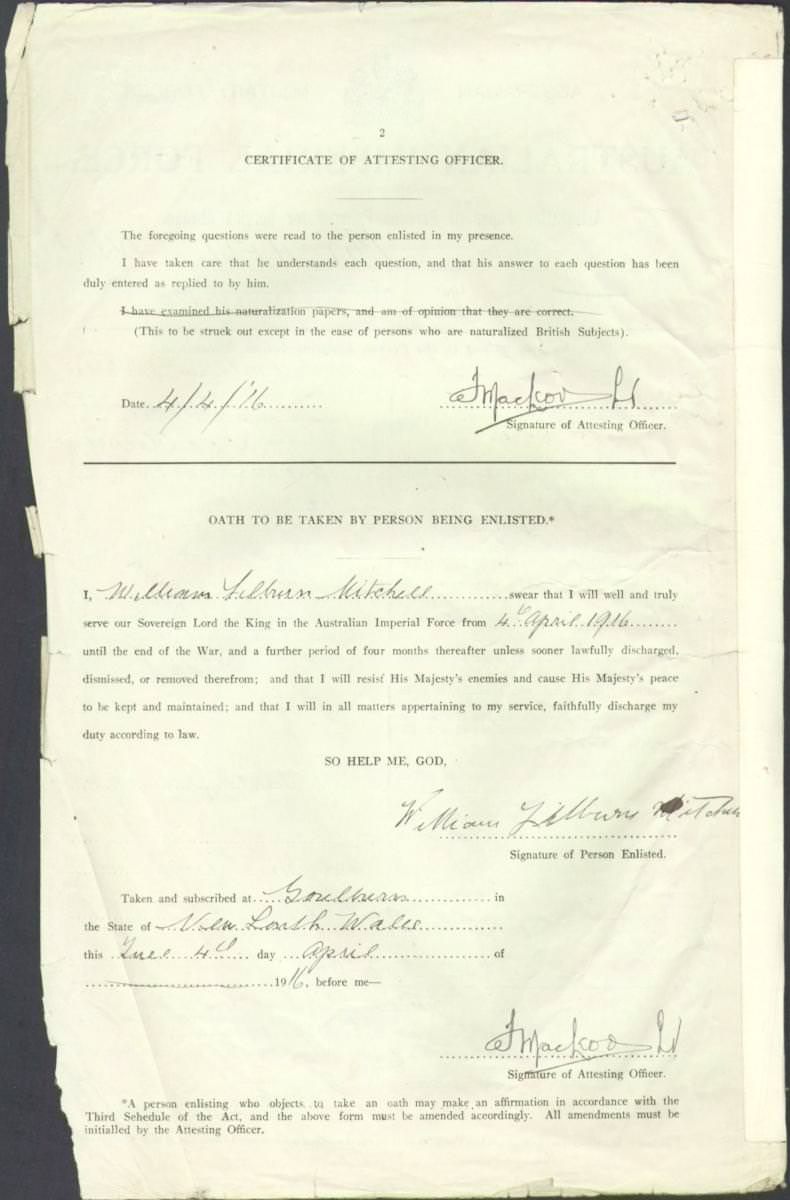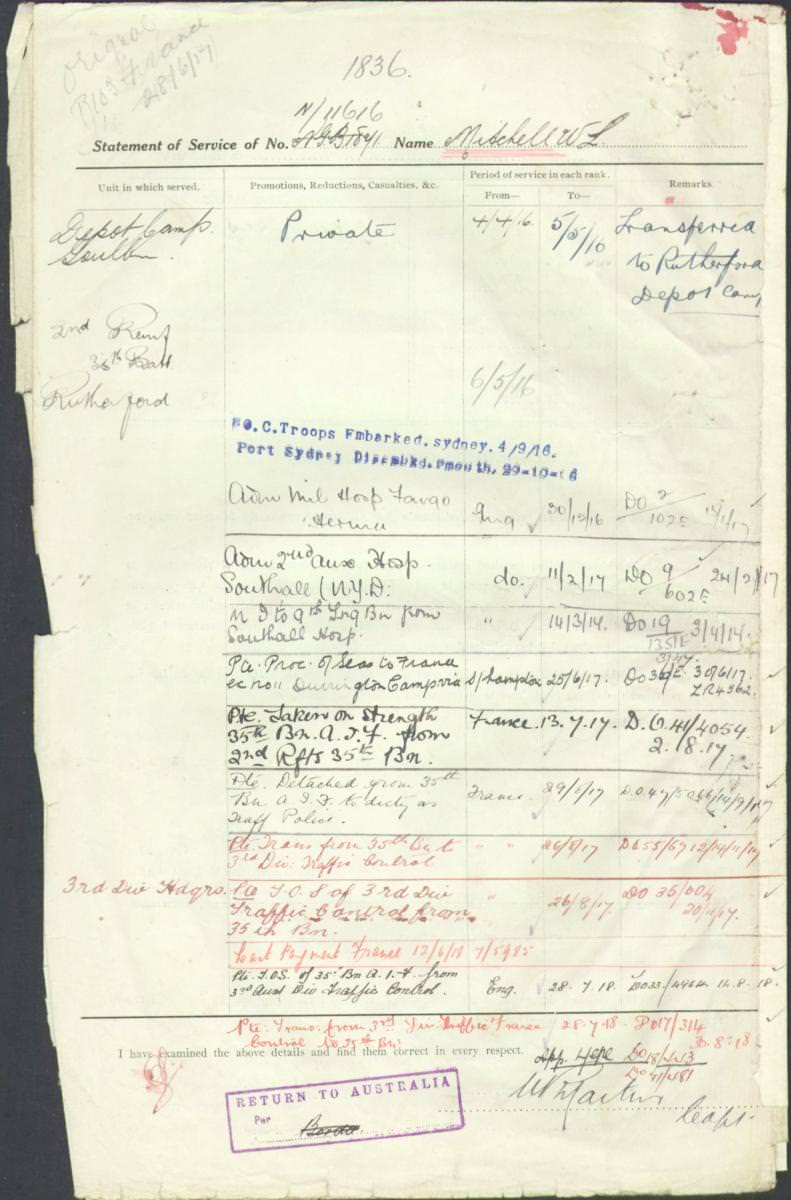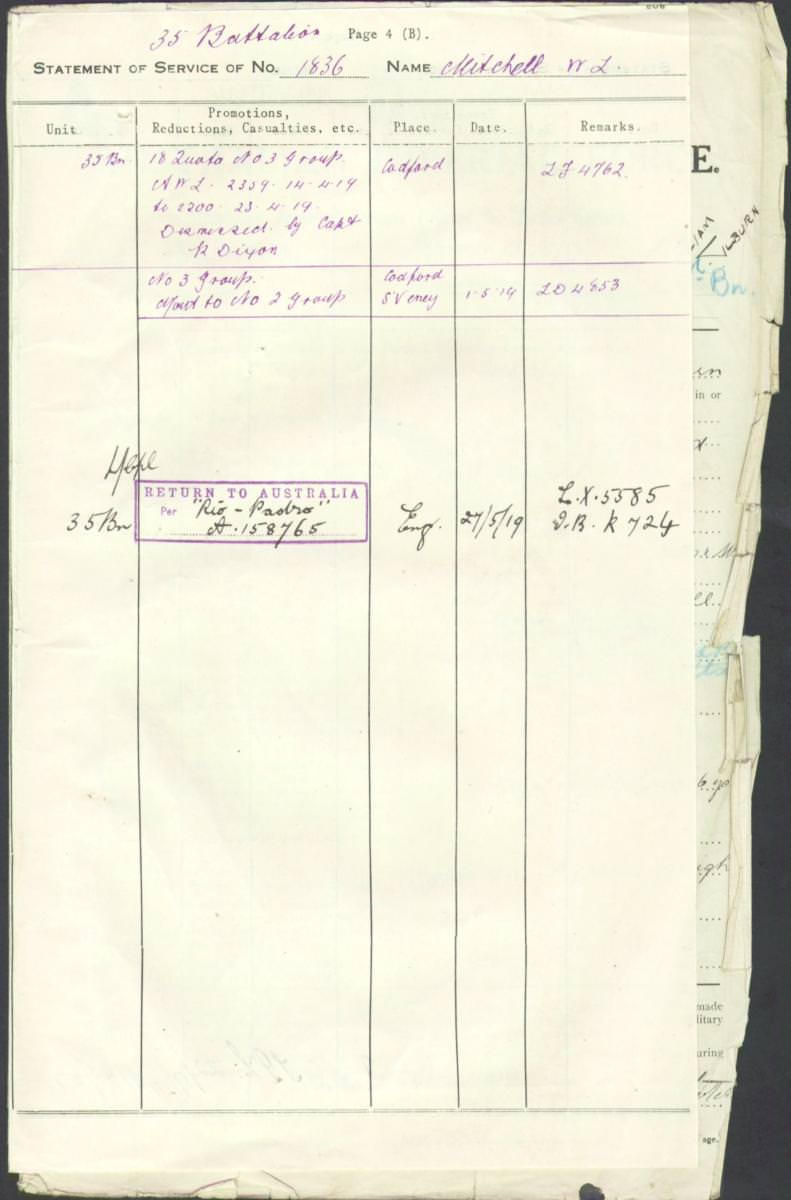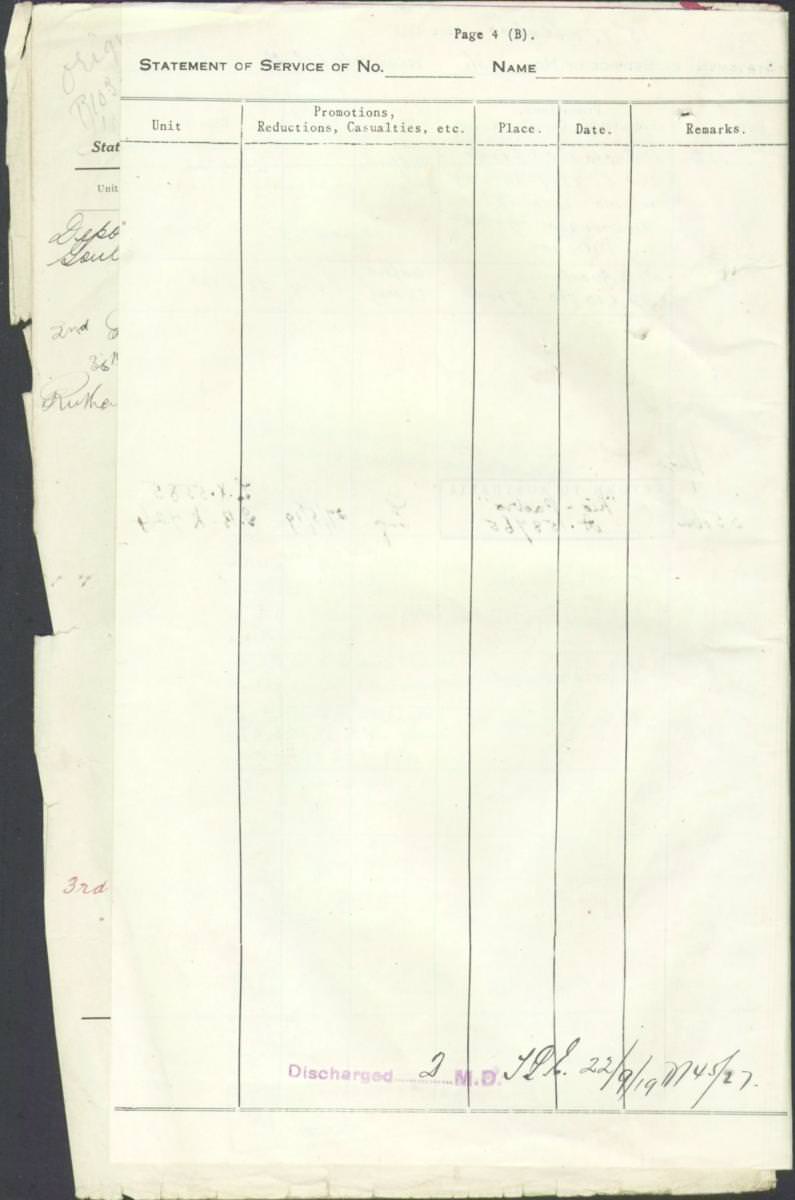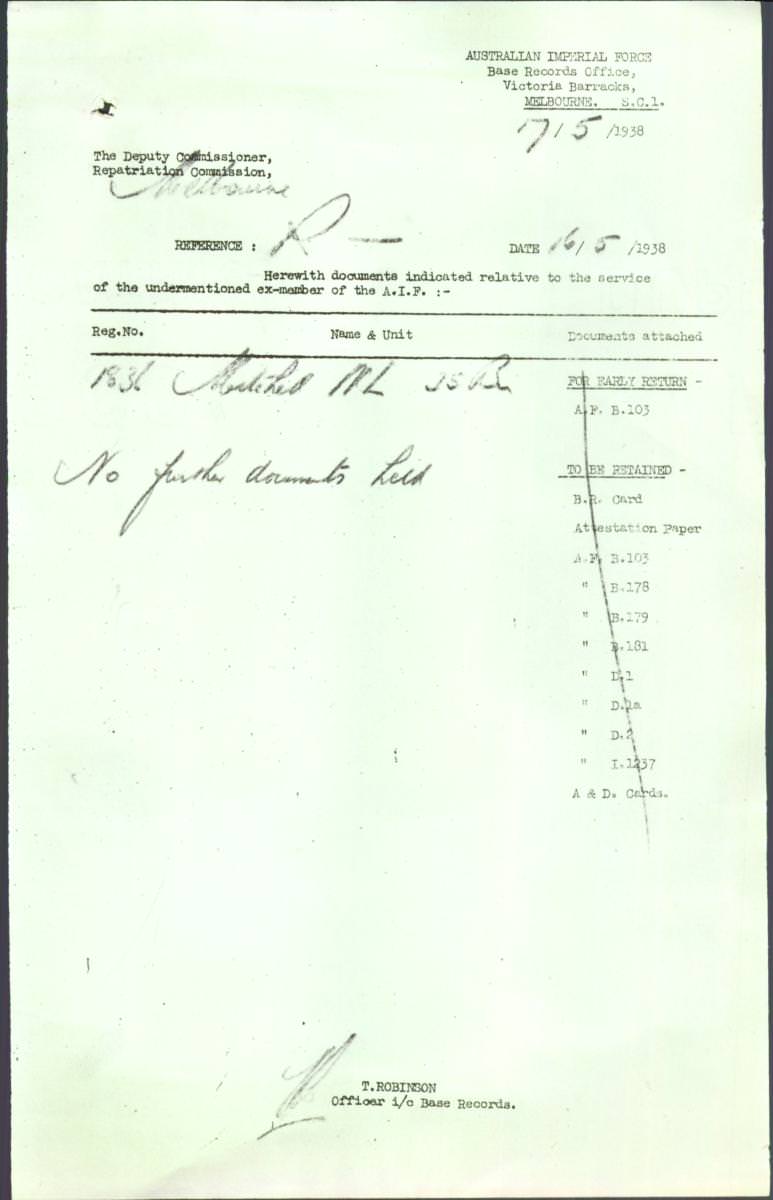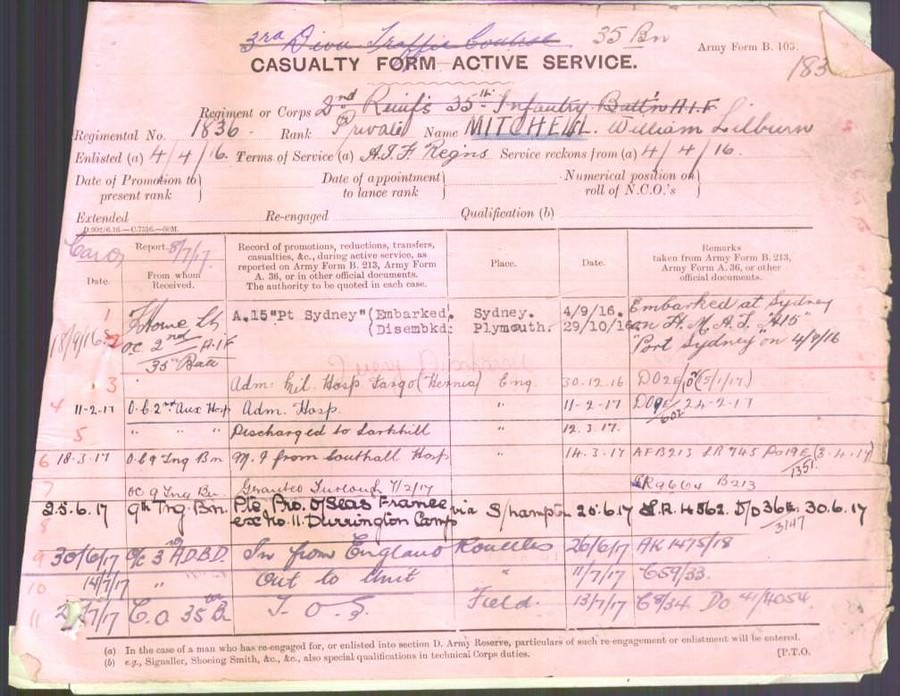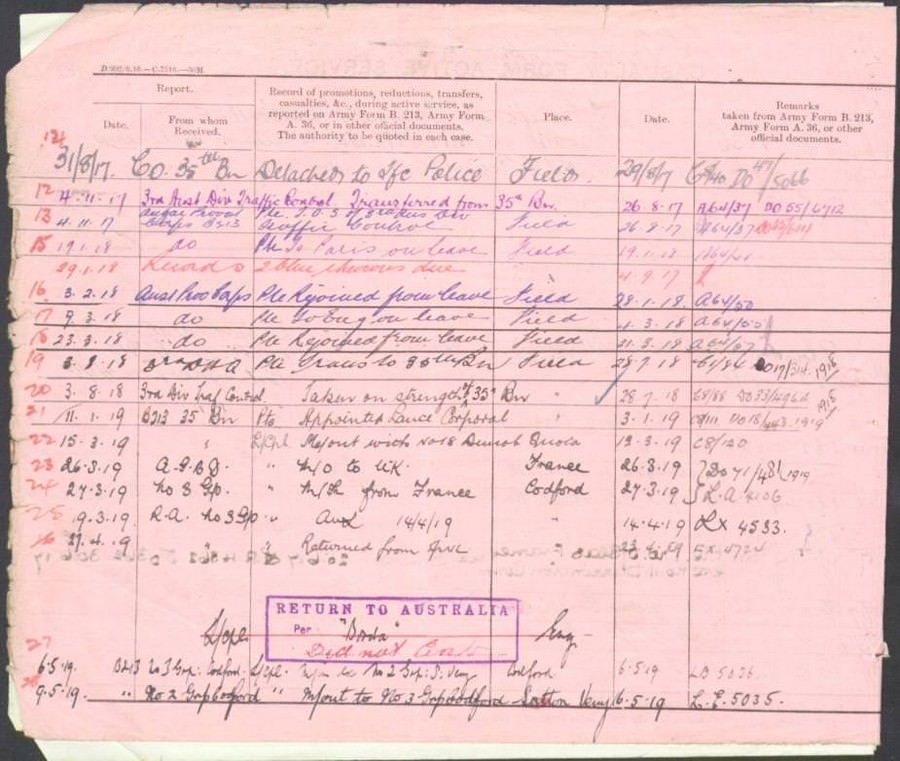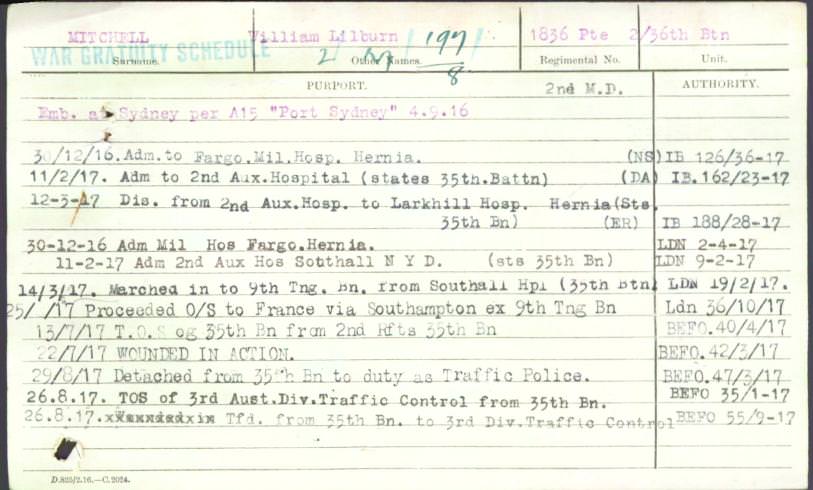 (Australian National Archives)
Under Construction. 25/05/2010.
Web Counter
---