John McMillan enlisted with the 4th Reinforcements, 35th Battalion AIF on the 1st of May 1916 and left Sydney on board HMAT A20 "Borda" on the 17th of October 1916 and disembarked at Plymouth, England on the 9th of January 1917 where he was marched to the 9th Training Battalion at the Durrington Army Camp at Larks Hill. John proceeded overseas for France on the 20th of March and was Taken on in Strength with the 35th Battalion in the field on the 9th of April 1917. John was later admitted to the #rd Southern General Hospital suffering from Trench Fever and retunrned to Australia on board SS "Sardinia" on the 13th of June 1919 with the Australian Vetinary Hospital and was discharged on the 21st of July 1919.
Family Information
John was a single 25 year old Clerk and Paymaster from South Street, South Cessnock, N.S.W. upon enlistment and was in the care of Mr James Stewart. His parents Alexander and Eliazbeth McMillan were married in 1887 at Minmi, N.S.W. Marriage Cert:5720/1887 and had 5 children. Christina P McMillan born 1888 at Minmi, N.S.W. Birth Cert:27338/1888. John McMillan born 1890 at Minmi, N.S.W. Birth Cert:21910/1890 and died in 1935 at Hornsby, N.S.W. Death Cert:10260/1935. Agnes R McMillan born 1893 at Minmi, N.S.W. Birth Cert: 22744/1893. Daniel McMillan born 1895 at Minmi, N.S.W. Birth Cert:5106/1895 and died in 1976 in N.S.W. Death Cert:103479/1976. Alexander Neil McMillan born 1902 at Minmi, N.S.W. Birth Cert:4683/1902 and died in 1977 in N.S.W. Death Cert:106547/1977.
Military Records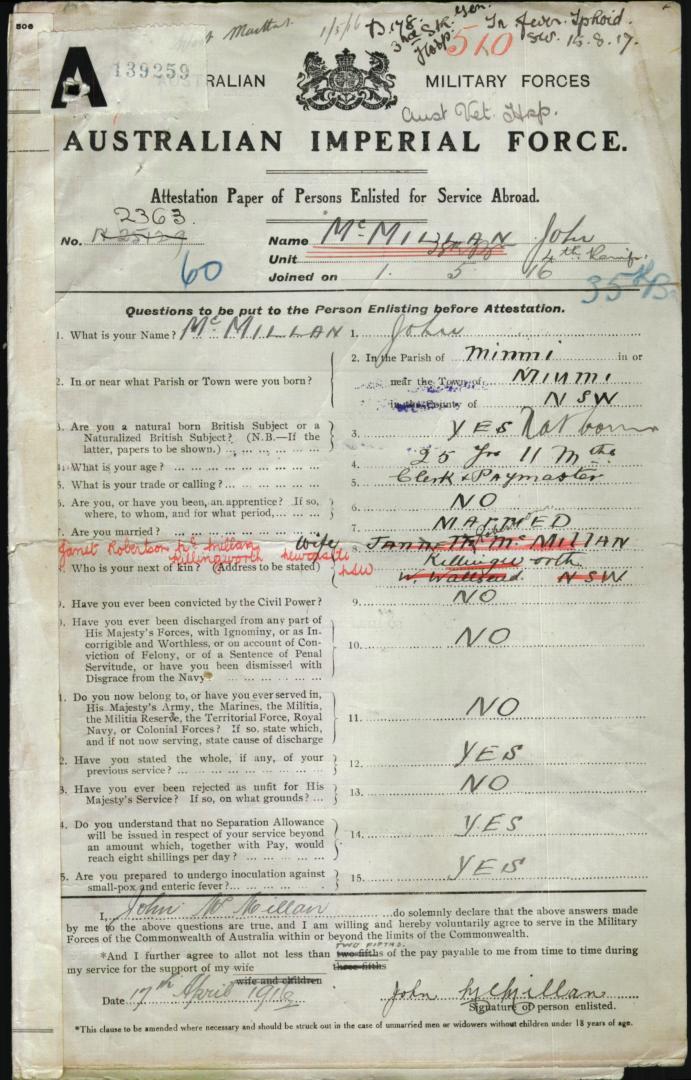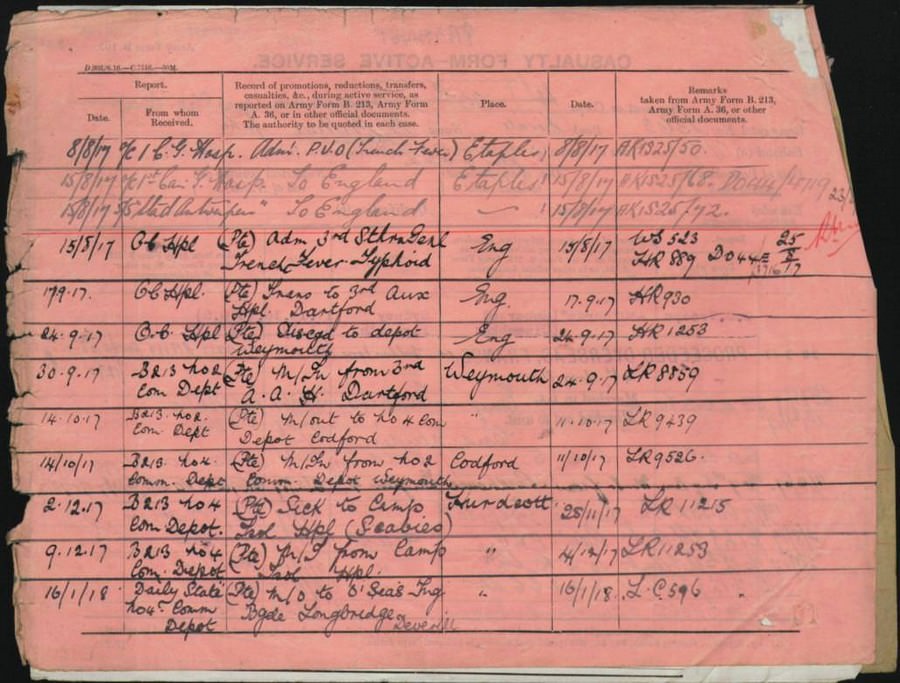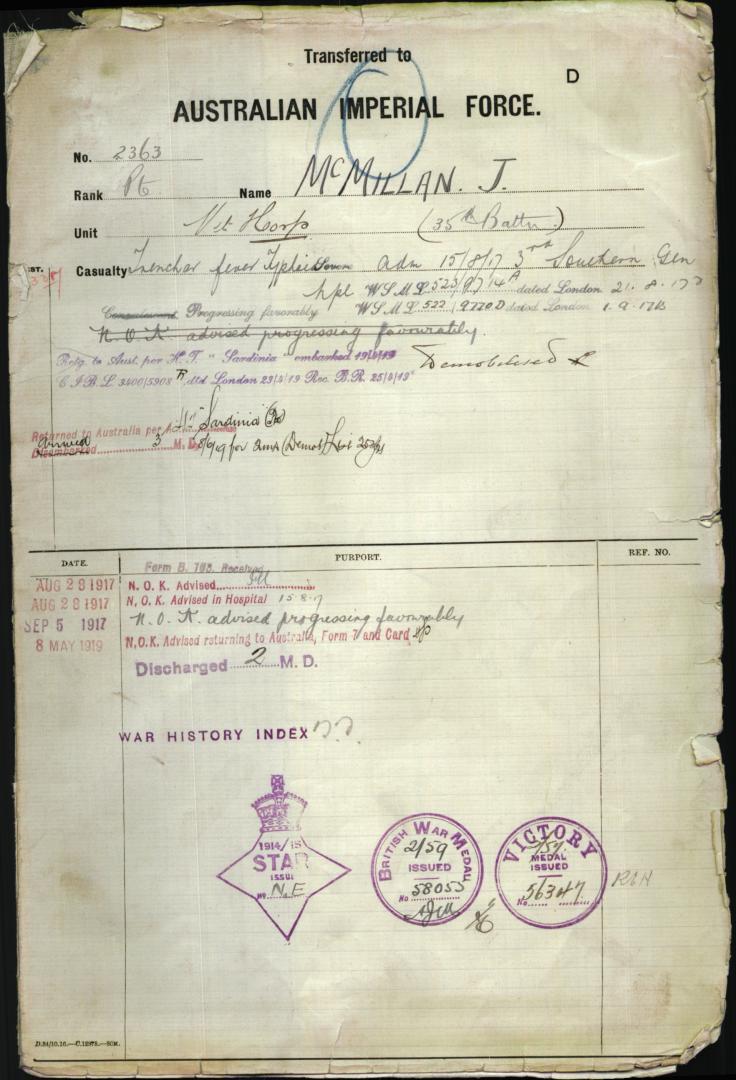 (Australian National Archives)
Under Construction. 09/04/2009.
---
Web Counter
---