Donal Lincon McKenzie enlisted with A Company, 35th Battalion AIF on the 7th of December 1915 and was an original member of the Battalion and left Sydney on board HMAT A24 "Benalla" on the 1st of May 1916 with the rank of Private.
MILITARY CROSS
This Officer came to France with the Battalion and has been through all its actions as a Platoon Commander, he displayed the greatest devotion to duty and tireless energy. During the operations on the SOMME, commencing 8th August 1918, he commanded a Company with conspicuous success and was twice recommended for an immediate award by his Commanding Officer. His cheerful disregard of difficulties and danger inspired his men, and at all times he got the very best out of them.
London Gazette 3rd June 1919. Page 6838 Position 26.
Commonwealth of Australia Gazette 15th of September 1919. Page 1371 Position 59.
BAR to MILITARY CROSS
For conspicuous gallanrty and devotion to duty on the 28th of August 1918 in the attack at CURLU. This officer commanded the Right assault Company. The country was extremely difficult but owinh to Lieutenant McKENZIE's initiative and fine leadership the assault was a success. Lieutenant McKENZIE'sdisplayed remarkable courage in exploiting his success. He went out and established posts taking the ground from the enemy in the face of severe fire and opposition, regardless of his own safety. His courage was an inspiration to his men. He did valuable work in getting in touch with the neibouring troops. His enterprise and initiative did much to ensure the success of the operations. He continued to do good work until wounded. He also did exceptionally good work West of BRAY on the 22nd of August 1918 and for this action was recommended for the on the 29th of August 1918.
Family Information
served with the 25th A.A.M.C before World War 1.
Lieutenant: 160 Bruce Gray McKENZIE. 34th Battalion AIF.
Military Records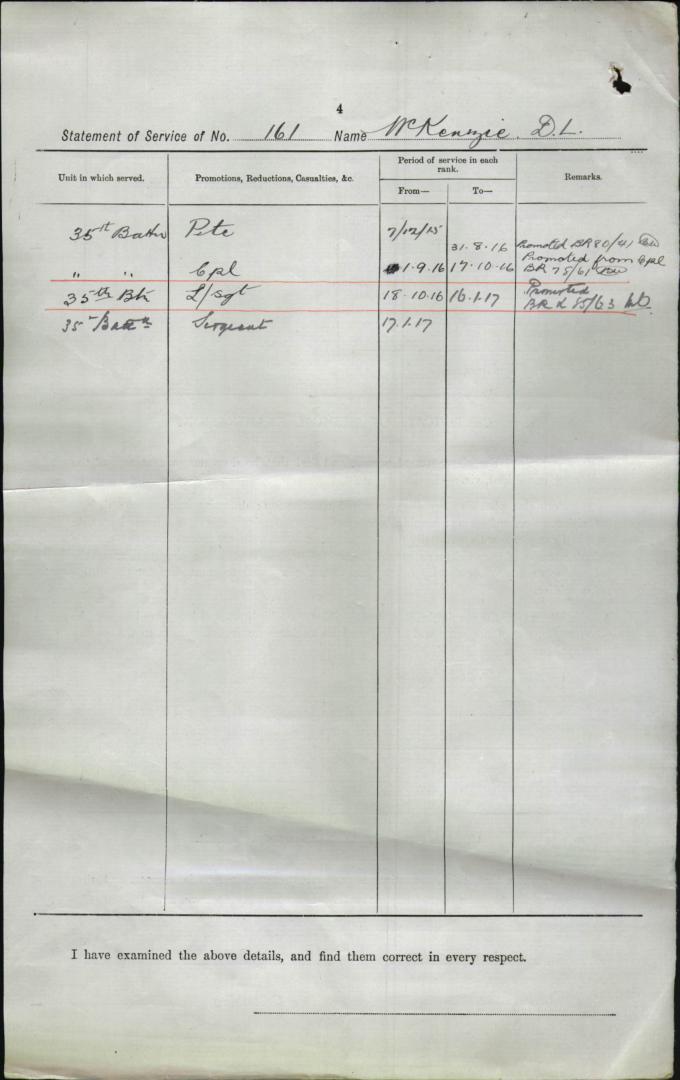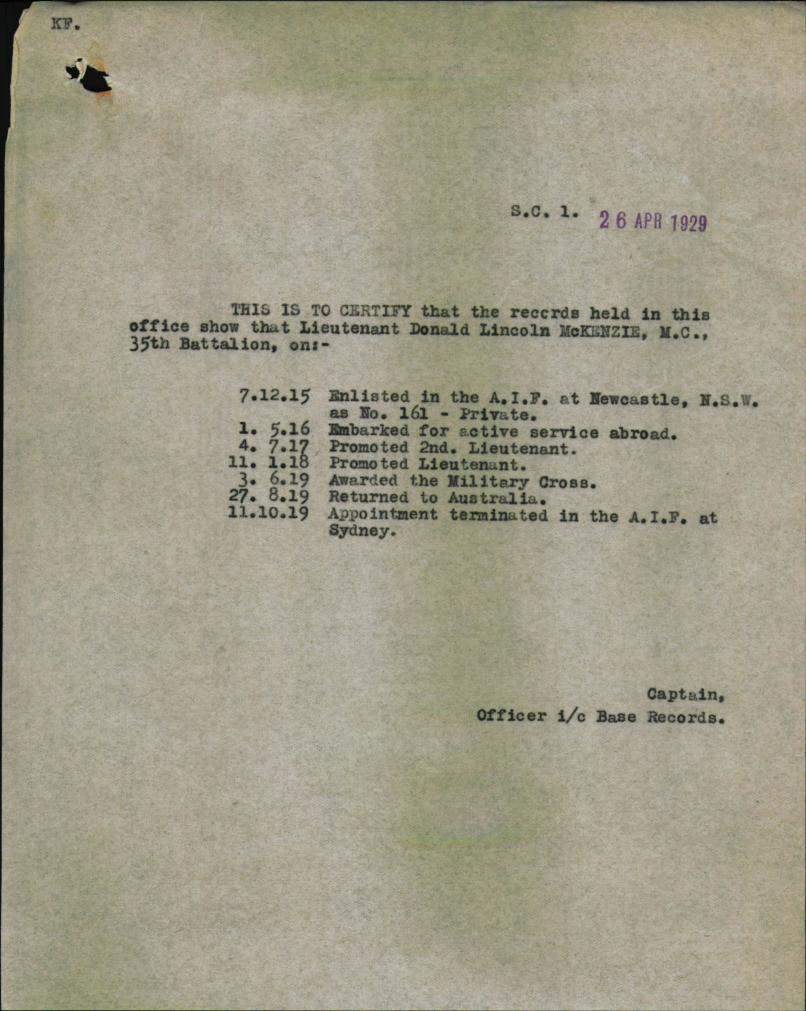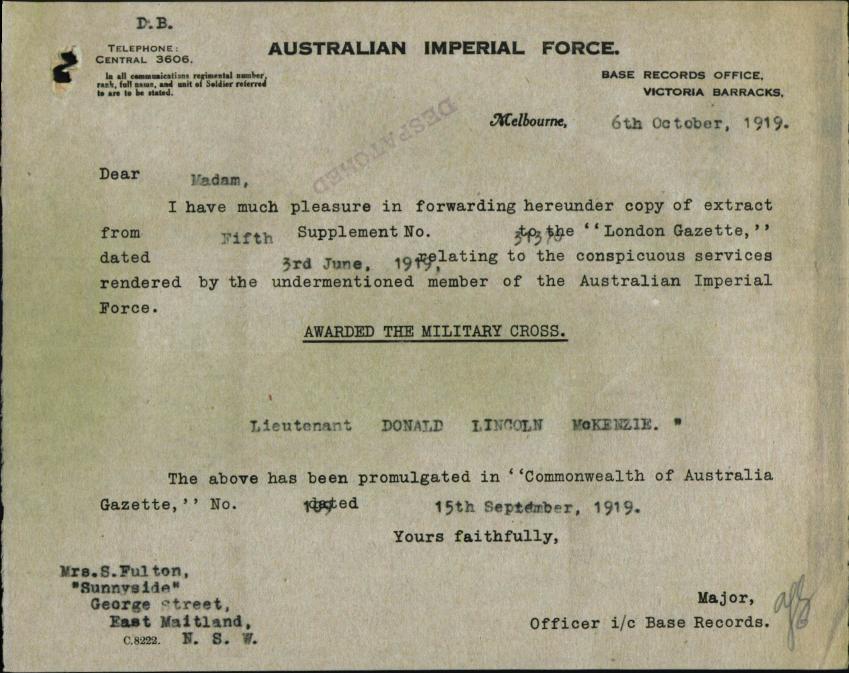 (Australian National Archives)
---
ROYAL AUSTRALIAN AIR FORCE. World War 2
Flight Lieutenant: 266328 Donald Lincoln McKENZIE
---
Donald Lincoln McKenzie served with the Aircrew Training School with the rank of Flight Lieutenant. He was discharged on the 6th of June 1945.
---
UNDER CONSTRUCTION 15/08/2008
---
Web Counter
---