Thomas McCormick enlisted with the Australian Service Corps on the 16th December 1915 and was transfered to the 35th Battalion as an original member in January 1916. He served as a Driver with Headquarter Battalion and embarked onboard HMAT A24 "Benalla" from Sydney on the 1st May 1916.
Returned to Australia on the 20th February 1920 and was discharged from the AIF on the 23rd May 1921.
Family Information
Thomas was a single 33 year old Timber Merchant from 66 Womerah Avenue Darlinghurst, N.S.W upon enlistment where he lived with his mother Mary. He returned to Australia in 1921 with his wife and child after the war and lived at 91 St Johns Street, Forest Lodge, N.S.W.
(Lisa Foster; Great Grandaughter)
Military Records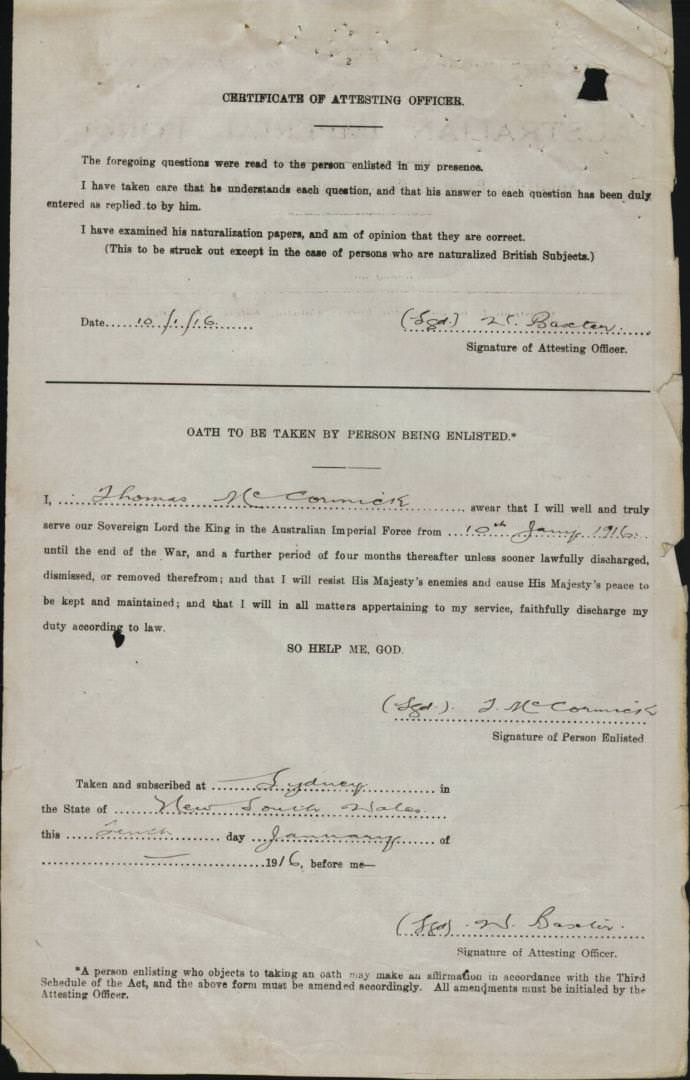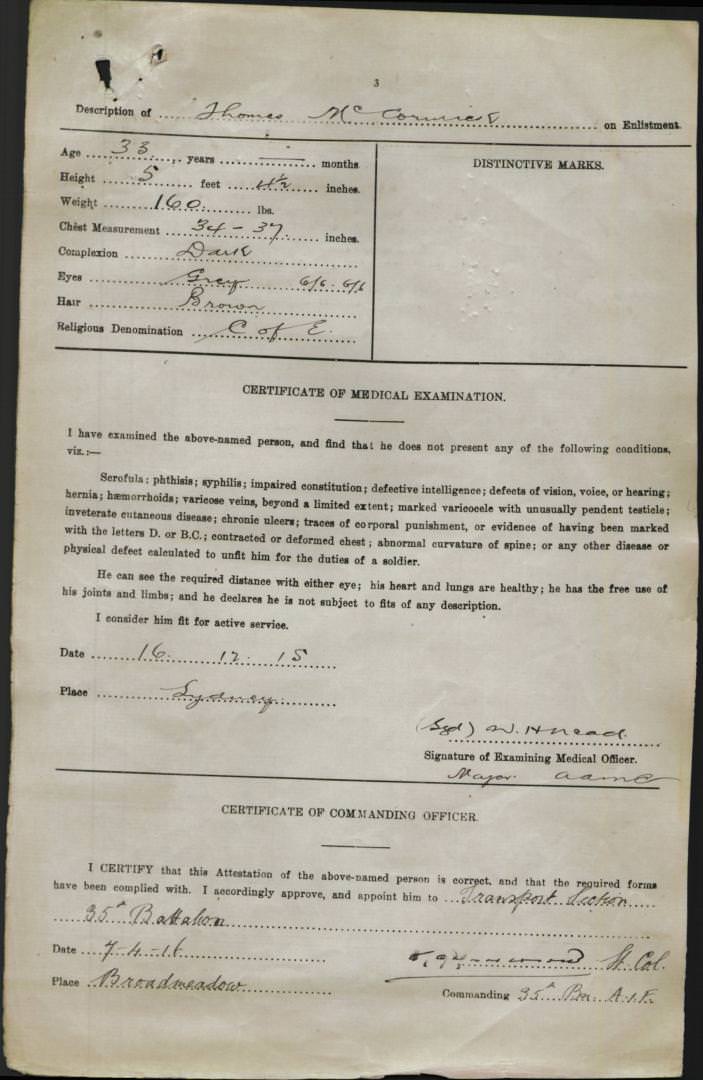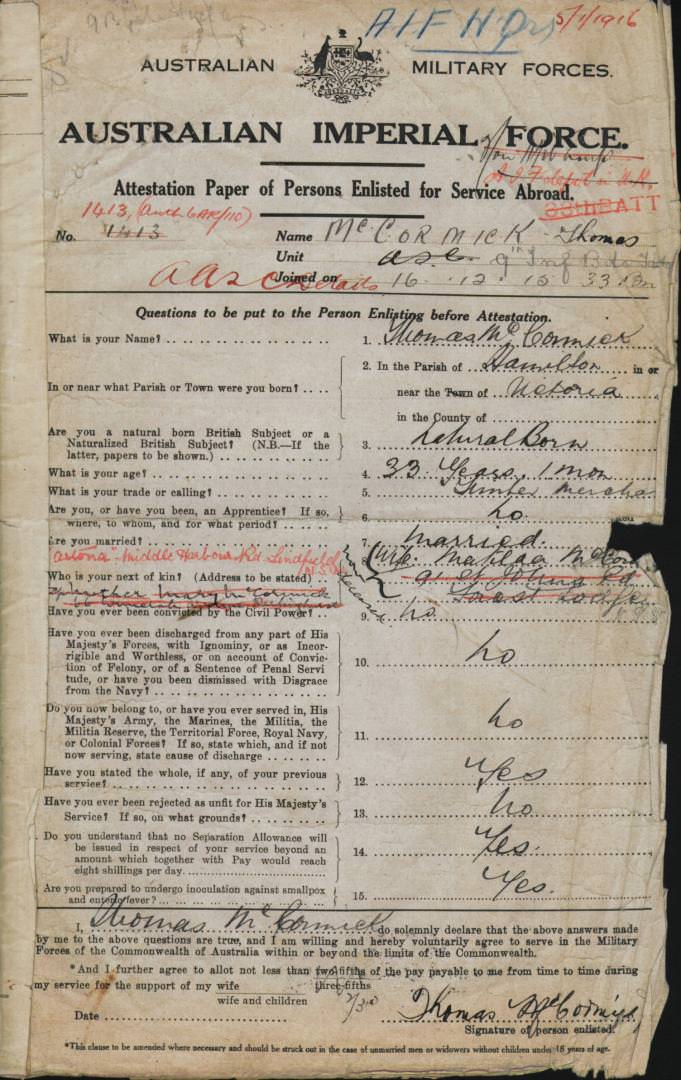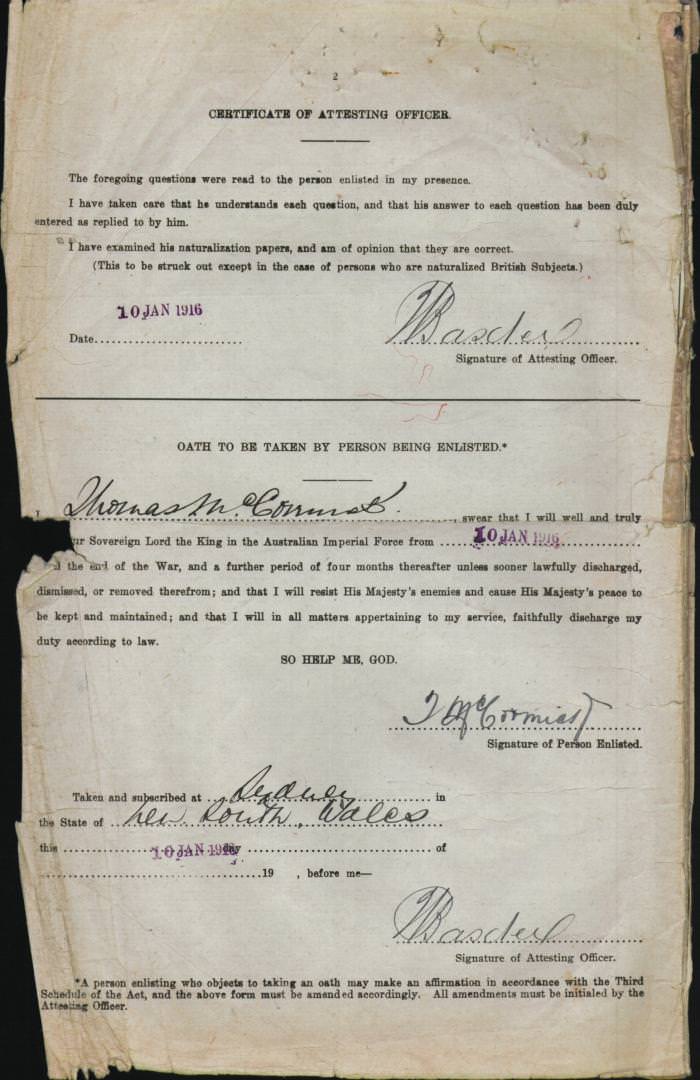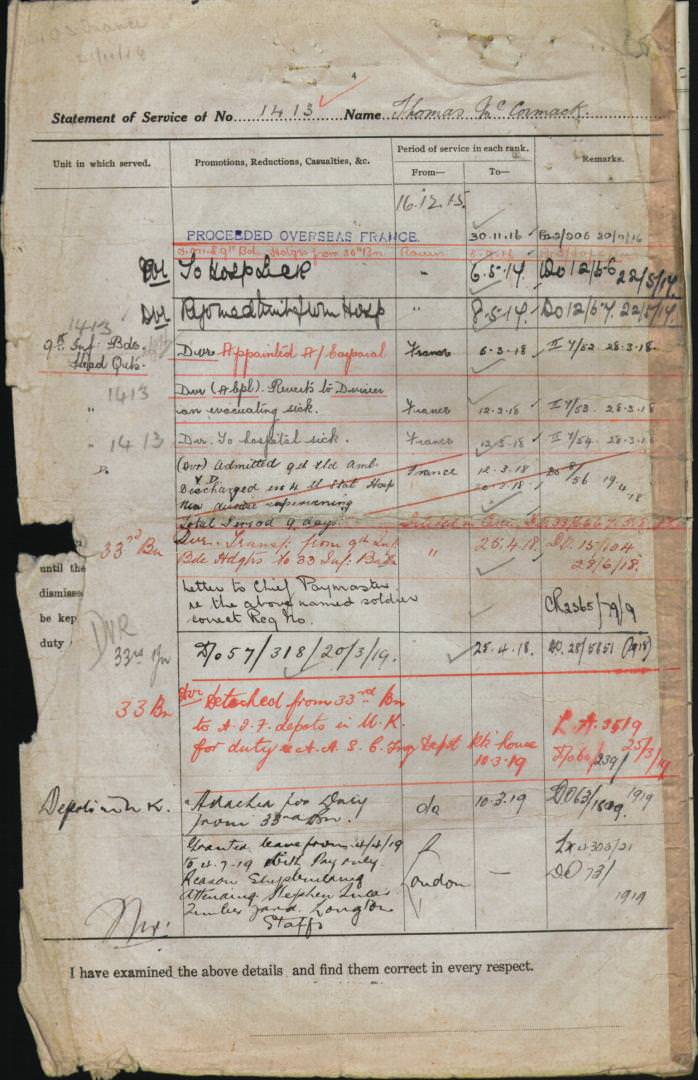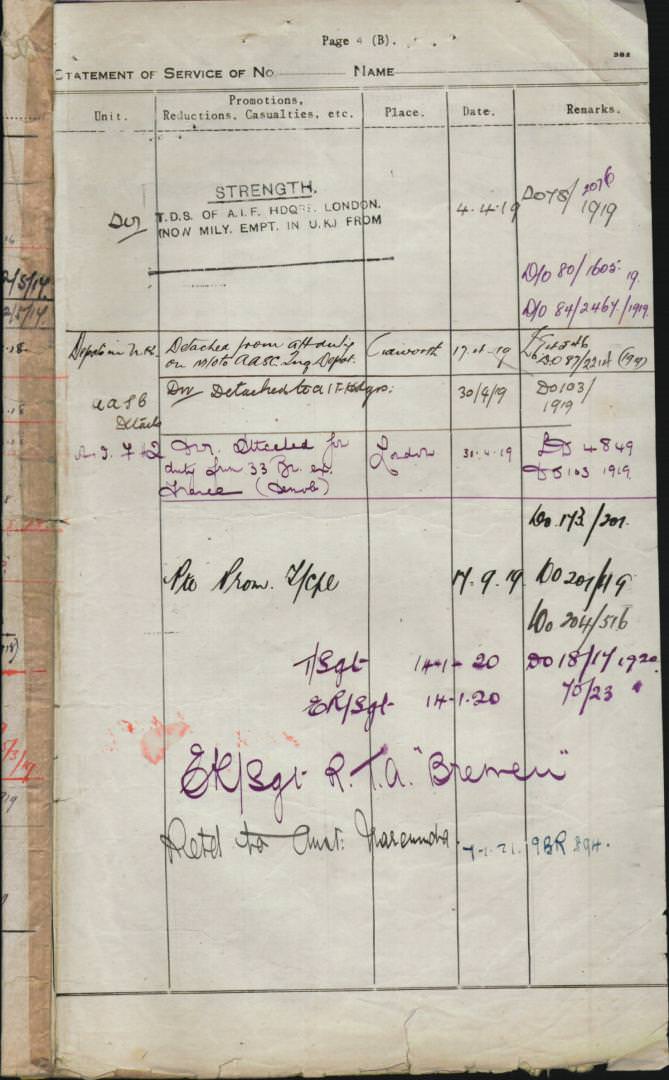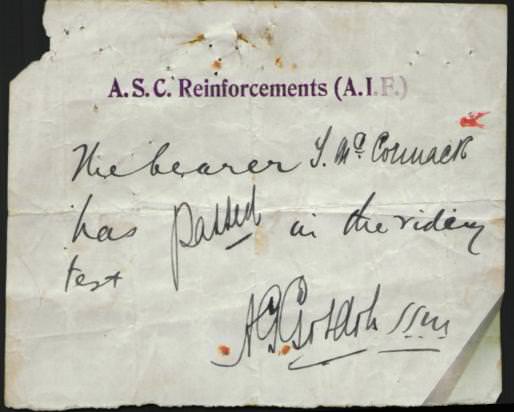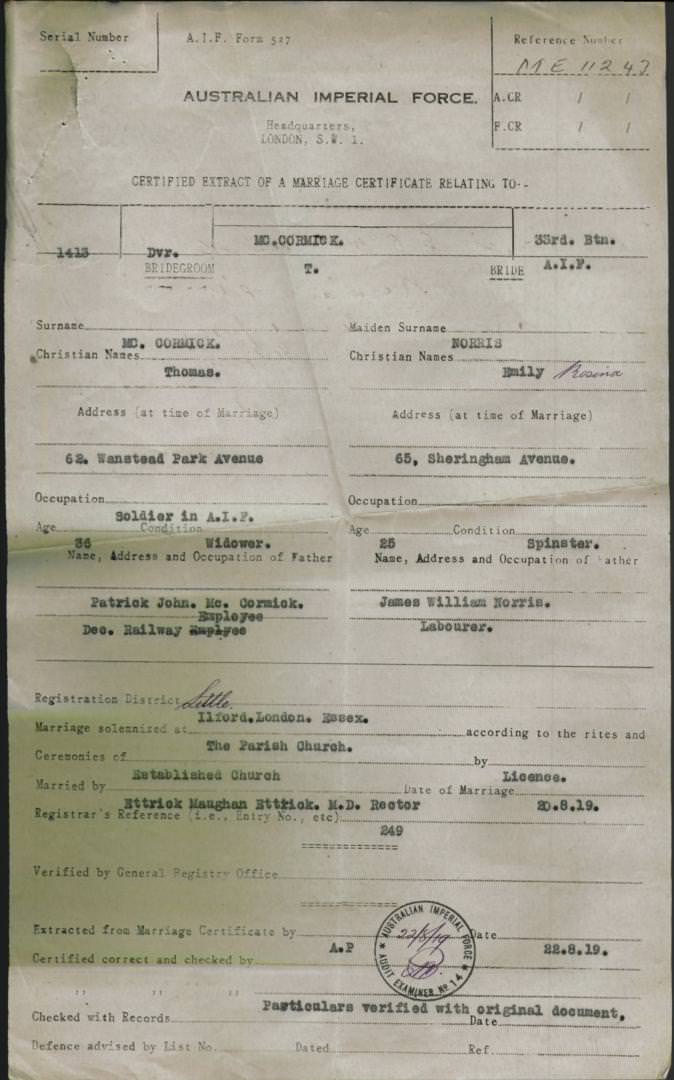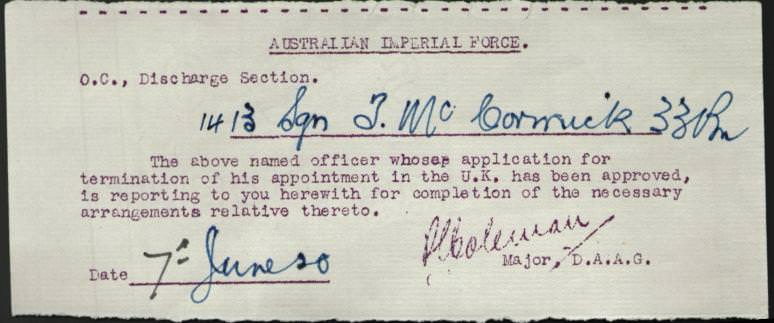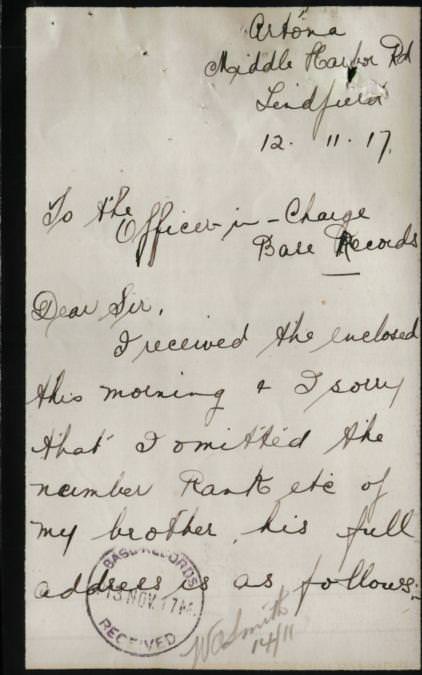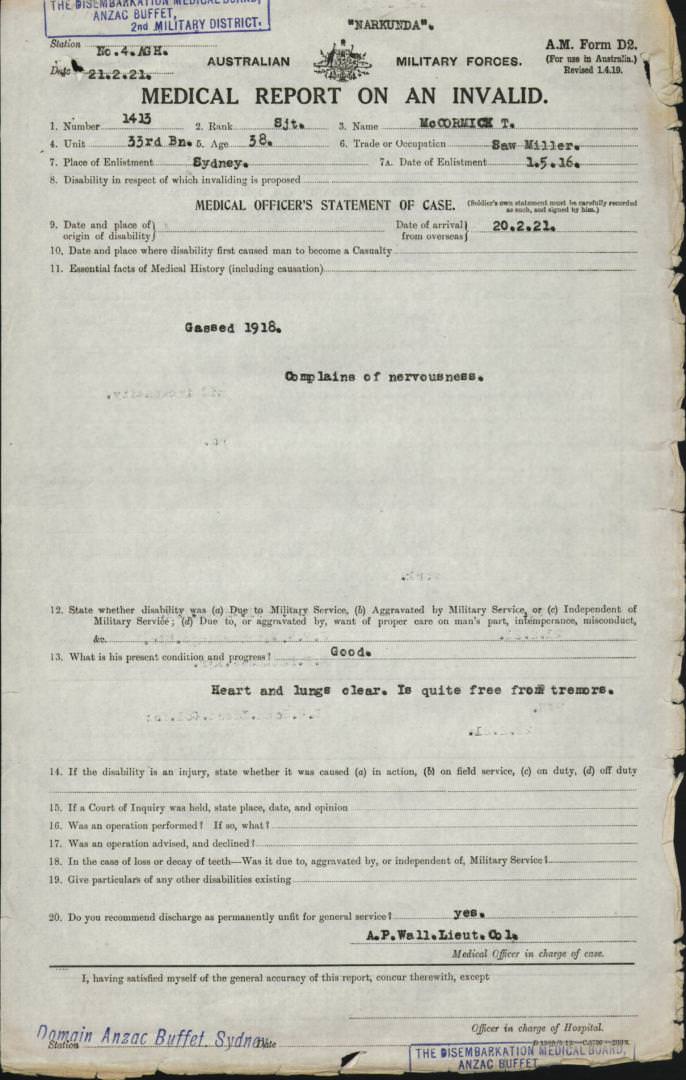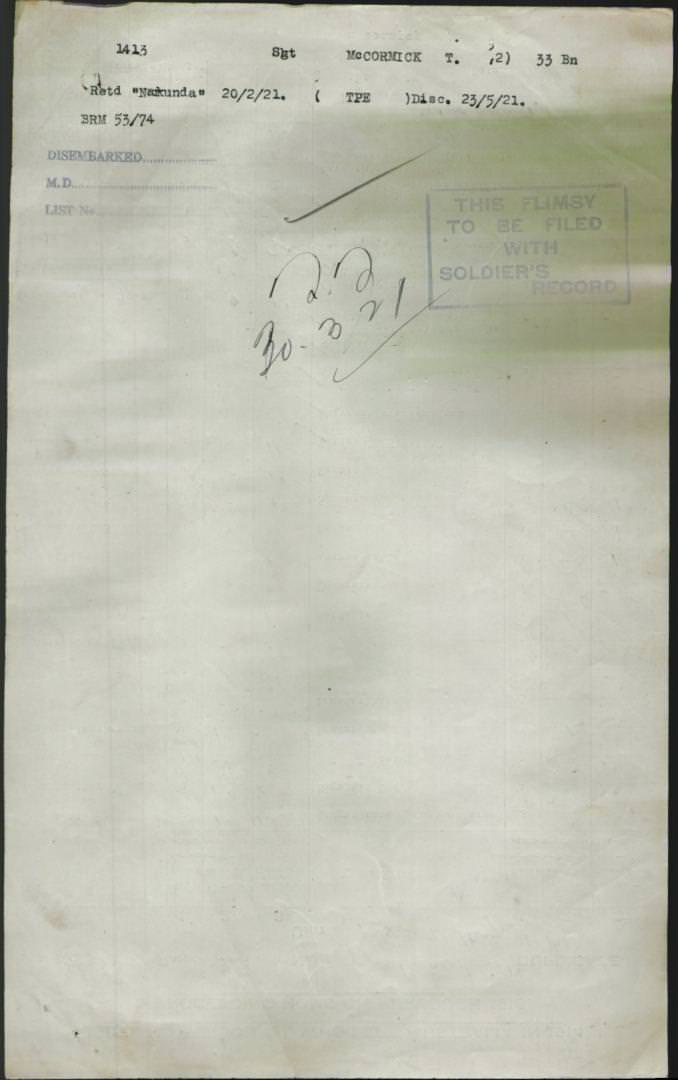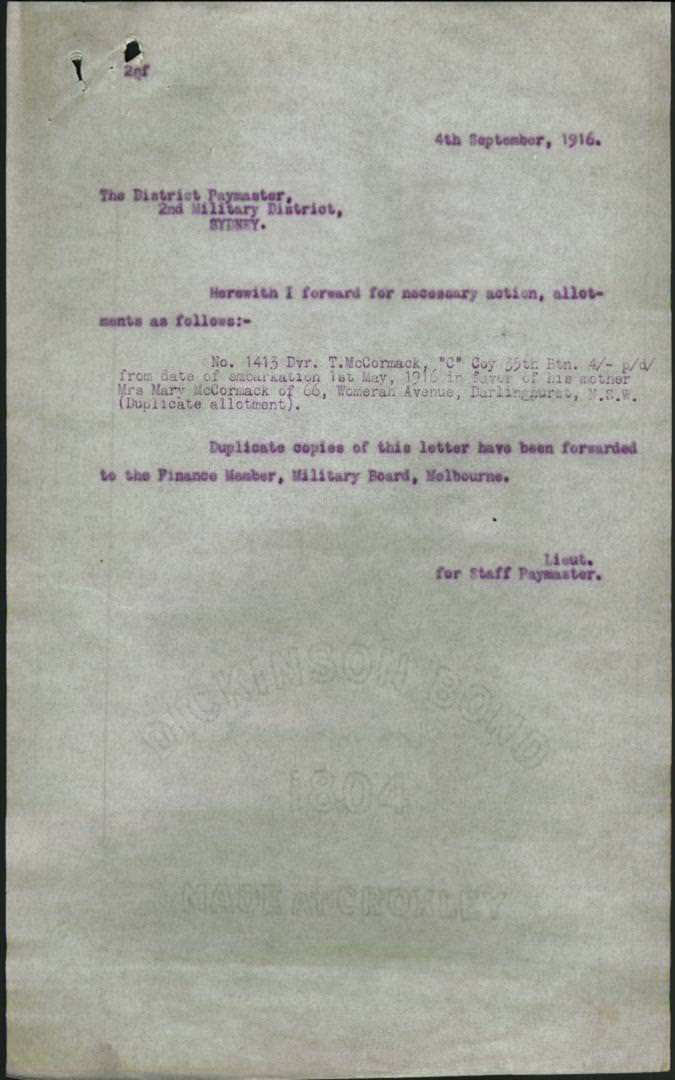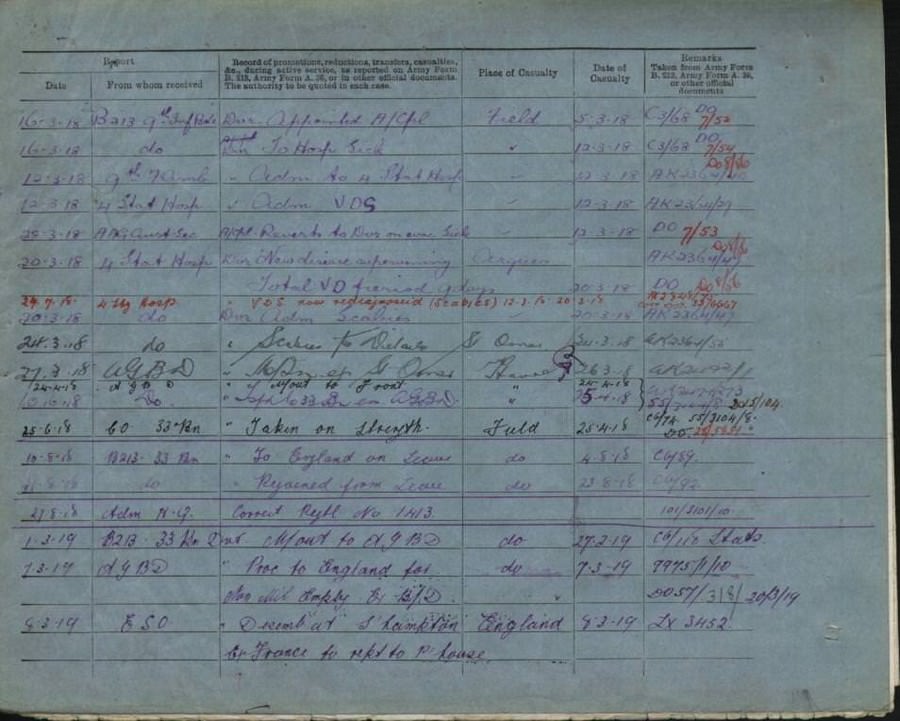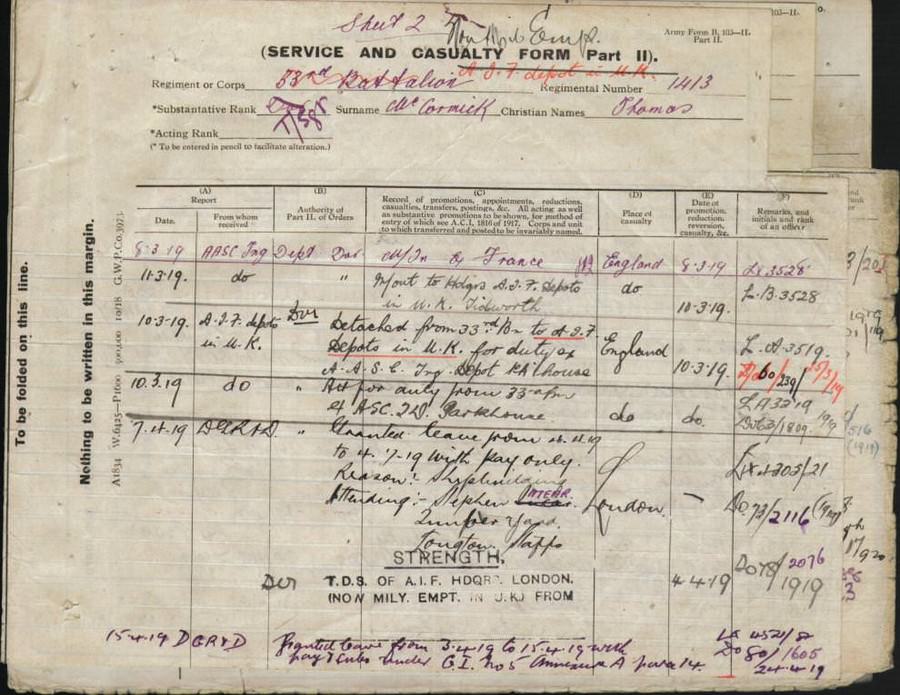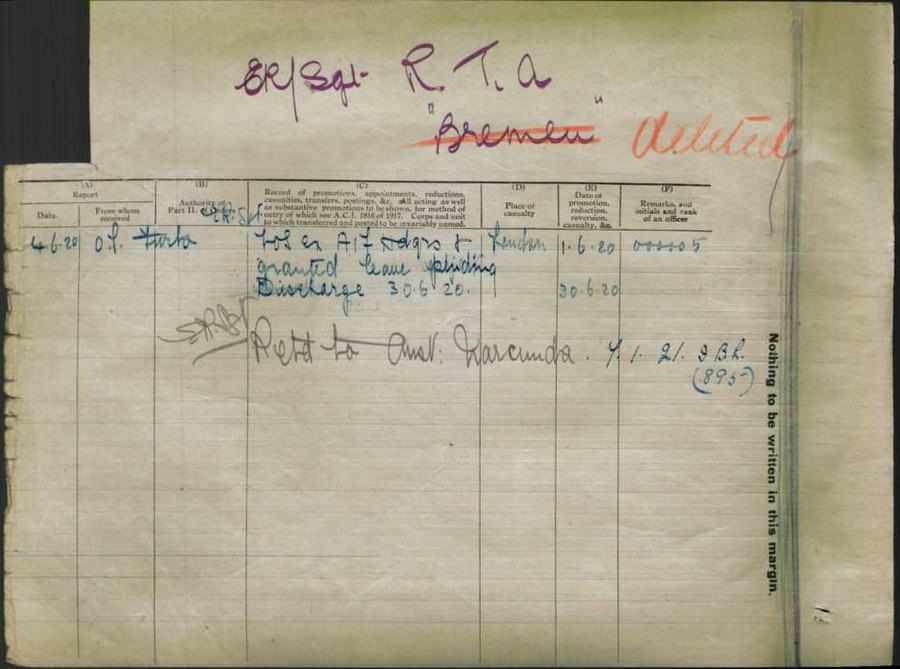 Under Construction; 21/12/2012-22/01/2015.
Web Counter
---