Sidney Alfred Mattress enlisted with the 5th General Service Reserves at Coffs Harbour on the 5th of June 1918 and left Sydney on board HMAT D60 "Fieldmarschall" on the 19th of June 1918 and disembarked in England on the 26th of August 1918. He was allocated to the 14th Training Battalion and transfered to the 34th Battalion on the 26th of September 1918.
Sidney proceeded overseas to France on the 1st of February 1919 and Taken on Strength with the Australian Veterinary Hospital. in France. He remained with the Hospital until the 6th of April when he returned to the 34th Battalion, before returning to Australia on board the "Valencia" on the 20th of July 1919. Sidney was discharged on the 30th of September 1919.
Sidney was a single 22 year old Pay Clerk from Epping. New South Wales prior to enlistment. His mother was his next of kin who lived at "Iona" Essex Street, Epping. His postal address upon enlistment was Coffs Harbour Jetty?. Sidney has suffered from Dengue Fever before enlistment.
Sidney's British War Medal:82903 to PTE 54470 S A MATTRESS 34BN AIF was auctioned in November 2006. Sidney did not recieve a Victory medal as indicated on his Military Records. N/E
Military Records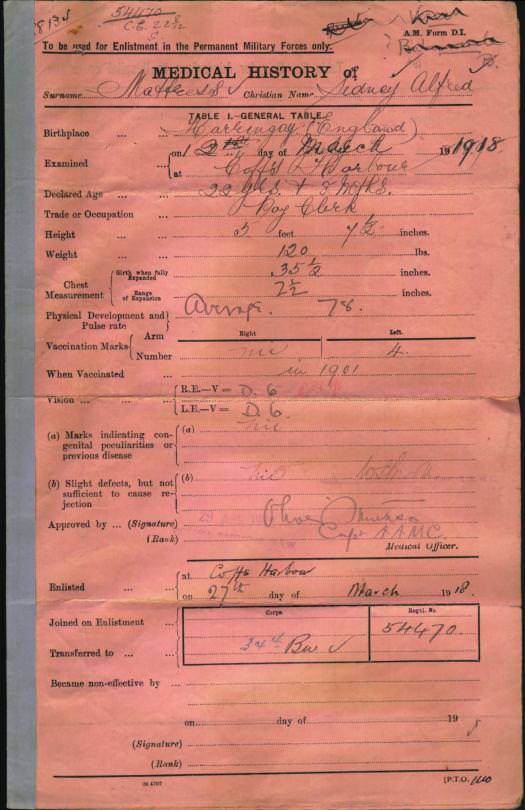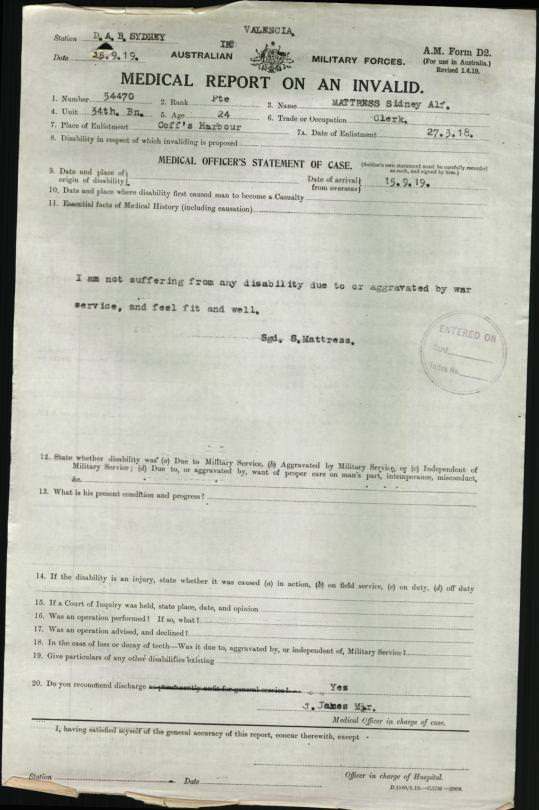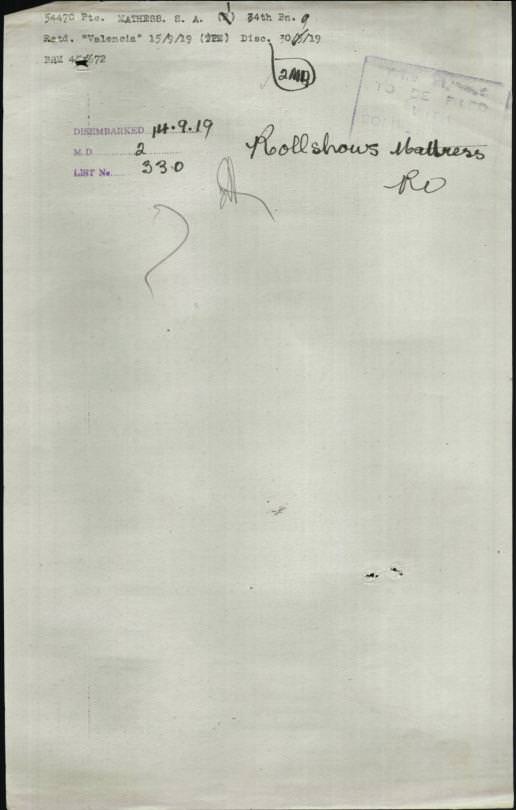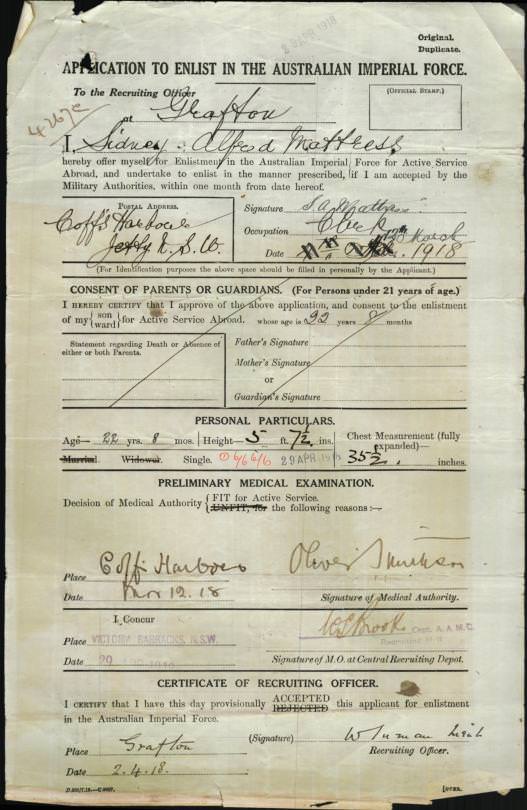 (Australian National Archives)
Under Construction 25/11/2006.
---
Web Counter
---