Herbert Charles Mate enlisted on the 10th of May 1916 with the 5th reinforcements 35th Battalion AIF. Clarence was Severly Wounded in Action and had his left foot amputated before being repatriated to Australia on the 1st of November 1917.
Family Information
Herbert was a Farm Hand from Wallarobba near Dungog, New South Wales.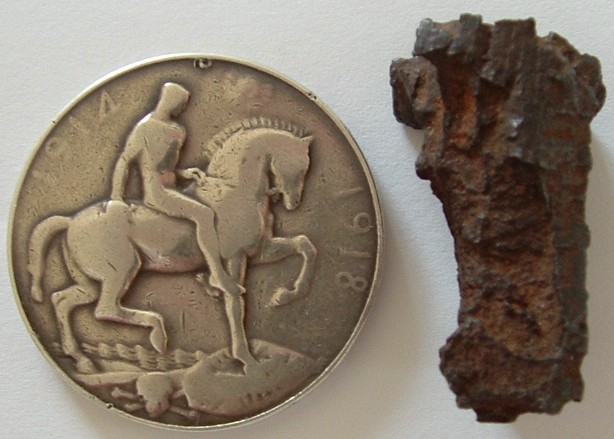 Piece of shrapnell removed from left foot prior to amputation.

Dungog R.S.L. Memorial Board PTE MATE. H.C.
Discharge Certificate and Pay Books are all the property of L Munce and kindly copied for the collection.



Military Records
(Australian National Archives)

Under Construction 02/02/2005
---

Web Counter
---