William James Martin enlisted with F Company 55th Battalion AIF on the 26th of April 1916 and was transfered to the 4th reinforcements 35th Battalion AIF on the 5th of May 1916. He was sent to Rutherford Training Camp from Goulburn and was in trouble from the 22nd of May when he was Charged with being Absent Without Leave for 1 day at Newcastle and was charged and fined 5 shillings by Major: Robert John Allright MASSIE.
William was soon in trouble again when he was Absent Without Leave for 1 day from Rutherford Army Camp on the 12th of June 1916. He was again charged this time by Lieutenant: Warden and fined 5 shillings by Captain Merick. On the 19th of June william was Absent Without Leave from Parade at Rutherford Army Camp and charged again by Lieutenant WARDEN. He was not fined for this offence.
He was soon to be on further charges of Drunkeness on the 2nd of July at Rutherford Army Camp. He was again fined 5 shillings by Lieutenant: MONFRIES. Just over 2 weeks later he was again charged with being Absent Without Leave for 1 day from Rutherford Army Camp on the 21st of July by Lieutenant: HARKER and fined 20 shillings. William was not in trouble again unit the 13th of September when he was Absent Without Leave this time for 7 days from Rutherford Army Camp and charged by Lieutenant Finlayson and fined another 20 shillings by Major: HARRIS.
William left Rutherford with the 35th Battalion for Sydney by train and left Sydney on board HMAT A30 "Borda" on the 17th of October 1917. William was even placed on 24hours detention whist at Sea on board HMAT A30 "Borda" for Refusing to obey the lawful command given by a Superior Officer. He was awarded 24 hours detention by Lieutenant Colonel: HUTCHISON.
William arrived at Plymouth, England with the Battalion and was marched to Durrington Camp on the 9th of January 1917. He managed not the get charged again until the 30th of January when he was again Absent Without Leave from the 30th January to the 31st of January from Camp and was charged by Major: COOKE-RUSSELL, and was held in custody for 5 days awaiting trail and forfeited 12 days pay.
The next 3 months passed but William was Found beyond the Limits, whilst in Durrington Camp Wihout a pass or written permission from his C/O. William was awarded to forfeit 7 days pay by Lieutenant Colonel: LAMB, and sent on his way to proceed overseas for France on the 3rd of May 1917. William was taken on strength with the Battalion but saw action for only a month and a half before being Wounded in Action after being Hit in the back by an explosion and buried at PLOEGSTREET, France on the 24th of June 1917.
William was dazed for 2-3 days and treated by the 14th General Hospital at Rouen, France for the next 2 weeks before being returned to England. He effects of the explosion and Williams actions got him into more trouble, this time he was charged with being Drunk in Chapel Street, Stonehouse at 9:30pm. Violently Resisting Arrest, Using Abscene Language. He was awarded 7 days confindment by Major Marks on the 26th of July.
Only 2 month later William found himself on his way back to Australia on board HMAT A29 "Suevic" on the 27th of September. The Medical Board found him Unfit for Active Service and he was discharged Medically Unfit suffering from Shell Shock (Neurasthenia, Age) on the 19th of May 1918 with Tremors of the hands and headaches. He was aged 57 years upon discharge, but stated that he was only 42 upon enlistment.
William's British War Medal:58143 Victory Medal:56427 to W J MARTIN 35 BN AIF were acquired from the Medal collectors Club of Victoria in December 2006 and are now in the collection.
Family Information
William served for 12 years with the Royal Marines, Royal Navy.prior to Word War 1. He was a single Labourer from Bowning, N.S.W. upon enlistment.
Military Records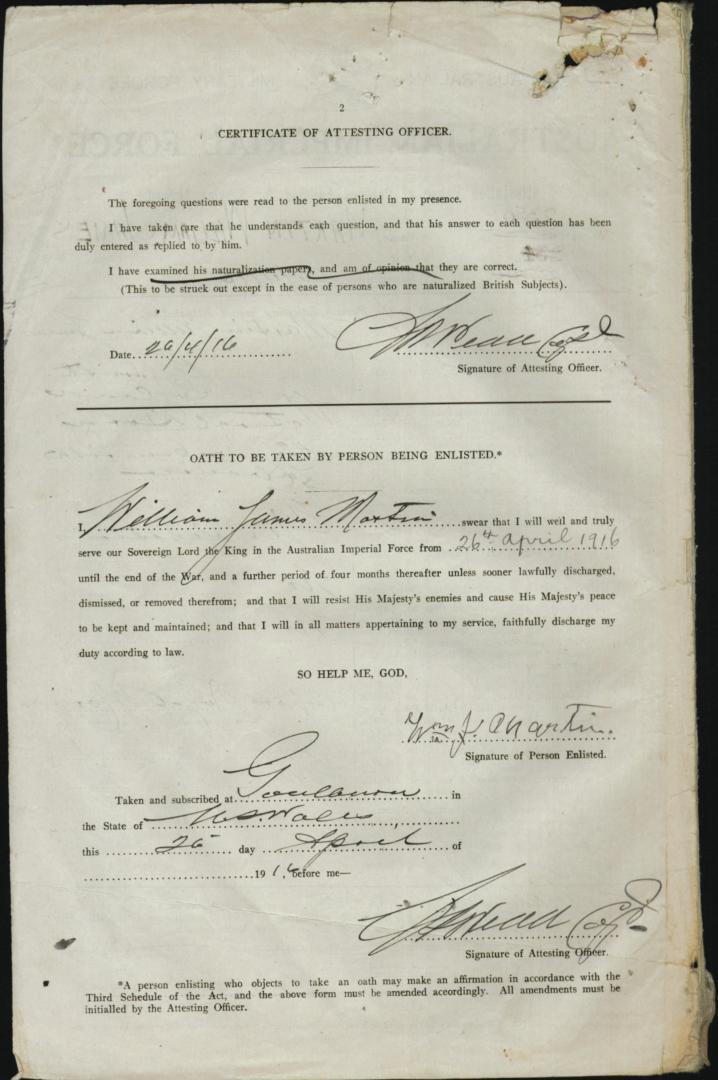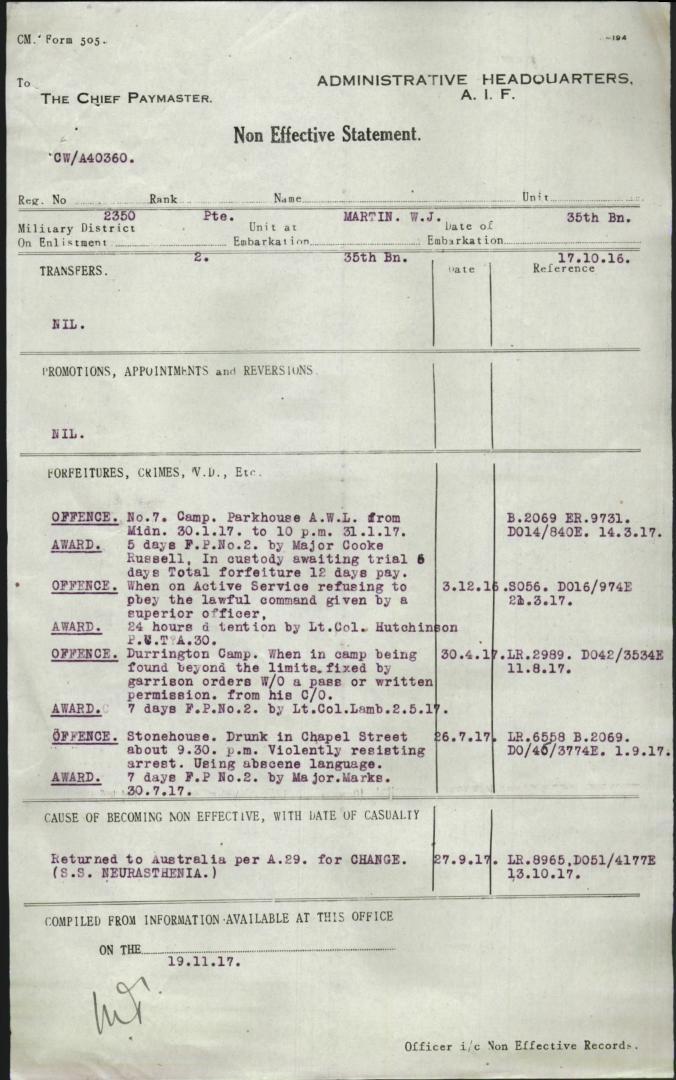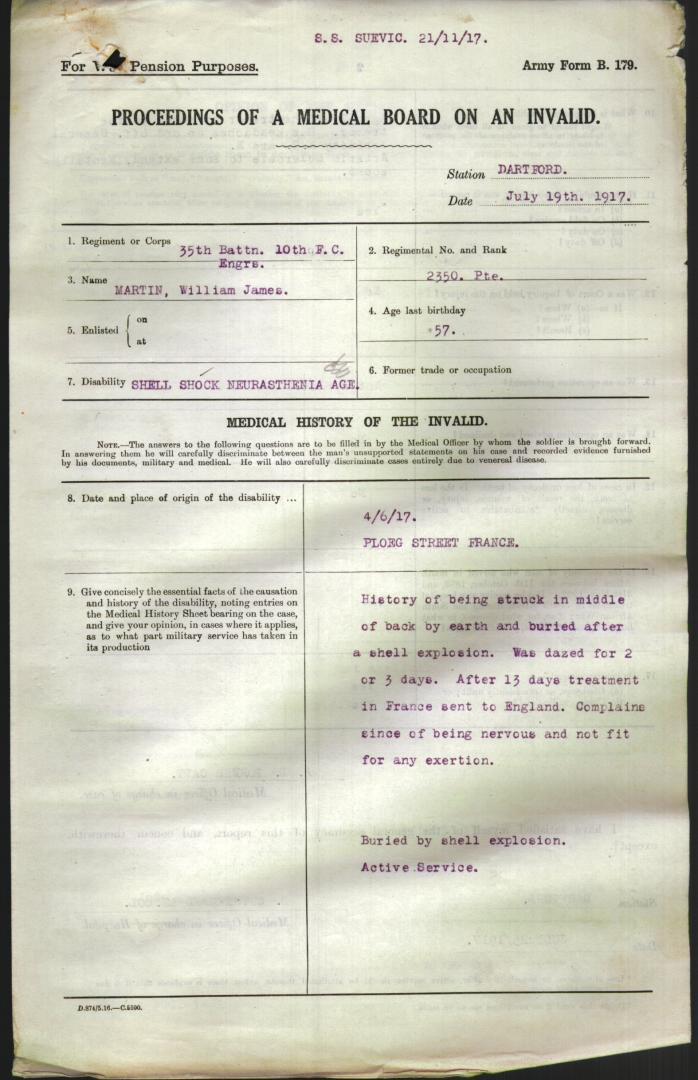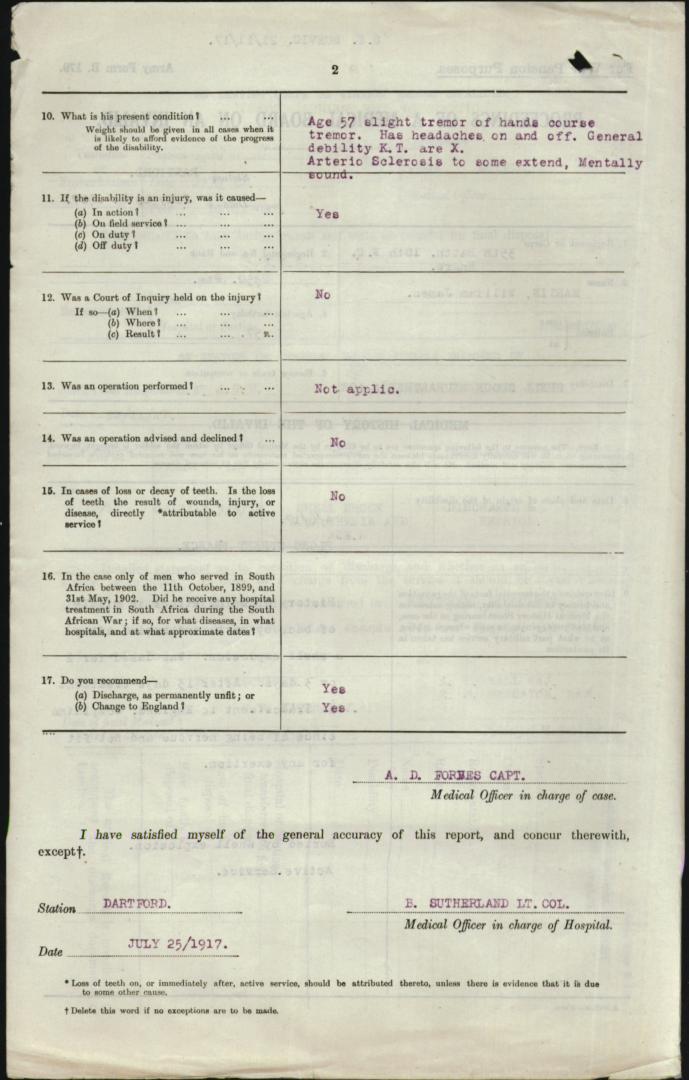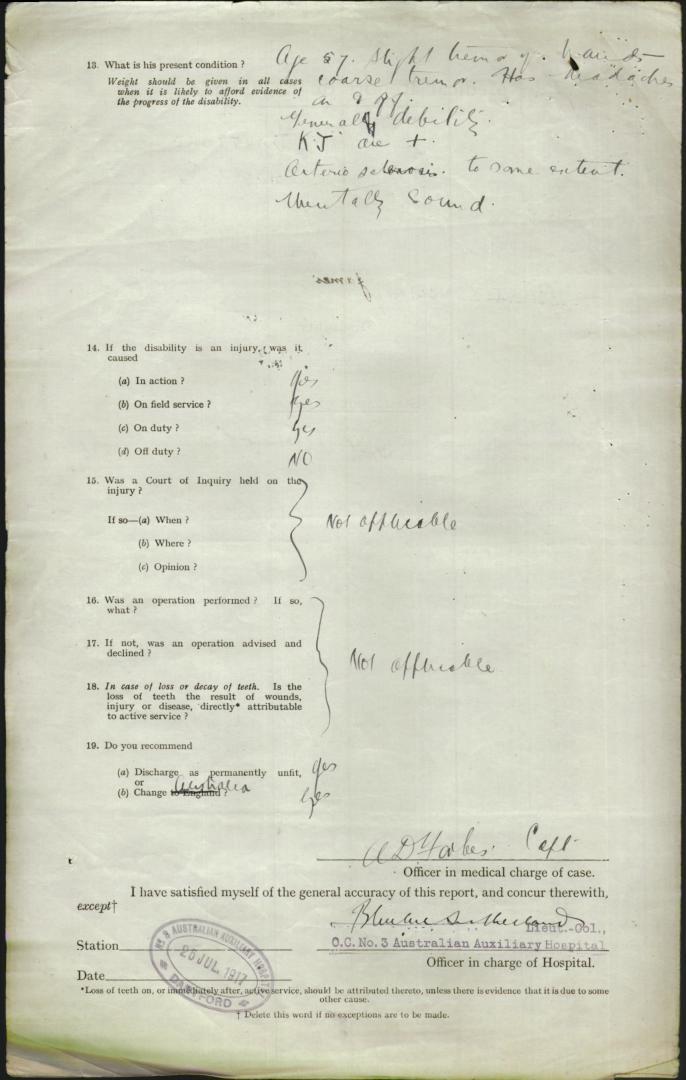 Under Construction; 16/12/2006-29/12/2013.
---
Web Counter
---