William Marshall enlisted with the 3rd Reinforcements 35th Battalion AIF on the 3rd April 1916 and embarked onboard HMAT A68 "Anchises" on the 24 August 1916.
23rd March 1917.
Informant: Sergeant: 2101 William MARSHALL. "I was with Sergeant Major: 92 William Wilfred HILLIER when he was killed at Square Farm, Fleurbaix on 24th December. A minenwerfar blew him up in the left line trench. He was killed outright. I saw his body taken away for burial. He was C.S.M. of A Company. I have seen his grave in the Cemetery at Armentieres. There is a cross on it with his name.
Staples, France.
returned to Australia on the 31st October 1917.
Family Information
William was a married 42 year old Carter from 69 Albermarle Street, Newtown vis Sydney, N.S.W. upon enlistment
Military Records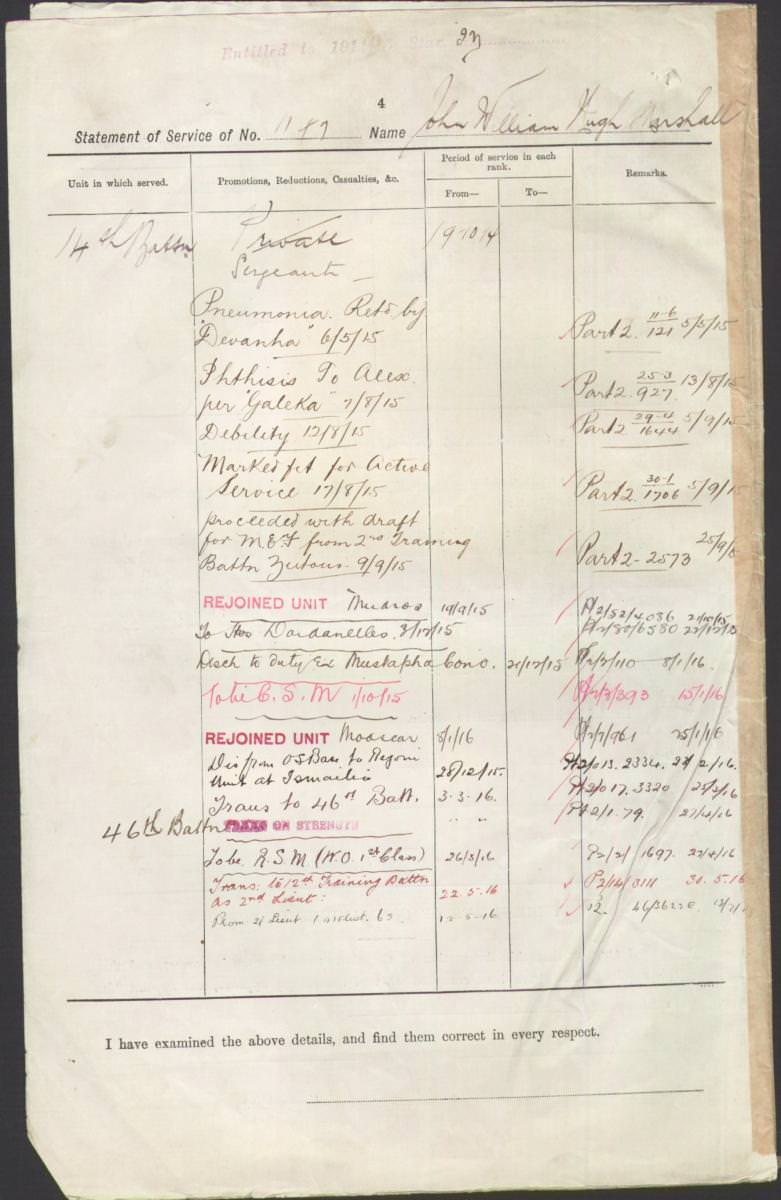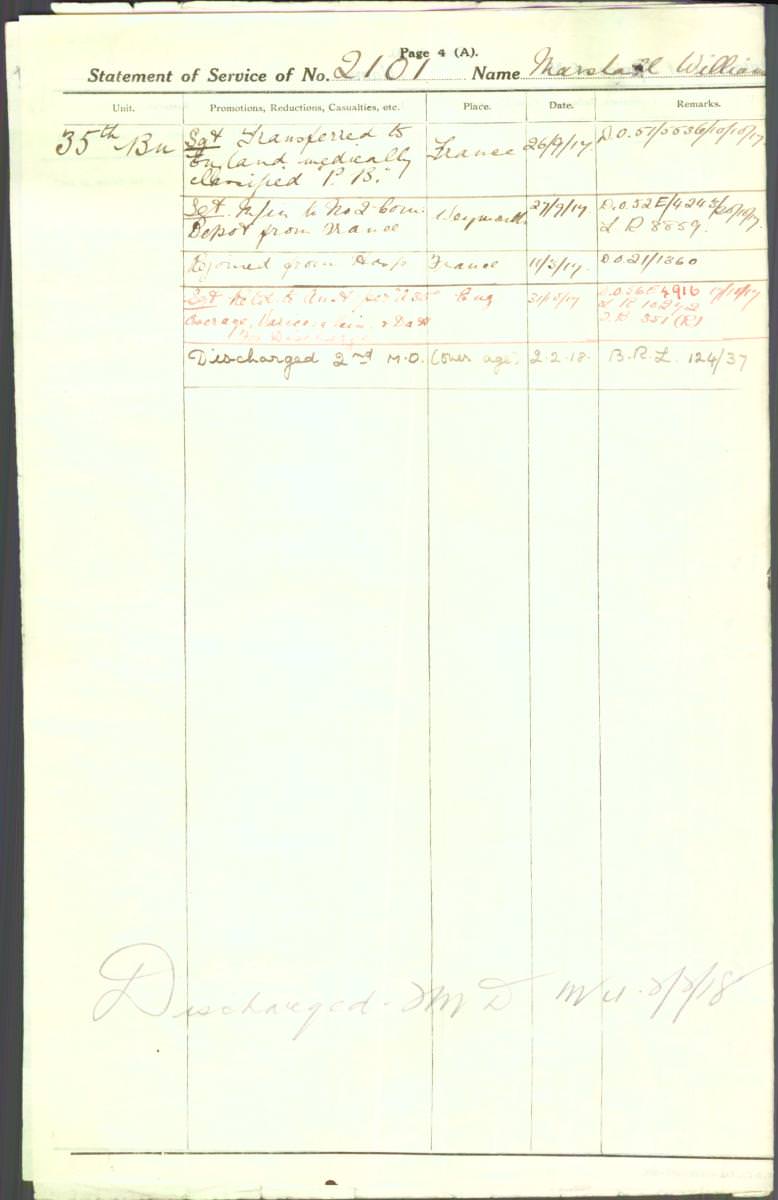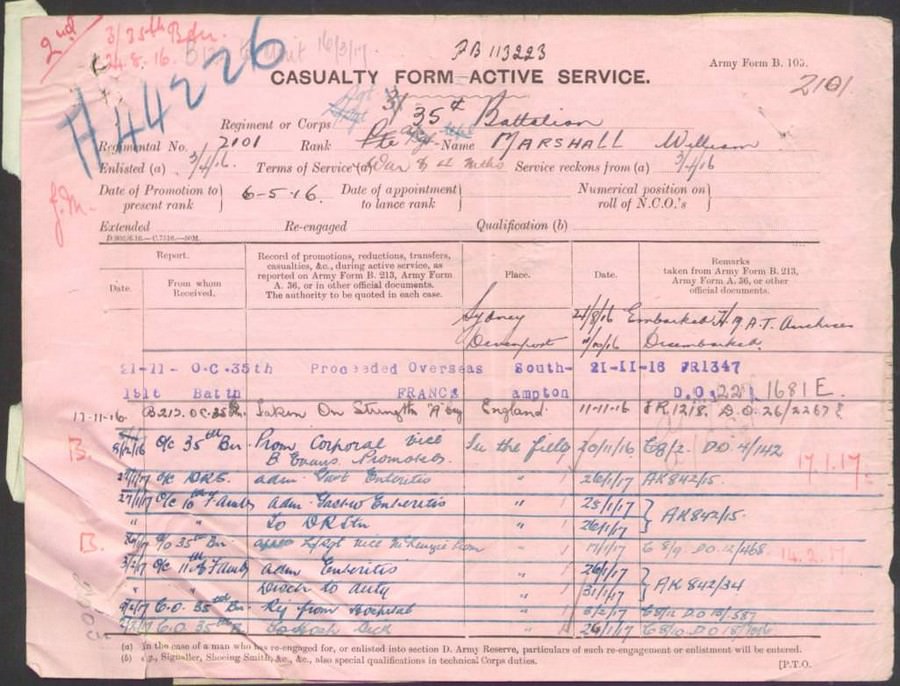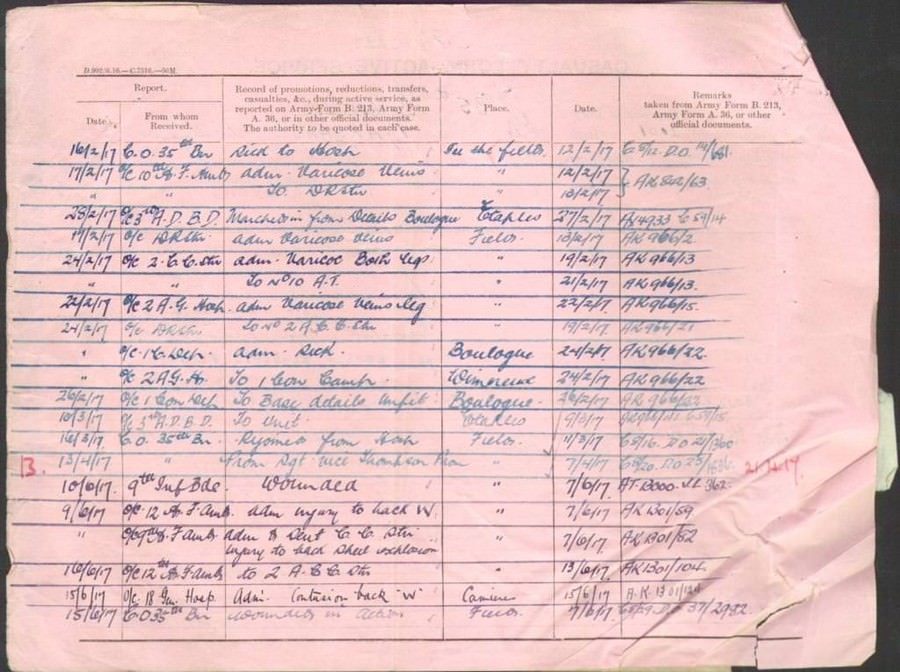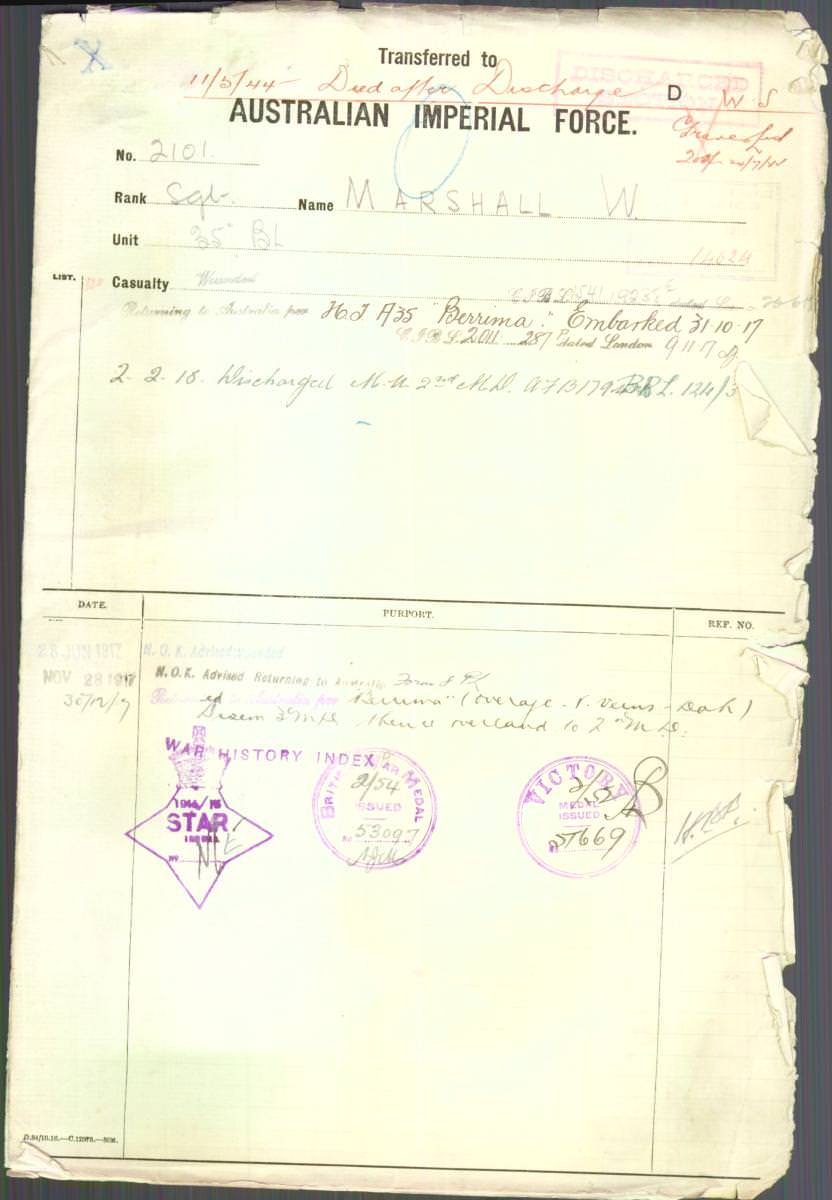 (Australian National Archives)
Under Construction; 22/09/2014-09/11/2014.
Web Counter
---