Alfred Victor Lord enlisted with B Company 35th Battalion AIF on the 8th of January 1916 and was an original member of the Battalion and left Sydney on board HMAT A24 "Benalla" on the 1st May 1916.
On the 26th October 1917 Corporal: 487 Alfred Victor LORD reported to Hospital as sick and Private: 1816 Percival Ernest HEAD was promoted to Lance Corporal in the Field.
Returned to Australia on the 12th of February 1918.
Family Information
Alfred was a married 28 year old Painter from Dennison street, Hamilton, N.S.W. upon enlistment. He served with the St George Rifles for 2 years prior to World war 1.
Military Records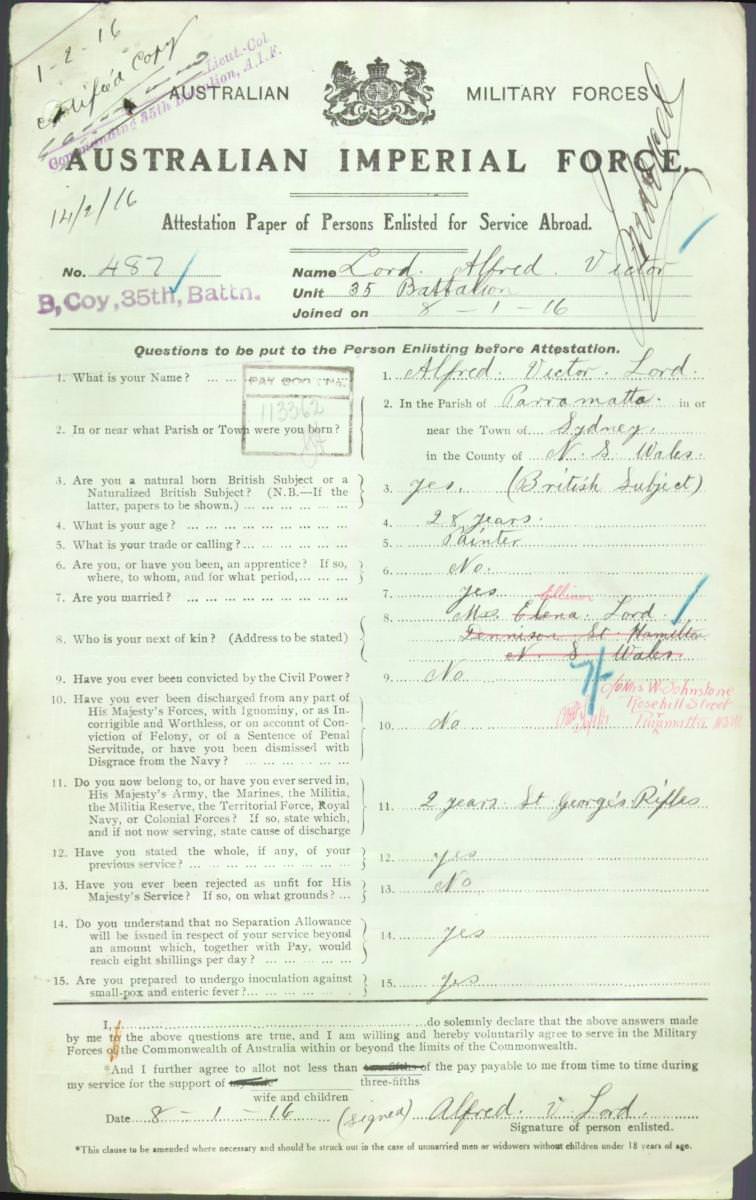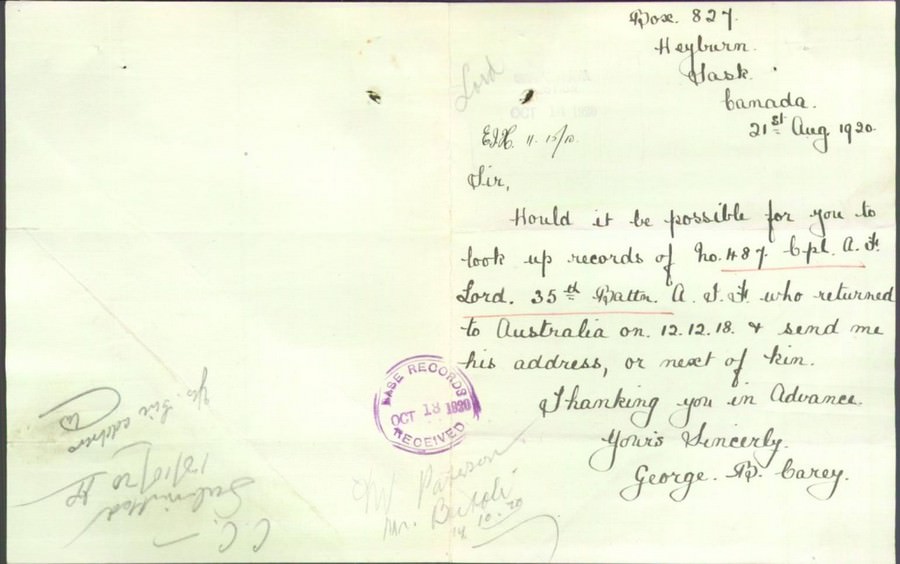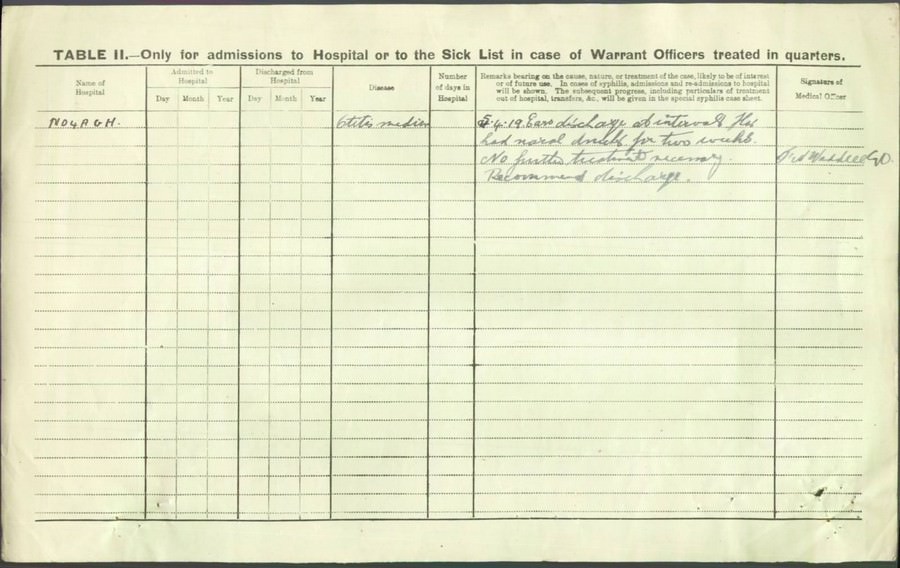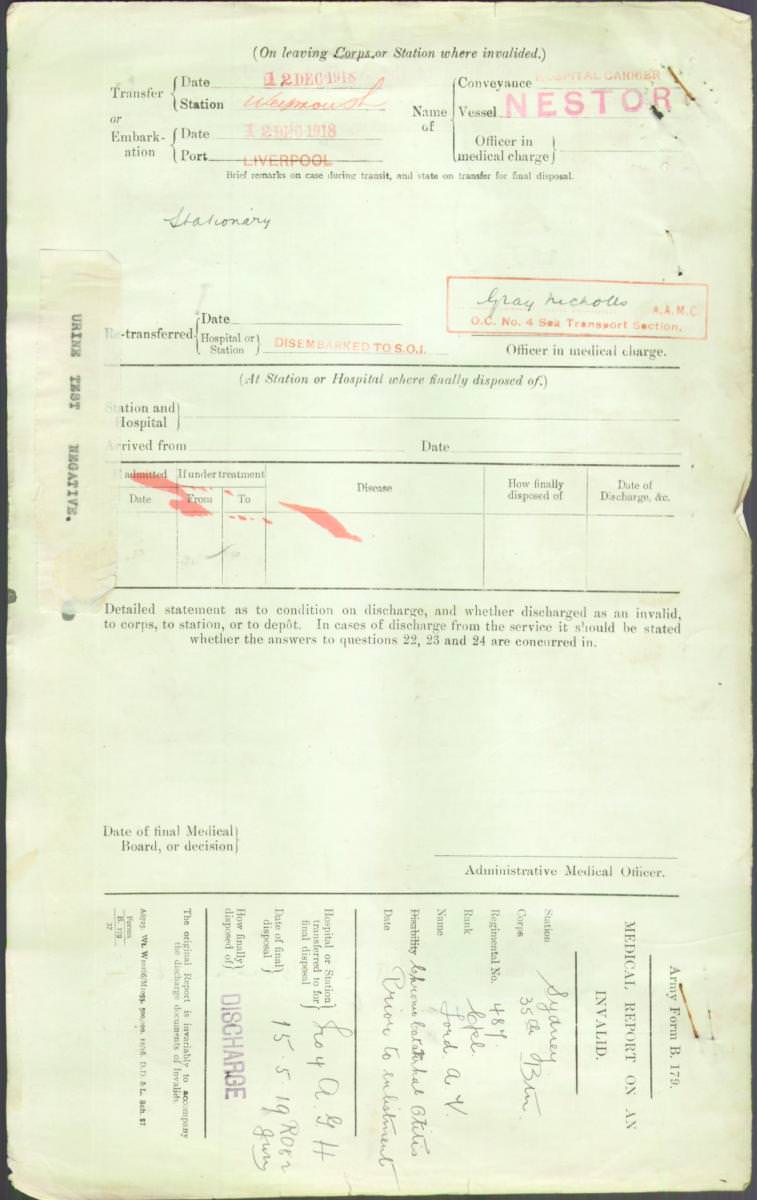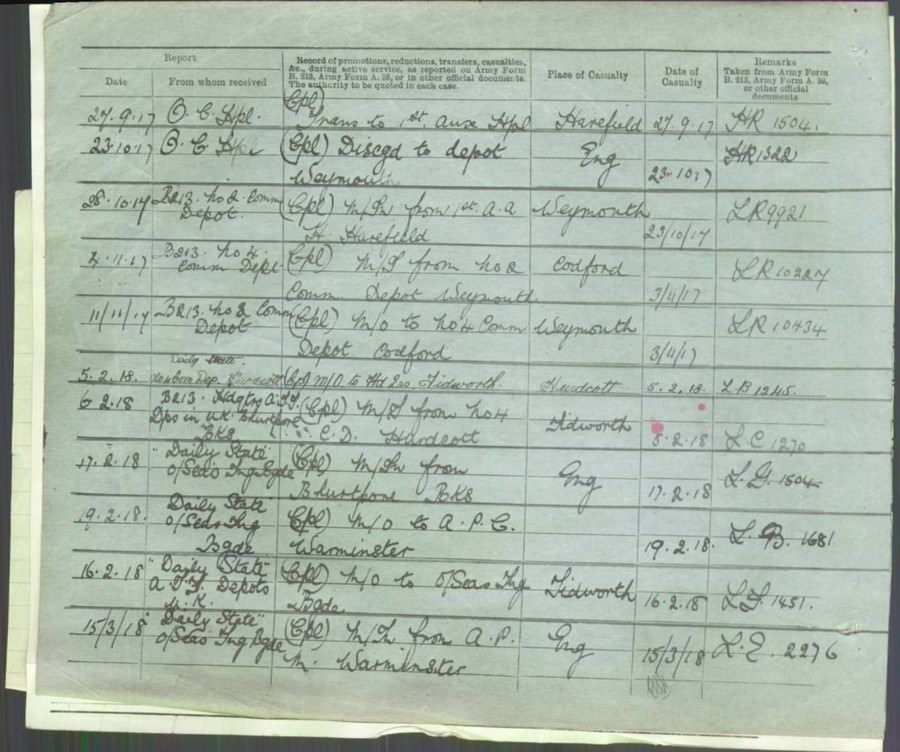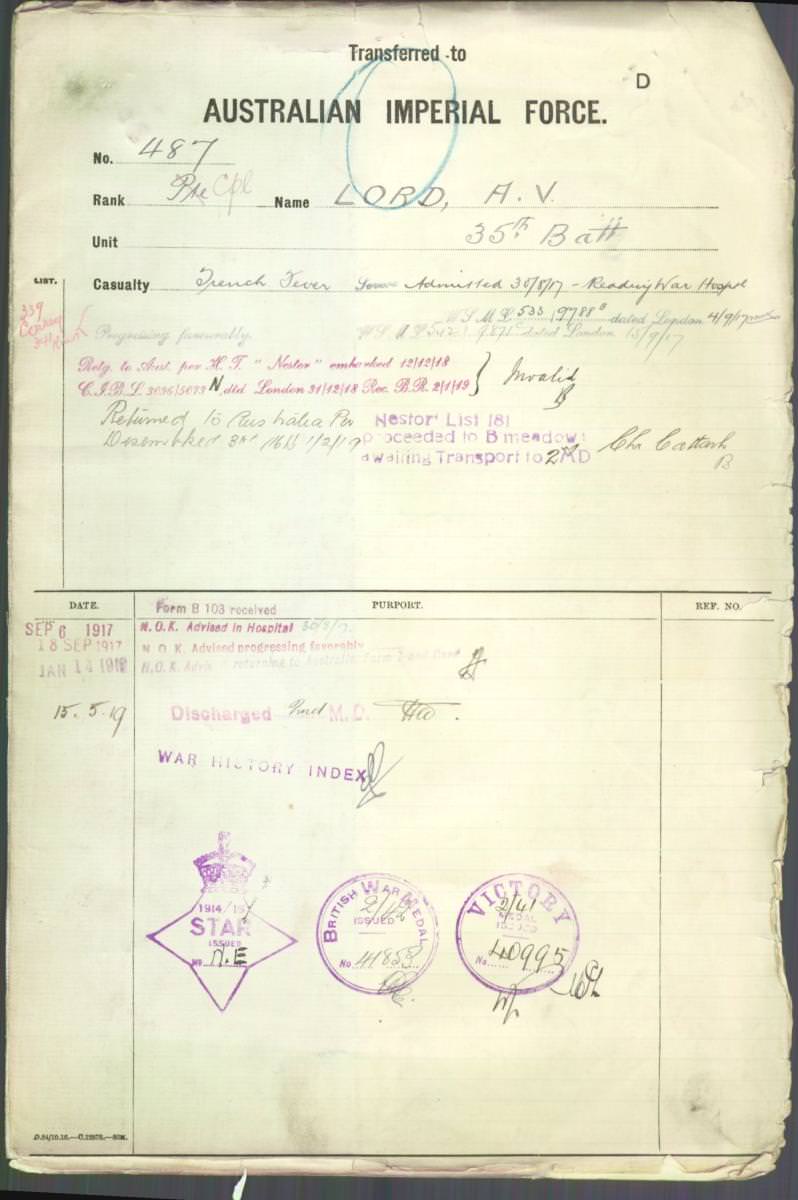 © Commonwealth of Australia (National Archives of Australia)
Under Construction; 24/11/2008-20/09/2015.
---
Web Counter
---