Robert Thomas Logan enlisted with the AIF on the 29th November 1915 and was allocated to C Company 35th Battalion AIF in January 1916 when the Battalion was raised at Newcastle and was an original member of the Battalion. He embarked onboard HMAT A24 "Benalla" on the 1st of May 1916 and disembarked at Plymouth, England on the 9th of July and was marched to the 9th Training Battalion at the Durrington Army Camp at Larks Hill. Robert was housed in No:3 Camp at Lark Hill and was sent to Hospital on the 26th August 1916.
Robert proceeded overseas for France on the 30th September to reinforce the 18th Battalion AIF and was marched in the Estaples on the 2nd October and was marched out on the 12th October where he was Taken on in Strength with the 53rd Battalion. Robert was Wounded in Action on the 31st March 1917 whilst in action and was treated by the 15th Australian Field Ambulance and was transfered to the 9th Casualy Clearing Station suffering from a Gun Shot Wound to his finger and Burns By a Shell where he was transfered to the 31st Ambulance. On the 4th April 1917 Robert was admitted to the 2nd Australian General Hospital at Wimereux and embarked from Boulogne for England onboard the Hospital Ship "Jan Breydel" on the 6th April 1917.

Hospital Ship "JAN BREYDEL"
Robert was admitted to the Norfolk War Horpital at Norwich on the 6th of April and after being releaded he was granted furlough from the 19th of April until the 4th May 1917. He was directed to report to the Training Battalion at Persham Downs and proceeded overseas for France via Southampton on the 27th of May and was marched in to Estaples on the 28th of May. On the 11th June he was marched out to Harve and rejoined his unit the next day. On the 23rd of September 1917 Robert was Killed in Action in France and is rembered at the Menin Gate Memorial, Ypres, West-Vlaanderen, Belgium.
MENIN GATE WAR MEMORIAL
Family Information
Robert was a married 33 year old Coal Miner from Kurri Kurri N.S.W. upon enlistment. Robert and Mary Logan had 1 child. Catherine H Logan born 1912 at Wickham, N.S.W. Birth Cert:51902/1912.
Military Records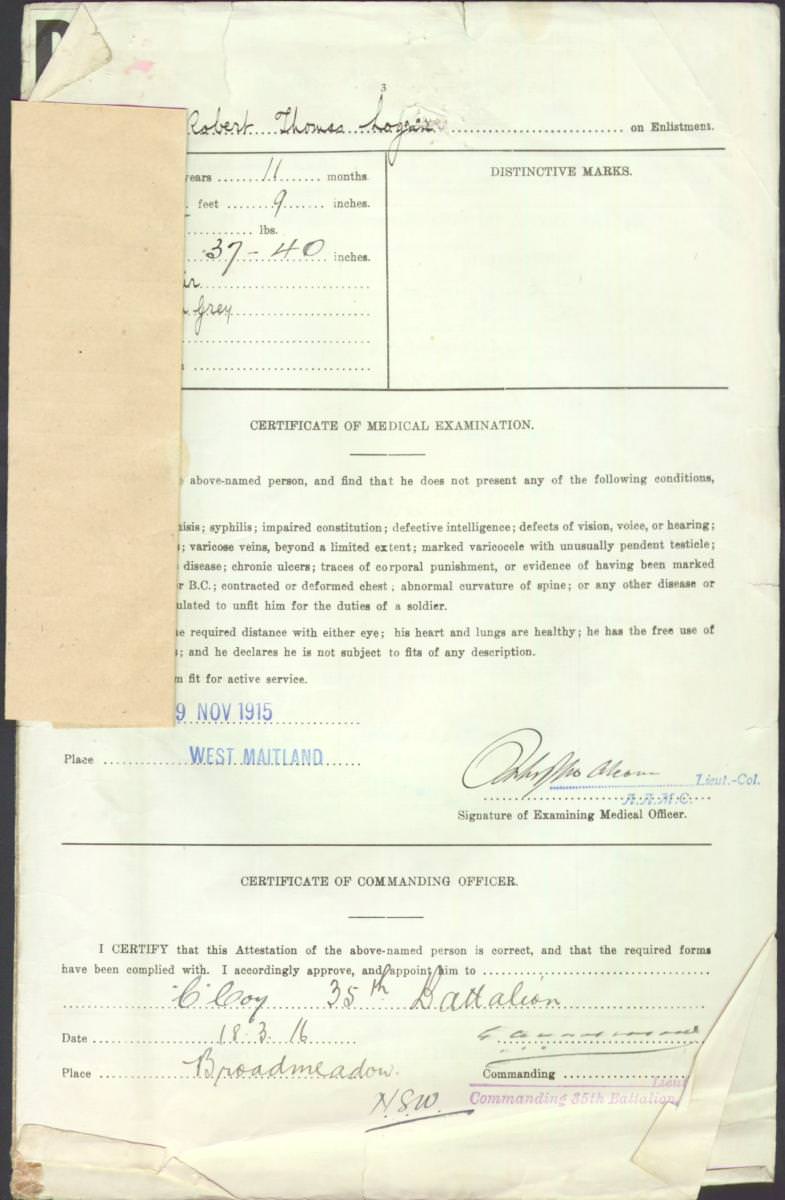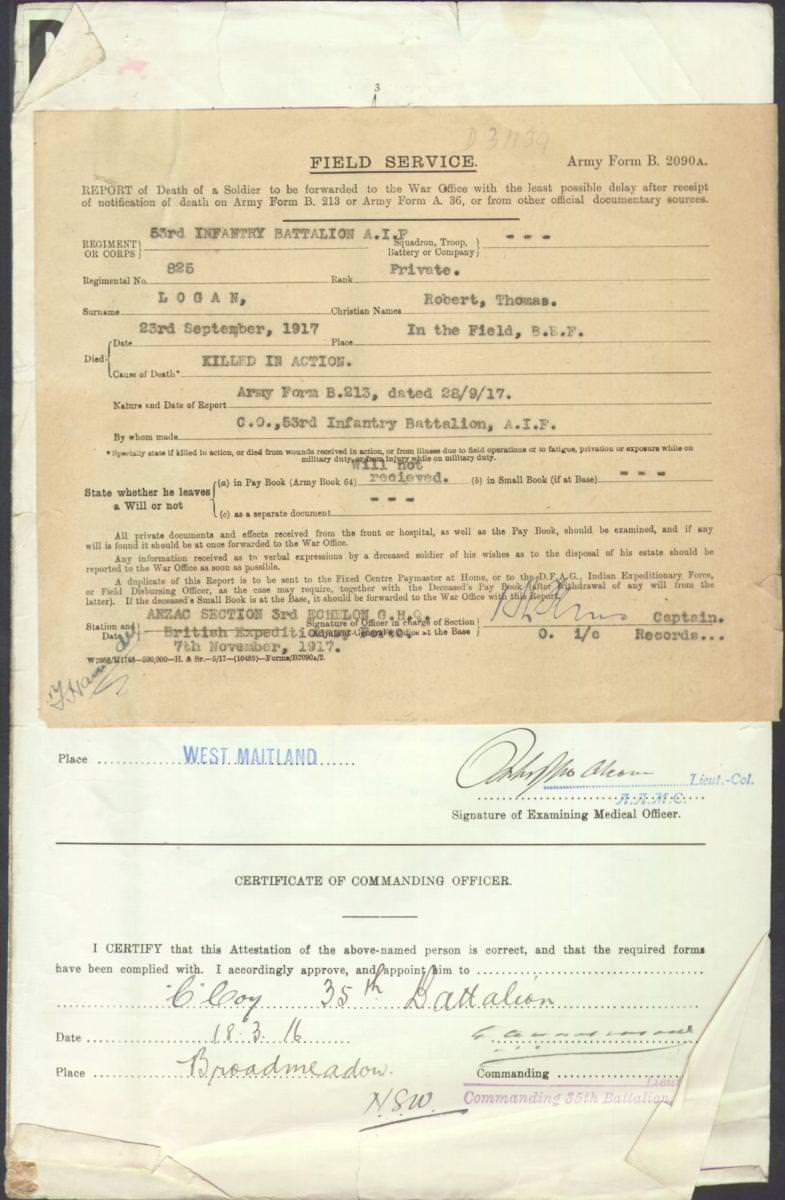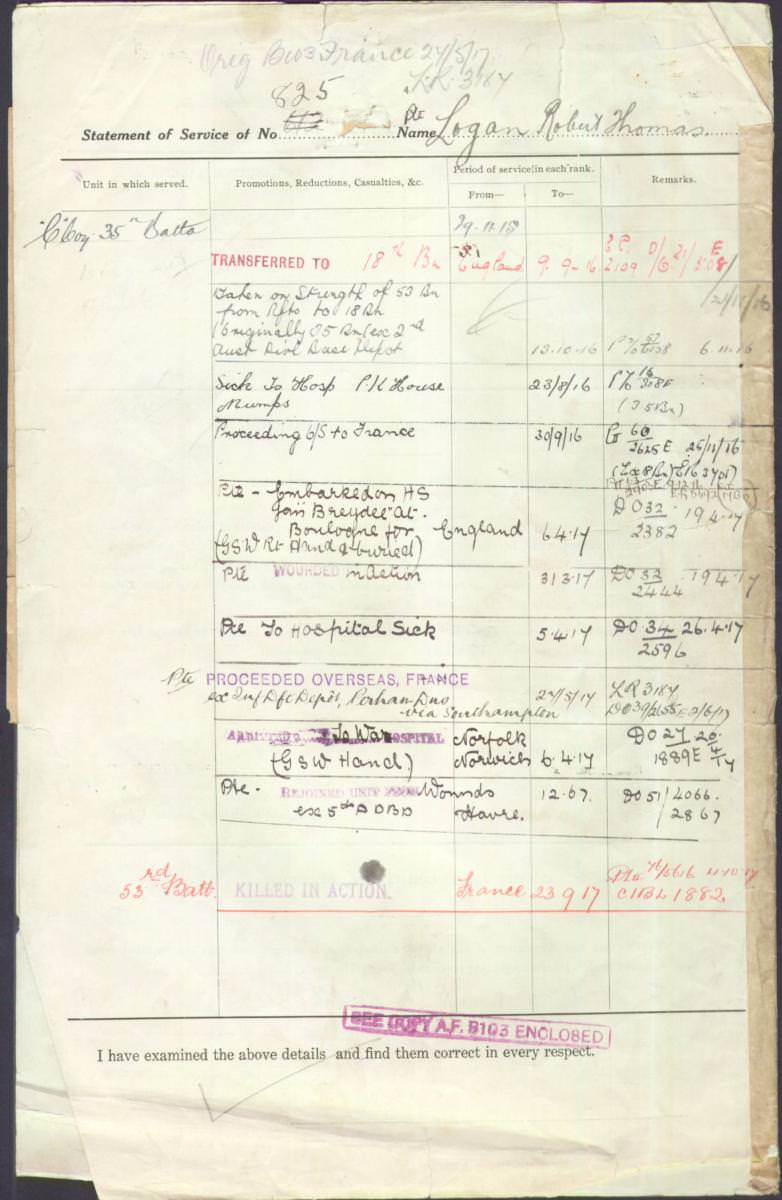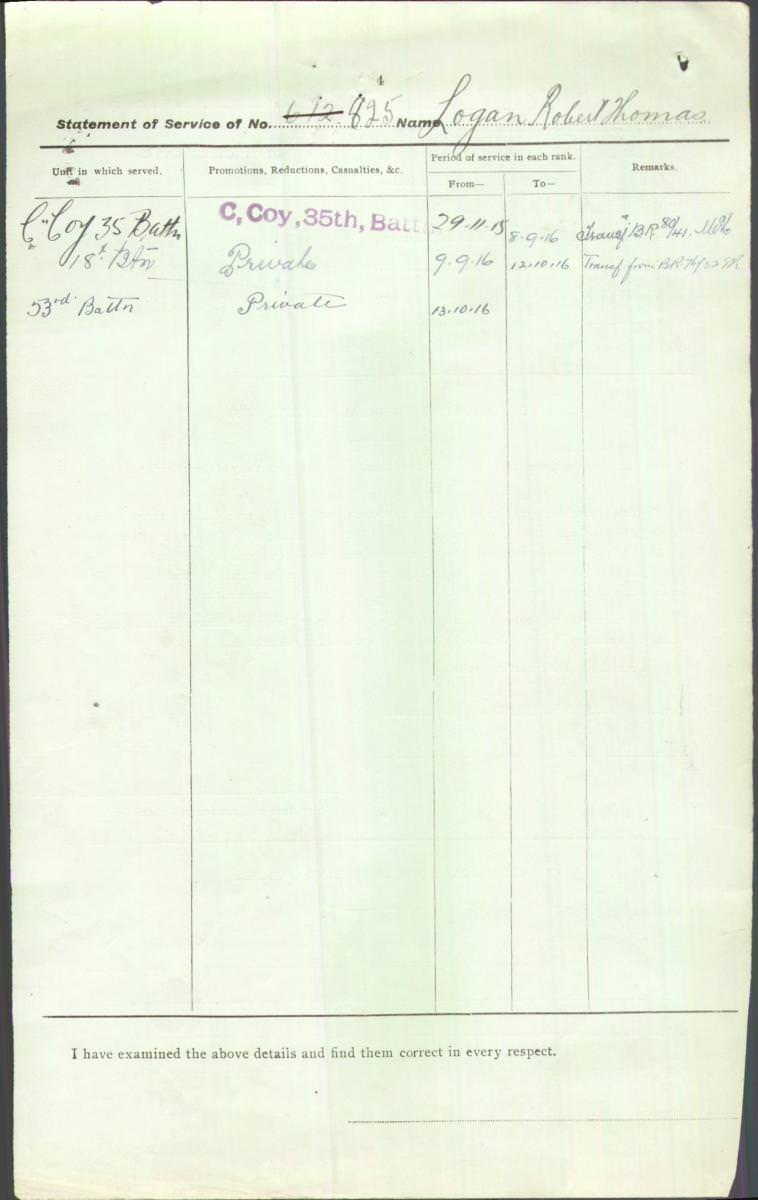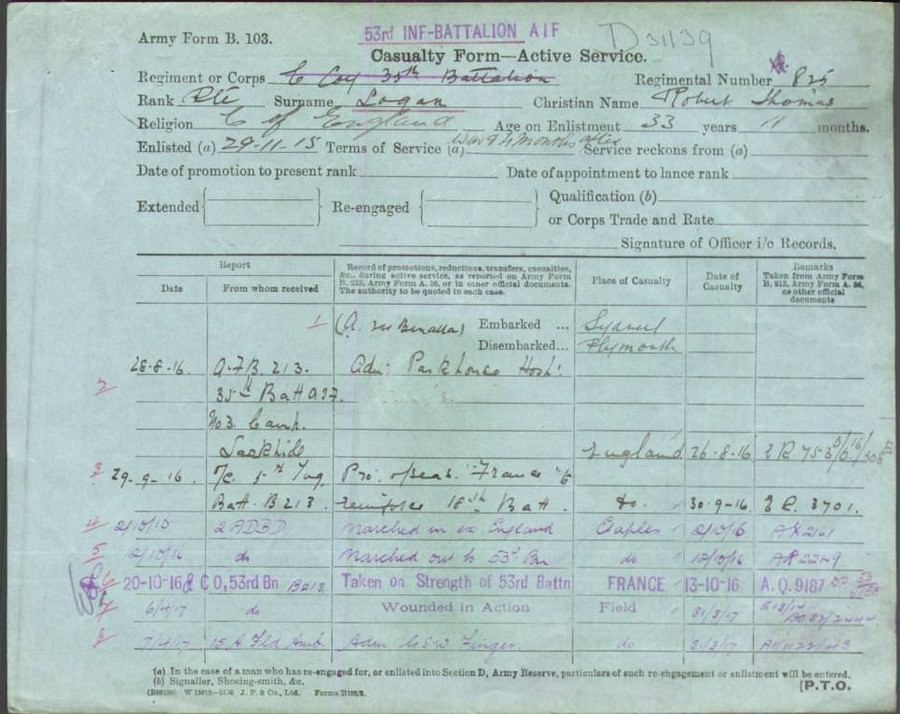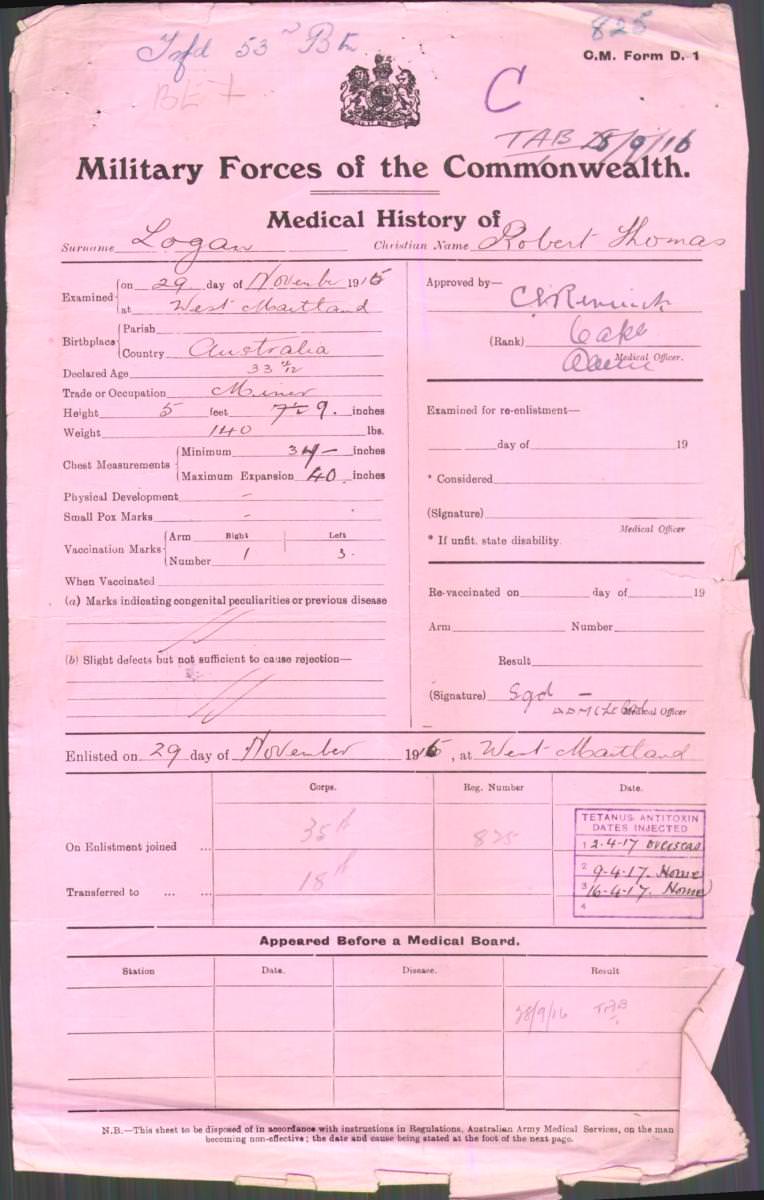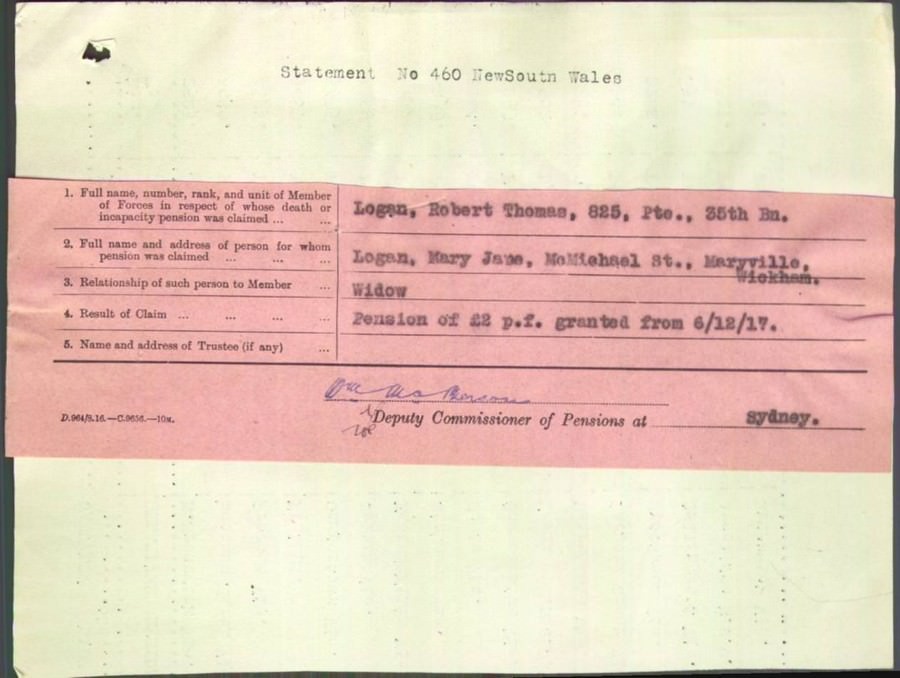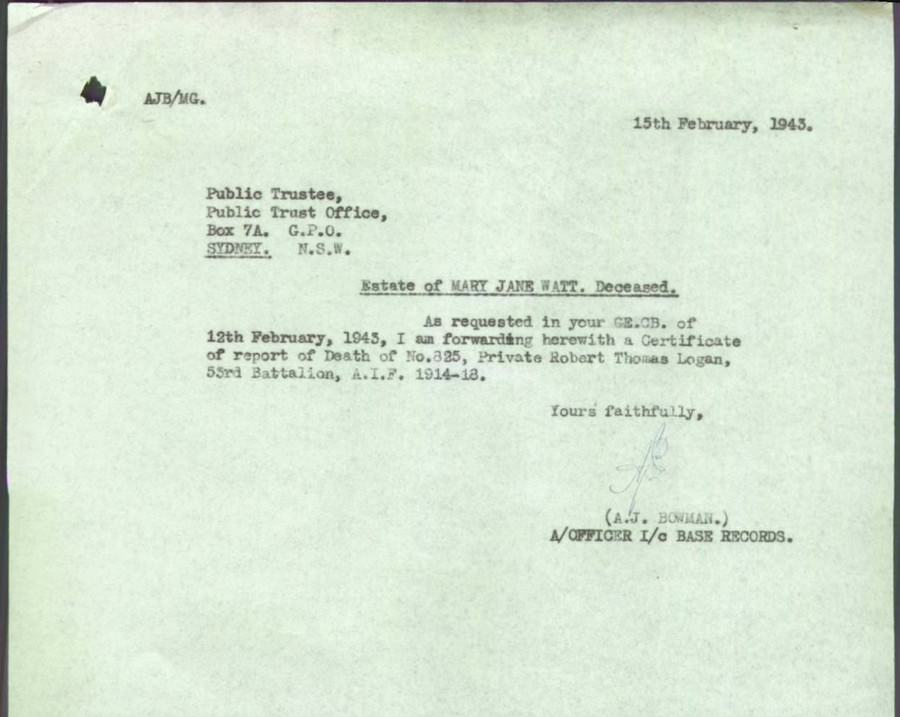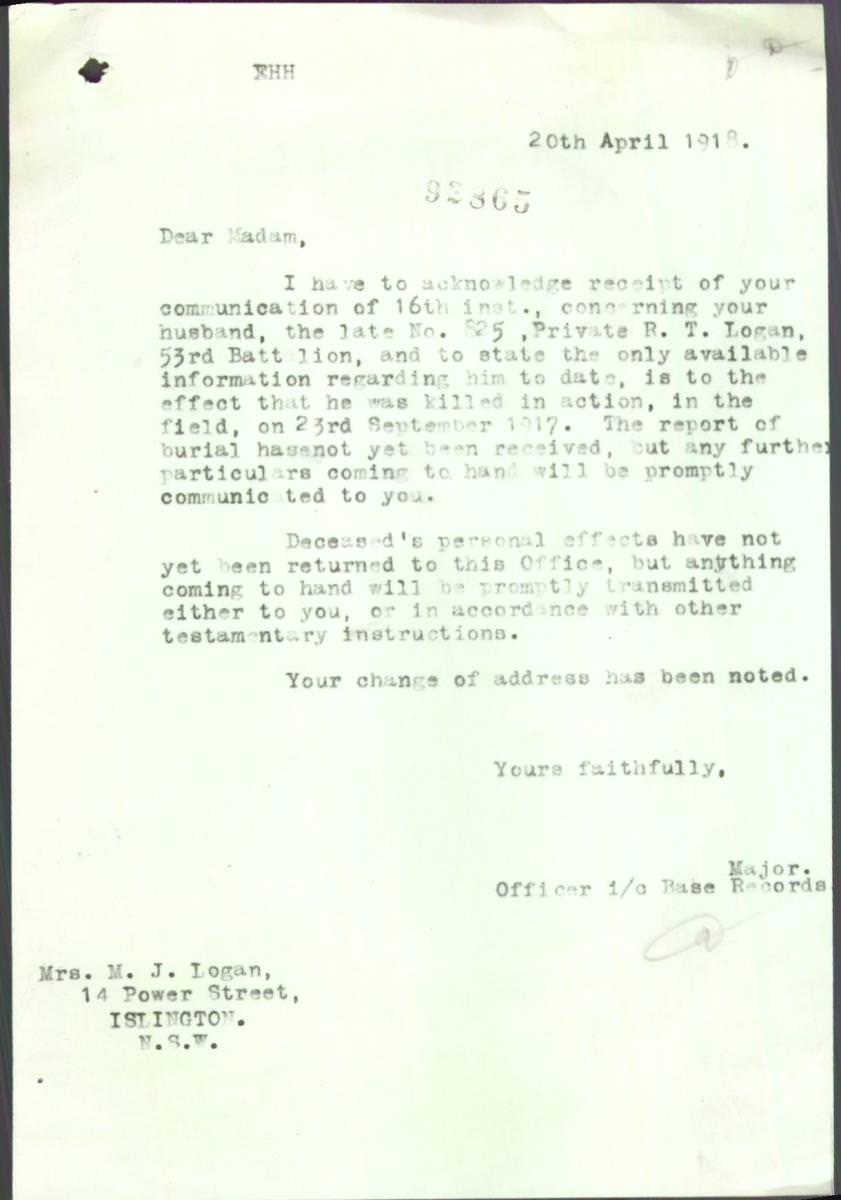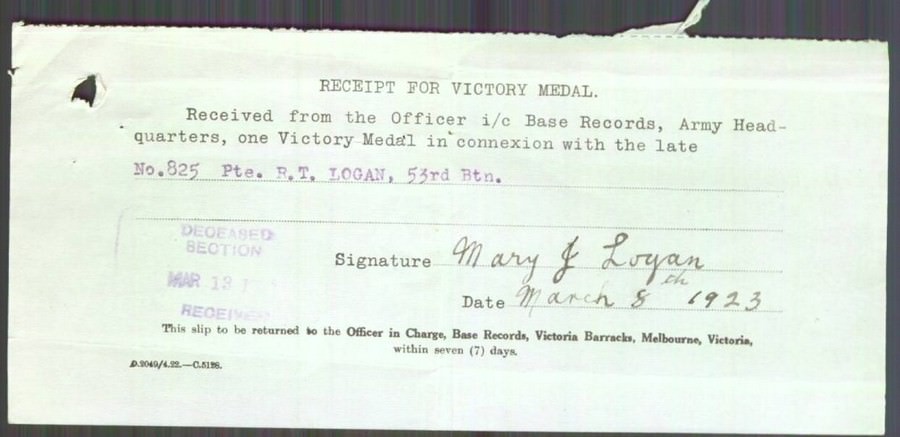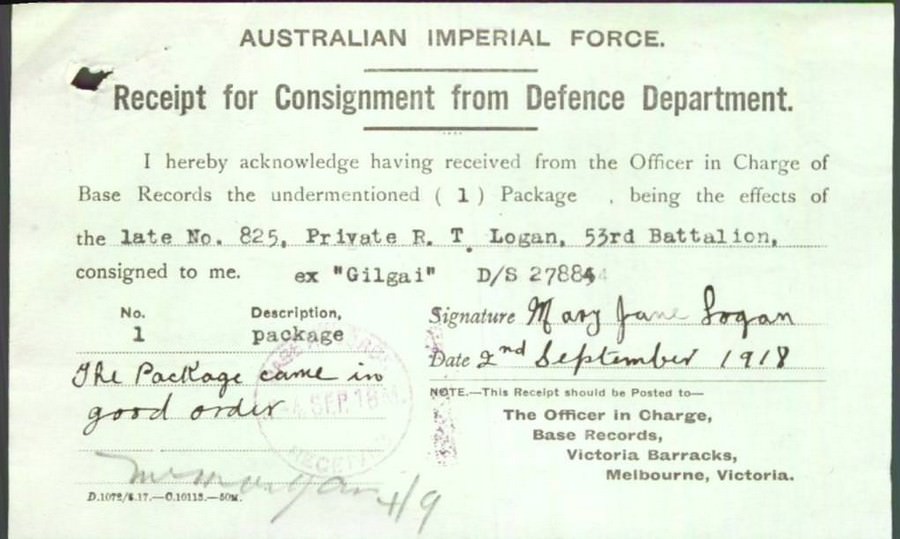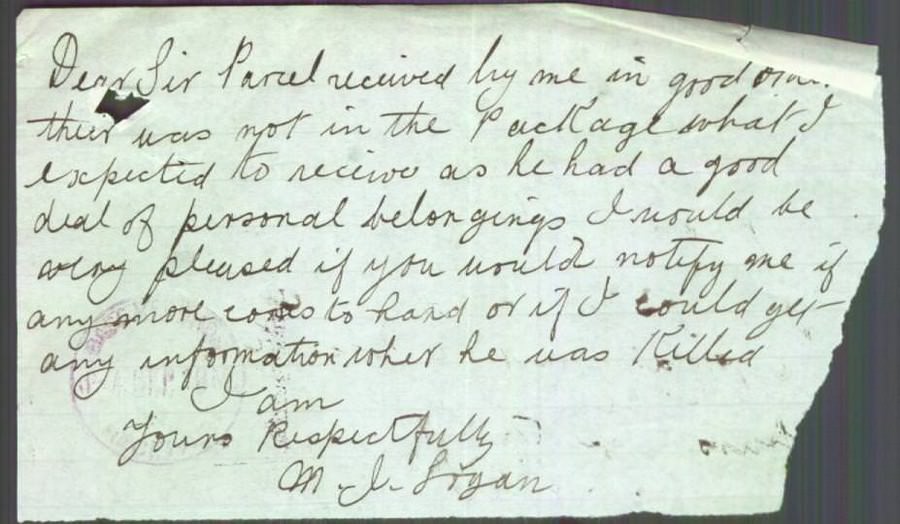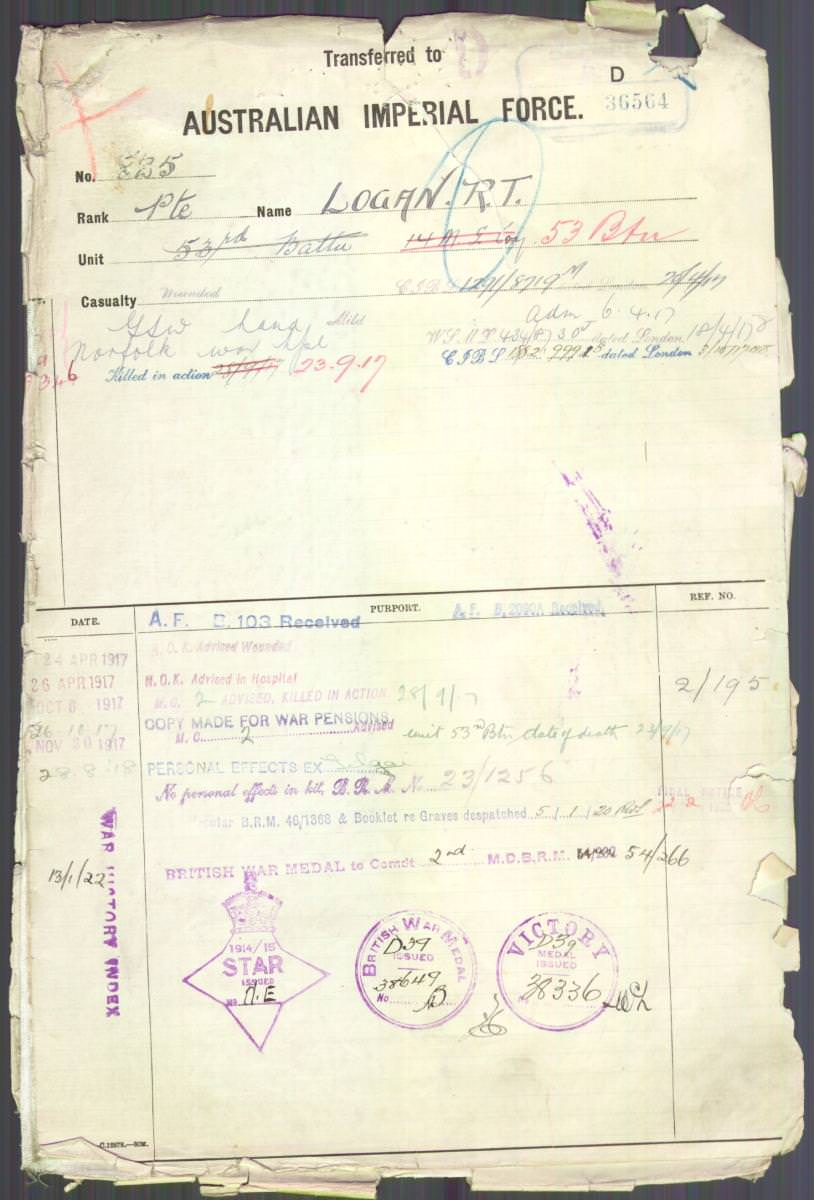 (Australian National Archives)
Under Construction; 27/04/2014.
Web Counter
---