William Dudley Lockhead enlisted with the 5th Reinforcements, 35th Battalion AIF on the 29th of August 1916 and left Sydney on Board HMAT A11 "Ascanius" on the 25th of October 1916.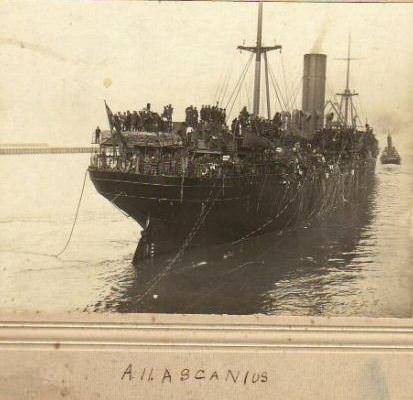 Returned to Australia on the 17th March 1919.
Family Information
William was a married 30 year old Clerk from Kelly Street, Scone, N.S.W. upon enlistment. He was in the care of Mrs R N Lochhead. His mother Mrs Ada F Mears lived at Bellvue Street, Scone.
Military Records
(Australian National Archives)
UNDER CONSTRUCTION 05/04/2008.
---
Web Counter
---