William Albert Little enlisted with B Company 33rd Battalion at Armidale N.S.W and left Sydney on board HMAT A74 "Marathon" on the 4th of May 1916 with the rank of Lance Corporal. He disembarked at Devonport England and proceeded to Larks Hill Training Camp. William was A.W.O.L and forfited 3 days pay on the 3rd November 1916.
He proceeded overseas with the Battalion on the 22nd of November from Southampton for France and taken on strength before being Wounded in Action; 1st occassion on the 6th of December 1916 receiving a Severe Gun-Shot wound to his Right Thigh. He was invalided to England on the 7th of December 1916 and was admitted to the 3rd London General Hospital, he was also holding the rank of BUGLER.
William was Promoted to the rank of Sergeant on the 8th of January and granted furlo after being discharged from hospital on the 18th of January 1917. He remained in England for the next 5 months and left Southampton for France on the 30th June 1917 and rejoined the Battalion on the 13th of July 1917. He was Wounded in Action; 2nd occassion on the 14th of October 1917 during the battle of PASSCHENDAELE. During this action he received Severe Machine-Gun wounds to his body, being hit 14 times.
William was evacuated to England but returned to the front line less than 2 months later on the 6th of December 1917. He was again Wounded in Action; 3rd occassion receiving a Gun-Shot wound to Right Shoulder, and a bullet wound to the left foot on the 30th of March 1918 and was evacuated to the Southwark Military Hospital. He was invalided to England.
29th April 1918.
Informant: Lance Sergeant: 471 William Albert LITTLE. Private: 173 Thomas John SCHAEFER was killed by a shell in the advance at Ploegsteert on June 7th 1917. I have seen his grave in Ploegsteert Wood.
Southwalk Military Hospital, England.
18th June 1918
Informant: Lance Sergeant: 471 William Albert LITTLE B company 33rd Battalion. I knew Private: 2090 Howard Joseph WHITEMAN. He was at that date attached to the 9th Field Engineers and was not with this Battalion at all then the only chance of information is from the 9th engineer chaps.
33rd B Company, Westham, England.
William embarked for Australia, and was admitted to the Ships Hospital HMAT A17 "Malta" on the 2nd of August 1918. He returned to Australia on the 22nd of August 1918 and was discharged on the 18th of October 1918.
Family Information
Hi David,
Well this has been a very interesting last couple of weeks since I went searching on the net for my Grandfather. I must thank you again for making my journey so easy, finding your webpage helped me greatly, as soon as I saw the photo of William I knew it was him even though I never saw him as anything but a very old looking man, Obviously the years weren't kind. I visited his grave yesterday along with his wife (my Grandmother, Lillian Clark formally Haskings) born 1901 in Queensland. I remember attending her funeral when I was 21 but my recollections are shady as I had lost both her and my Father, also William Albert Little in the same year. I will try and put together in this email what information I have found so far, you are most welcome to use any of it on your webpage.
I will attach photos in my next few emails as I fear they will be too large a file to send all at once and if you want to use them the bigger the file the better (quality wise). Leading on from you account of my Grandfathers life.........
He was actually born in 1898 not 97 as he stated on his application to join the forces. It wasnt unusual I believe for young men to put their age up in order to join up. According to William's birth certificate he was born in Grosvenor Flat, Eidsvold, Queensland.
William's Father was John Little born in Galway, Ireland around 1867, who married Elizabeth Gehrke in 1890 in Queensland. He also served with the 33rd battalion Regimental No 475. He is listed on the Roll of Honour and is located at panel 122 in the commemorative Area at The Australian War Memorial in Canberra. He died on 15th December 1919. Willaim's mother Elizabeth was born in Normanby near Ipswich, Queensland in 1869 and died in Queensland in 1943. William served in WW1 as you know and also enlisted twice in WW2, first time in 1939 and again in 1941, serving with 103 Convel. Depot and the 2nd Australian Field Bakery.
William had 3 brothers.
John Joseph Little born about 1892 who died in Queensland in 1931. I am having trouble finding out much about him. James Henry Little born 1893 in Queensland. I have been unable to track his place or date of death. Patrick Charles Little born about 1897 who served in WW1 enlisting on 15th september 1914, Service Number 28, 6th Light Horse Regiment. And again in WW2 enlisting on 27 Feb 1943 in the 2/2 AUST COMMANDO SQUADRON, Service Number VX116374. I believe he had a sister Mary Jane Little as she was mentioned in his Father's Army Records as receiving a pension along with his Mother Elizabeth. I havent been able to trace Mary Jane either.
I have a copy of the 1919 electrol roll listing William as living at Lutwyche Road, Windsor, (a suburb of Brisbane) occupation clerk. He married Lillyen (Lillian) Clark Haskings in 1919 and they are next listed in the electrol roll of 1925 living at Hawthorne Road, Hawthorne ( again a suburb of Brisbane, William as a clark and Lillian as home duties.
Their first child a male named Lorraine St Omer Little was born 14 Oct 1920 in ( I believe in Nundah ) Queensland , Laurie or Uncle Joe as I knew him served in WW2 Service No. NX5757 in 1 AUSTRALIAN PARACHUTE BATTALION. Two daughters followed for William and Lillian......Merle and Gwendoline. Then on 1st April 1927 my Father William Albert Little Junior was born in Crown St Hospital, Surry Hills, Sydney. William Jn enlisted in The Australia Army on 17 Apr 1945, Service Number NX206728.
The 1933 Electrol Roll lists William Albert and Lillian Clarke Little living at 74 Marlborough St, Surry Hills occupation clark, and Lillian home duties. They later moved into their own home in Cooper St, Surry Hills remaining there until retiring to Queensland. I will forward on a photo of my Grandfather William and his son also William Albert (my Father) outside the house in Cooper St.
They retired to Morningside, Brisbane shortly before William's death in 1965. Lillyen Clark passed away in 1973 after a battle with cancer. They are both buried at the Mount Gravatt Cemetery, Brisbane, William in the Anzac section 1, and Lillyen not far from him in the Lawn Section. ( I will email photos I took yesterday )
I have tried to give you as much information as I have so far, if I have made any discrepencies please let me know and if I can help you with any more details or if you can fill in any of the gaps I would be most happy to hear from you.
Regards, Deb Friend (Nee Little) March 2010.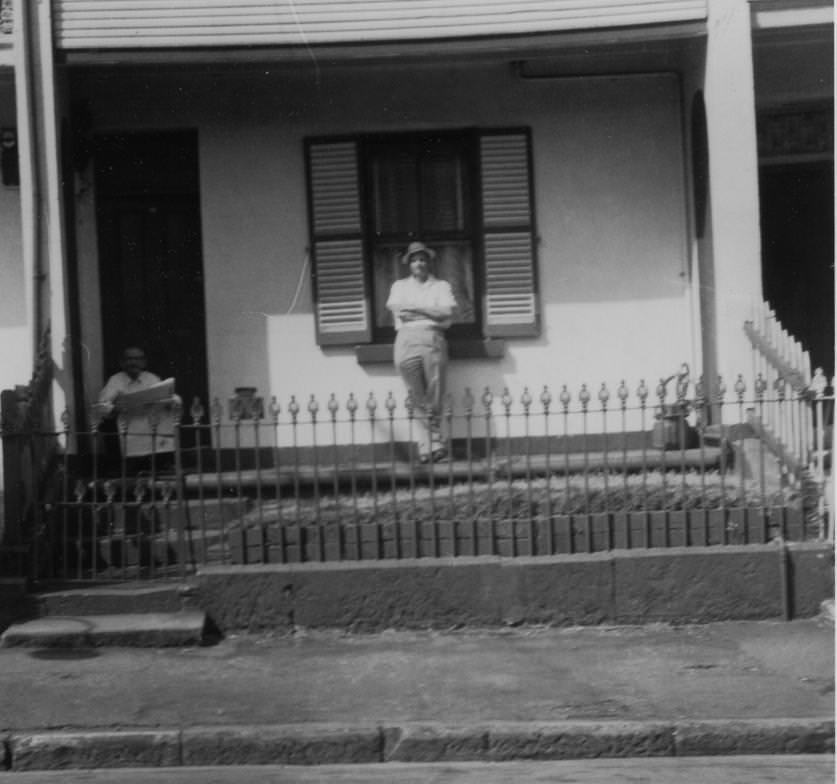 Cooper St Surry Hills, Dad and Grandad
Family photo. cica 1964 William with his wife and Grandchildren.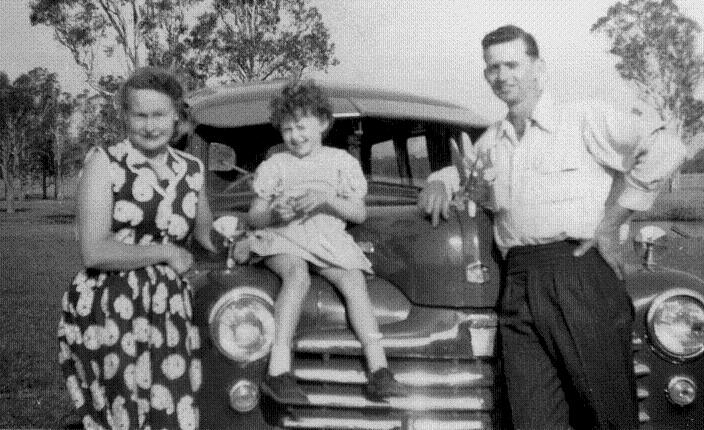 Mum, Dad and Me about 1960
William Albert LITTLE JNR
Mount Cravatt Cemetery, Brisbane. ANZAC section.
Mount Cravatt Cemetery, Brisbane. Lawn section.
Military Records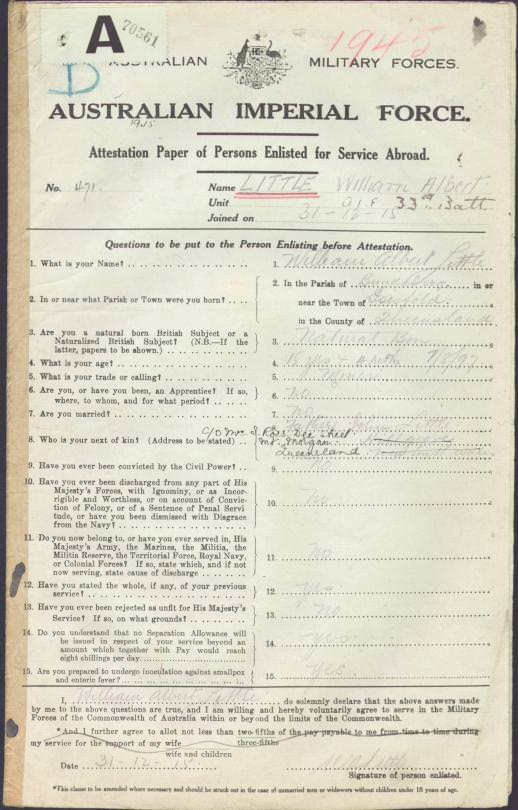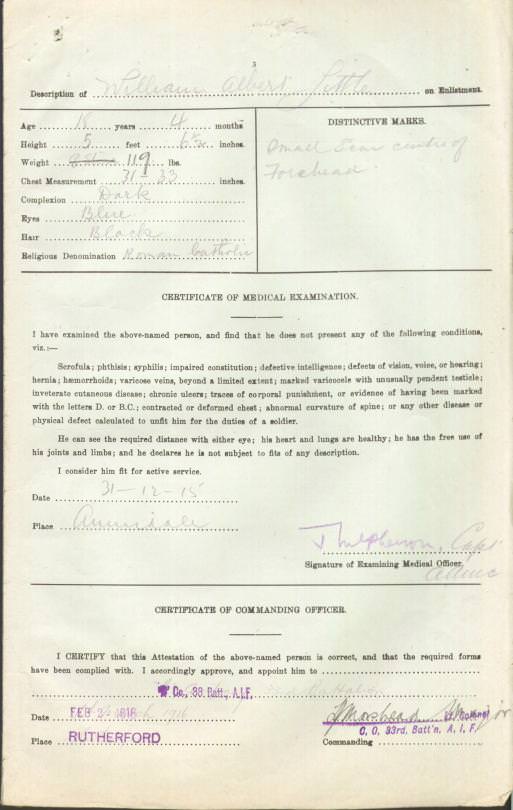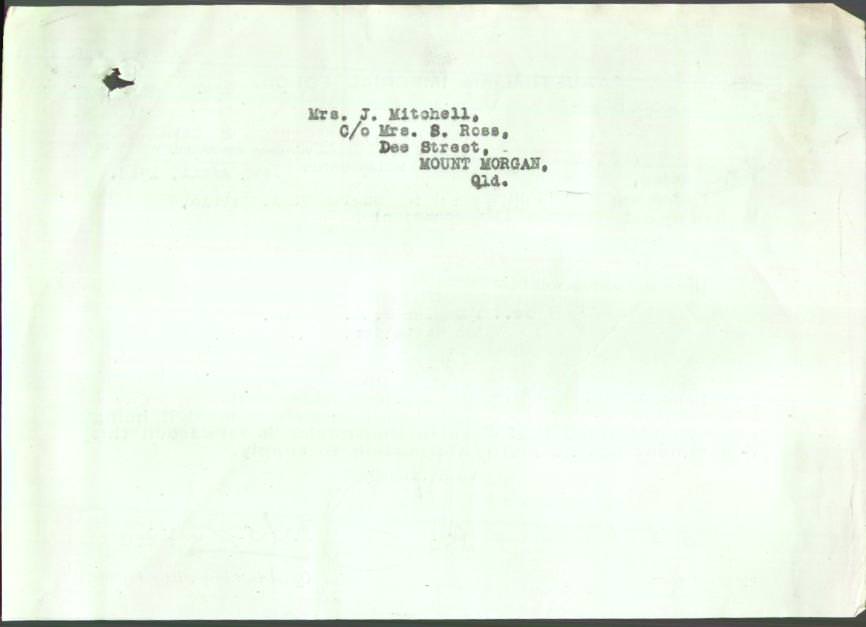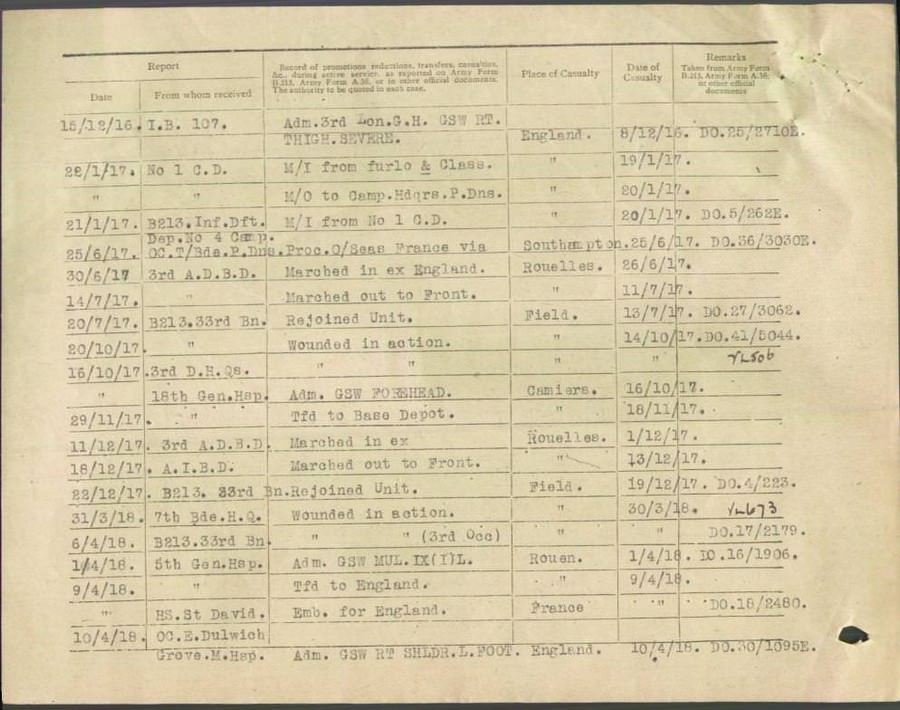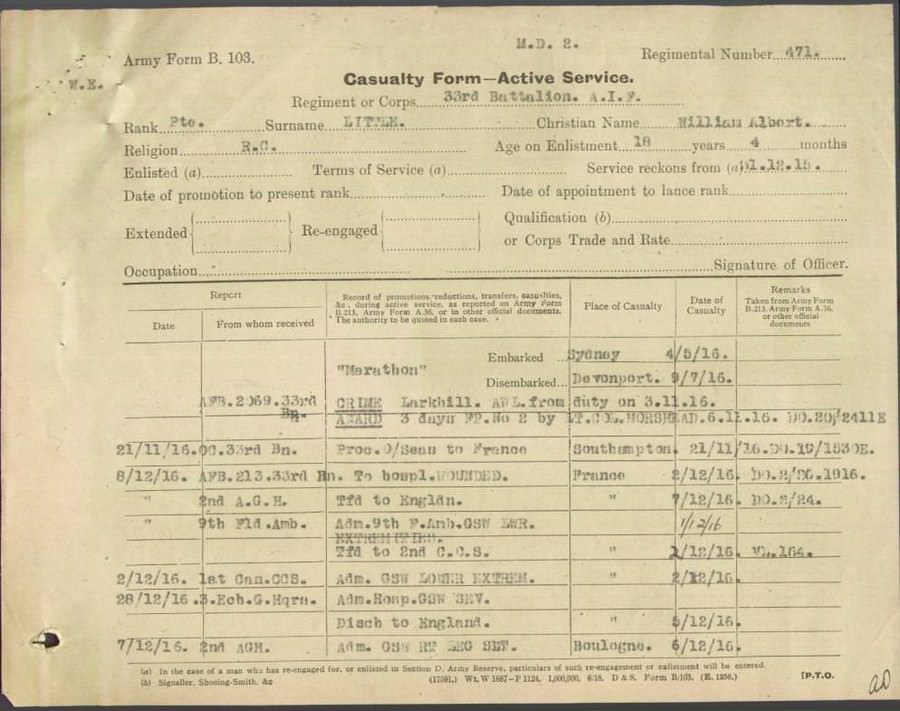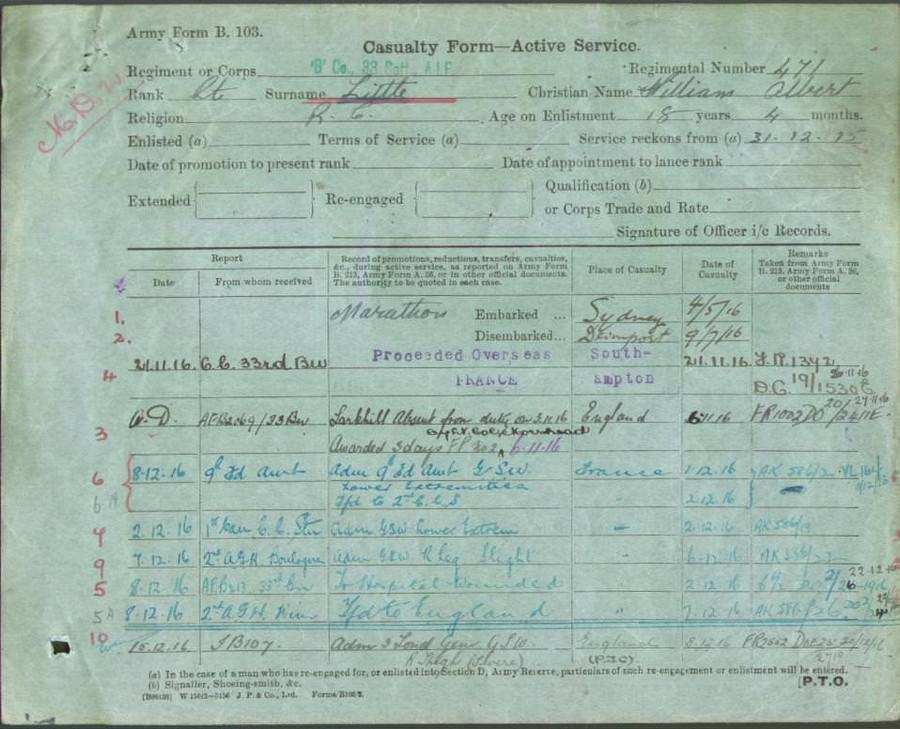 Under Construction; 10/12/2006-03/07/2014.
---
Web Counter
---