William Lamb enlisted with the 5th Reinforcements, 35th Battalion AIF on the 12th of September 1916 and left Sydney on board HMAT A11 "Ascanius" on the 25th of October 1916. William Died of Wounds on the 7th of June 1917 at the 53rd Casualty Clearing Station, France.
William is remembered with honour and is commemerated in perpetuity by the Commonweath War Graves Commission at the Bailleil Communal Cemetery Extension, France .
family Information
Willam was a 25year old Wheeler at the Aberdare colliery prior to enlistment, and was a member of the Protestant Alliance Friendly Society of Australasia. Grand Council of New South Wales.
William's Memorial Plaque was acquired in February 2006 from a dealer in Sydney, NSW, Australia and is now in the collection.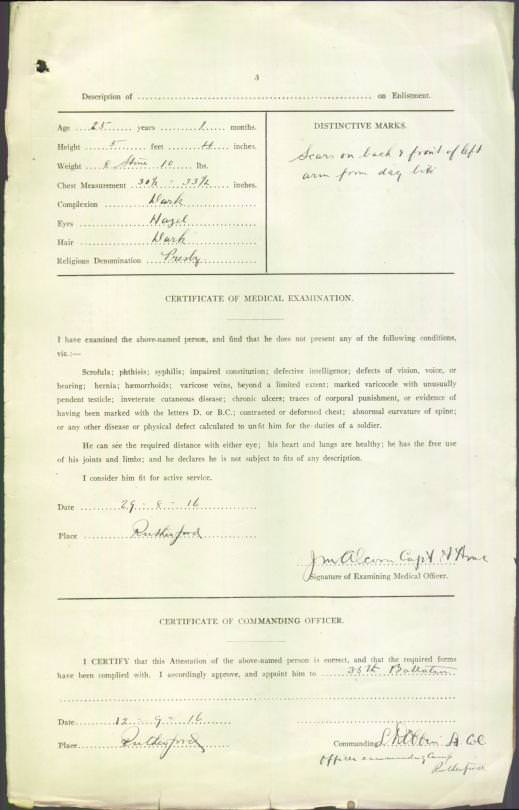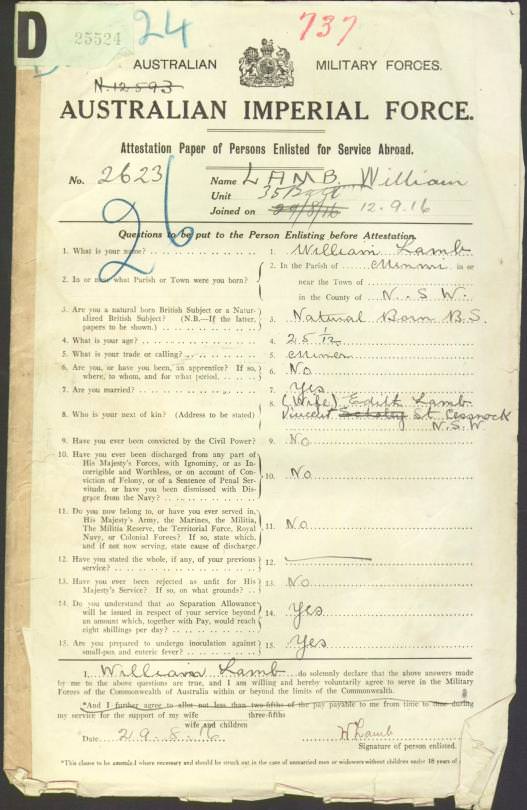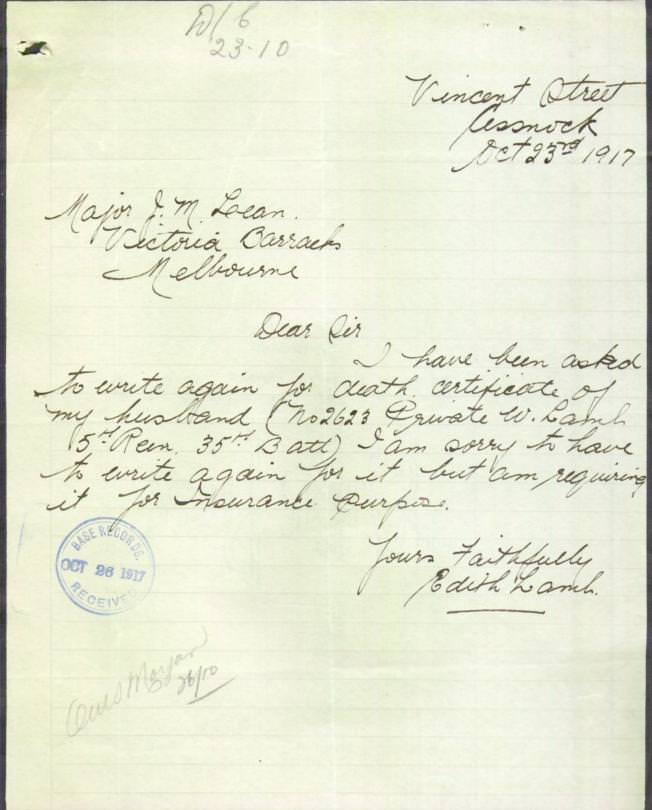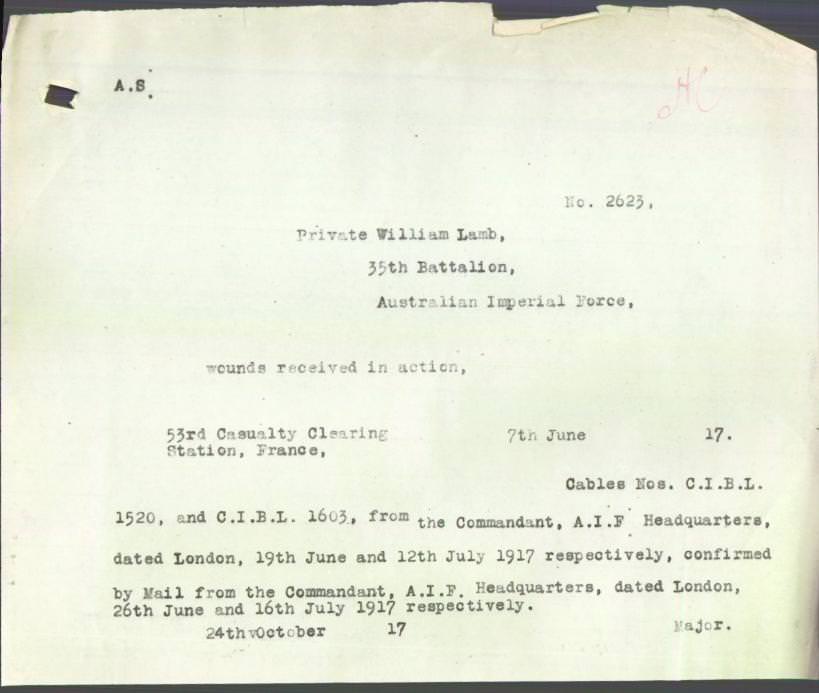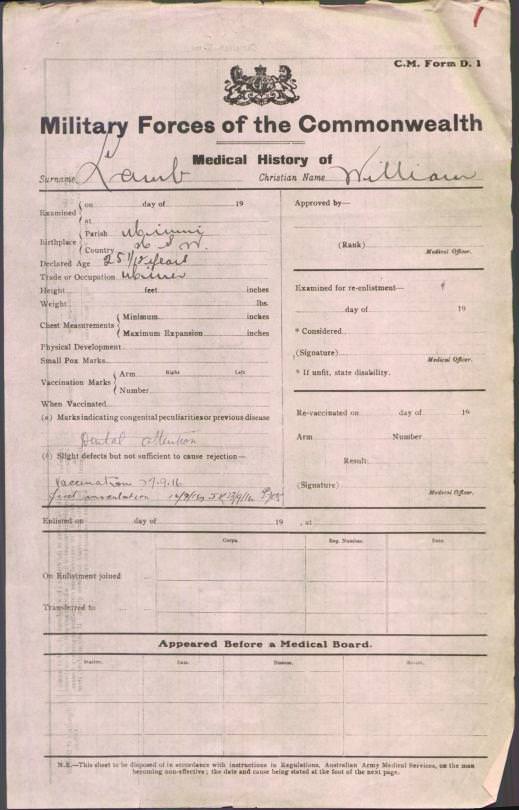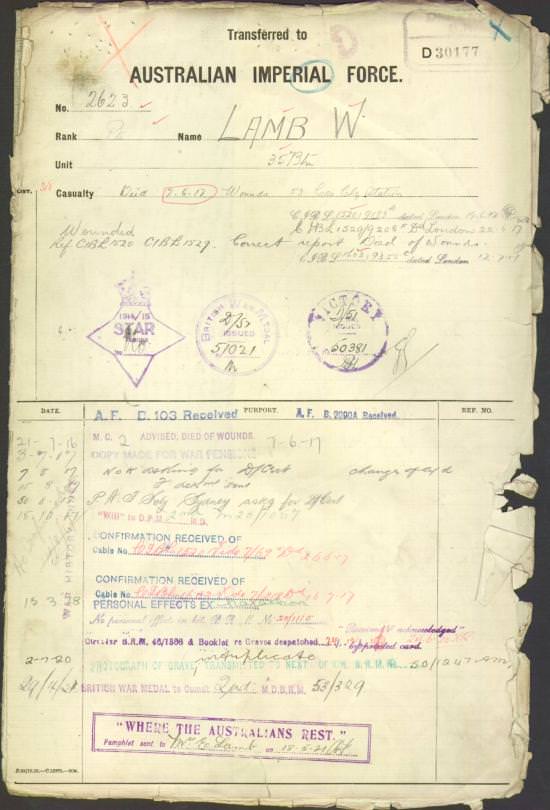 (Australian National Archives)
UNDER CONSTRUCTION: 02/2006
---
Web Counter
---