William Edwin King enlisted with B Company 33rd Battalion AIF on the 28th of January 1916 and was an original member of the battalion. He left Sydney on board HMAT A74 "Marathon" with his two brothers on the 4th of May 1916. He returned to Australia on the 6th of November 1918.
20th February 1918
Informant; Private:5060 Harold Hungerford KILPATRICK Private:467 George Thomas KING was in my Platoon Number 8 of B Company 33rd Battalion. I saw his grave marked in a small open cemetery near Messines Hill. Told he was killed by concussion while in the cook-house. His brother "GUNBOAT KING" Private: 465 William Edwin KING of the same platoon was previously wounded at Messines had been in Hospital in England will probably know details.
London.
Private William King. 1916.
Gold Broach given to his mother from the 3 King boys of HMAT A74 "Marathon"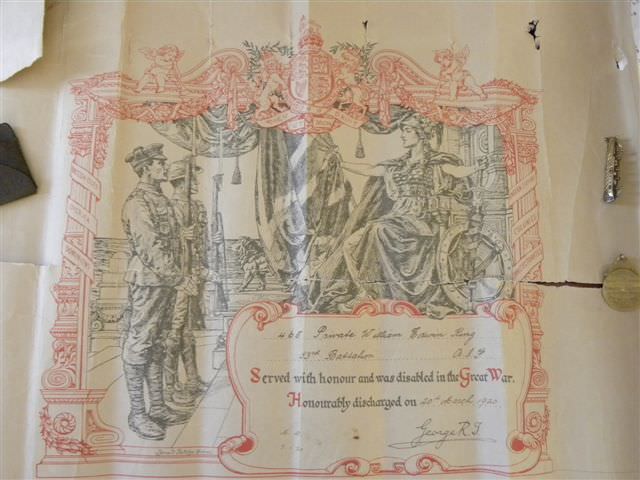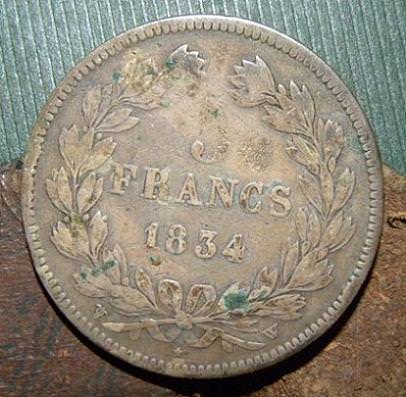 FAMILY INFORMATION
William was a single 32 year old Labourer from Bobby Whitlow, Bingara, New South Wales upon enlistment.
William and Elsie King were married in 1923 at Bingara, N.S.W. Marriage Cert:11973/1923 and had 5 children. 4 girls and 1 boy, Nett,Joan,Ted,Kath and Eva.
John and Catherine King had 10 children, 7 boys and 3 girls. John Ernest King born 1875 at Tamworth N.S.W. Birth Cert:19975/1875 and died in 1915 at Bingara, N.S.W. Death Cert:11978/1905. James Alfred "Alf" King born 1876 at Tamworth, N.S.W. Birth Cert:7049/1876. George Thomas King born 1878 at Armidale, N.S.W. Birth Cert:7738/1878 and died in 1917 at Messines, Belgium. Reuben Herbert King born 1880 at Armidale, N.S.W. Birth Cert: 8954/1880 and died 1954 at Bingara, N.S.W. Death Cert:6626/1954. Arthur Edgar King born 1882 at Bundarra, N.S.W. Birth Cert:25375/1882 and died in 1960 at Inverell, N.S.W. Death Cert:11809/1960.
BINGARA CEMETERY
Military Records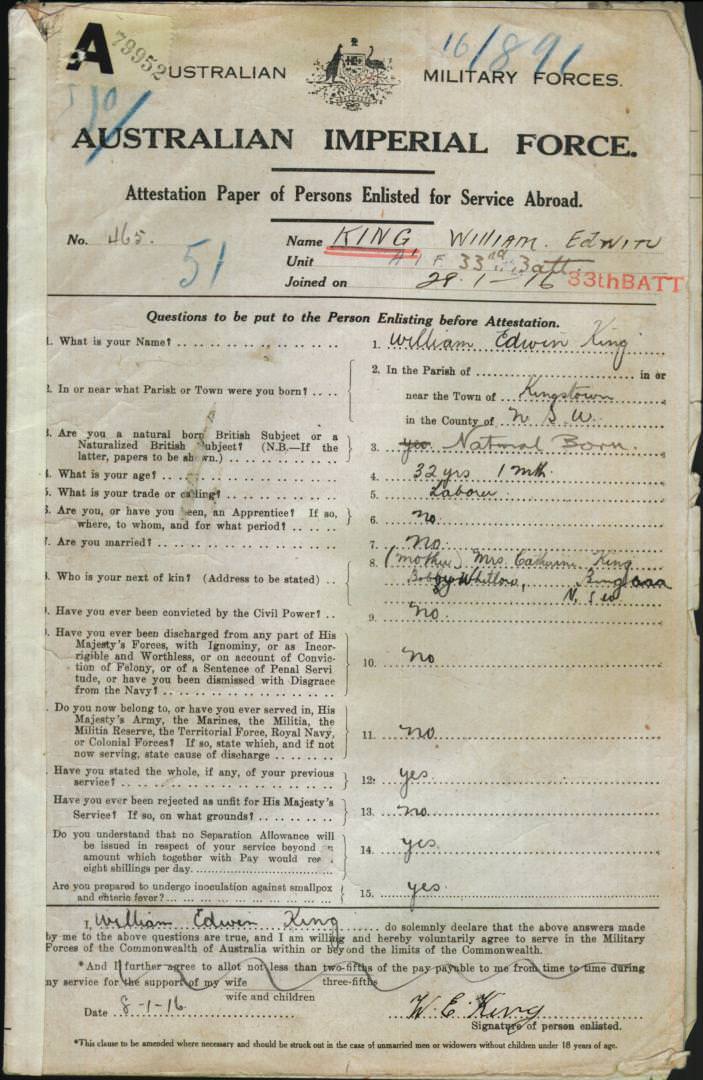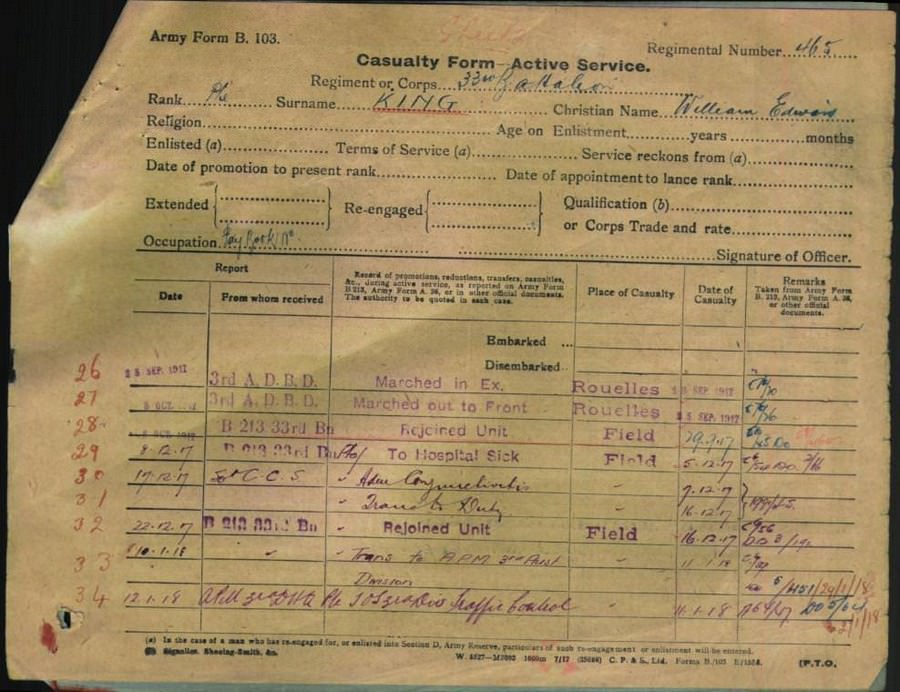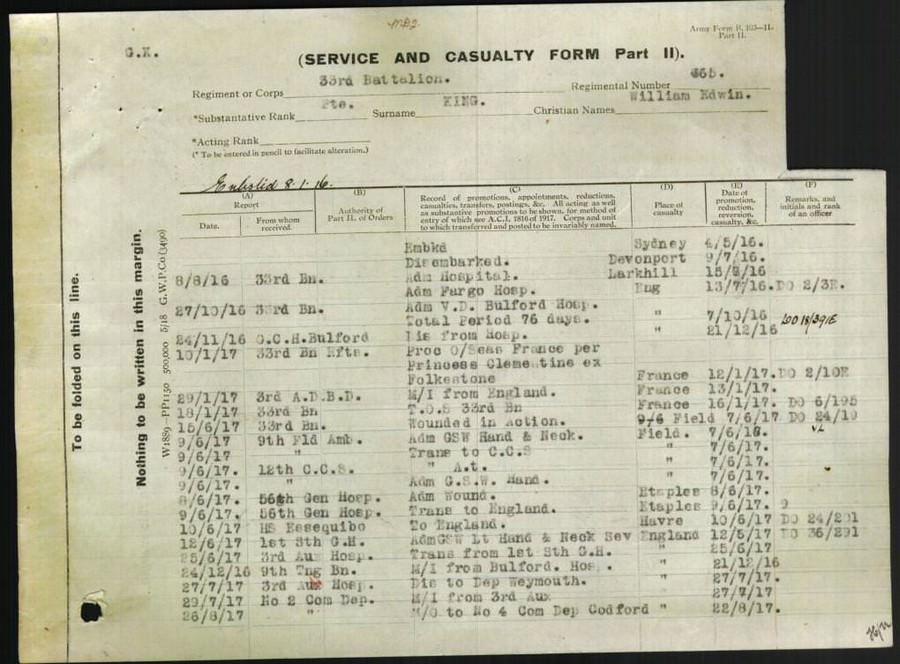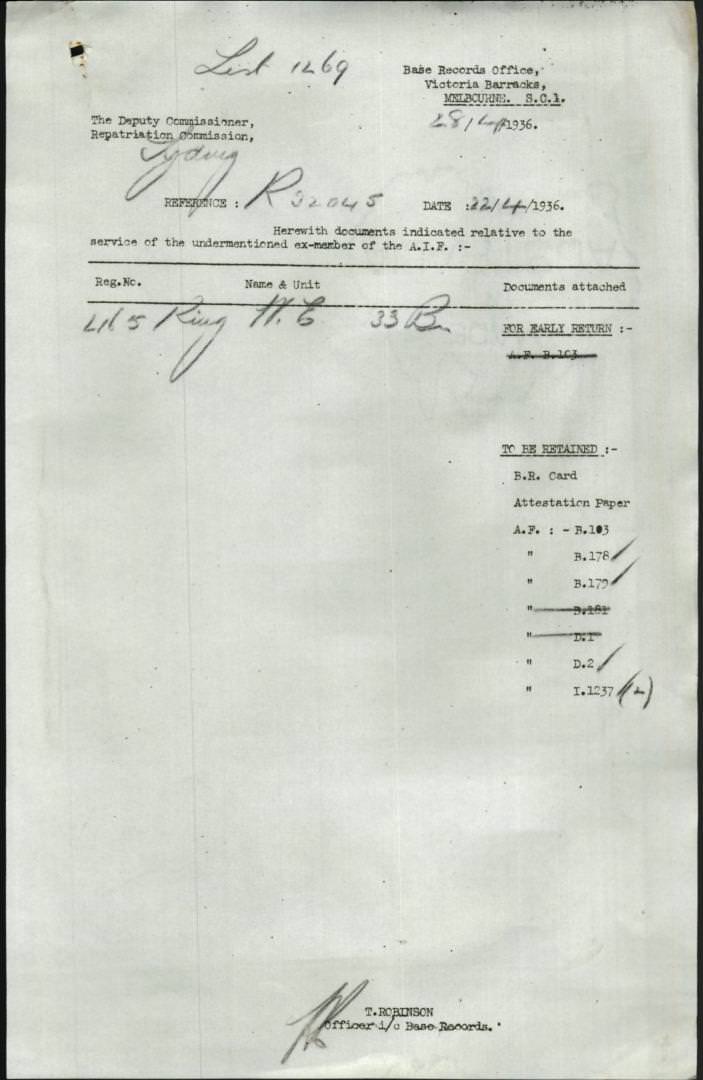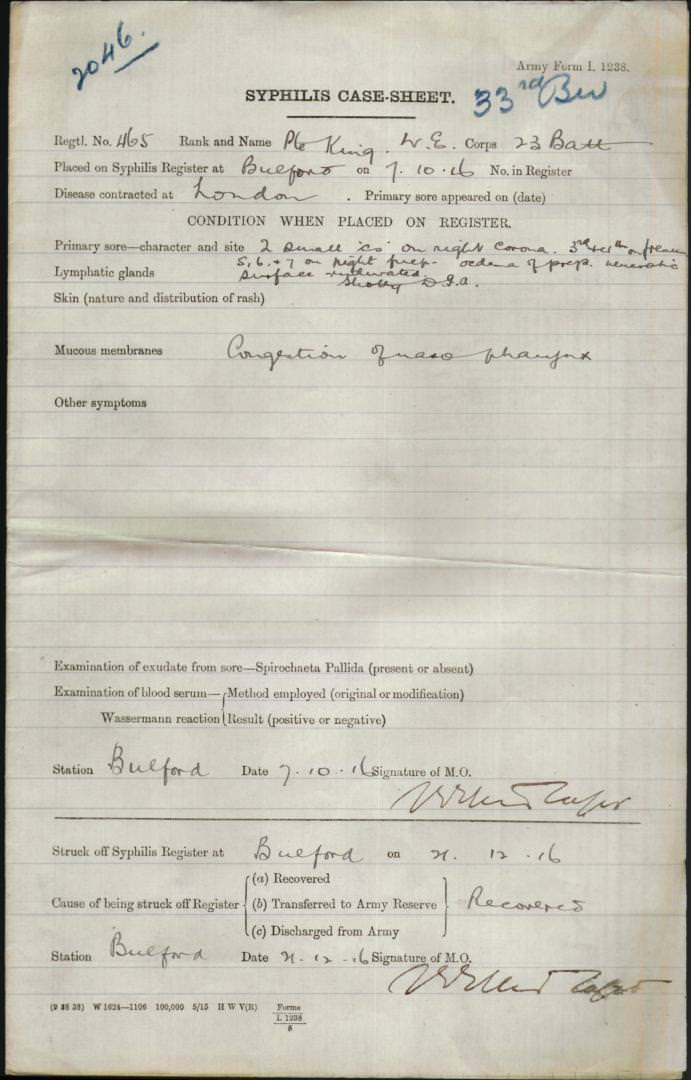 © Commonwealth of Australia (National Archives of Australia)
Under Construction; 18/11/2006-7/11/2016.
---
---
Web Counter
---