Andrew Sneddon Kilpatrick enlisted with the 3rd Reinforcements, 35th Battalion AIF on the 29th of March 1916 and left Sydney on board HMAT A30 "Borda" on the 28th June 1916 and returned to Australia on the 11th of May 1919 and was discharged from the AIF on the 3rd of October 1919.
Family Information
Andrew was a single 23 year old Engineer, from Hamilton, N.S.W. upon enlistment.
John and charlotte Kilpatrick were married and had 3 children Andrew Sneddon (Possible Adopted) born 1886 at Wallsend, N.S.W. Birth Cert;31784/1886. Francis M Kilpatrick born 1889 at Wallsend, N.S.W. Birth Cert:32223/1889. Robert H Kilpatrick born 1891 at Wallsend, N.S.W. Birth Cert:35786/1891. Andrew and Winifred Kilpatrick had a son Andrew Wilson Kilpatrick who died in 1978 in N.S.W. Death Cert:101827/1978.
Military Records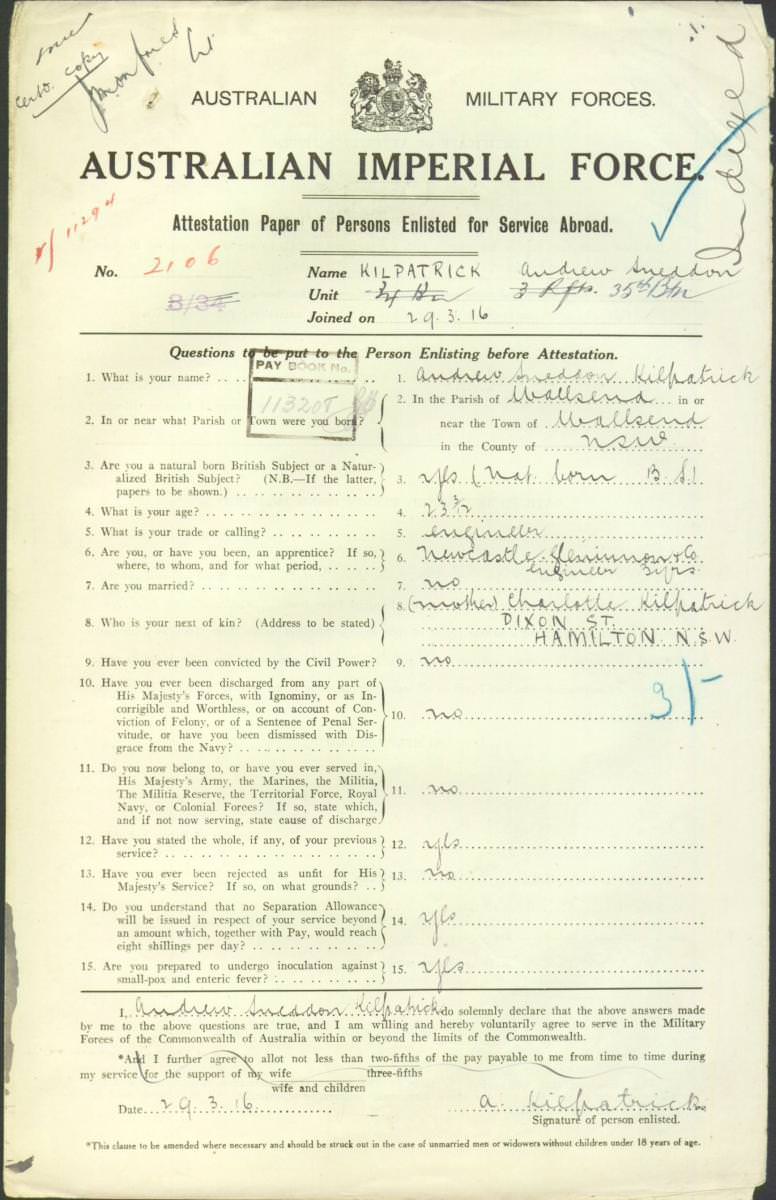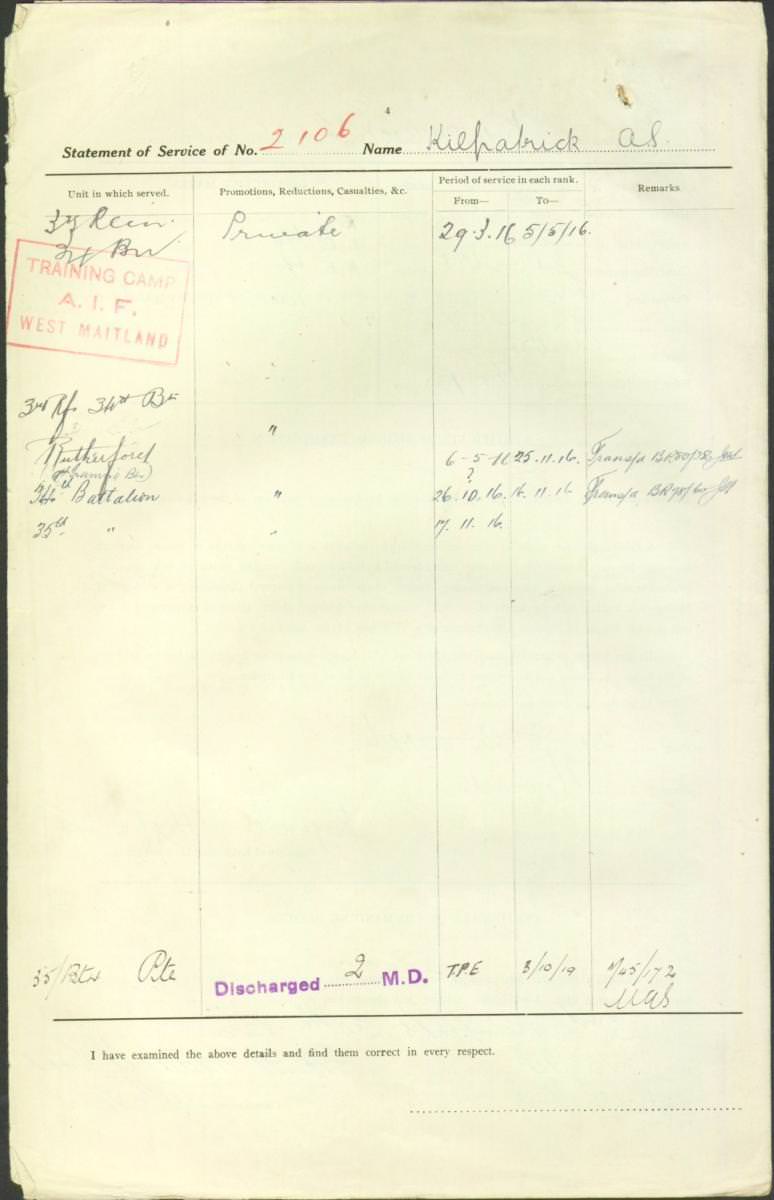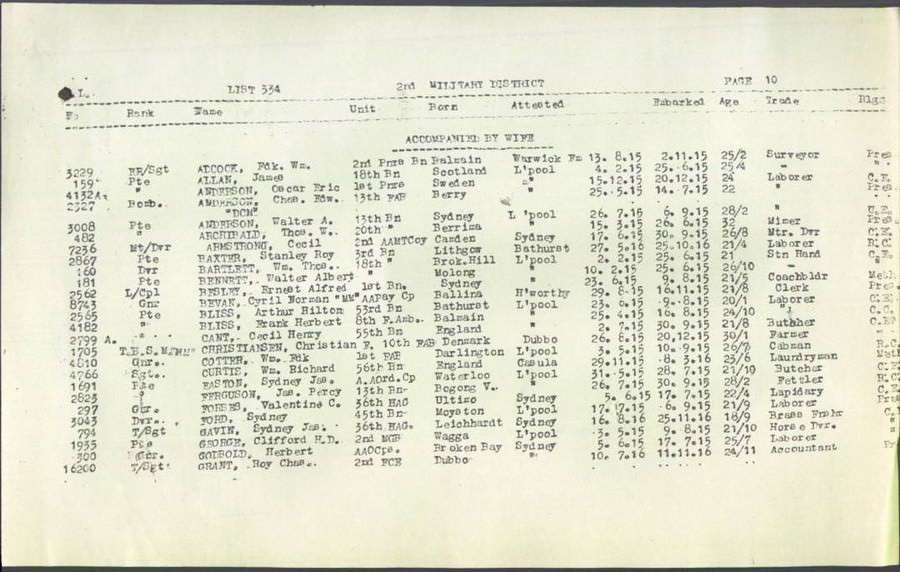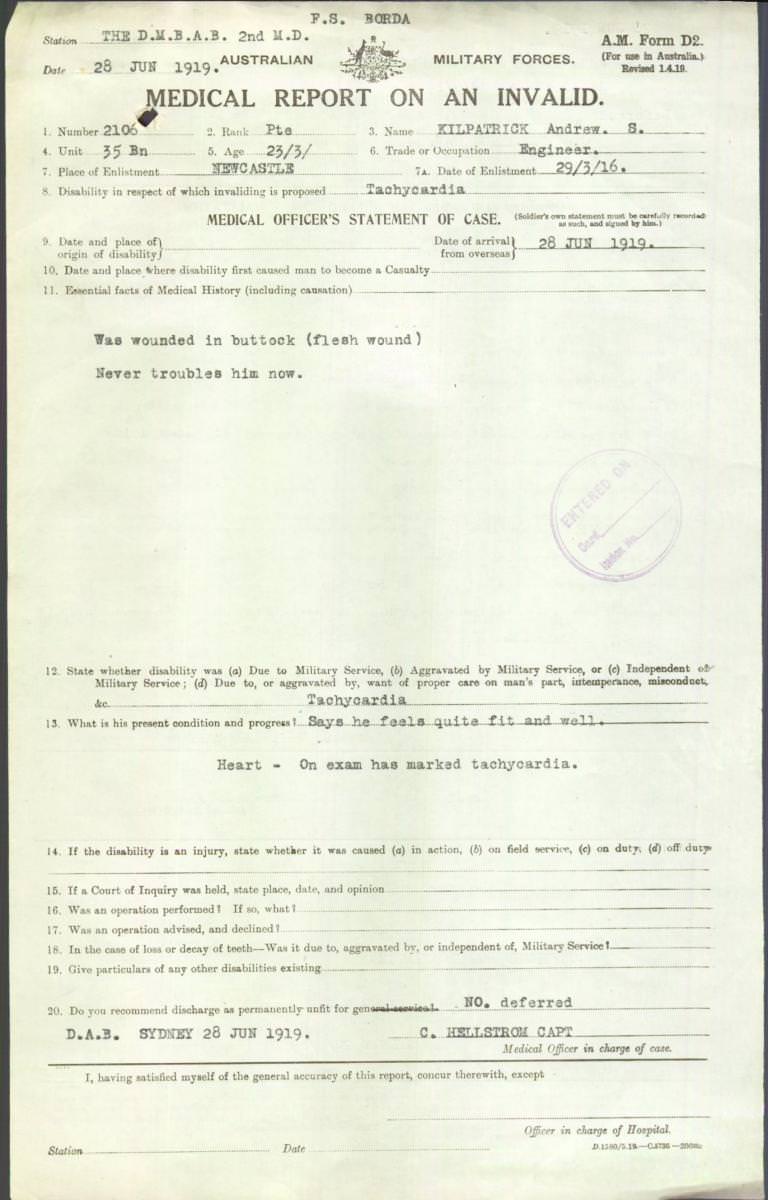 (Australian National Archives)
Under Construction. 18/08/2009-18/11/2009.
Web Counter
---