Thomas William Jupp enlisted 0n the 25th of May 1916 with the 3rd reinforcements 34th Battalion AIF but was issued with a Medical Certificate of Unfitness after 49 days service on the 21st of November 1916 at Rutherford Camp, Newcastle, New South Wales.
Family Information
Thomas was a Labourer from Dungog, New South Wales upon enlistment. His parents Joseph and Maria Jupp were married in 1888 at Dungog, N.S.W. Marriage Cert:4729/1888.
Military Records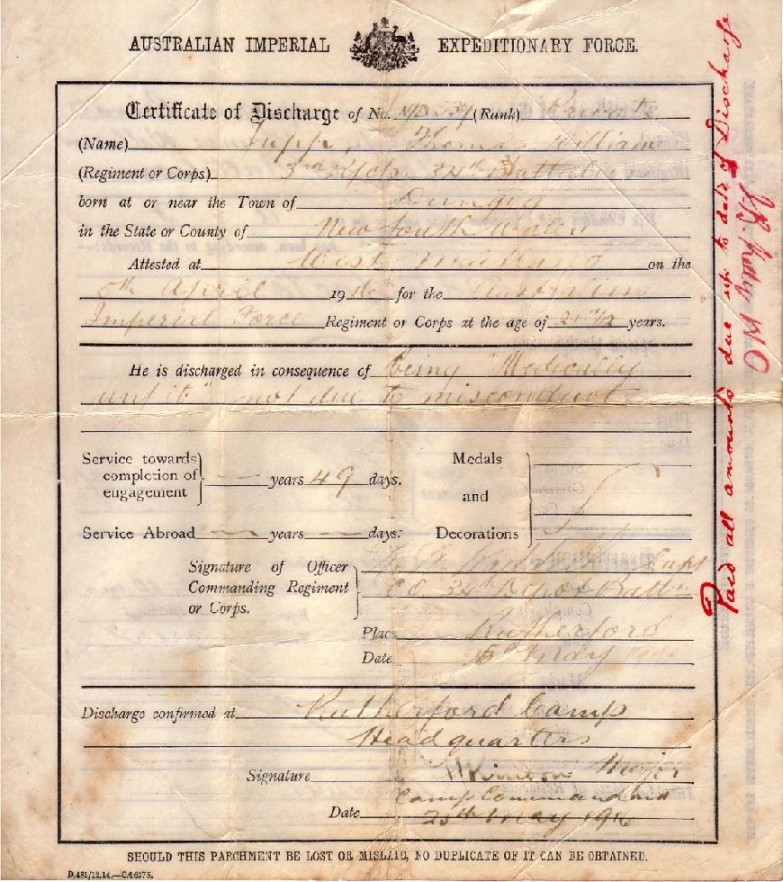 Thomas's Discharge Certificate and Medical Certificate are the only military records issued.
Under Construction; 04/07/2007-18/08/2014.
---
Web Counter
---