James Jackson enlisted with C company, 34th Battalion AIF on the 3rd of January 1916 and was an original member of the Battalion and left Sydney on board HMAT A20 "Hororata" on the 2nd of May 1916
10th October 1918
BELGIAN CROIX-de-GUERRE
Sergeant: 799 James JACKSON. 34th Battalion AIF.
During the Battle of MESSINES on the 8th June 1917, this N.C.O. was a Sergeant specially selected under an Officer to reconnoitre, and if un-occupied to seize an enemy stronghold. La POTTERIE FARM, immediately in front of the Battalion position. The Officer was wounded on leaving our trenches, and the enemy immediately opened heavy machine gun fire on the party, the operation taking place in daylight. Sergeant JACKSON took charge and in spite of the enemy's machine gun and rifle fire proceeded to carry out the reconnaissance, the results of which were successful, and the information was of the utmost value to higher authorities, for on this information the attack and capture of La POTTERIE Farm was planned.
The operation was difficult requiring th co-operation of two Battalions. Four of Sergeant JACKSON'S party were wounded during the reconnaissance, and he personnaly returned into No MAN'S LAND and assisted in rescuing them under a heavy machine gun and artillery bombardment which the enemy had then concentrated.
London Gazette 5th April 1919. Page 4526 Position 56.
Commonwealth of Australia Gazette 23rd July 1919. Page 1169 Position 64.
1st November 1918.
Informant; Sergeant: 799 James JACKSON. Sergeant: 748 George DUTHIE was killed at Cachey. I know his number 748. Sergeant: WEST C company, now with this unit was there when DUTHIE was killed and gave information.
Officer Training College. Oxford, England.
7th February 1919.
MENTIONED IN DISPATCHES
Sergeant: 799 James JACKSON. 34th Battalion AIF.
London Gazette 11th July 1919. Page 8831 Position 89.
Commonwealth of Australia Gazette 30th of October 1919. Page 1655 Position 21.
returned to Australia on the 27th of April 1919.

CESSNOCK WAR MEMORIAL
Family Information
James was a single 25 year old Coal Miner from Allandale Road, Cessnock, N.S.W upon enlistment. He worked at the Aberdare Shaft Mine where Captain: Clarence Smith JEFFRIES. VC 34th Battalion was a Mine Surveyor prior to enlistment. James "Pluggy" Jackson was the original half back for the "Cessnock Goannas" Ruby League Team in 1911. After the war he returned to cessnock to work back at the Aberdare Colliery where he became a Deputy. 1: Following his promotion to Deputy Pluggy was involved in a heroic action when the coal face collapsed in the part of the mine he was working in and was flooded with water. Swept off his feet "Pluggy" was able to grab his mate and assist him in total darkness to the safety of pit bottom.
1: Phil Baird article Cessnock Advertiser 23/04/2014.
11th September 1911.
The Sydney Morning Herald.
KURRI KURRI DEFEATS CESSNOCK. WEST MAITLAND, Saturday. In the Rugby League Semi Final, which was played on the Albion Ground this afternoon.Kurri Kurri beat Cessnock by 17 points to 12 after a good game.
---
June 1938.

Maitland Mercury

Private: 1563 Peter Harrower. 2nd Battalion AIF. was entombed in a mine disaster on the 21st of June 1938, at the Aberdare Central Colliery. Peter survived but his brother James Harrower died as a result of the cave in. Peter showed great fortitude throughout his ordeal, even though buried beneath 50 tons of coal. A remarkable feature of his miraculous escape was that he came through without serious injury. No bones were broken, but he suffered severe bruising to both legs, and an abrasion to the scalp, and natrurally shock. Peter chanted to his rescuers, and at times directed them to their work. His escape was nothing short of a miraculous. He owed his life to the fact that the fall knocked skeleton timber onto a skip adjacent to where he was working, thus forming a protective cover over him. Peter was caught by the fall, knocked sideways against the skip, with his legs being pinned by two large slabs of timber,which later delayed his rescue for some time.

Peter Harrower was brought from the mine at about 9:40pm and the body of his brother James extricated about 11:00pm. The body of James Harrower was lying on his face when found, his position suggested that he had received a warning of the fall and started to run through the cut-through. When comfortably placed in bed at the Cessnock Hospital, Peter Harrower was reminded of the old song "Old Soldiers Never Die" to which he wimsically replied "No, we are tough, ain't we?". Peter Harrower was indeed an old soldier. He had been a miner at Minmi two decades earlier when he enlisted in the A.I.F., and fought in the Great War, serving in the famous 2nd Battalion,who fought at Gallilpoli, France and Belgium.

Peter, who had been buried once during the war, remarked to one of his rescuers "I wasn't nearly as afraid as when I was buried at the war. When I was buried then, I thought about my childhood and many other things, but this time, I was confident you'd get me out. That's all I thought about. From his hospital bed Peter also said " I've been in some tight corners, but this one was the toughest. "when I was hedged in, and could hear all of the falls of coal, I thought to my self, it's all up this time". When the men first got to Peter they were amazed at his calmness and lack of panic. He said he had always been confident of being rescued, and didn't have the slightest fear about it. Peter told rescuers that he knew his brother James was gone from the start. Peter said "There was nothing on his side of the skip to protect him". Doctor T.R. Steel and bearers of the Cessnock Ambulance, who went down the mine earliy in the afternoon attended Peter when he was released. I was a long way to the pit top. Peter was carried a mile and a half by S. Williams, J. Legge, H. Sanderson, A. Hitchcock, A. Bullen and T. Brennan, who worked in relays of about half a mile each.

The many hundreds of people who gathered at the pit top serged towards the shaft staging when it was announced that Peter Harrower was being carried out. As he was carried through the crowd, there were cheers and calls to him. Covered in coal dust, with a cigarette in his mouth he happily answered to his friends. From pit-top he was taken to the Colliery Ambulance Room, and then transported to Cessnock Hospital by Cessnock Ambulance. The crowd followed the stretcher-bearers to the ambulance and then the rush was on, to catch a glimpse of Peter through either the vehicle's windows or the doorways. The first thing Peter asked for was a fresh piece of chewing gum, which was supplied by a young friend. "Make sure my tobacco and matches are under the blankets" he instructed an ambulance man, indicating he still had a good presence of mind. Peter died on the 24th May 1952, in Cessnock, New South Wales, Australia.

Military Records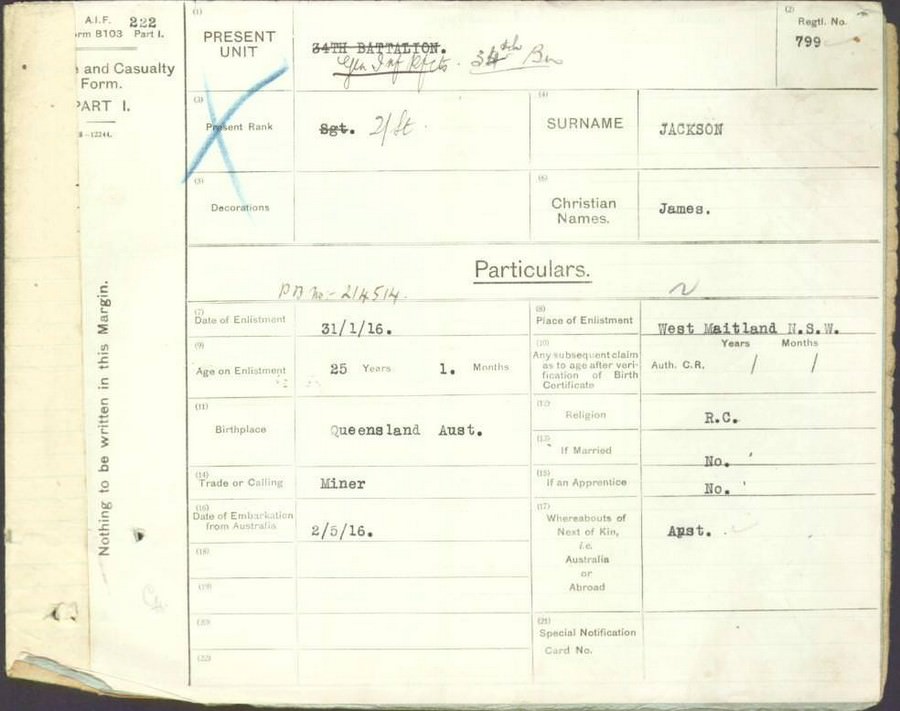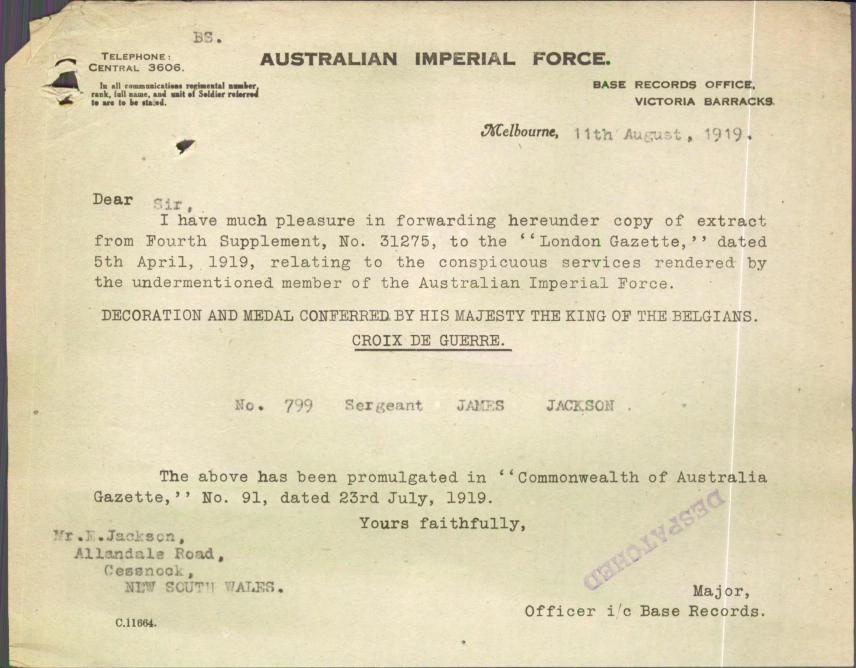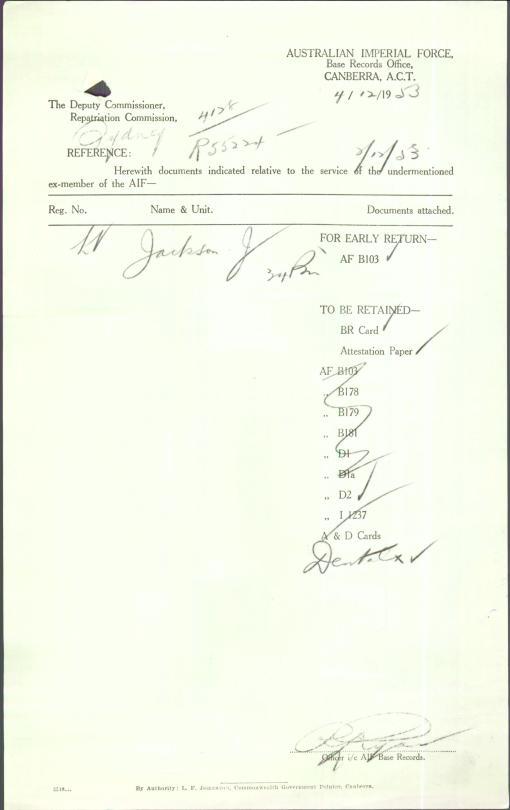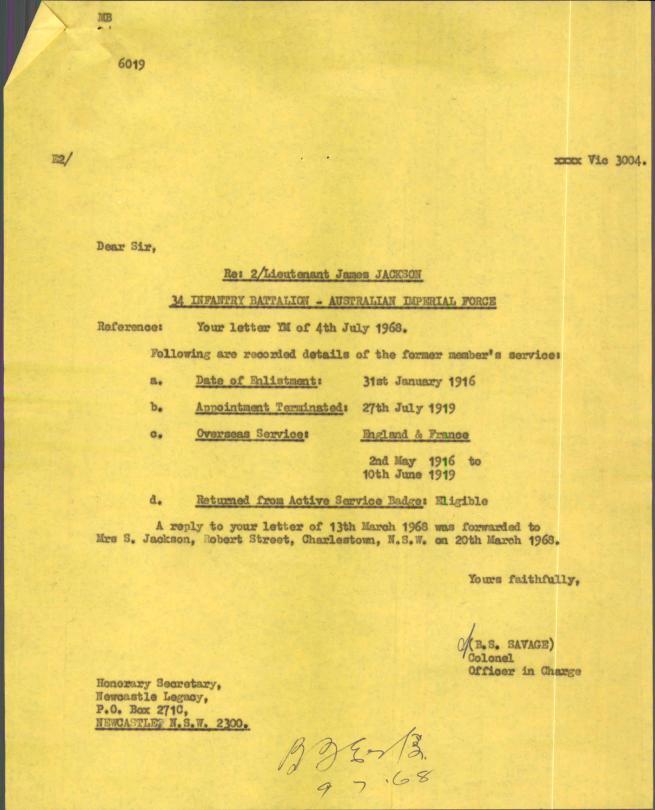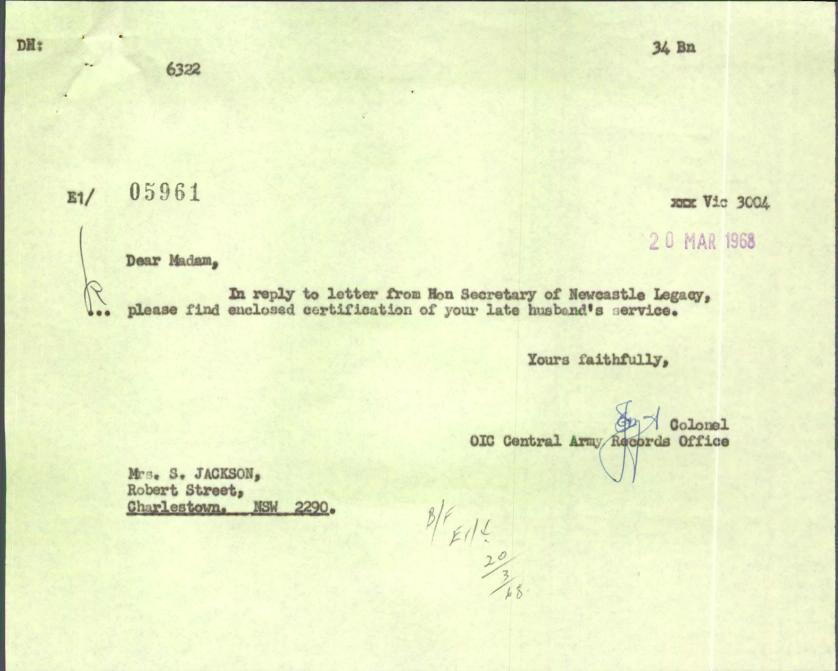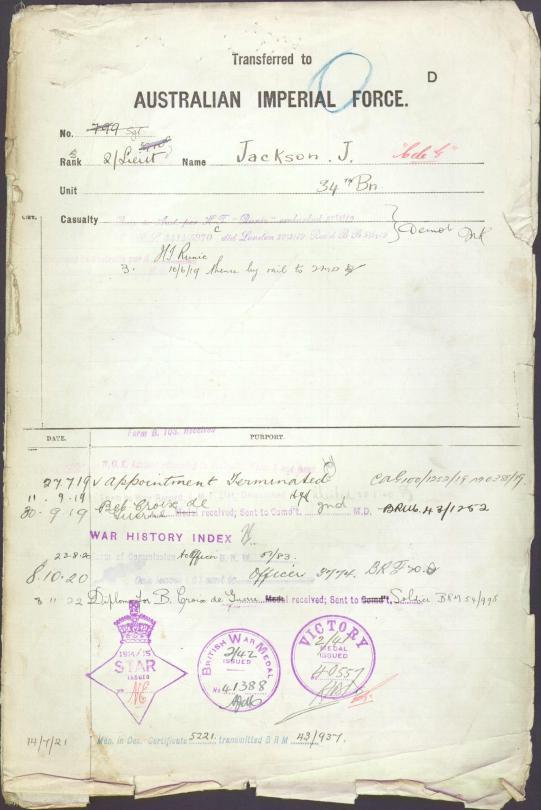 © Commonwealth of Australia (National Archives of Australia)
Under Construction; 30/10/2007-09/04/2017.
---
Web Counter
---