Howard Sidney Hatcher enlisted with the 2nd Command Depot on the 26th February 1916 in Adelaide South Australia and proceeded overseas for England onboard S.S. A19 "Afric" on the 9th June 1916 and disembarked at Plymouth England on the 24th of July where he was marched ti the the 11th Training Battalion. Howard was admitted to the Codford Hospital in October and after his discharge proceeded to join the 43rd Battalion but was Taken on in Strength with the 35th Battalion AIF.
Howard was marched in to the 3rd Division Details on the 12th of December and proceeded overseas for France onboard the S.S. "Invicta" on the 4th February 1917 via Folkstone.
Arriving at Estaples he was marched out to his unit in the field and was Killed in Action on the 14th March 1917 at Armentieres, France.
Family Information
Howard was a single 30 year old Labourer from Virginia South Australia upon enlistment. His parents also lived at Virginia, South Australia. Howard was educated at the Lewiston Public School, South Australia.
His brother; Private: 510 Albert Mark Hatcher, 8th Coy Machine Gun Corps was Killed in Action at YPRES on the 26th of September 1917.
Military Records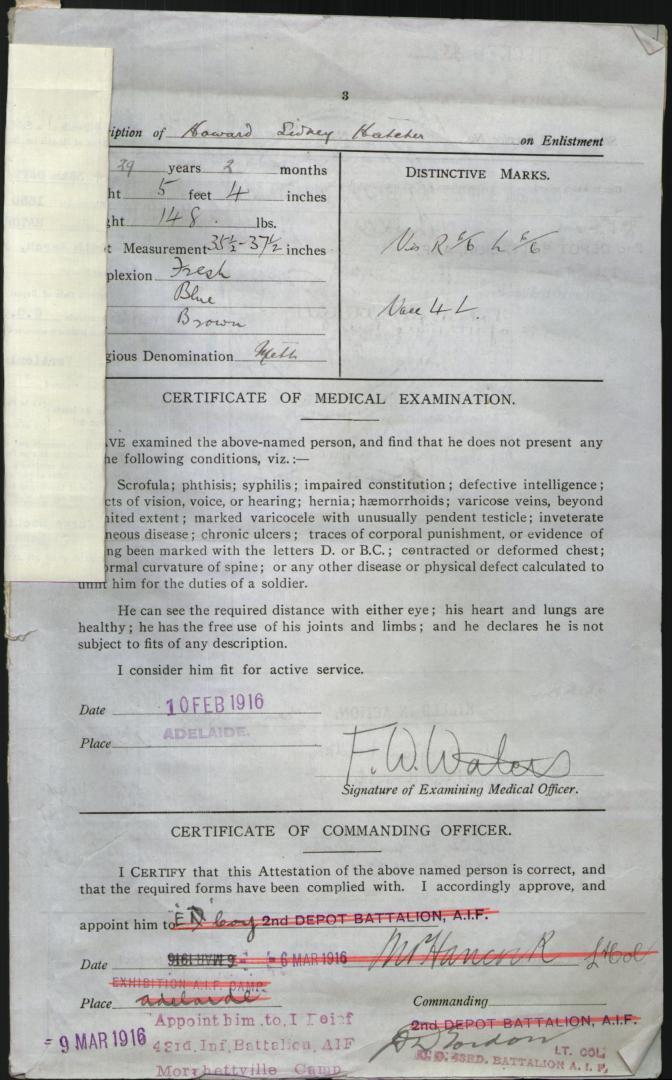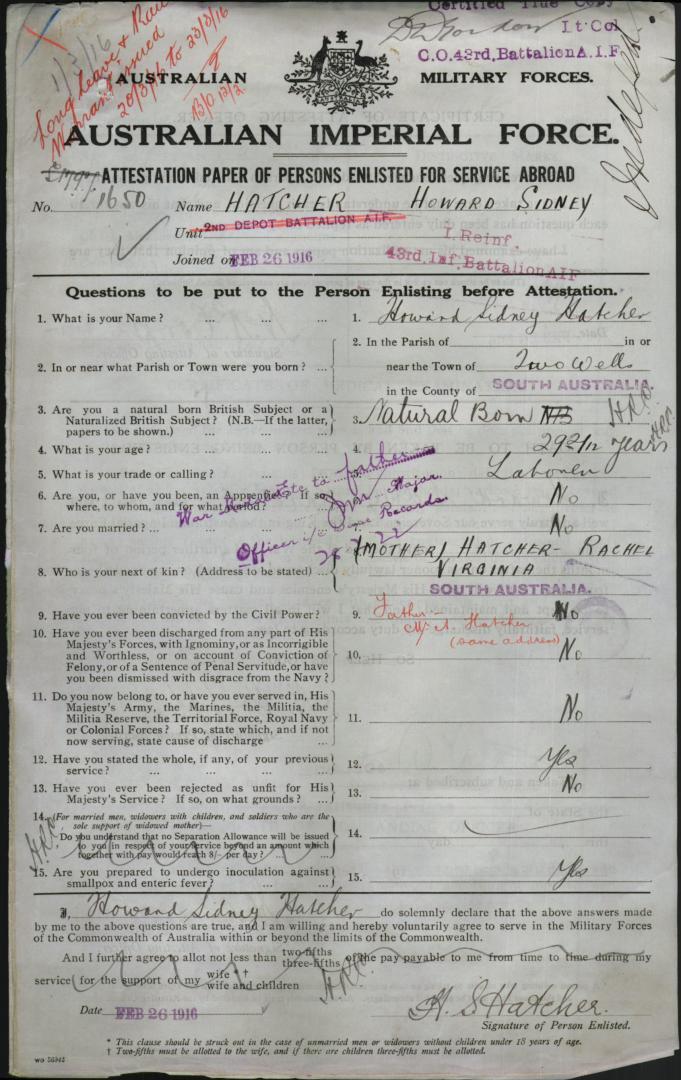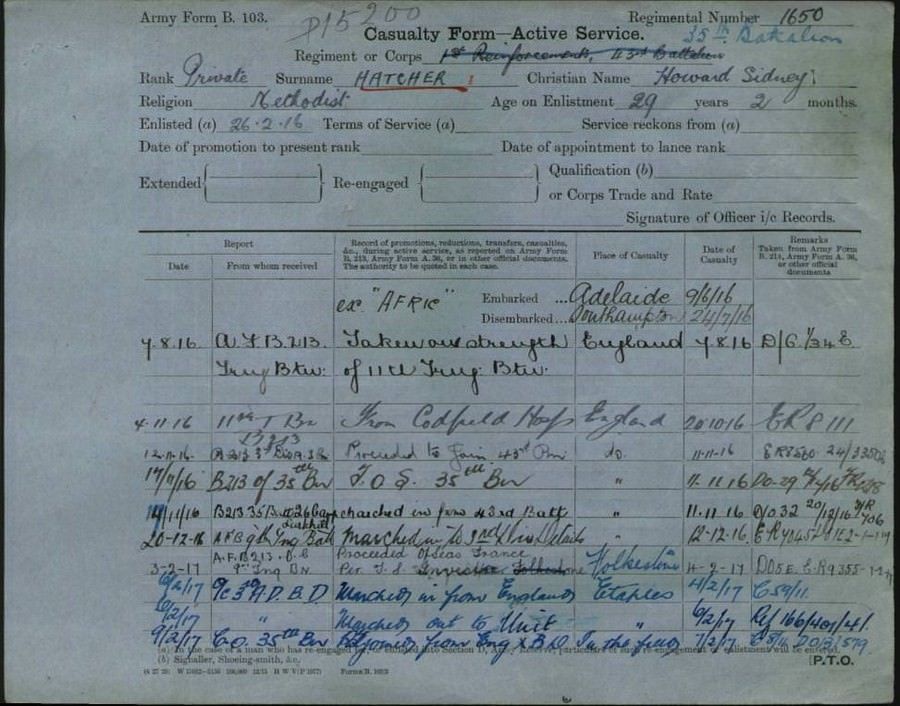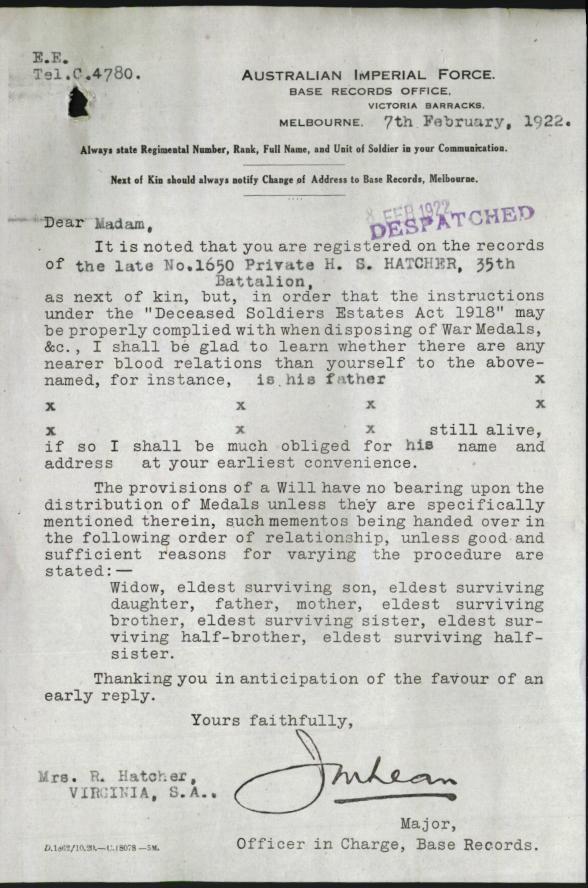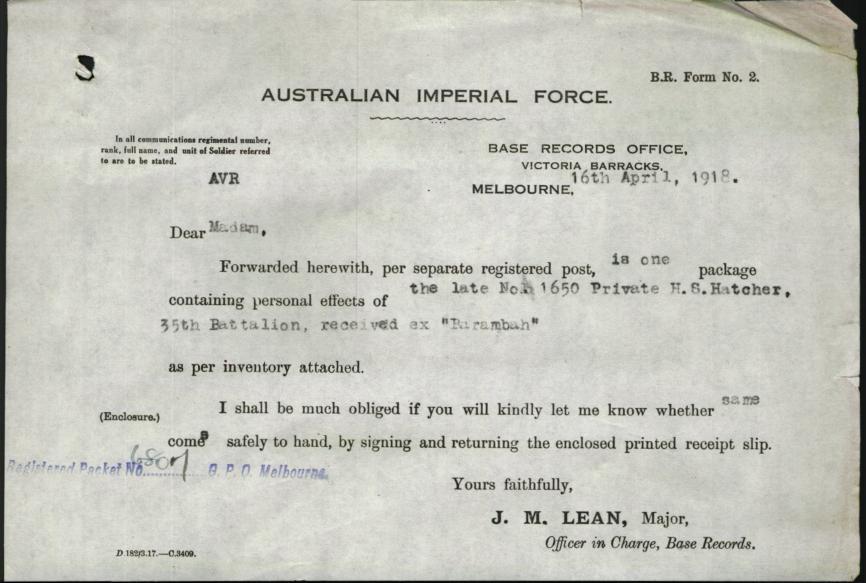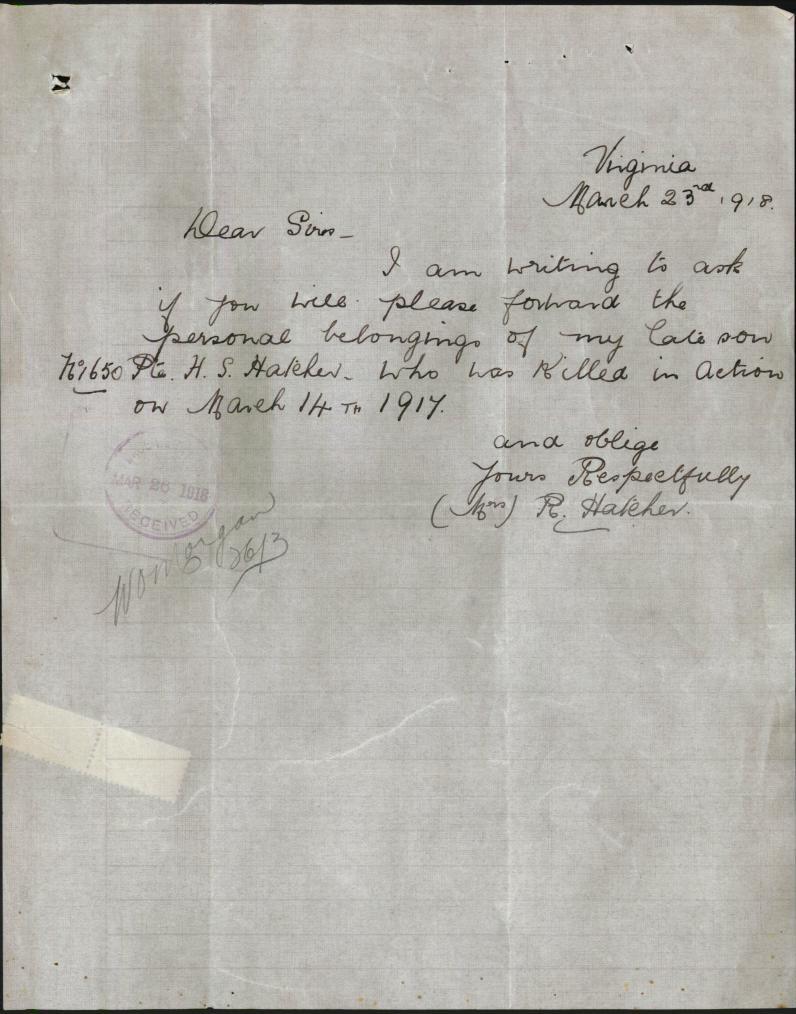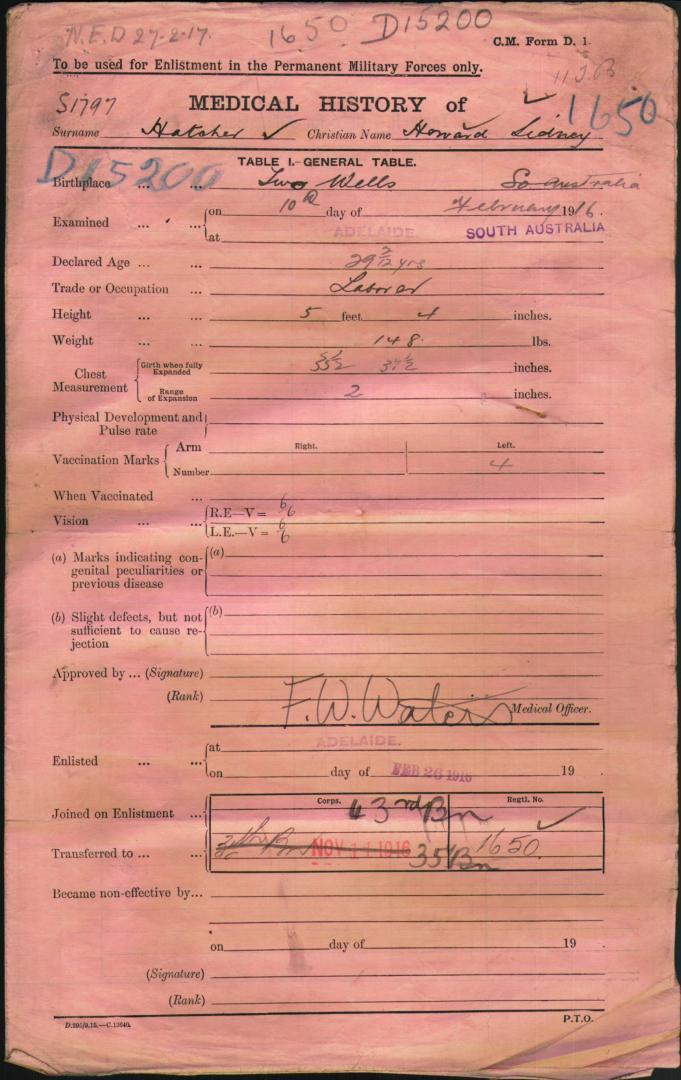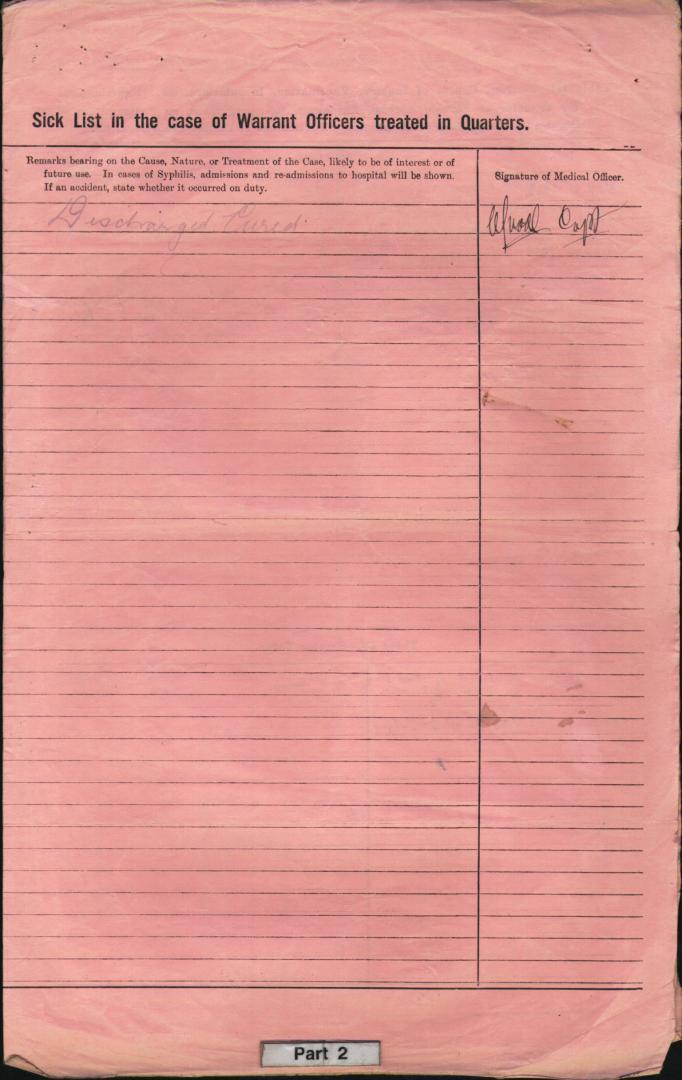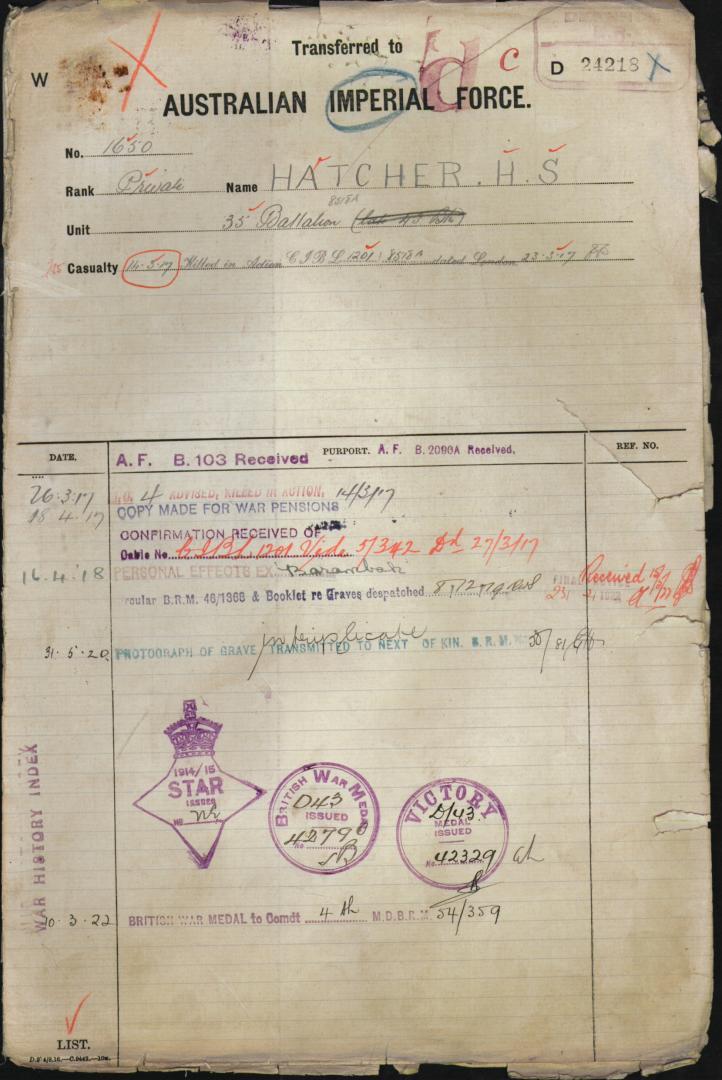 Under Construction; 31/01/2008-12/10/2014.
---
Web Counter
---