Cecil Hatcher enlisted with the 8th Reinforcements, 35th Battalion AIF on the 23rd of May 1917 and left Sydney on board HMAT A28 "Maltiades" on the 2nd of August 1917 and disembarked in Glasgow, Scotland on the 2nd of October. Cecil was transported by Train to the Durrington Army Camp at Larks Hill but he was found to be Under Age and was returned to Australia on board the Hospital Ship A14 "Euripides" on the 30th of January 1918, (Without Pay) and was discharged on the 22nd of March 1918. Cecil received the British War Medal:78613 which was his only entitlement.
Cecil stated that he was a single 18 year old Accountant from Alfred Street, Brookvale, N.S.W upon enlistment. He was infact on 17 years old.
Family Information
Charles and Laura Hatcher had 2 children, both Boys. Cecil William B Hatcher born 1900 at Brookvale, N.S.W. Birth Cert:23616/1900 and married Vera May Dunlop in 1926 at Mosman, N.S.W. Marriage Cert:1210/1926 and died in 1976 (no location recorded) N.S.W. Death Cert:12269/1976. Earldred Eric Hatcher born 1903 at Brookvale, N.S.W. Birth Cert:22577/1903 and died in 1972 in Sydney, N.S.W. Death Cert:3425/1972.
Military Records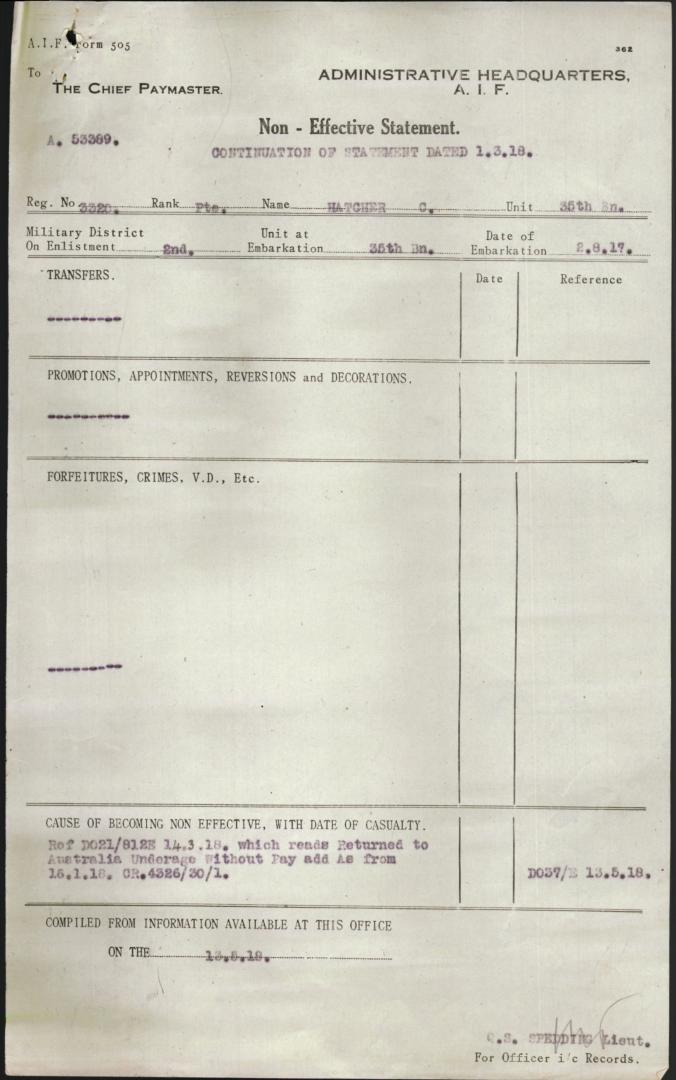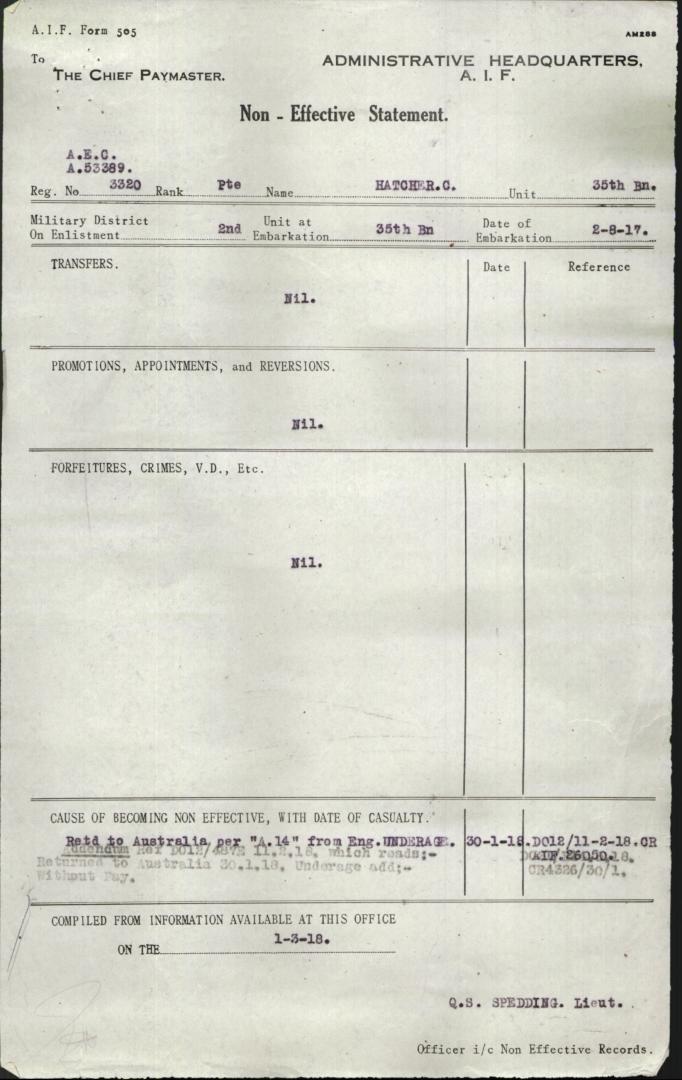 Under Construction; 02/02/2008-12/10/2014.
---
Web Counter
---