Albert William Wooderson Hartland enlisted with the B Company, 35th Battalion AIF at West Maitland on the 17th of January 1916 and was an original member of the Battalion. Albert embarked on board HMAT A24 "Benalla" on the 1st of May 1916 and disembarked at Plymouth, England on the 9th of July 1916. Albert proceeded overseas for France via Plymouth on the 21st of November.
11th December 1917 Albert was promoted to Company Sergeant Major after Company Quartermaster Sergeant: 387 Alexander CAMPBELL. D.C.M. was wounded in Action.
MENTIONED in DISPATCHES
Lance Corporal: 459 Albert William Wooderson HARTLAND.
London Gazette 28th May 1918. Page 6202 Position 121.
Commonwealth of Australia Gazette 24th of October 1918. Page 2056 Position 234.
7th February 1919.
Company Sergeant Major; Warrant Officer II: 459 Albert William Wooderson HARTLAND. for continuous good service during the period 16th September 1918 to 11th November 1918. This N.C.O. left AUSTRALIA with this Battalion. He has fought with this unit at MESSINES, PASSCHENDAELE and VILLERS-BRETONNEUX. He was conspiciously cool under fire and was of great service to his Company Commander.
DISTINGUISHED CONDUCT MEDAL
London Gazette 3rd June 1919. Page 6863 Position 22.
Commonwealth of Australia Gazette 15th of September 1919. Page 1372 Position 30.
Family Information
Albert was a married 23 year old Coal Miner from "Georgetts" George Street, Holmsville, N.S.W. upon enlistment.
Military Records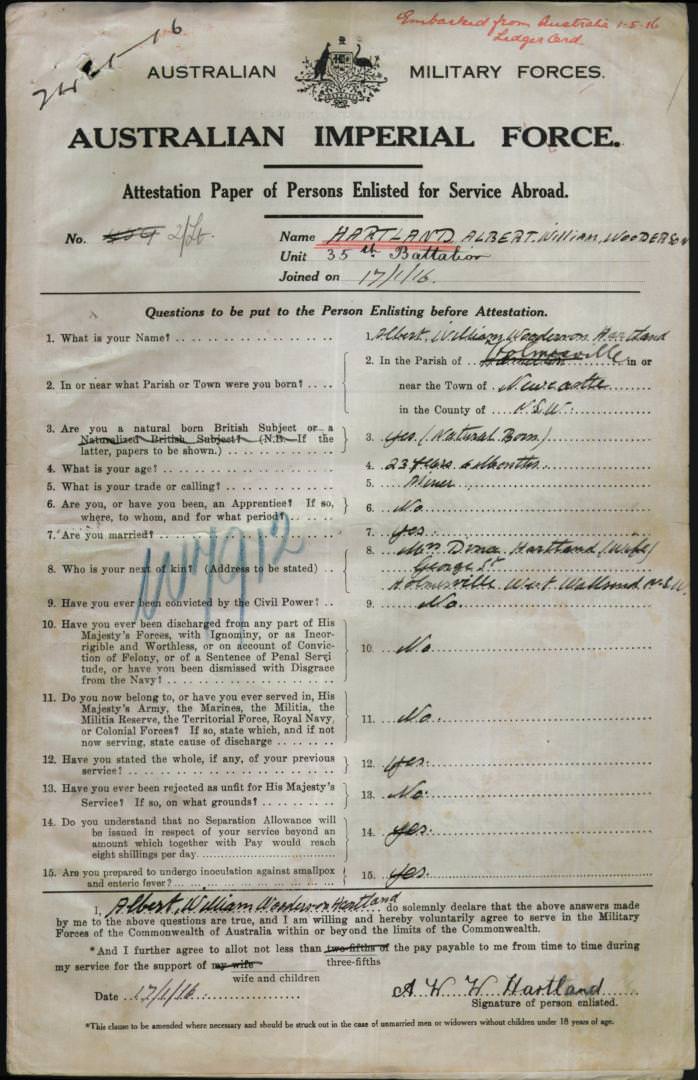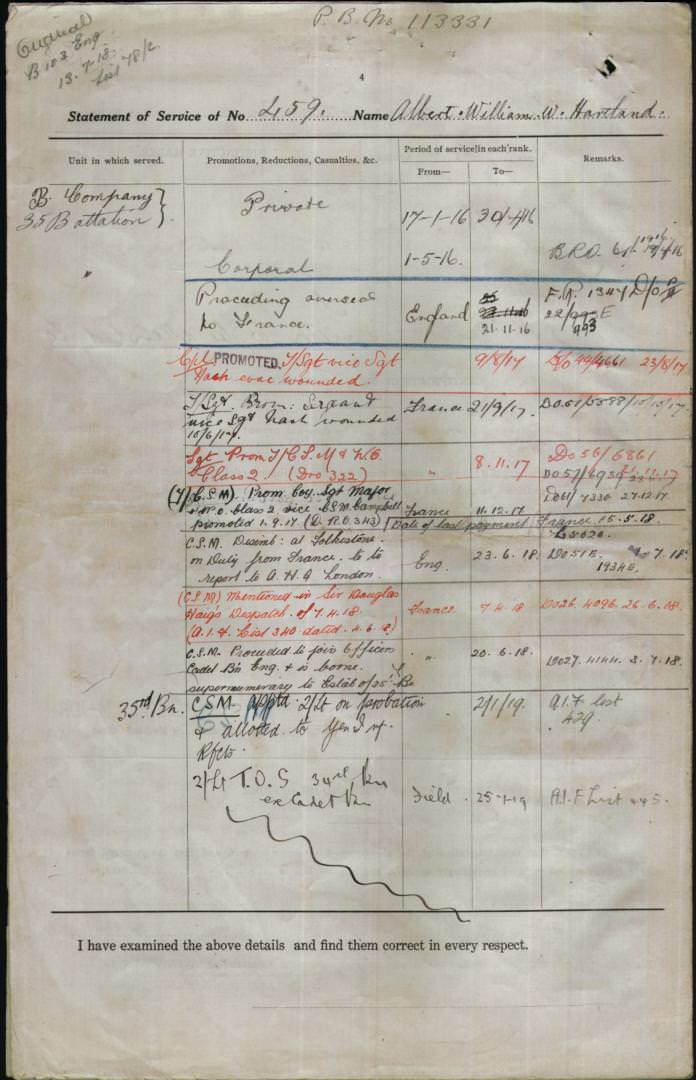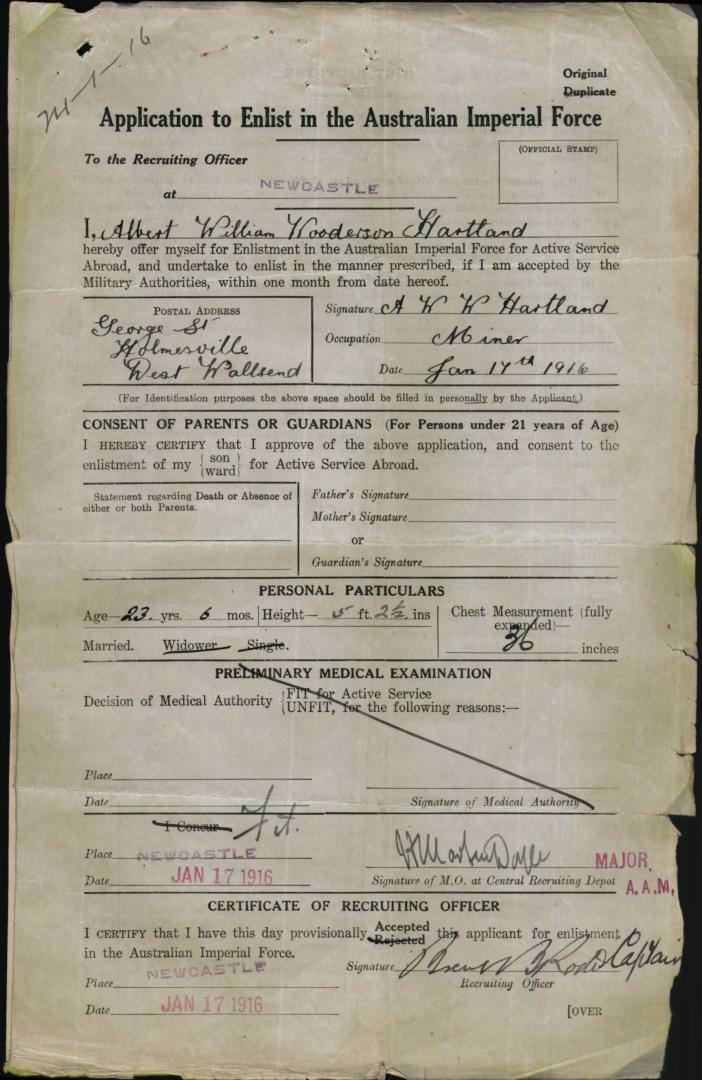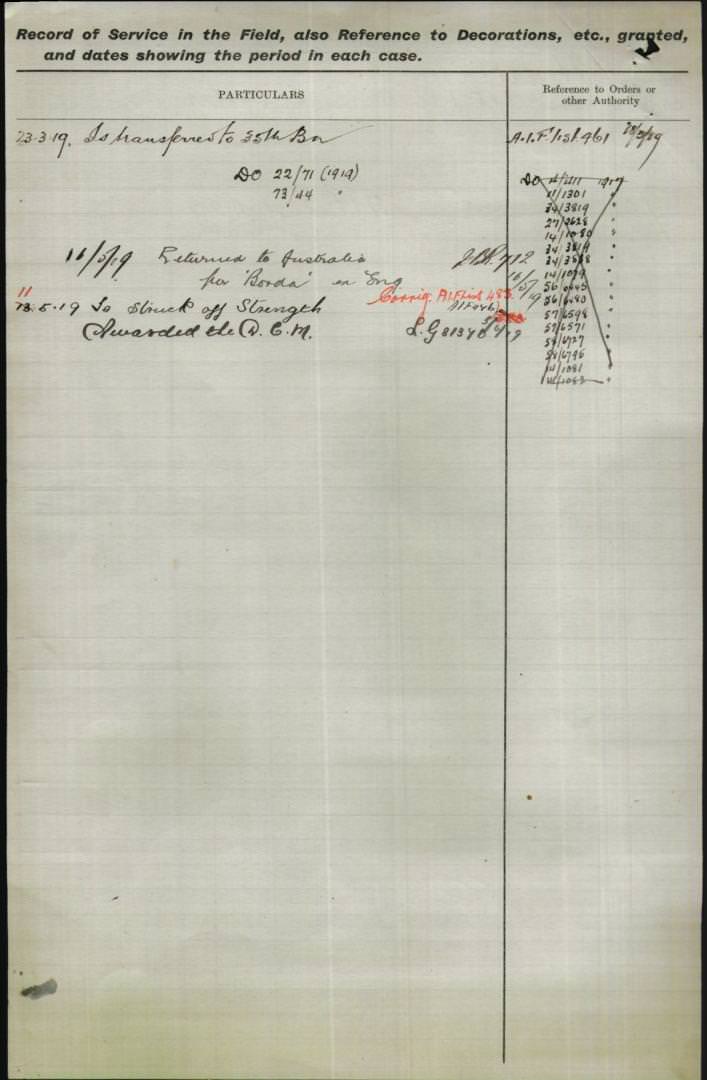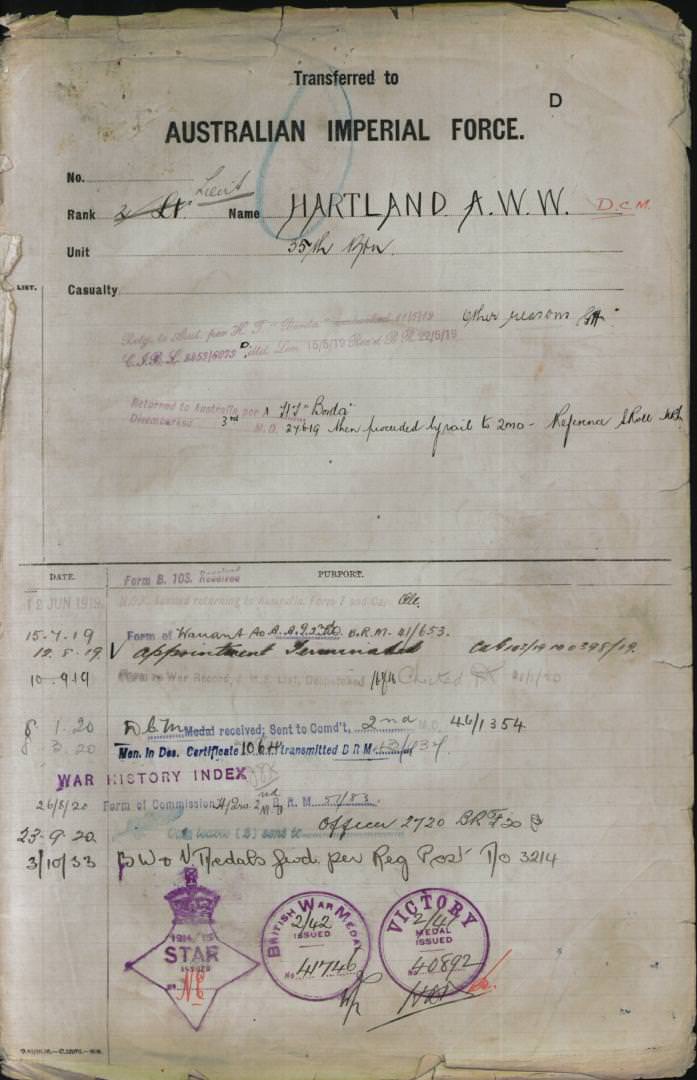 © Commonwealth of Australia (National Archives of Australia)
Under Construction. 06/03/2011-08/01/2017.
Web Counter
---