Reginald Alexander Harrower @ Stevenson enlisted in the Australian Imperial Forces to serve in World War 1, on the 22nd of January 1917. Reg served on the western front and was Wounded in Action at Villers-Bettoneux, in France on the 10th of July 1918. Reg was hospitalised with the 4th Canadian General Hospital in France, after receiving a 10 inch wound to his leg whilst on active service with the 20th and 13th Battalions. Reg returned to Australia on a Hosptial Ship and spent the next 4 years at Randwick Hospital to recouperate only to die in 1949 from an infection due to his wounds.
Family Information
Reg was born on the 2nd of July 1897, named Reginald Alexander Stevenson. He was Adopted by his step father David Harrower, who married Reg's mother Catherine Campbell. Reginald and Esther Stevenson lived at 15 Henderson Avenue Tighes Hill in 1920, Reg was employed as a store assistant. After the war Reginaled reverted back to his Birth Surname of Stevenson.
Step Brother; Private: NX29068 Keith Lennard Hannell HARROWER No:1 Coy Ammunition Coy AIF.
Step Brother; Private: 94207 Andrew David Cecil HARROWER General Garrison Reserve AIF.
Military Records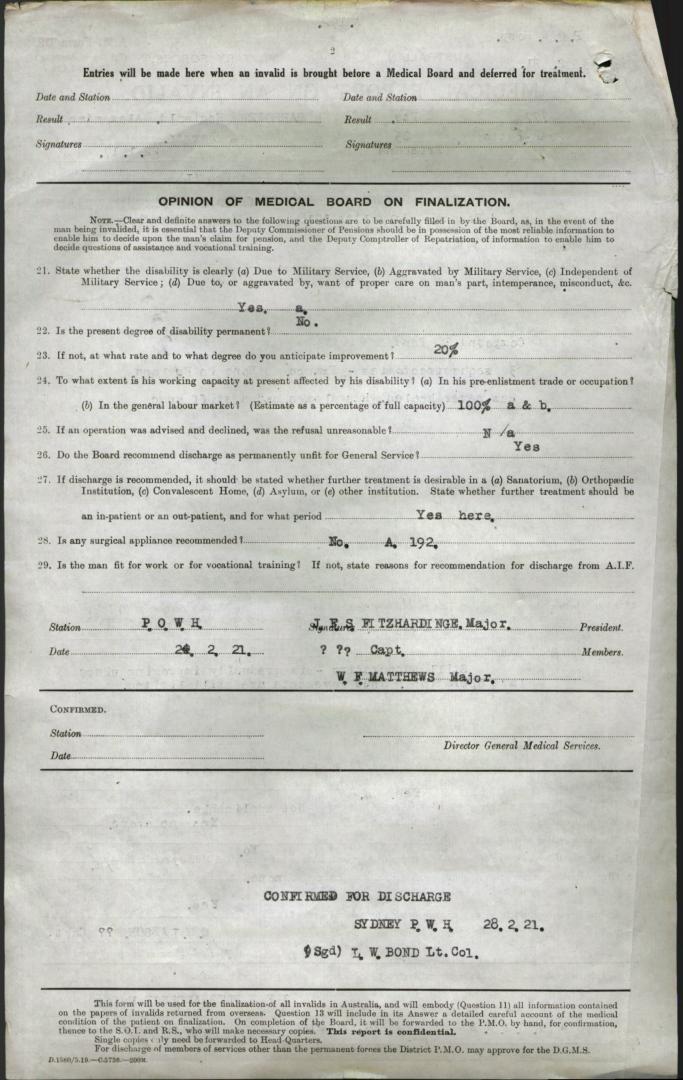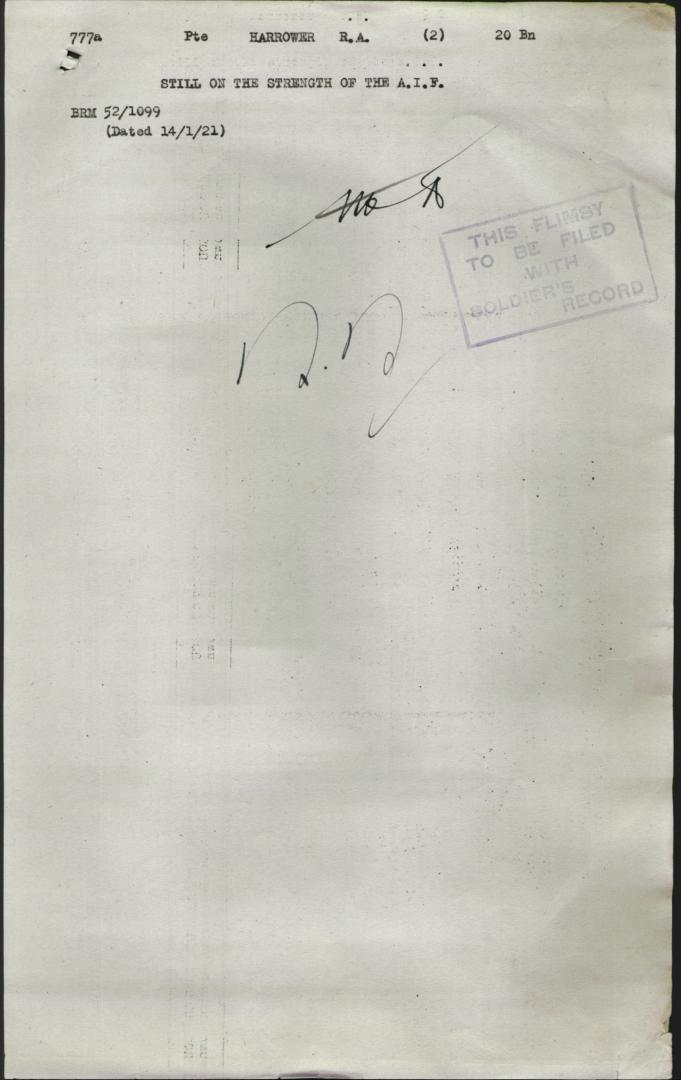 (Australian National Archives)
Under Construction 24/02/2007
---
Web Counter
---