Peter Harrower enlisted in the A.I.F. on the 8th January 1916 in Liverpool, New South Wales, Australia. Serial number 5697, Peter was enlisted to serve with the 2nd Battalion, 18th Reinforsements A.I.F. Peter was later transfered to the 30th Battalion. He embarked for overseas on the 3rd of June 1916. Peter was promoted to Lance Corporal on the 12th of June 1918 and wounded on the 30th of August 1918 and returned to Australia medically unfit on the 30th of December 1918. Peter received the British War Medal 47362 and the Victory Medal 46247.
Family Information
Peter was a single 21 year old Farmer from Summer Island upon enlistment.
Port Macquarie War Memorial
Memorial Photo David HARROWER 2010.
MILITARY RECORDS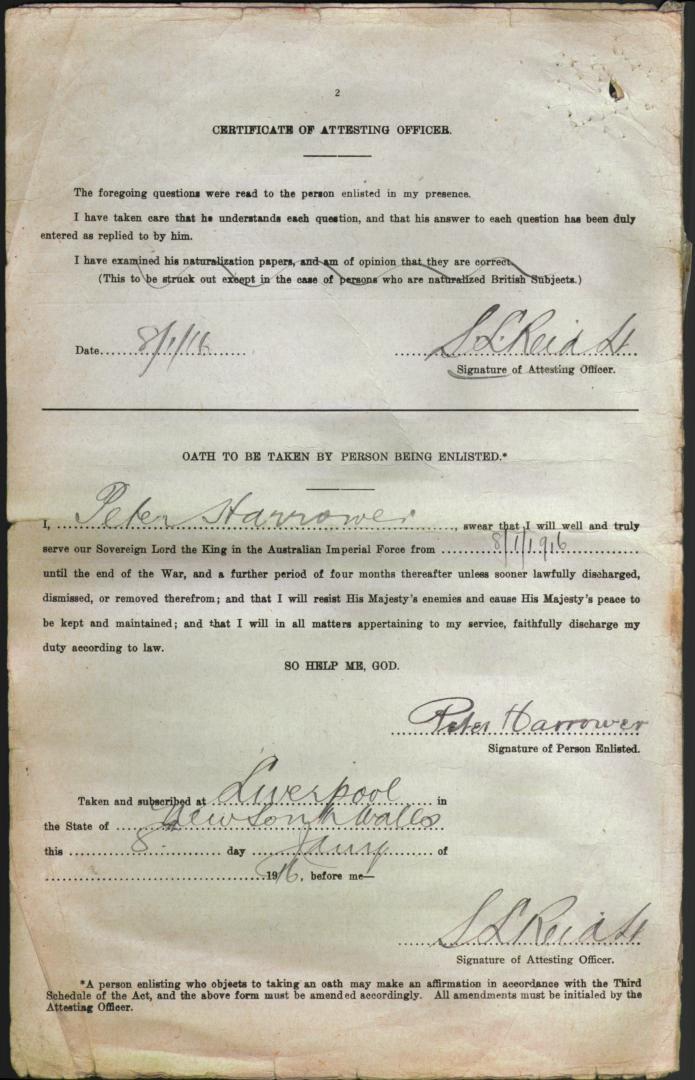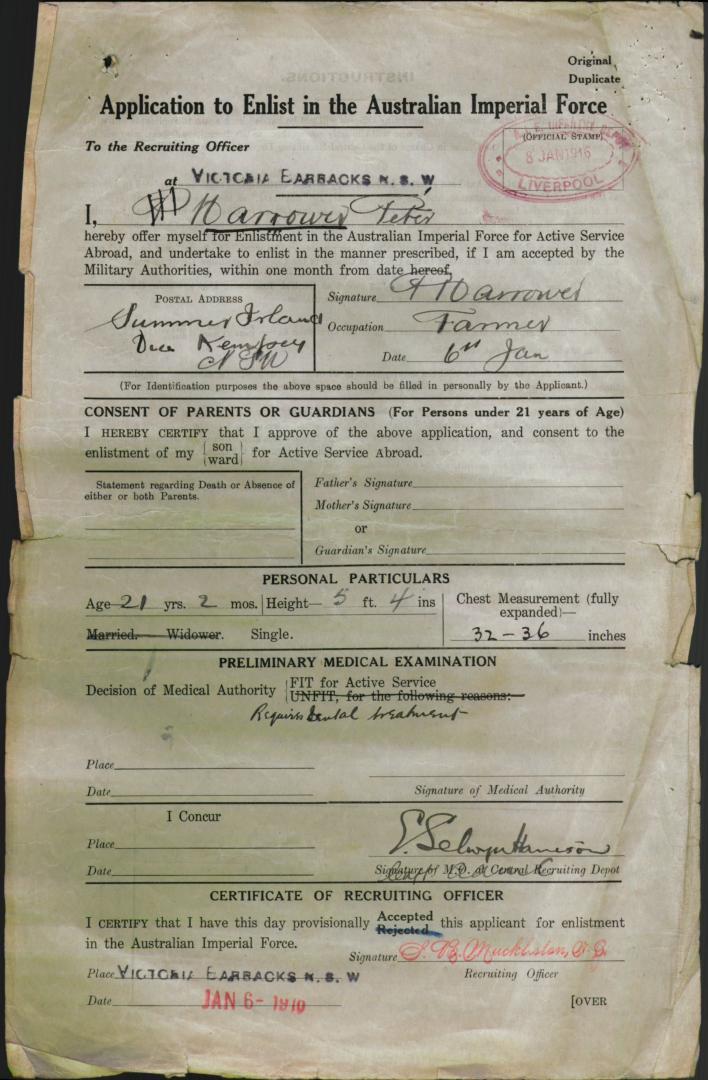 © Commonwealth of Australia (National Archives of Australia)
Under Construction; 26/01/2007-29/06/2015.
---
Web Counter
---